It was a .500 Tuesday on the farm with four wins and four losses. The Dominican Jays saw their game get washed away.
Buffalo Bisons
Gregorio Petit
was 3-for-4 with a double and two runs batted in.
Rowdy Tellez
and
Danny Jansen
had two hits apiece.
Jon Berti
had a hit, a walk and two stolen bases.
Teoscar Hernandez
had a hit and a swipe.
Dwight Smith Jr.
and
Michael Saunders
both had a hit and a walk.
T.J. House
was roughed up for four runs over 5-1/3 innings for the loss. He allowed seven hits, four walks and a hit by pitch while striking out three.
John Stilson
gave up a solo homer and struck out one over 1-1/3 innings.
Tim Mayza
struck out one over 1-1/3 perfect innings.
New Hampshire Fisher Cats
Richard Urena
and
Emilio Guerrero
had the two-hit nights with Urena getting a double.
Harold Ramirez
had a triple, a walk and two RBI.
Gunnar Heidt
reached twice with a walk and a knock.
Conner Greene
served up two back-to-back dingers and three runs over five-plus frames with five hits and four walks on his ledger. He struck out four with eight groundball outs.
Shane Dawson
put up a zero in the sixth and
Justin Shafer
did likewise in the seventh and eighth.
Daniel Young
suffered the walk-off loss by giving up two hits and getting only one out.
Dunedin Blue Jays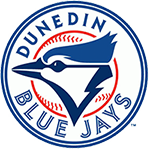 Connor Panas
continues to crush the ball as he homered, doubled, singled and brought home a trio of runs.
Andres Sotillo
also had a '3' in the hit column.
D.J. Davis
and
Josh Almonte
had two hits apiece with Davis stealing a base and driving in one and Almonte knocking home two.
Vladimir Guerrero Jr.
collected a hit, a walk and an RBI.
Bo Bichette
had the night off.
John Straka
surrendered four runs on nine hits over six innings but posted a 5-0 K/BB total for the win.
Philip Walby
,
Kirby Snead
and
Zach Jackson
wrapped it up with a scoreless frame apiece with Jackson striking out two in a clean ninth.
Lansing Lugnuts

Mattingly Romanin
had a pair of doubles while
Josh Palacios
and
Luis Silva
contributed two singles each. Palacios also added a stolen base.
Nick Sinay
singled, took one for the team and stole a base.
Justin Maese
gave up two hits and walked four but struck out four over four scoreless frames.
Andy Ravel
allowed just one hit and struck out three over two shutout frames.
Andrew Deramo
was charged with the blown save after being dinged for three runs in two-thirds of an inning.
Mike Ellenbest
stranded a pair of runs and pitched 1-1/3 shutout frames for the victory.
Jared Carkuff
struck out the side for the save.
Vancouver Canadians
Norberto Obeso
doubled and singled and
Logan Warmoth
singled and walked as the C's were held to just six hits.
Donnie Sellers
scattered four hits, a plunk and a walk over three shutout frames with one strikeout.
Wilfri Aleton
took the loss with five innings of two-run ball (one earned), allowing six hits and hitting a batter but striking out five with no walks.
Orlando Pascual
balked home a run after issuing a walk and plunking two batters.
Bluefield Blue Jays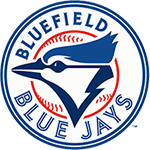 Ryan Gold
homered while
Yorman Rodriguez
and
Ryan Noda
reached twice with a double and a walk and a single and a walk respectively in the first game.
Enio Silva
was eviscerated for five runs on 10 hits over 2-1/3 innings to take the loss.
Jose Nova
was knocked around for four runs over 1-2/3 innings and
Joe DiBenedetto
gave up three more (two earned) over two innings. Only
Tyler Olander
posted a scoreless inning despite a pair of walks.
Samad Taylor
led the way in Game 2 with two hits, a walk and two runs batted in while stealing a bag.
Kevin Smith
also reached thrice with two hits and a plunk and drove in another. Noda walked twice and got an RBI.
Maximo Castillo
yielded three runs on six hits over five innings but struck out seven with zero walks to earn the victory.
Marcus Reyes
was mauled for a pair of runs in the sixth but
Graham Spraker
struck out the side for the save.
GCL Blue Jays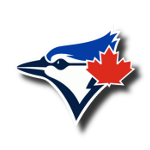 Aldo Ovando
homered and scored twice while
Patrick Morris
had two hits, a walk and an RBI.
Luis De Los Santos
doubled, singled and drove in a run.
Davis Schneider
had a base hit and a base stolen.
Travis Bergen
started things off with two shutout innings of a hit, a walk and a strikeout.
Emmanuel Reyes
pitched two clean innings.
Claudio Galva
gave up an unearned run and was charged with the blown save despite going 4-1/3 innings, allowing six hits and striking out one.
Justin Watts
gave up an unearned run over 1-2/3 innings but received the win for his efforts.
*** 3 Stars!!! ***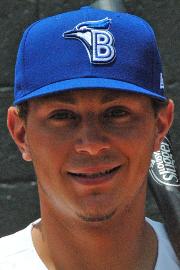 3. Ryan Noda, Bluefield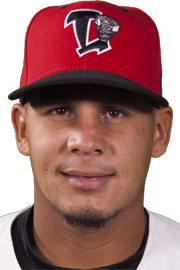 2. Andres Sotillo, Dunedin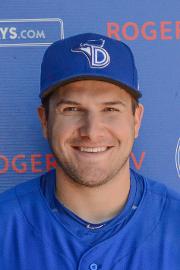 1. Connor Panas, Dunedin
Linescores