In our time of trial, it is Jobu who comes to our aid.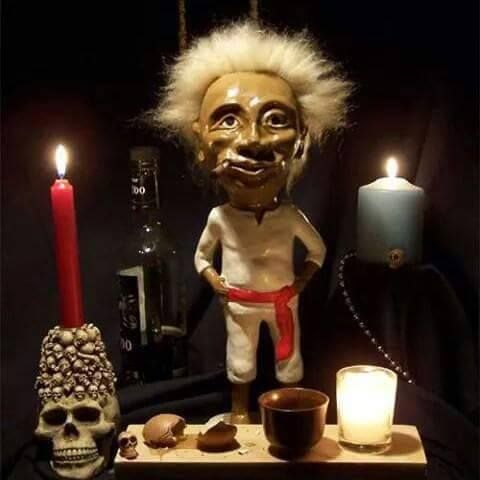 We scored but four runs in each game against the lowly Pirates. Sure, it was enough to win. But we knew we would need more. With Jobu's help, we scored 25 runs in four games against the nasty Orioles.
So once more, we offer the finest rum: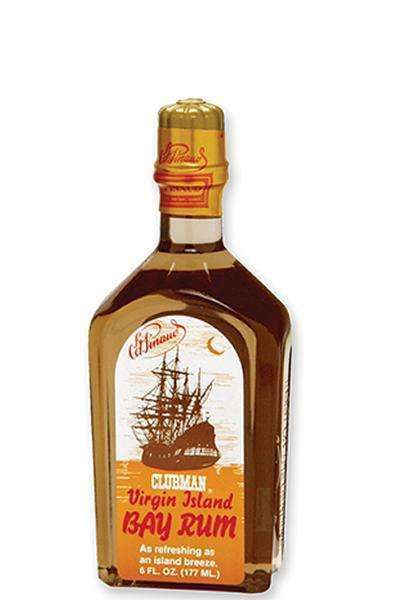 And again, we offer the best cigars: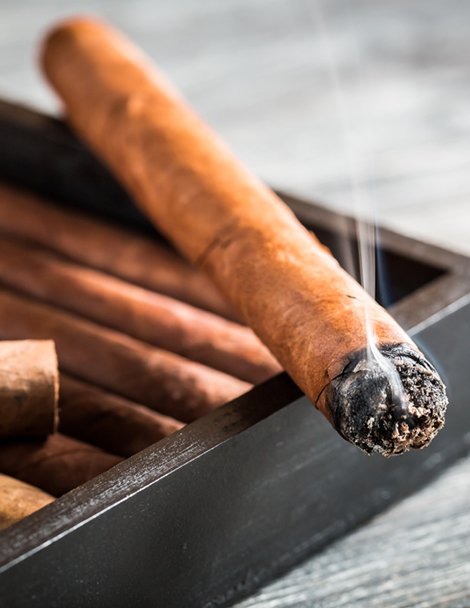 Be with us still, Jobu.
May their curveballs lose their shape, and hang invitingly before us.
May their changeups miss the mark, and bounce pointlessly in the dirt.
We'll deal with the fastballs.
The Texas Rangers don't look too frightening - they're probably going to lose 90 games, and they have lost ten of their last eleven. They're not that bad - their fortune in the one-run games has been as ludicrously awful this season (11-30) as it was insanely great (36-11) in 2016. The one-run games, they're always a fickle sort of thing. In terms of quality, there's really not that large a difference between this year's Texas team and the 2016 team that won 95 games and met the Blue Jays in the post-season. Chris Woodward walked the plank in early August, and Tony Beasley has been running the shop ever since.
They're pretty good at scoring runs, not so good at keeping the opposition from scoring more. The lineup has a couple of gaping holes - Kole Calhoun seems to be well beyond his Best-By date, and Bubba Thompson has taken over in LF - he's been an improvement over Calhoun but not much else. Leody Tavares has emerged in centre field, with Adolis Garcia moving over to RF - Garcia doesn't do much besides hit home runs, but he will hit a few of them.  They've been looking all season for a third baseman, without finding one. After a wretched start to his Rangers career, old chum Marcus Semien has been just fine, exactly as advertised. Corey Seager likewise, and first baseman Nathaniel Lowe has emerged as the team's best hitter.
But they've been seriously short of starting pitching. The returning prodigal, southpaw Martin Perez, is having by far the best season of his career and free agent signee Jon Gray has had a decent season. Alas, Gray has been out with an oblique strain since early August (he's expected back shortly) and the rest of the rotation has been extremely mediocre. The bullpen is better, with two southpaws, Matt Moore and Brock Burke, having very fine seasons. Closer Joe Barlow has been adequate, but he's had blister issues all season and is on the IL at the moment. There's not a lot of depth beyond those three - you might say that the tryouts are in progress.
You wouldn't know it to listen to the chatter sometimes, but the Jays have gone 15-6 since August 18, which is really, really good. That's .714 ball, a 116 win pace. They've gone from 10 games back of the Yankees to 6.5, which is progress. Seattle's gone 12-6, and the Jays have closed to half a game behind them. The problem is, Tampa Bay's gone 15-4 over the same period, and actually gained a game on Toronto in the process.

The Blue Jays enormous outfield depth may come into play this weekend, with Teoscar Hernandez away from the team and Lourdes Gurriel having done something to his hamstring on Wednesday. This would be a good time for the Jackie Bradley of six years ago to turn back the clock, for the Raimel Tapia of two months ago to get up and walk around again, for Whit Merrifield to finally chip in with something useful. Jobu's blessings would be welcome indeed.
Matchups
Fri 9 Sep - Stripling (7-4, 3.03) vs Dunning (3-8, 4.37)
Sat 10 Sep - Gausman (11-9, 3.12) vs Arihara (1-2, 5.29)
Sun 11 Sep - Richards (3-1, 4.72) vs Perez (10-6, 2.82)