The Jays are probably getting themselves a reputation around Beantown. I was discussing the AL East/Wildcard race with a co-worker, and we came to the conclusion that, no matter what happens, if you're a Jays fan cheering against the Yankees (sorry Mick), the outcome of these four Jays-Red Sox games is bad no matter what it is.
Well, I guess if you're going to help the Yankees, you should at least do it in style, and that's what the Jays did last night — thank God. Frankie Cat came this close to becoming only the third Jay to ever hit for the cycle (quick trivia question: who were the other two?), Eric Hinske hit a 2-run drive Mike Wilner described as "prodigious," and the Jays absolutely hammered Bronson Arroyo.
But, as is my wont, this game stops being analyzed here, and I go onto other, somewhat different topics.
First, I've been waiting a long time to do this.

Separated at birth? Roster member Leigh vs. Bronson Arroyo. (I'm afraid it was a lot more obvious when Leigh had a goatee.)
---
Second, a fight to get to the ballpark.
I've been after my boss, Paul Salvini, CTO of Side Effects Software, to go to the Rogers Centre with me for some time. We've discussed it at lunch frequently, but never set a date — and then, when I tried to set a date, it turned out to be bad. "How about Tuesday?" "Oooh, yeah, Tuesday's not so good. Wednesday too. Really, the whole week is out." "Ok, next week then?" "Well, actually, I'm in Santa Barbara then. What about the week after?" "The Jays are in Seattle then." "Oh great, I'll be there not too long before! Maybe I'll go catch a Mariners game..."
Eventually, after yet another rescheduling, I was able to get Paul out to the ballpark. He hadn't been since 1998, or thereabouts, and even when he went he didn't really know that much about baseball. "When I used to go out to the ballpark, I'd be the one telling everyone else about baseball. It was a lot easier going with Joe," he later told a co-worker.
I was apprehensive about this game — Paul's not known for his long attention span. But actually, it turned out to be a lot of fun for both of us. I got to test my baseball knowledge: "So what are they doing here?" "That's a hit-and-run. The batter's just trying to make contact with the ball, because if he can, the runner's a lot less likely to get thrown out — meaning you're not going to hit into a double-play. Plus, the infielders have to run over to cover the bases, so there are some holes opened up that the batter might be able to be lucky enough to hit into." A constant dialogue along those lines was going on.
Paul, as someone not regularly at the Rogers Centre, seemed especially impressed with the new videoboards at the stadium, although he liked the FieldTurf. I was even able to tell him a story passed on to me by our own Named For Hank. The turf needs to be taken up and/or moved around for various functions, and in the early days of the season that's no problem. But now that the dome has been open for a number of months, when the turf pallets are lifted, the workers find some very confused crickets living in the plastic grass.
Paul's exactly the sort of person the Jays needed to attract in this sports-starved town. The Jays have the possibility (I'm not sure how remote now that there are only 3 home games remaining) of drawing 2 million fans for the first time in years, and their timing couldn't have been better. A competitive and interesting team was fielded in a town that didn't have its hockey, and the fans responded. Yes, there have been some miscues (Cf. Yankees pandering). Yes, the team hasn't been perfect (Cf. September hitting). But yes, the future is bright, and I think that there are some newly-minted baseball fans who will support the team in this future. That's a successful season for a rebuilding team in my books.
Named For Hank needed me, and I came a-runnin.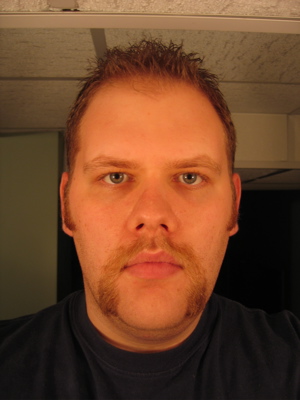 But the Jays didn't respond in exactly the way I wanted, and the Fu didn't get the reception I wanted from a) my girlfriend and b) everyone else. (True story: At the game with Paul, we were sitting in the second row in the 500 level. Ryan Greer comes to the front of the section and asks "Hey, anybody want to do a contest?" Nobody responds for a little while, so finally I pipe up: "Sure, I'll do it." He looks me up and down and then says "Anybody at all?") Clearly, the Fu had to go.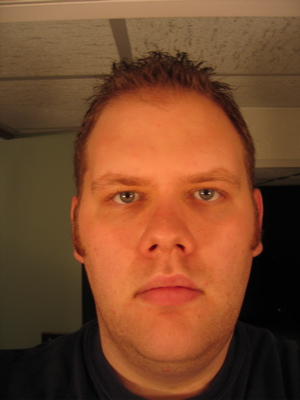 Well, at least it saw the Rogers Centre, even if the Rogers Centre didn't see it.
Finally, I've shared this spot with Jordan these last six months, and I know that, if you're anything like me, you've really, really enjoyed Jordan's work — it seems that, any time you turn around, he's dashed off another thousand words or so of excellent, interesting, and well-thought-out baseball talk. It's been a real honour being associated with guys of the calibre of my fellow Rosterites, and I thank everyone — especially Jordan — both for the chance to read their work and for the opportunity to blather on as I do.
Some questions for discussion: How can the team improve the off-field atmosphere for baseball? Do you know of any new fans the Jays have reached? How about old fans who have had their passions rekindled (or, alternately, been driven away)?