Daniel Cabrera and his humpless curve are too much for the Jays.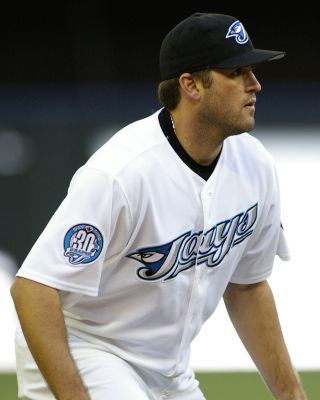 The trouble with Daniel Cabrera is that you look at the ERA and the walks and you think some runs should be available. Unfortunately a few times a year he lives up to his tremendous potential and throws a game like he did last night. He went five Innings with nine strikeouts and five walks. He was pretty wild as always, but when he got the ball over the plate it was almost unhittable, his curve was particularly effective. The Jays were pretty flat all night, poor Sparky looked especially over-matched at the plate, and although there were plenty of baserunnners none of them ever looked, to me, likely to score. Even the O's normally generous bullpen came through last night holding the good guys to just one hit and a walk over four. Lilly struggled all night, although he ended up giving up just three earned runs over his six Innings, Darrin Fletcher might have a future in politics as he was trying to spin this as a decent start based on Lilly's ability to battle out of a couple of jams. I'm really starting to dislike days when Troy Glaus doesn't play.

Player of the Game:
Cabrera, bah.
For the Jays:
Pass.
GIDP watch:
Jays 0 - Orioles 2. Yay!
Boxscore:
Here
, but it's not a nice read.
All Stars?
Now you can vote for the AAA
All-Star
game too, if you've written in Alex Rios enough times. Who should we be stuffing the ballot box for in Syracuse ?
Draft Day:
mlb.com has woken up to the fact that the draft can be a great promotional tool. They will be
webcasting
some kind of show today, with the announcement of picks by one of Bud's mates, interviews with front office types and analysis from Allan Simpson.
Keith Law
has his first article up at espn.com. It's behind the subscriber wall of course. With Law joining Neyer and Gammons I'm wondering if espn.com Insider might not finally be worth the price.
Elsewhere:
The Yankees won a 13-5 laugher over the Red Sox, Francona was pulling his regulars by the fourth Innings as Josh beckett was chased from the game after giving up 7 in 1 1/3. The Devil Rays Jamie Shields got his first major league win in a 4-0 victory over the Angels and the embattled Jeff Weaver.
Is anyone else a bit worried about todays
date
?