"We're the team to beat…"
-Jimmy Rollins, Spring 2007
Good call. But now, with no further ado, let me turn over the Progosticator's Poncho to a Special Guest.
Pinch-hitting, Mr Liam McIlroy. Take it away....
Baseball can be a funny game sometimes. Yes, it can be visually funny, like when David Wells tries to swing a big bat or when the Pirates try to find one. But it's mostly funny in the way that you never truly know how things are going to end up.
That's where the 2007 Phillies come in.
This was a team that early on last season, wasn't living up to the boasting of its star shortstop. They started the season with a 2-8 record, were 14-19 in early May, and didn't climb above the .500 mark for good until July 20th. Five days before that the Phillies became the first team in modern professional sports to lose 10,000 games, a distinction they'll hold at least for the next four years until the Atlanta Braves join them. All in all it looked like the omens of another disappointing season in Philadelphia, a place where they hadn't played October baseball since Mitch Williams walked off a mound one cool, northern night in 1993.
Then they got hot. Brett Myers settled into the closer's role, Pat Burrell began whacking the tar out of the ball, and they found replacements for the ineffective and injured Freddy Garcia and Jon Lieber. They closed out July by winning nine of eleven and kept it up through August, going 16-11 including a six game winning streak to end the month (high-lighted by a sweep of the Mets at Citizen's Bank Park).
September cooled them down somewhat by winning only four of eleven, and on the 12th they stood 76-69, 7 whole games behind the first place Mets. When they had finally crossed the .500 threshold in late July, they were 6 games back, meaning after a month of the best baseball they had played all year, they had still lost ground. Then, well, I think we all know what happened after that, especially those in Queens. But while what happened to the Mets is known as one of the greatest collapses in baseball history, what was lost in all of that was how the Phillies went 13-4 during that span. On the last day of the season they did what seemed unthinkable just weeks earlier, and clinched the division title with a 6-1 victory over the Nationals. Unfortunately in the playoffs they met the only team in baseball hotter than they were, the Colorado Rockies, who would not lose to the National League in the entire postseason.
Still, the season had to be considered a success, considering the team's first playoff appearance in a decade and a half. The off-season however, did not get off to a good start. All-Star Aaron Rowand left town to sign a big deal with the Giants, while the club also lost pitchers Jon Lieber and Kyle Lohse, the latter of whom had done a decent job of eating innings. To counter these departures, the Phillies put Brett Myers back in the rotation and traded speedster Michael Bourn to Houston for rattled closer Brad Lidge. As well, they signed outfielder Geoff Jenkins to replace Rowand, and brought in third baseman Pedro Feliz to fix what had been the biggest offensive weakness in the 2007 lineup. So aside from minor tweaking, the core of the squad that captured the division crown remains intact.
Anyhow, The NL East has all the makings of a classic no holds barred, last man standing shootout this year between the Mets, Phillies and Braves. So with that in mind, let's take a look at the Phillies position by position, in a segment I like to call The Good, The Bad, and The Ugly.
Catcher/ Wagon Master
The Good
: In his first full season, starter Carlos Ruiz proved himself a solid major league regular in 2007, putting up a solid .340 on base percentage and a respectable 86 OPS+ from the catcher position.
The Bad
: Ruiz will be 29 on opening day so he isn't exactly a young player bursting onto the scene.
The Ugly
: Aside from backup Chris Coste, who is 35, the options become beyond scarce. Only prospect Jason Jaramillo, with no major league experience, is anywhere close on the depth chart.
First Base/ Death Rides a Howard
The Good
: Many pitchers would take death over facing Ryan Howard, who is one of the most devastating offensive forces in the game. Howard missed a couple weeks in 2007, and still hit 47 home runs and drove in 136. He saved his best for after the all-star break, ringing up an OPS over 1.000 down the stretch. At 28, he's just entering his prime.
The Bad
: Health is a key issue with this big guy, who at 6'4 and 255, puts a lot of strain on his body.
The Ugly
: Howard set the major league record in 2007 by striking out 199 times. If he plays all of 2008, expect him to become perhaps the first '200' player in baseball.
Second Base/ They Call Me Chase
The Good
: Chase Utley can be considered the premier second baseman in the National League. He's driven in 100 runs each of the past three seasons, while scoring 332 over that period. Utley is also improving against left handing pitching, producing an OPS of .817, .857, and .927 the past three seasons against lefties.
The Bad
: Like Howard, Utley missed some significant time in 2007 after breaking his hand. For the Phillies to repeat as division champs, they're going to need full seasons from both these guys.
The Ugly
: Has a fan club named "Utley's Uglies". That's all I got. This guy's really good.
Third Base/ Once Upon a Time at Third Bag
The Good
: Third Base was a major weakness of the 2007 Phillies, as they rotated Wes Helms, Greg Dobbs and Abraham Nunez there without success. To address this, they signed Pedro Feliz to take over this season. Feliz has been consistent, hitting at least 20 home runs each of the past four years. One would think moving from San Francisco to a hitters park in Philly would only help those numbers.
The Bad
: Feliz, 32, has a rather unattractive career batting average, ringing in at .252. Don't expect that to improve. Also, one could wonder whether the Phillies would have been better served to leave Dobbs at the hot corner, who put up a .272/.330/.451 line in 342 at bats.
The Ugly
: Well, he has 16 more base on balls (123) in the past four seasons than Ryan Howard did in 2007 (107). His .288 career OBP says it all.
Shortstop/ Storm Rollins
The Good
: The reigning NL MVP had a career season at the plate, scoring 139 runs, raising his slugging percentage 53 points, and joining the 30-30 club and the more exclusive 20-20-20-20 club. (homers, triples, doubles and steals) The man they call "J-Roll" (you never would've come up with that, admit it) looks poised for another outstanding season.
The Bad
: While expecting 40 steals and 20 dingers isn't unreasonable to expect from Rollins, the 20 triples is a bit of a stretch, considering his career high before was 12.
The Ugly
: There's a slight war of words going on between him and Carlos Beltran of the Mets, both players claiming their respective teams are the favourites in the East. Just another storyline in what promises to be a very tight race this season.
Left Field/ A Burrell for the General
The Good
: Pat Burrell had one of his best seasons in 2007, further fulfilling the promise that made him a former first overall pick. He set career highs in base on balls (114) and led the National league by walking in nearly 20 percent of his plate appearances. Though his season got off to a slow start (he was batting .201 at the end of June), he caught fire in the second half, putting up a ridiculous .435/.564/.768 line in July. In games after the All-Star break his OPS was 1.010, proving that he has the kind of bat that can and has carried a team.
The Bad
: He's not a particularly good outfielder, and he committed a rather glaring total of 10 errors in 2007. He's a DH when the Phillies visit the American League.
The Ugly
: Burrell is nearing the end of his perfectly reasonable 6 year, 50 million dollar contract, so you can be sure he'll be seeking a substantial raise should all go well. While he has said he wants to stay, there will be a lot of interest if he hits free agency.
Centre Field/ Victorinos!
The Good
: Shane Victorino adds another dimension offensively to this club, in that he can hurt you with his blurring speed on the base-paths. (37 steals, caught only 4 times) He also covers a lot of ground in the field and with his quickness and deceptively strong throwing arm (21 base-runner kills the past two years) is very well suited to take over centrefield.
The Bad
: While a fine player in his own right, Victorino is likely not the defender Rowand was when manning centre for the Phillies. Add the fact that the all-star was greatly admired for his "hustle" and "grit", Shane may unfairly have some big shoes to fill in the eyes of the fans.
The Ugly
: Guy needs to choose a nickname. "The Flyin' Hawaiian", "The Pineapple Express", "The Energizer Bunny", "Muscles from Maui", and "Shane-O" have all been associated with Victorino.
Right Field/ A Fist Full of Jenkins
The Good
: In Geoff Jenkins the Phillies picked up a solid veteran left handed bat who has hit at least 20 home runs in 7 of 10 major league seasons. He's also fully capable at filling in at either corner outfield spot. Overall, it's a good complementary addition to the lineup.
The Bad
: Jenkins' splits against lefties over the years don't sing a very sweet song, as they play to the tune of a .721 OPS (or a 72 OPS+) against them. Thus, there are plans to him with everyone's favourite oversized former catcher, Jayson Werth, in a strict platoon. Unfortunately, if Werth's lengthy struggle with injuries continue, Jenkins may find himself unable to hide from the port-siders.
The Ugly
: So Taguchi becomes an everyday player if they both go down.
The Phillies bench is actually quite versatile, although lacking in the punch department. Chris Coste is a solid backup, nothing more nothing less. Greg Dobbs can fill in at the infield corners, even occasionally the outfield, and provides a good left-handed bat that can give you a home run or a double here and there. Eric Bruntlett, acquired in the Lidge trade, also gives them an infield glove at short and second, though his bat is nothing to brag about. Outfield wise you have either Jenkins or Werth, whoever has the day off. And of course Taguchi as a fifth outfielder, should he even make the team. Not an outstanding bench, but not a terrible one either.
Bullpen/ Seven of the Apocalypse
The Good
: Philadelphia had a bullpen ERA of 4.50 in 2007, over 40 points over the NL average (4.08) With Brett Myers moving back to the rotation and 40 year old Tom Gordon not getting any younger, GM Pat Gillick made a move to improve his teams biggest weakness. The result was picking up the sometimes brilliant, sometimes battered Brad Lidge from Houston. Lidge is an absolute magician of the strikeout, having a career K per 9 IP of 12.59, anchored by an astonishing 14.93 from his marvelous 2004 campaign. After a dismal 2006 he rediscovered his form last season and posted solid numbers. If he's on, he's devastating. His addition to the club allows Gordon to fall back into a set-up role, which he is much better suited for.
The Bad
: Lidge still has major issues. He blew 8 saves in 27 chances last season, and an injury in spring training has set back his throwing, making him questionable for Opening Day. Without him, the Philadelphia bullpen loses its luster quickly. Outside of Lidge and Gordon, you have J.C Romero (a terrific 2007 but nothing more than a lefty specialist), Ryan Madson (solid middle reliever, just keep him out of the rotation). Chad Durbin is also a good pickup as a long man/spot starter.
The Ugly
: Here you've got the likes of Francisco Rosario (0-3, 5.47), Scott Mathieson (1-4, 7.47), Rule 5 pick Travis Blackley, (9.35 ERA in 34.2 career innings) Clay Condrey (.300 batting average against), J.D Durbin (37 walks in 65 innings) and Kris Benson (don't get me started on this one) all fighting for the two final spots in the bullpen. Again, should the Phillies lose a reliever or two for an extended period of time, things will get ugly fast.
Starters/ Ace High
The Good
: Cole Hamels is the real deal. The 24 year old lanky left-hander went 15-5 with a 3.39 ERA in '07, good for 8th in the NL. He was also fourth in SO/BB ratio (4.12) and appeared in his first all-star game. His strikeout pitch, a change-up, is considered one of the best in baseball, which has also got to earn him some points there. Look for him to continue to improve. The Phillies will also enjoy seeing Brett Myers pitch a full season as a starter, after he went 5-7 with 21 saves after spending half the year as a closer. Myers has had terrific seasons in the past, though he has never won more than 14 games in a season. The club has an excellent 1-2 punch in these two.
The Bad
: Number three starter, Jamie Moyer, has seen his numbers steadily slip in recent years. Of course, the dude just turned 45, was born during the Kennedy administration, and had already won 15 major league games before I was born. Parents, teach your kids to throw left-handed. At this point though Moyer looks more like a guy who can eat up some innings at around a league average level, as last year he posted a subpar 92 ERA+. He does have an odd pattern of having a rough campaign once every four or five years (2004, 2000, 1995) but at his age, you have to wonder what, if anything, is left. After that you've got Kyle Kendrick, the famous victim of a mean but unbelievably hilarious practical joke from Myers. (Just search for Kendrick on YouTube, you'll see it) As a rookie Kyle won 10 games for a division champion and showed excellent control, issuing only 25 walks in 121 innings. However, he will have to miss a few more bats to continue his success, as striking out just 49 batters in those innings puts a bit too much pressure on the Phillie defense. Kendrick was a pleasant surprise in '07, we'll see if the youngster can keep it going.
The Ugly: If there's one lesson you can take from baseball, it's don't rely on Adam Eaton to suddenly put it together. And certainly don't give him a 24 million dollar contract while you're waiting. Wait, the Phillies did that? Uh-oh… So in case Eaton and his 6.29 ERA, 30 surrendered home runs, .520 opposition slugging percentage, or his K/BB ratio of 1.37 doesn't grab the fifth starters spot, there are two Durbins and a Benson ready to step in. Me thinks he makes the team, now excuse me while I take a shower after saying that.
It's clear that this team's greatest weakness is pitching. They do have seven or eight hurlers who are at least league average, along with a bona-fide ace in Hamels, but beyond that they definitely need somebody to step up and produce. If they lose a starting pitcher for any long period of time, their lack of quality depth is going to cause them serious problems. This is definitely a team in "win now" mode, as their only prospect worth noting is 20 year old pitcher Carlos Carrasco, who hit a roadblock in AA ball last year. Carrasco is ranked in the 40s on most prospect lists.
The part left out of Jimmy Rollins' famous 2007 quote is the part at the end where he says: "We're the team to beat. But, that's only on paper." In that, he is 100 percent correct. On paper, the Phillies have one of the most impressive looking teams in baseball, especially their spit take inducing batting order. But there are 162 games in a baseball season, and you need a lot more than an attractive piece of paper to fight through a marathon.
91-71, 2nd in the NL East
My work is done.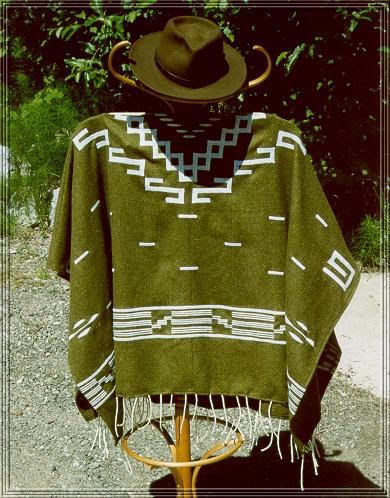 Thank you, Liam.
I do have one question: if the Phillies are going to finish second - who wins the division? Your beloved Braves? Or some other guys?