One win at the higher levels thanks to outstanding pitching and one win at the lower levels despite a Bad News Bears impersonation with the leather. Total it all up and the four affiliates split things right down the middle with a 2-2 evening.
Nashville, TN - David Purcey is still looking for his first win of 2009 and he should've had it Tuesday night. He got some help in the first inning from his battery mate J.P. Arencibia as he picked off a runner at second to erase a two-out double. Purcey gave up a couple of singles to lead off the second but bounced back by striking out the side swinging. The big lefty got on a roll through the fourth by retiring 9 of 10 hitters and struck out six during that stretch. He survived a leadoff single and walk in the fifth by getting an inning-ending double play ball before he gave up a run in the sixth. Alcides Escobar singled, went to second on a wild pitch and advanced to third on a groundout before scoring on a sac fly. Purcey got through one more inning as he overcame a leadoff double and a hit batter by getting a strikeout and an inning-ending double play in the seventh. He finished up by allowing one run on six hits, two walks and a hit batter while striking out seven and getting 10 groundball outs. He threw 110 pitches, 72 for strikes.
Purcey left the game with a 4-1 lead after a two-run homer by Randy Ruiz homer off Nick Green in the third to score an Aaron Matthews walk and another two-run poke by Buck Coats in the sixth off Wes Littleton to plate an Angel Sanchez double.
Bryan Bullington took over for Purcey in the eighth and Nashville got the first two hitters aboard for a fourth time in the game on singles by Tony Gwynn Jr. and Escobar. Bullington struck out the next two hitters but was then lifted for lefty Bill Murphy. He gave up a single to Joe Koshansky to allow Gwynn to score and T.J. Beam came in to yield another run scoring single by Jason Bourgeois to score Escobar. Beam issued a walk before finally getting out of the inning to keep the 51's up by a run.
Jeremy Accardo came on in the ninth for the save opportunity and got Michael Garciaparra on a groundout but Gwynn and Escobar got aboard via a single and walk. A throwing error by Brett Harper at first allowed Gwynn to score the tying run and Brendan Katin followed with a single to drive in Escobar to give the Brewers affiliate the come from behind win.
Every 51's starter had a hit except for Jason Lane and Jonathan Diaz. Sanchez and Harper had two hits apiece while Matthews had a hit and walk. Newly-acquired third baseman Kevin Harper, picked up from the Padres for future considerations, had a base knock and stolen base.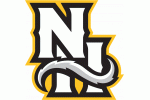 Portland, ME - The Jays organization got a road win against the Red Sox here. Lefty Luis Perez improved his record to 3-4 with 5 1/3 innings of shutout ball but it didn't come easy. He overcame a two singles and a walk in the first inning and was battling his control all night by averaging a walk an inning. Brian Jeroloman threw out a runner to trying to steal second to erase one of those walks to end the fourth. Perez's only clean inning was the second. The good news was he allowed just two hits, struck out three and got seven groundball outs. His groundout/airout ratio is nearly 2 to 1 at 1.91 on the season.
The Fisher Cats scored all of their three runs by the time Perez left as they got on the board with a run in the third. Luis Sanchez drew a one-out walk, advanced to second on a wild pitch, made it to third on a groundball out and then scored on a passed ball. Sanchez was also responsible for New Hampshire's second run when his two-out double in the fifth scored an Al Quintana walk. Doubles by Brad Emaus and Brian Dopirak accounted for the other run in the sixth.
Bubbie Buzachero took over for Perez after he walked Lars Anderson for the second time on the night with one out in the sixth. Buzachero induced an inning-ending 5-4-3 double play to preserve the goose egg and gave up just one single in 2 2/3 innings for his third hold. Southpaw Edgar Estanga retired the side in order in the ninth with a groundout and two punch outs to collect his fifth save.
New Hampshire had just five hits in the game with Emaus getting two of them. Sanchez had a hit and a walk while Nick Gorneault, Dopirak and Emaus had a double apiece. David Cooper went 0-for-4 to drop his average to .248. Jeroloman drew a walk so the BJBB meter is up to 16. However, he's hitting only .243 thanks to a .156 mark over his past 10 games.
Daytona 8 Dunedin 3 (6 Innings)
Dunedin, FL - This game against the Cubs affiliate thankfully ended during the sixth because of rain. The D-Jays were down by a converted touchdown by the time they went to bat in the second. Justin Jackson's struggles showed up on the diamond in this one as he made not one, not two but three errors at short. Along with a John Tolisano clank to start off the game, the defense up the middle was abominable. Darin Mastroianni provided the only defensive highlight by throwing out a runner at the plate from center field in the first.
Because of the four errors, just two of the seven runs given up by lefty Ryan Page were earned. That was the only good for Page as his record fell to 0-6 and his ERA is now 6.29. The only good news on the mound was provided by Tim Collins, who rung up six batters he faced in 2 1/3 innings of work while allowing only a hit and a walk. Dumas Garcia gave up the final Dayton run on a hit and a walk in 2/3 of an inning before the rains came.
All three Dunedin runs came in the second as Jesus Gonzalez singled in the first run while a groundout and throwing error by the Dayton second baseman on the same play led to the other two runs. "Gonzo" was 2-for-2 on the night and Manny Rodriguez had the only extra-base hit for Dunedin with a double. Kevin Ahrens and Jackson had a hit each.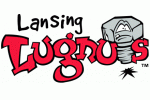 Lansing, MI - The defence also blew chunks in this one as the Lugnuts made three miscues but they still prevailed in a nail-biter at Oldsmobile Park. Henderson Alvarez was on the hill for the home side and ran into some first inning difficulty with a single, a walk and a Jon Talley passed ball but he kept the Reds affiliate off the board. Alvarez had a better second inning as he sandwiched a hit with a pair of punch outs. The Lugnuts offence also had a better second frame as they scored first. Johermyn Chavez drew a leadoff walk, advanced to second on a Mark Sobolewski grounder to first and came home on a two-out hit by Talley who was thrown out at second to end the frame.
Alvarez had to strand a runner in scoring position over the next three innings as the Dragons could not take advantage of a double in the third, a single and stolen base in the fourth, and a Jon Del Campo error at second in the fifth. Alvarez also struck out a batter an inning to that point but the Dragons would find a chink in his armor in the sixth. A single, a Tyler Pastornicky error at short and another single nearly produced Dayton's first run but Chavez threw out a runner at the plate from right field. Lefty Jared "Boomer" Potts took over for Alvarez and he suffered a tough blown save when the Lugnuts could not complete a 6-4-3 double play. Del Campo committed his second defensive brain fart of the game as the batter was able to advance to second. However, Potts got the next hitter to foul out to first to end the inning.
The 'Nuts responded in their half of the sixth as Pastornicky atoned for his error by singling, stealing second and scampering home a million times faster than Jim Thome on a Brian Van Kirk single to take a 2-1 lead. Potts found himself in position for the win and he preserved the lead by picking off a runner at first on a 1-3-6-1 play after giving up just a lone single. Fellow southpaw Frank Gailey took over in the eighth and got the first two hitters on a grounder and strikeout before loading up the sacks with a single and two walks. Matthew "Tim" Daly was summoned from the Lansing bullpen and he ended the Dragons threat with a swinging strikeout. Daly took care of business in the ninth with another K and two fly balls to save the game and the victory for Potts.
Alvarez gave up just one unearned run in 5 1/3 innings, allowing six hits and a walk while ringing up five batters. The 19 year-old Venezuelan lowered his ERA to 2.95 and his K/BB mark is 26-7 in 46 innings. At the dish, Pastornicky and Talley had two hits each with Pastornicky going 1-for-2 in the stolen base department (12-for-19 overall). Van Kirk had a hit and a walk and Chavez drew two walks, scored a run and cut down a runner at the dish. Kenneth Wilson, Mark Sobolewski, and Balbino Fuenmayor were a combined 0-for-10 on the afternoon.
*** 3 Stars!!! ***
3. Henderson Alvarez, Lansing
2. Luis Perez, New Hampshire

1. David Purcey, Las Vegas

Extra Innings.........
* Dunedin's Eric Thames is featured in Baseball America's Prospects Blog.
* Kevin Gray of the New Hampshire Union Leader has a feature on the Fisher Jays playing in Boston this week.