The Jays took another step towards Grapefruit League supremacy with a 9-1 pounding of the Yankees Saturday afternoon in Tampa. Even better, the loss went to the starter who once pitched for Toronto. Click here for the appropriate reaction.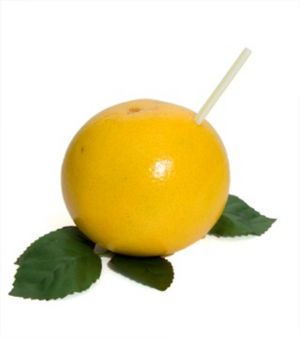 Shaun Marcum totally dominated the Bronx Bombers to get the victory in his spring training debut. Okay, it was for only two innings but he only gave up a walk while striking out a pair of batters. Adam Lind and J.P. Arencibia went deep to salt the game away for the good guys. Lind belted a three-run crank to right field off a struggling Jonathan Albaladejo during a five-run fifth inning and Arencibia cracked Andrew Brackman for his second dinger of spring training in the seventh inning.
The Jays were 7-for-17 with runners in scoring position. Vernon Wells led the hit parade by going 3-for-3 while Lind and Jose Bautista contributed two hits apiece in the Jays 18 hit attack. Aaron Hill had an RBI single and added a walk to bring his bases on balls total to five. Lyle Overbay, Randy Ruiz, Travis Snider, Jose Molina, Jeremy Reed, Alex Gonzalez, Jesus Merchan, Brian Dopirak, Mike McCoy, and George Poulis (just kidding! I'm glad you're paying attention!) also contributed to the hit total.
Rule 5 draft pick Zech Zinicola allowed the only Yankees run on a hit and a walk. Unfortunately, Zinicola accidentally plunked catcher Francisco Cervelli in the head. He left with a concussion and an imprint of the baseball on his noggin. Zinicola and former Giant Merkin Valdez earned their first spring training holds as Valdez allowed just a walk and struck out a batter in his lone inning of work. Steven Register, wearing Bill and Ted's favourite number, scattered two hits and a walk over two scoreless frames. Robert Ray was hoping to go two innings as well but only got through one. After a scoreless seventh, Ray loaded up the bases in the eighth for Willie Collazo and he escaped the bases-loaded jam with an infield pop up and a double play ball. The lefty allowed just one hit over two shutout innings to wrap things up for the fighting Jays.
Defensively, the Jays turned three double plays to offset throwing errors by Hill and McCoy. All in all, a pretty frigging good effort to buoy the hopes of Blue Jays Nation during March Madness. Right now, Toronto is tied with Tampa Bay atop the AL East standings with a 3-1 pre-season record. Only Cleveland remains perfect at 2-0 in the junior circuit. This might be the closest we get to a pennant race this season so let's enjoy it while it lasts.
============
The cliche "You can't tell the players without a program!" has to apply for the 2010 Jays when it comes to uniform numbers. Here are your changes.....
Randy Ruiz was #3 last season but Alex Gonzalez 2.0 is now wearing that digit. Ruiz now wears Chad Mottola's 21.
Edwin Encarnacion has eschewed (how's that for a word!) #7 for Alex Rios' & Kevin Millar's #15. Outfielder Jeremy Reed now has lucky number 7.
Jose Bautista wore #23 in 2009 but has switched to #19. Righty Brandon Morrow is now #23.
Reliever Josh Roenicke almost chopped his former number 33 in half. He's now wearing #17
Other notable changes......
Catcher Jose Molina takes over Russ Adams' #8
Pitching coach Rick Langford has Brandon League's #22.
First base coach Omar Malave has B.J. Ryan's old #52.
============
As great as it was to watch yesterday's game on MLB TV, it was tough having to endure the Yankees feed. They butchered pronunciations such as Brian Dopirak and Brad Emaus and didn't bother replaying J.P. Arencibia's home run because the sideline reporter was interviewing Yankees GM Brian Cashman. It's a good thing I was watching at the time or I would have missed it.
============
In other major league headlines.....
* Twins closer Joe Nathan left yesterday's game with a sore elbow.
* John Lackey's Red Sox debut was not lacking but Eric Gagne's return to the Dodgers was.