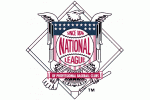 It's the biggest division in baseball and it's smack dab in the middle of what learned baseball fans call the senior circuit. Five of the six teams will be looking at former Blue Jays to boost their fortunes in 2010. Guess which team could have the most former Jays on their roster this season? Guess which team doesn't have a former Jay as of now? Which player (not a former Jay!) denied me a free taco five years ago? Who really let the dogs out? And where the hell are my Toronto Star Season Passes already? The answers to most of these questions and more in the Batter's Box 2010 NL Central rundown.
Chicago Cubs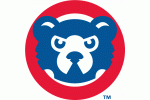 Can Ted "Pictures of" Lilly contribute to the Cubs cause in 2010?
Can he make life wonderful? Help Cubs fans sleep at night? Solve childhood problems? He took a step in the right direction by throwing a simulated game Monday in Mesa and hopes to get in a real fake game very soon. The one-time former Expo rookie (0-1 with an awesome 7.60 ERA in nine starts in '99) underwent shoulder surgery last November and the club is hoping he can return sometime in April. Since bolting the Jays after the 2006 season, Lilly has won 44 games in the Windy City. He went 12-9 and compiled a career low 3.10 earned run average in 2009 while striking out 151 batters and WHIP'ing it good to the tune of 1.06. If the 34 year-old southpaw has a setback, the team will have to depend on lefties Tom Gorzelanny and Sean Marshall or righties Jeff Samardzija and Carlos Silva to pick up the slack.
Can Randy Wells go the well again in his sophomore season?
A Jay for all of 5 1/3 shutout innings in 2008, the former Rule 5 pick up was a nice find for the Cubbies in 2009. Like Lilly, Wells helped add a dozen wins to the Cubs ledger in '09 while posting a 3.05 ERA that was tenth best in the National League. The 27 year-old native of Belleville, Illinois is trying to refine his secondary pitches in spring training with mixed results. Wells didn't hand out too many free passes last season by allowing just 2.5 walks per nine innings but he will need to improve on his 5.6 strikeouts per nine in 2010. Right now, he holds down the number four spot in the Cubs rotation behind Carlos Zambrano, Ted Lilly and Ryan Dempster.
Cincinnati Reds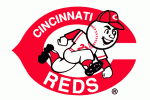 Can Scott Rolen recapture his Blue Jays mojo of 2009?
Before being dealt by the Jays at the July 31 trade deadline, Rolen put together a nice batting line of .320/.370/.476 with 30 doubles, three triples, 11 homers and 50 runs batted in. However, his batting average fell 50 points and his slugging percentage plummeted 75 points in 44 games with the Reds. Still, general manager Walt Jocketty is putting his faith in Rolen as he restructured the contract of his former Cardinals third baseman that will see him remain a Red until 2012. The Reds will look to Rolen, who turns 35 April 4, for his veteran leadership as the Reds try to make the playoffs for the first time this century.
If Reds fans hear Coldplay's "Vida La Vida" for his at-bat music, they will know Rolen's superstitious. He used Limp Bizkit's "Rollin'" at Great American Ball Park last season and his bat was fairly limp compared to his Coldplay days in Toronto last season.
Is Aroldis Chapman worth all that green?
The 6-foot-4 Cuban lefty spurned Toronto for a six-year deal worth $30-million dollars with the Redlegs. The 22 year-old Chapman left with back pain during a relief appearance Monday against the Rockies as he retired only five of the twelve batters the Reds were hoping for. The lefty with the 100 mile per hour heater is considered to be the front-runner for the number five spot in the starting rotation thanks to a 1.04 ERA and a 12-4 K/BB ratio in 8 2/3 innings. If he can overcome his sore back and continue to improve his command, he should be in Cincinnati on Opening Day. If he's not ready to go, Travis Wood or Justin Lehr are next in line.
Houston Astros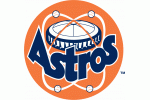 Will Houston have a problem with Brandon Lyon as their Astros closer?
The ex-Jay left Detroit (just like their NFL team should!) to sign a three-year contract worth $15-million dollars with the 'Stros. However, a cyst in his right shoulder in February delayed Lyon's spring training debut until last week. Right now, the 30 year-old trying to hold off Matt Lindstrom for the closer's job. If he can pitch on consecutive days this spring, he may get the chance to add to his 54 career saves. After a 26 save season with Arizona in 2008, Lyon won six games and saved three others with the Tigers to go along with a 2.86 ERA in 65 appearances. His WHIP was 1.11, well below his career mark of 1.37. He'll need to keep as many baserunners away from the sacks as possible given his 5.9 K/BB rate and the fact he leaves spacious Comerica Park for the hitting haven of Minute Maid Park.
Is Roy Oswalt now the second best pitcher named Roy in the National League?
The nine-year veteran failed to reach double digits in the win column for the first time in his career as he won just eight games. His ERA was north of four for the first time as well at 4.12 and that marked the fifth year in a row that figure went up. With former Jay Roy Halladay now a Phillie, the two-time 20 game winner has some work to do to be the best boy Roy of the National League. Still, he still soaked up 181 1/3 innings in 2009 before suffering back problems and has six years of 200-plus innings to his credit. The 32 year-old will get the start for the Astros on Opening Day for the eighth straight time.
Milwaukee Brewers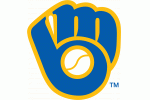 Can Doug Davis plug a hole in the Brewers starting rotation?
The Brewers rescued Davis from the scrapheap when he was released by the Jays midway through 2003 after winning just four of ten decisions and putting up an ERA of five. In his three-plus seasons in Wisconsin, he was one game over .500 by winning 37 games while pitching 200-plus innings three straight times and compiling an ERA of 3.92. Traded to Arizona with hopeful Jay Dana Eveland after 2006, the lefty spent the last three years in the Desert before returning to Milwaukee as a free-agent signing. Given a one-year deal plus an option that'll pay him anywhere from $5.25-million to $12.75-million dollars, the Brewers hope the 34 year-old Davis can continue his reputation as an innings-eater. Last season, he got back to the 200 innings level with Arizona but only went 8-12 with a 4.21 ERA. However, his WHIP has been over 1.5 for the last four seasons and he'll need help from the Brewers offence to reach double digits in the win column for the first time since 2007. He's slotted as the number three starter in the Milwaukee rotation behind fellow lefty and free-agent acquisition Randy Wolf and Yovani Gallardo. Meantime, former Jay Dave Bush hopes to land a starting role as he battles Jeff Suppan and lefty Manny Parra in the bottom half of the rotation.
Can Gregg Zaun hold up as the Brewers everyday catcher?
Turning 39 on April 14, Zaun returns to the senior circuit for the first time since 2003 when he split that season with the Astros and Rockies. The 2009 season was also a split decision for Zaun as he began the year as Matt Wieters' caddy in Baltimore before being traded to Tampa Bay for minor league first baseman Rhyne Hughes last August. After hitting just .244 with the Orioles, the trade to Tampa rejuvenated his bat as he hit .287 and slugged .489 in 34 games with the Rays. Signed to a one-year deal plus an option to replace Jason Kendall, he's been working on making more contact this spring. After playing 133 games in 2005, Zaun has not reached the century mark behind the plate since 2007. The Brewers hope Zaun can buy enough time for prospects Angel Salome, Jonathan Lucroy and Canadian George Kottaras. Meantime, former Jay Joe Inglett hopes to join Zaun on the roster as a backup infielder/outfielder. If he does make it, that will mean four ex-Jays in the Brewers clubhouse.
Pittsburgh Pirates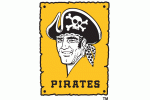 Will Garrett Jones repeat his banner 2009?
Garrett Jones, who refused to strike out against Shaun Marcum and screwed me out of a taco in the process (I won't get over it!), was a nice addition to the good ship Pirate midway through the 2009 season. He was called up from Triple-A Indianapolis after Adam LaRoche was dealt to Boston and he took advantage of the opportunity by hitting 21 homers and slugging .567 in just over half a season. The 28 year-old first baseman/outfielder, who hit .208 in 31 games with the Twins in 2007, enters 2010 with a guaranteed role on the club but he needs to improve his hitting in two areas. He struggled against lefties and with runners in scoring position by hitting just .208 and .152 respectively.
Will the Pirates finish above .500 in 2010?
No former Jays = no chance. Astute and adroit analysis right there!
St. Louis Cardinals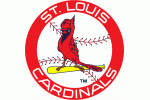 Will Chris Carpenter come up aces again for the Cards in 2K10?
Carpenter entered spring training healthy for a change after he hopes to stay that way throughout the season. The runner-up for the 2009 Cy Young award was 17-4 with a league-leading ERA of 2.24 after Tommy John elbow surgery and shoulder problems wiped out most of his 2007 and 2008 campaigns. Turning 35 next month, St. Louis hopes Carpenter can hold up again this season and team up with Adam Wainwright to form arguably the best one-two punch in the National League. The rest of the rotation is not quite as certain with Kyle Lohse and Brad Penny bringing up the rear and the free-agent defection of Joel Piniero to the Angels doesn't help.
Will the Cards win the NL Central in 2010?
Three former Jays (Carpenter, lefty Trever Miller and Felipe Lopez) on the roster = yeah, probably! How's that for a coherent and cogent conclusion?