Gustavo Pierre is one of the newest Blue Jays. Pierre signed with the Jays a couple of years ago for around $700,000. He was born in December 1991 so he is still just 18 years old and if he was living in the US or Canada he would graduate high school in a couple of months.
Our picture shows Pierre during drills in Dunedin. Many people have questioned whether Pierre can stay at shortstop. Pierre is tall for a shortstop, he looked to be about 6'3" to me and there is the possibility that he could add another inch or so. Pierre's movement looked to be quick enough to me, although I didn't see him a lot in a game, mainly in drills. Pierre has very wide shoulders and if he gets bigger it could reduce his mobility and force a move to third.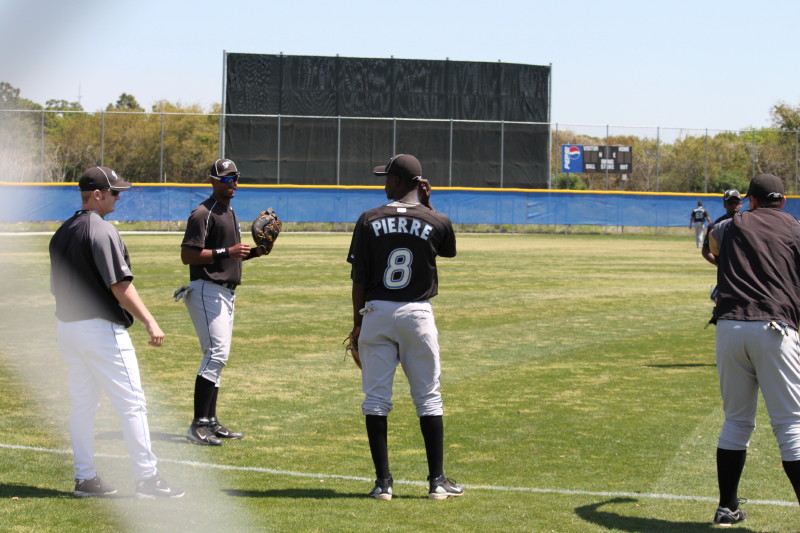 The highlight of this POTD is the video. Click on this link to see video of Pierre hitting in a spring training game in Florida. You get to see the Gustavo swing along with a little mustard for the hot dog.