Today's subject of the POTD is Kenny Wilson. Wilson is off to a good start in 2010 after spending a lot of 2009 on the DL.
Wilson is a switch hitter and we will start with a couple of shots of Wilson hitting from the left side.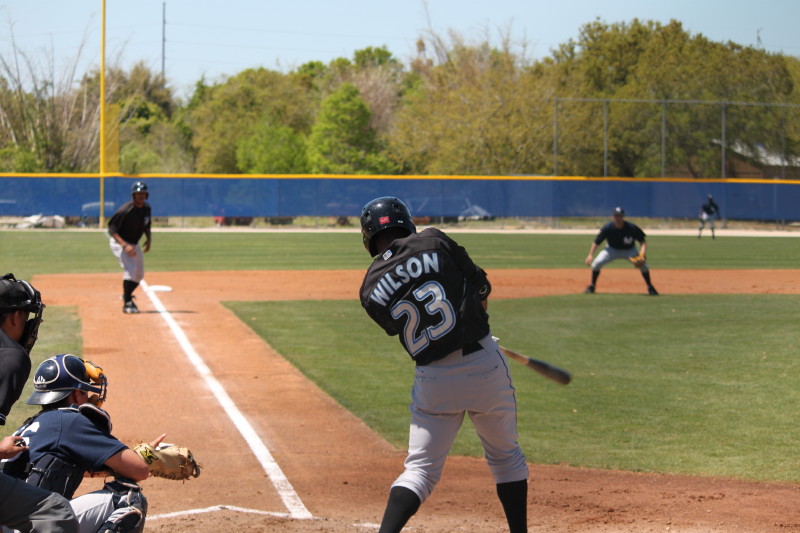 Wilson drove the ball to left field, if your eyes are good you can see the ball just over the trees in left.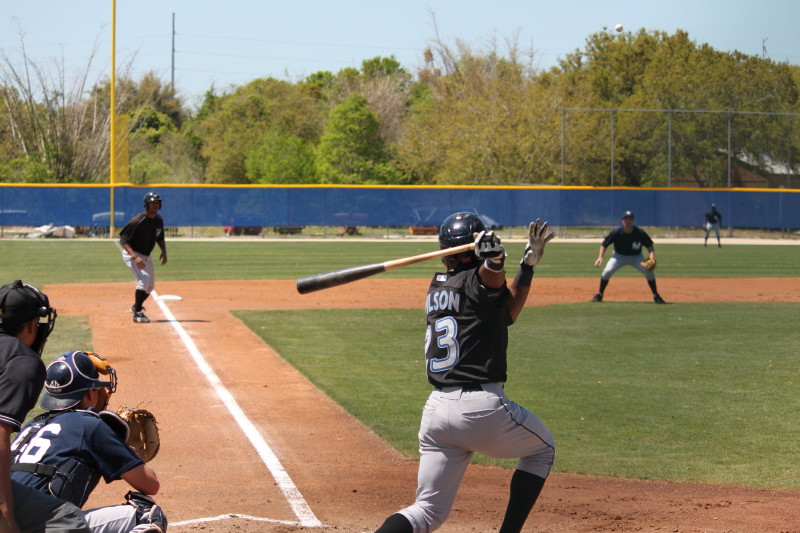 The next shots we have of Wilson are from the right side.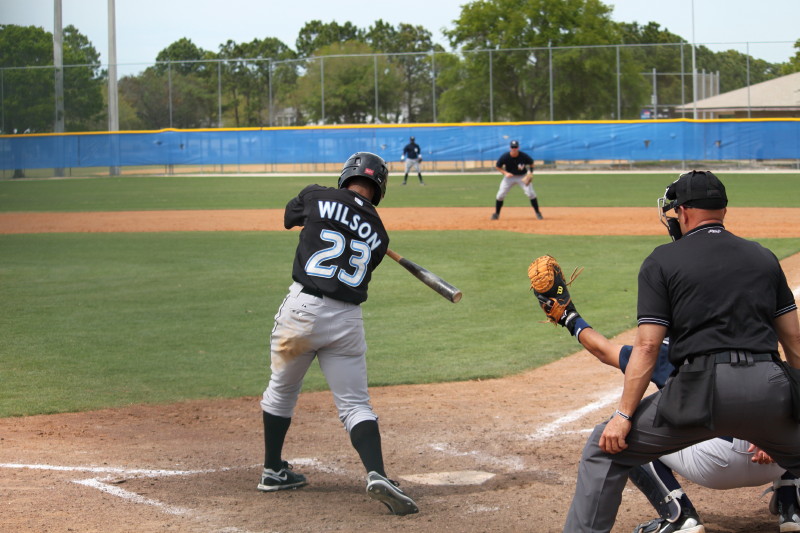 The images are from two different pitches, he held up on the first pitch and swung at the second one.