Today's subject of the minor league POTD is Henderson Alvarez. For Alvarez we have photos of the day plus video of the day. Alvarez is off to another hot start with a 0.37 ERA in four starts for Dunedin. Alvarez just turned 20 in April and is one of the younger players in the FSL. Last year Alvarez had a 3.47 ERA in Lansing in 23 starts.
Alvarez is listed at six feet and 190 pounds. He is close to six feet but might be a shade under. He is not a typical big bodied pitcher, he is more Pedro sized. Here is Alvarez in his wind-up.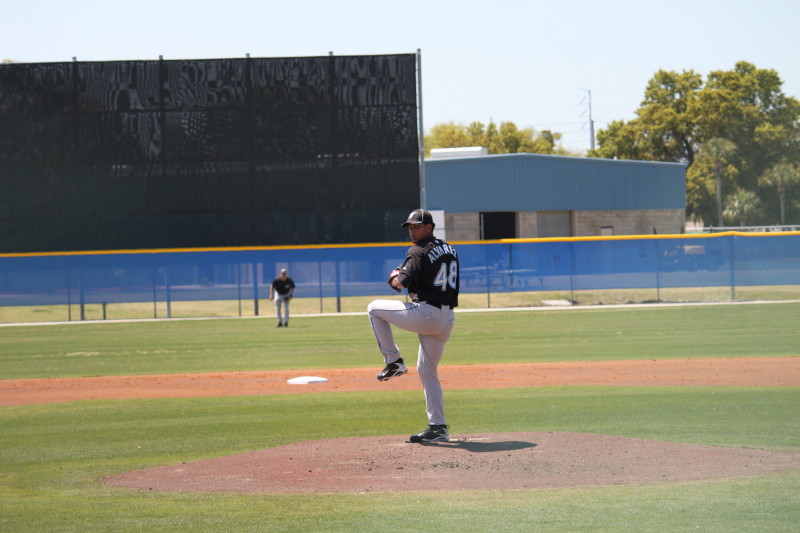 And here is Alvarez in mid-delivery. The bow legs are an interesting look and demonstrate the pressure pitchers bodies go through.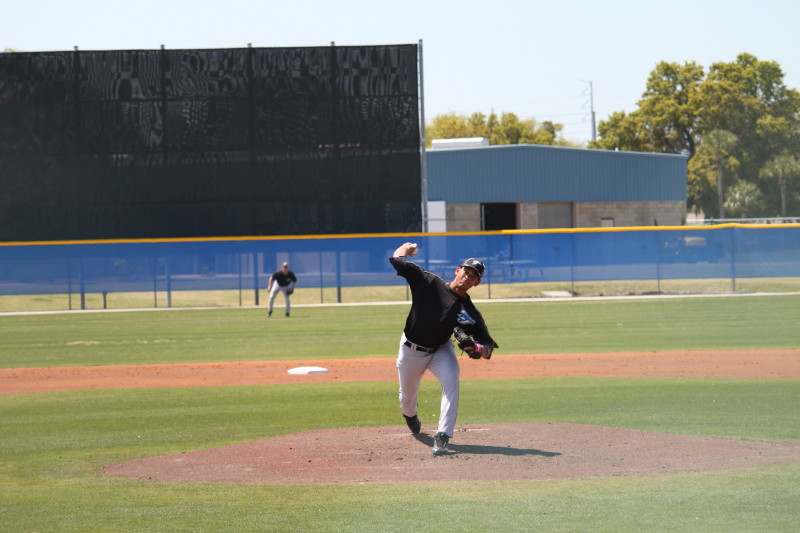 For those who want to see the video go here. The video shows Alvarez warming up before an inning in spring training in Dunedin. Santiago Nessy is the first catcher until Travis D'Arnaud is ready.