Today we feature Trystan Magnuson in our photo and video of the day. Magnuson has been pitching very well for New Hampshire this season, he has a 1.40 ERA in 12 games. Magnuson has walked just two batters over 19.1 innings and his WHIP is under 1.
Magnuson, as you probably know is tall, 6'8". With Tim Collins and Danny Farquhar, two of his bullpen mates, both under 6', Magnuson's height is accentuated in pictures with them. The picture below shows Magnuson alongside Farquhar.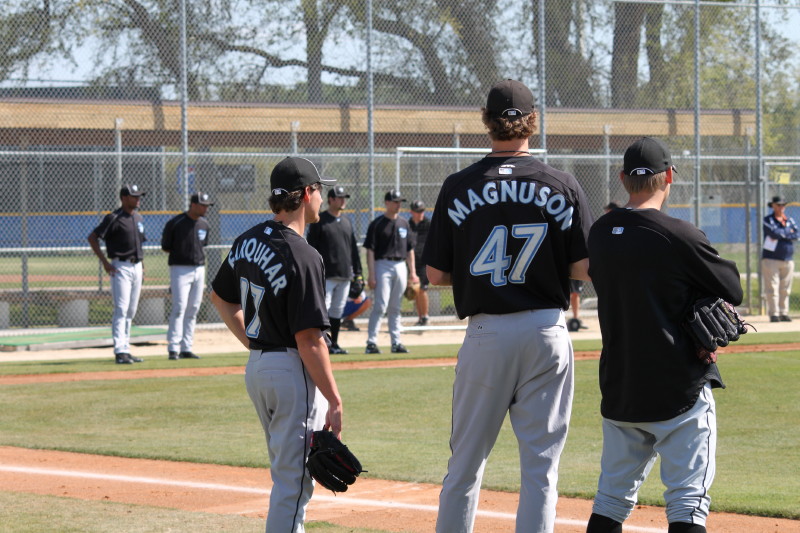 When the POTD for Tim Collins was posted it included a picture of Collins beside Magnuson. If you want to see that picture, click here.
Magnuson was born in Canada although his family moved to Louisville during his younger years. The photo below shows Magnuson in mid-delivery.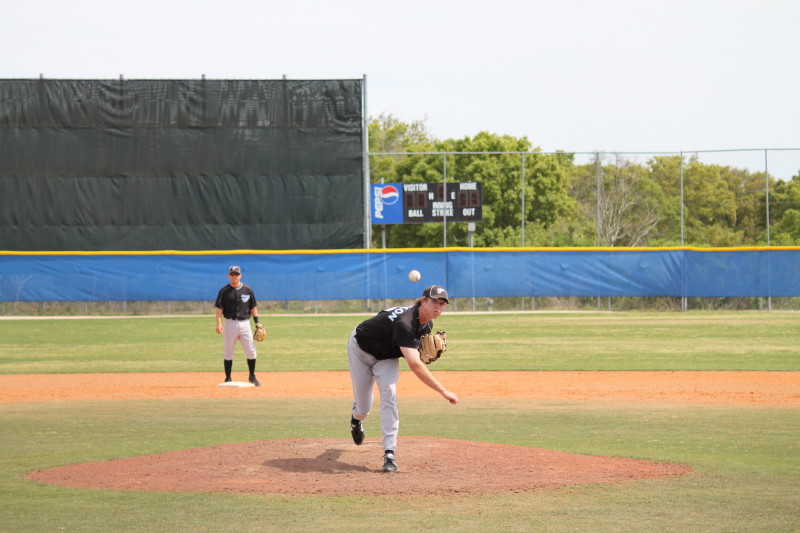 Finally, I uploaded video of Magnuson here.