Dewayne Wise gives a textbook example of how to move a runner along in this edition of the POTD!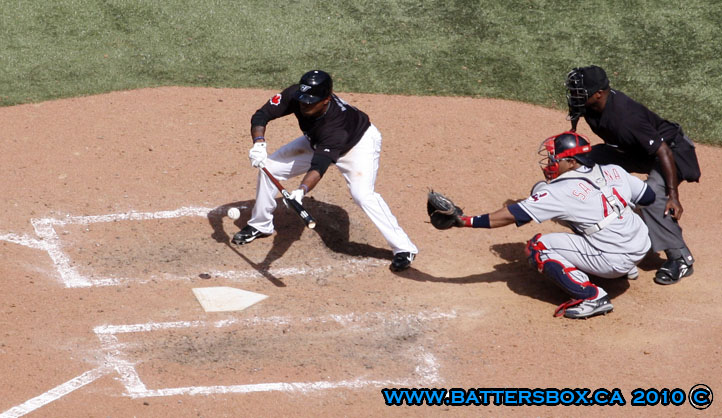 DeWayne Wise squares up to bunt.
[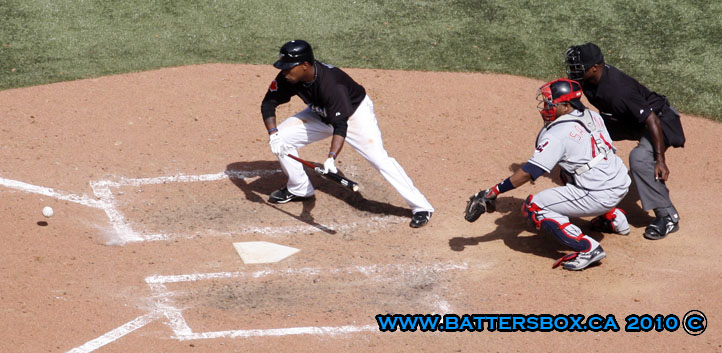 Wise makes contact.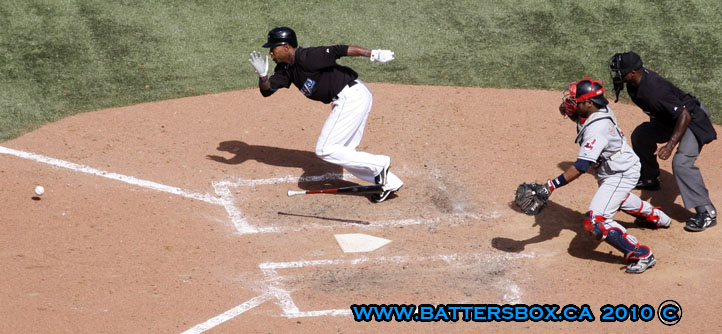 Wise drops the bat as he begins his sprint to first.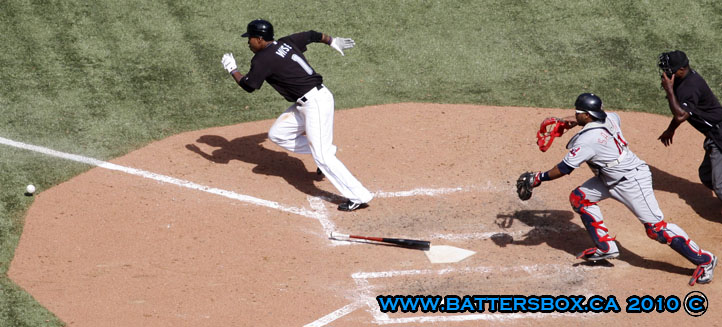 Wise and the baseball make their way out of the home plate area.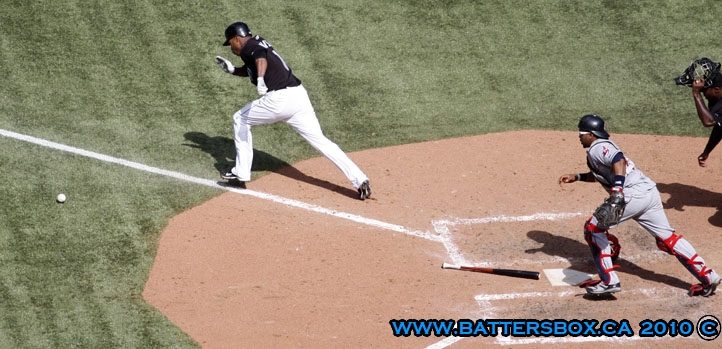 Wise makes his way up the first base line while Indians catcher Carlos Santana goes after the ball.

Indians closer Chris Perez waves to Santana that he will take the ball.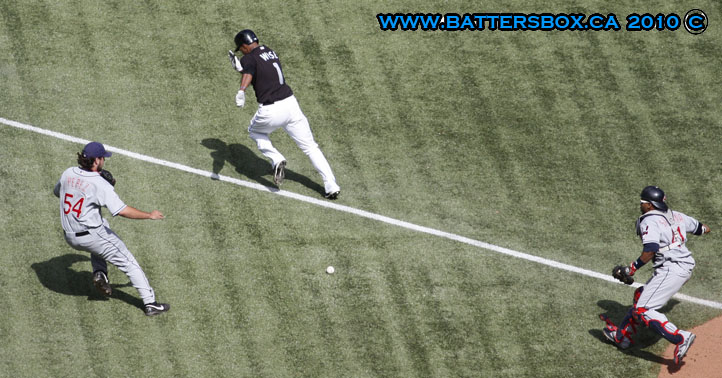 Perez closes in on the ball.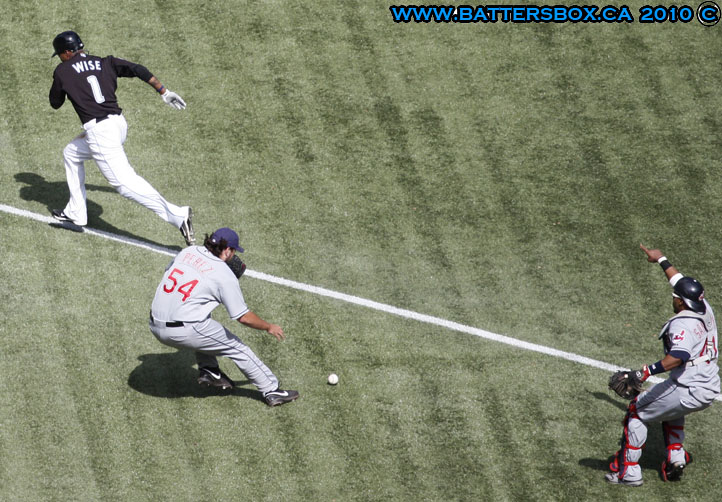 Perez gets ready to pick up the ball while Santana points in the direction of first base.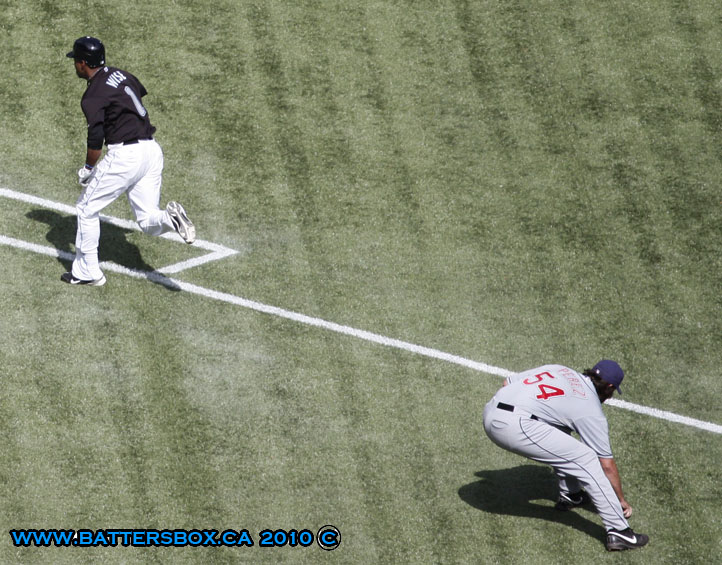 Perez gets to the baseball while Wise continues to hustle to first.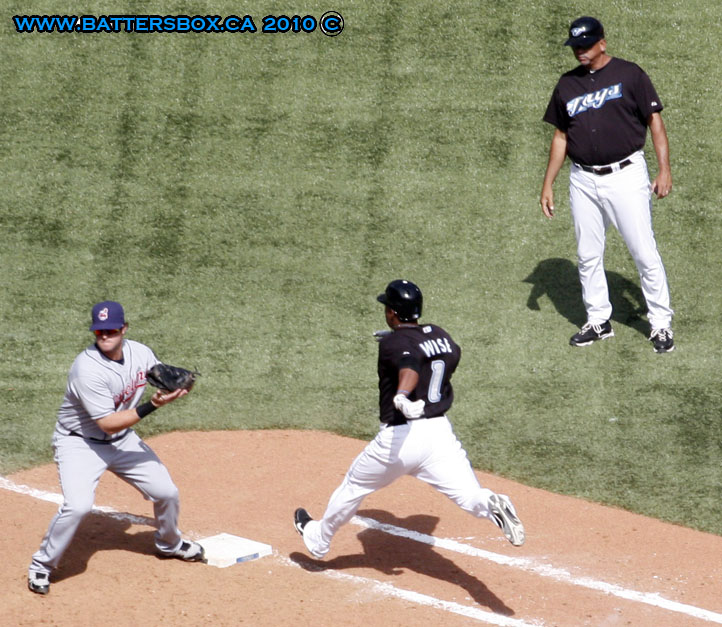 Indians first baseman Matt LaPorta takes the throw from Perez to retire Wise. Jays first base coach Omar Malave looks on.
---
Wise's
bunt moved
Travis Snider
to second after
Snider
led off the ninth inning with a single. Unfortunately,
Wise's
sacrifice bunt was wasted.
Yunel Escobar
lined out to left field and
Jose Bautista
struck out to end the game as the Jays lost a tough one to Cleveland 5-4 Sunday afternoon.