In what could be categorized as Alex Anthopoulos' most controversial move since taking over the team's general manager, righty Shaun Marcum was dealt to Milwaukee in exchange for the Brewers top prospect, Canadian infielder Brett Lawrie. Here's a look back on number 28 in his final season with Toronto.

Shaun Marcum shown on JaysVision prior to his June 20th start versus the San Francisco Giants.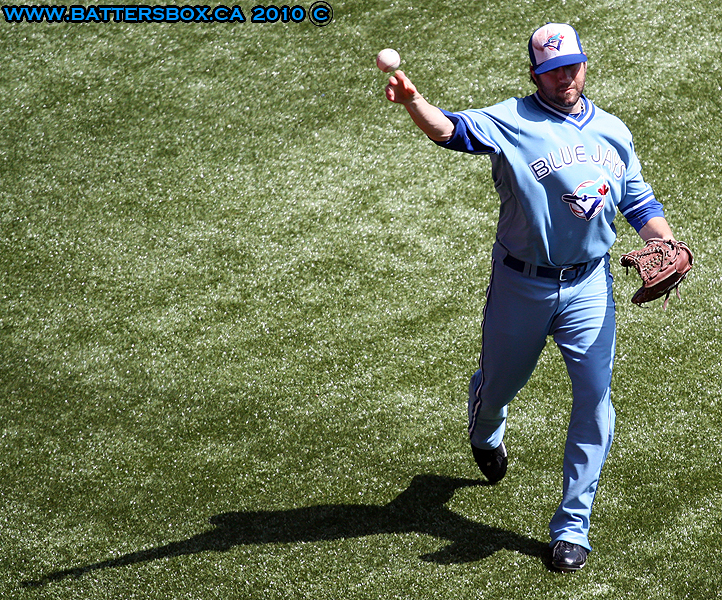 Marcum throws a warm-up toss before his April 21st start against the Kansas City Royals.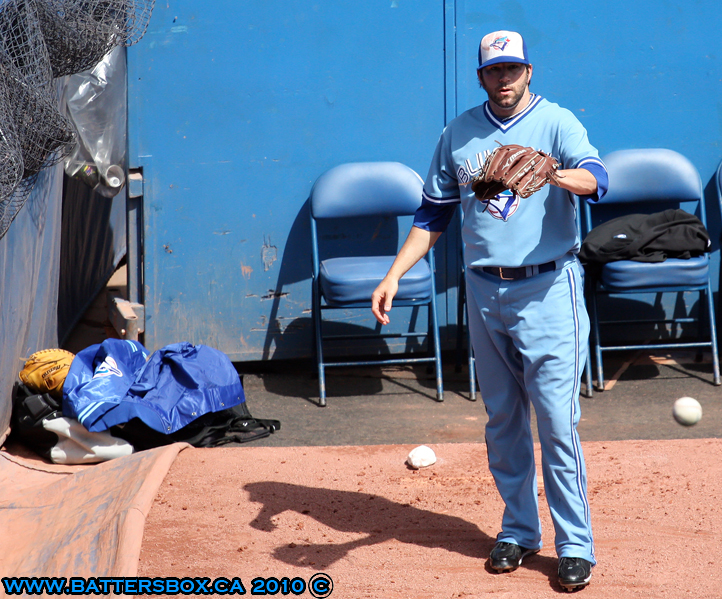 Marcum continues his preparation in the Jays bullpen as he awaits a throw from catcher Jose Molina.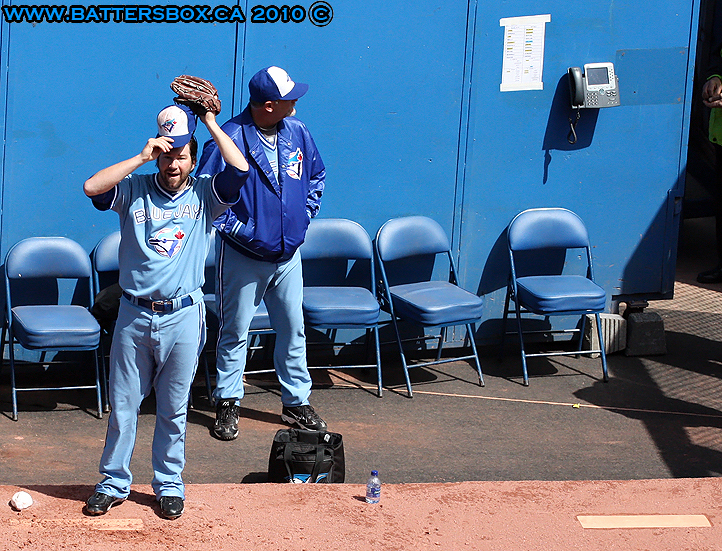 Marcum adjusts his cap with pitching coach Bruce Walton behind him.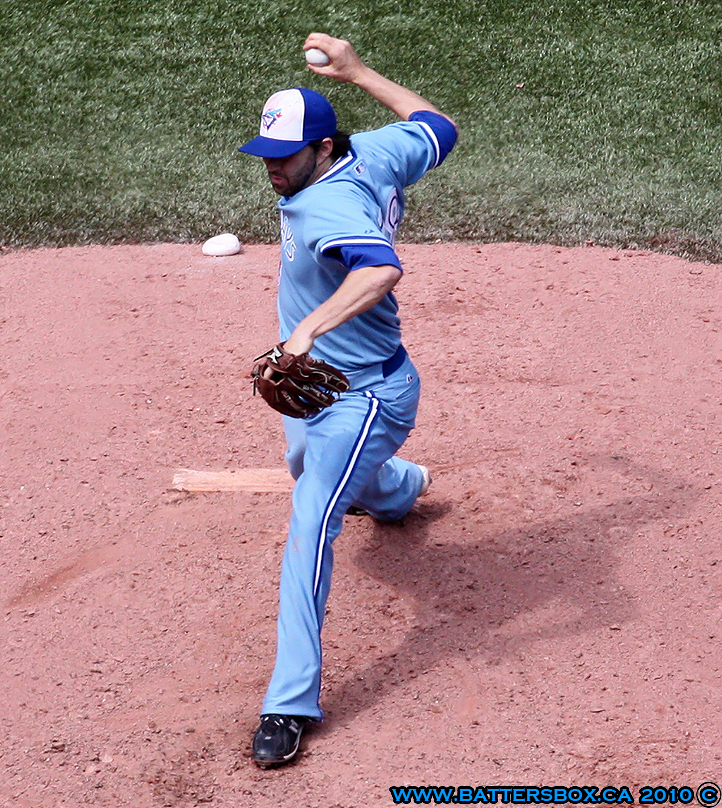 Marcum winds...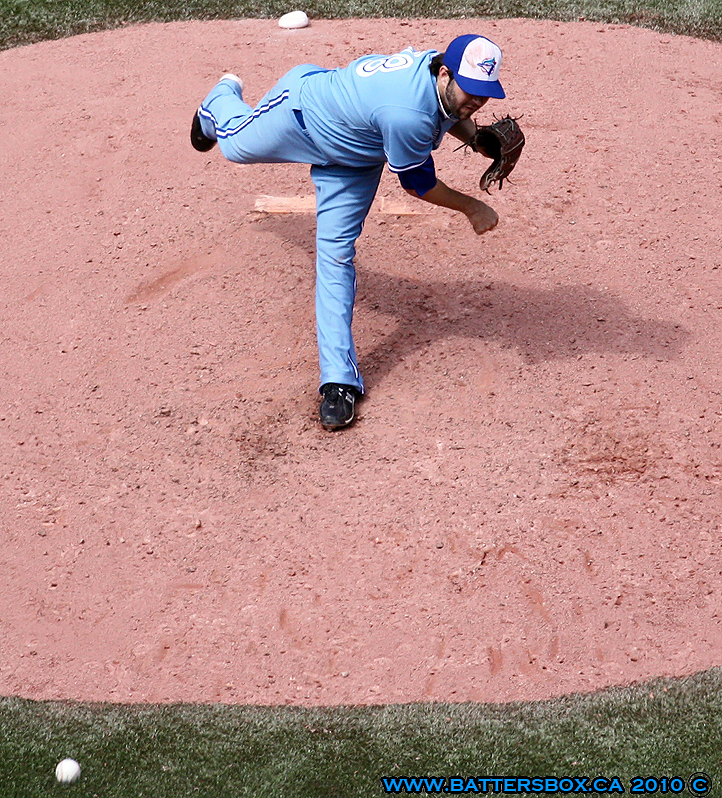 ...and delivers. Marcum gave up a three-run homer to Jose Guillen in the first inning but threw six shutout innings afterwards. Unfortunately, the Jays would lose the game in extra innings.

Marcum shown warming up on JaysVision prior to his May 2nd start versus Oakland.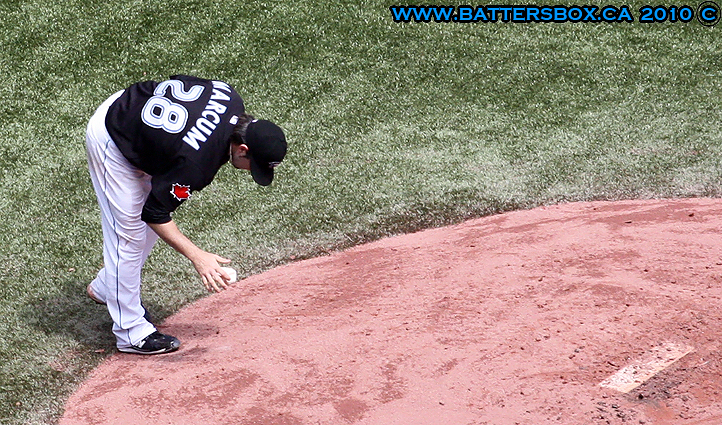 Marcum throws down the rosin bag as he gets set to pitch. He would earn his first win of the season by giving up a single run over 6 1/3 innings to lead Toronto a 9-3 victory over the A's.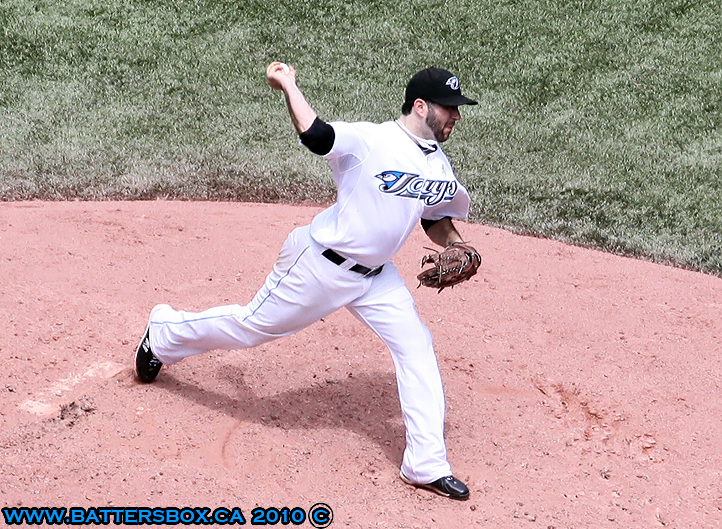 Marcum throws a pitch against the San Francisco Giants on Father's Day. He laboured through five innings but left with a 3-2 lead. Unfortunately, the bullpen could not hold it in an eventual 9-6 loss as the Jays were unable to complete a three game sweep against the soon-to-be World Series Champions.

Marcum "played" the role of David Lee Roth in Van Halen's "Jump" video. Jose Bautista "subs in" for Eddie Van Halen, Adam Lind "pinch hits" for bassist Mike Anthony, and Ricky Romero "relieves" Alex Van Halen on the drums. This video was played between innings of "80's Night" when the Jays played the Orioles July 26th, a game the powder blue-wearing Jays won 9-5.
---
A 2003 third round pick from Missouri State University, Marcum had been a Blue Jay since 2005 when he pitched eight shutout innings in relief during the month of September. His 2006 campaign saw him lose four of seven decisions with an earned run average just over five but he managed to win 34 ball games in 2007, 2008, and 2010 combined after missing all of 2009 with Tommy John elbow surgery. The 29 year-old Kansas City native won a career high 13 games in 2010 and struck out 165 batters in 195 1/3 innings pitched. His career totals as a Blue Jay stand at 37-25 with a 3.85 ERA. All the best in Milwaukee, Shaun Marcum. You will be missed!