Today, we look at the two players who wore #30 for the Toronto Blue Jays in 2010. No matter what a couple of the pictures tell you, they really did wear
Justin Speier's
former digits! Seriously! It's not a lie and I know it's the truth! ;D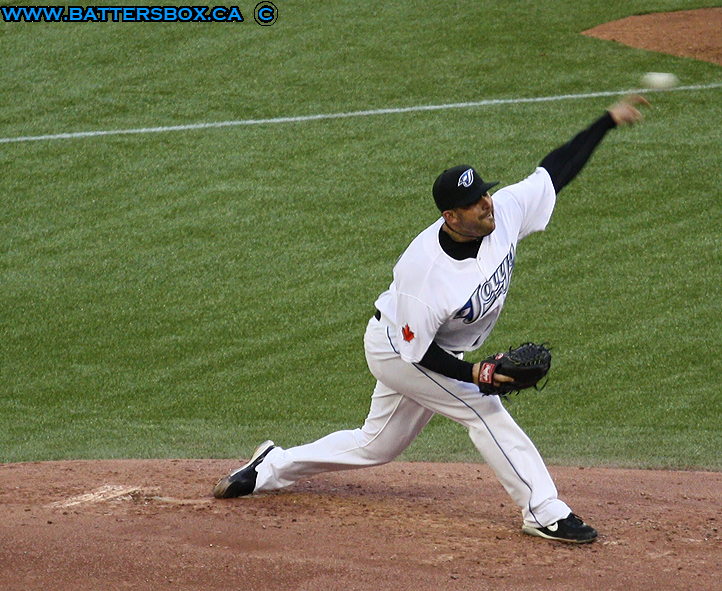 Lefty
Dana Eveland
fires away against the Chicago White Sox at the Dome April 15.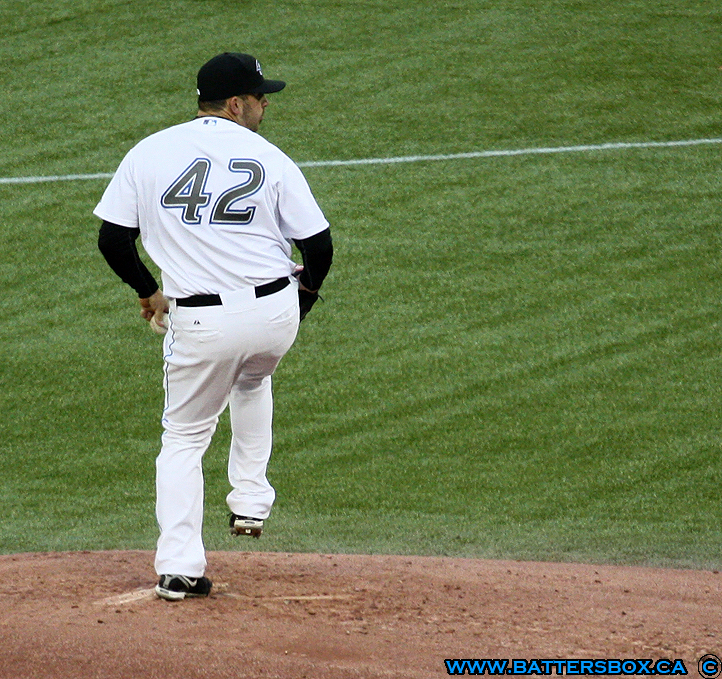 Eveland got the honour of starting on
Jackie Robinson Day
so that's why he was wearing #42 instead of #30.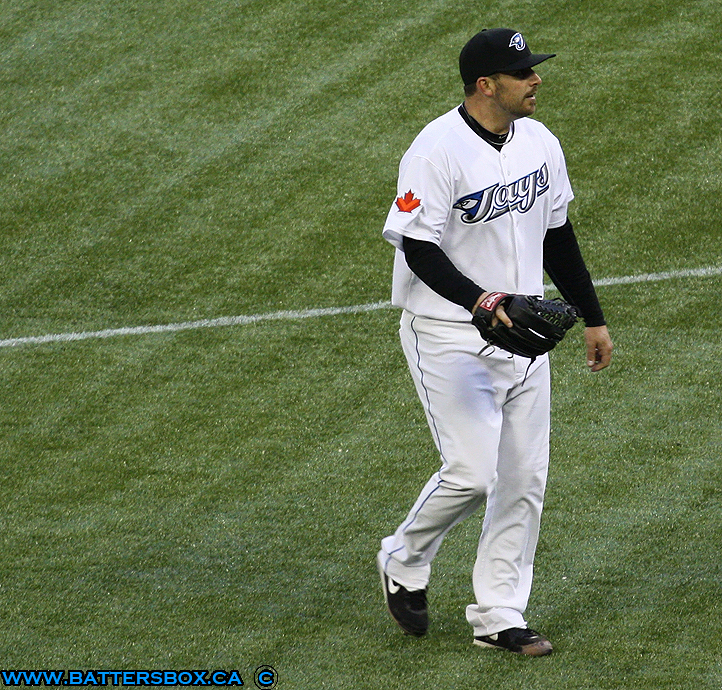 Eveland heads to the dugout after completing an inning of work. He began the season with 11 2/3 shutout innings after pitching seven scoreless frames against the Orioles to win his Toronto debut.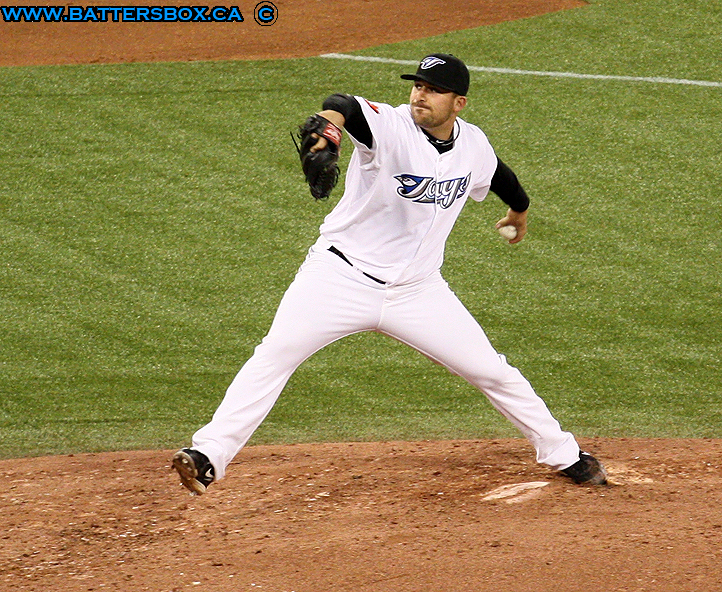 Eveland continues to work away against the Pale Hose. He would last one batter into the seventh before giving way to
Shawn Camp
.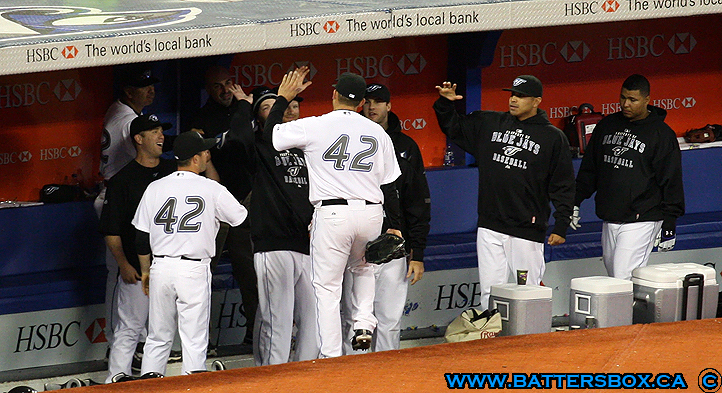 Eveland gets high-fives in the dugout after giving up two runs over six innings by allowing three hits and three walks. He would earn the victory in his Dome debut as the Jays knocked off the White Sox 7-2. The 6-foot-1, 230 pound lefty would earn another victory against the White Sox in Chicago with seven scoreless innings later in the season. However, Eveland would be designated for assignment after posting a 3-4 record and a 6.45 earned run average. He was eventually traded by the Jays to the Pirates June 1 for minor league righty
Ronald Uviedo
. Eveland made just three appearances for Pittsburgh, including one start, and went 0-1 with an 8.38 ERA before he was DFA'd. The 27 year-old Eveland is now property of the Los Angeles Dodgers after signing a minor league deal back in November.
---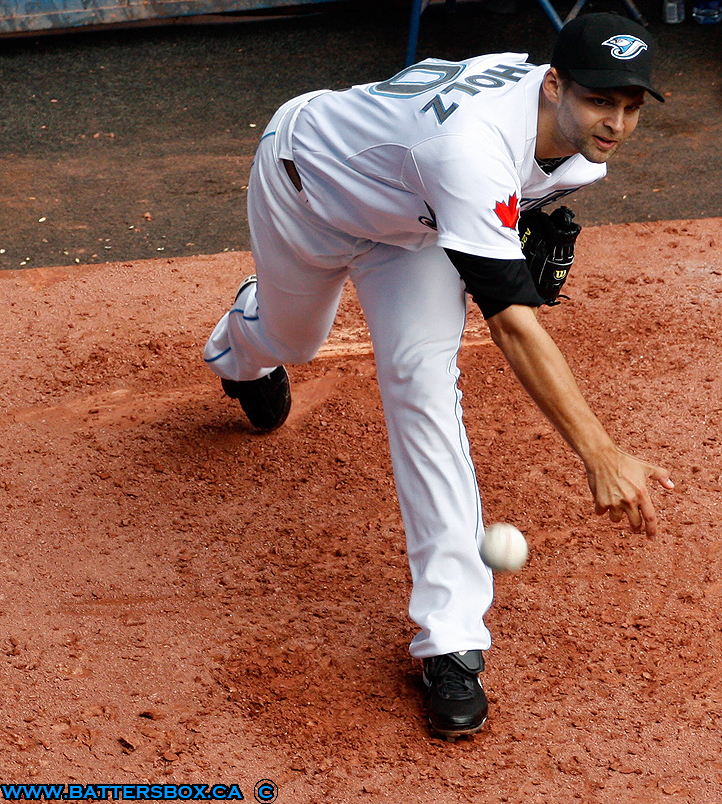 Taylor Buchholz
gets some extra work in the bullpen after the Jays 1-0 victory over the Mariners September 23.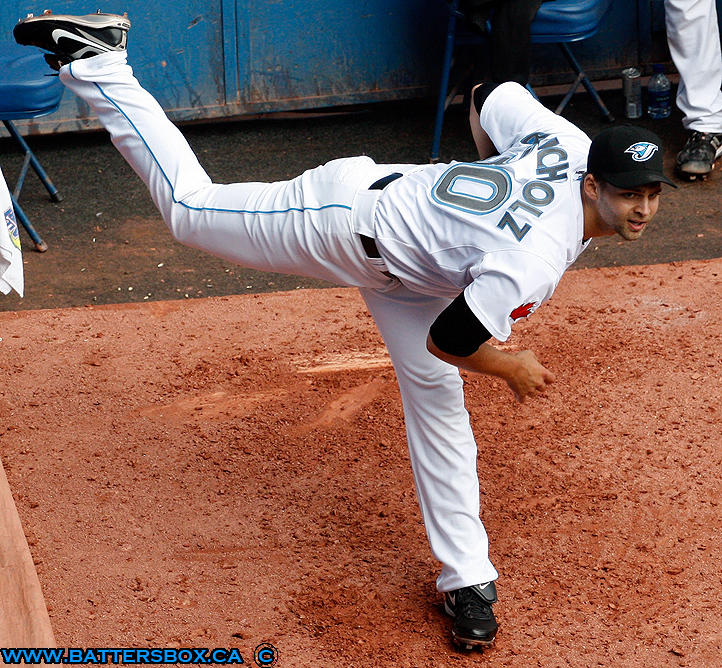 The 29 year-old Buchholz was picked up on waivers by the Blue Jays from the Rockies September 9. He missed the entire 2009 season due to Tommy John surgery but went 1-0 with a 4.50 ERA with Colorado in 2010.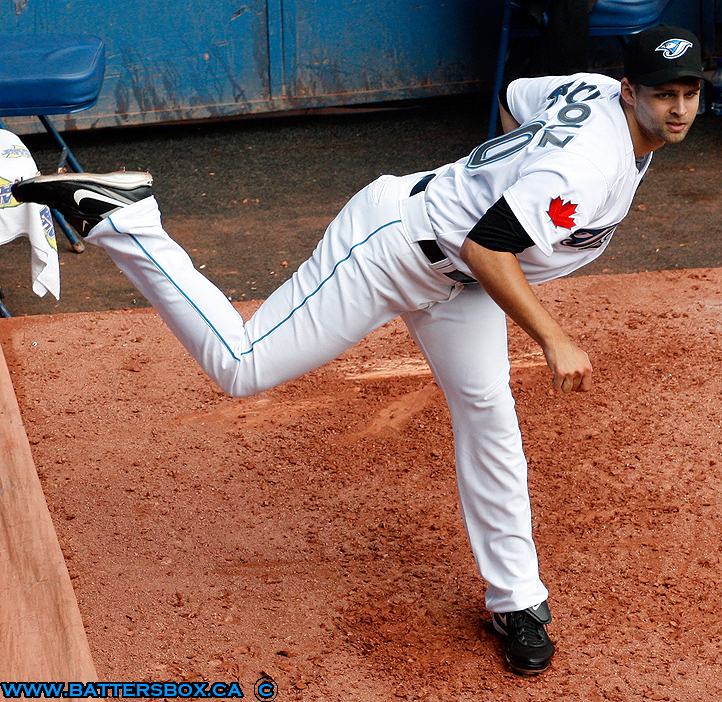 Buchholz began his big league career with the Houston Astros in 2006 before he was dealt to Colorado in a five-player deal.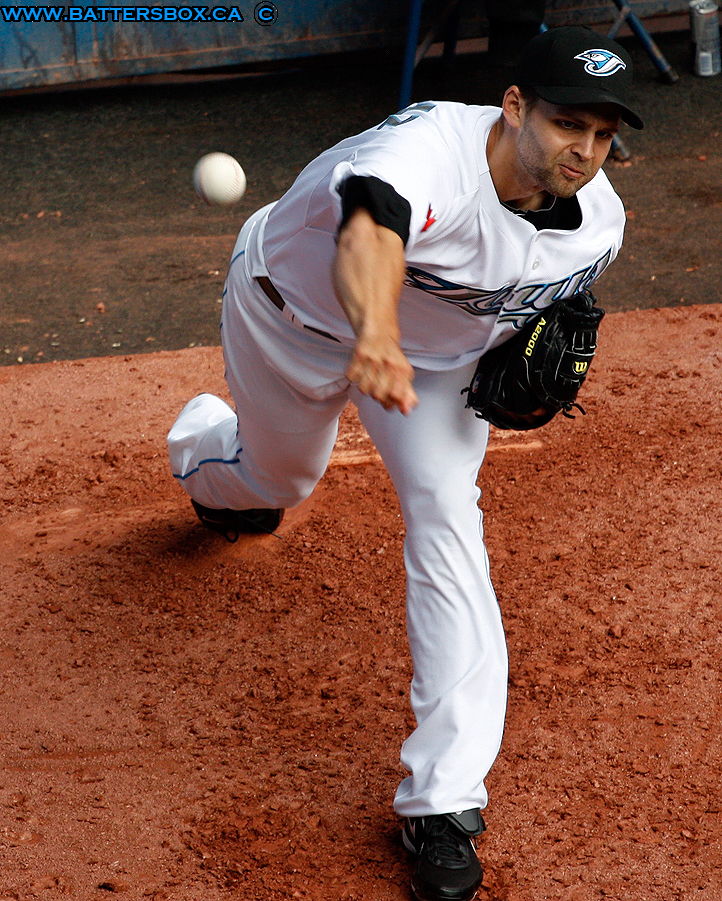 As a member of the Rockies, Buchholz pitched 3 2/3 innings in two appearances against the Jays at the Dome in 2007. He threw two scoreless innings June 24 but that was slightly overshadowed by
Dustin McGowan's
no-hit bid that was foiled in the ninth.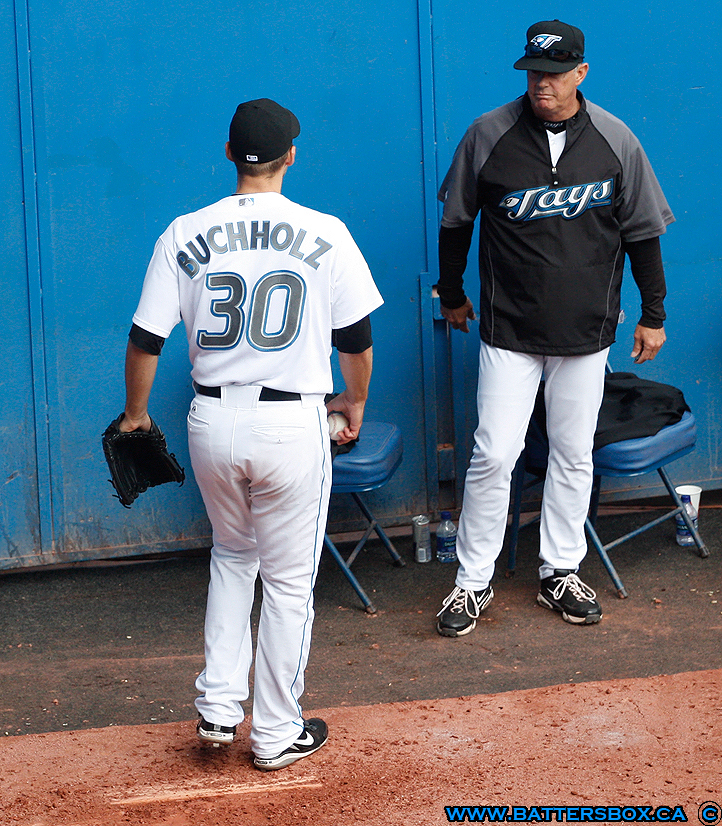 Buchholz with Jays bullpen coach
Rick Langord
. This was as close as he would get to reappearing at the mound in the Dome. His only two appearances in a Jays uniform came September 19 in Boston and September 30 in Minnesota. He worked two perfect innings in total and threw all of 18 pitches, 13 for strikes. No walks, no K's, no muss, no fuss. A distant cousin of Red Sox hurler
Clay Buchholz
, Taylor was picked up on waivers by the Red Sox. He was non-tendered December 2 but signed a one year deal with the New York Mets January 3.