Today's POTD looks at five year Blue Jay Brian Tallet.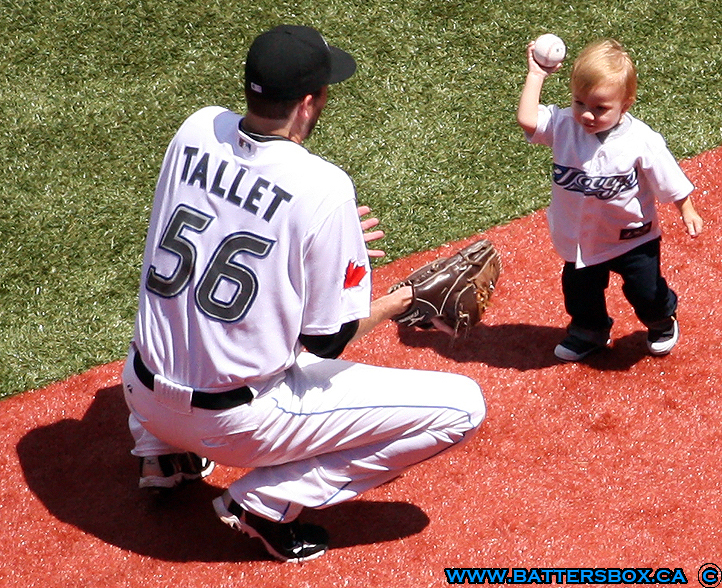 Lefty Brian Tallet plays catch with his kid on Father's Day at the Dome June 20.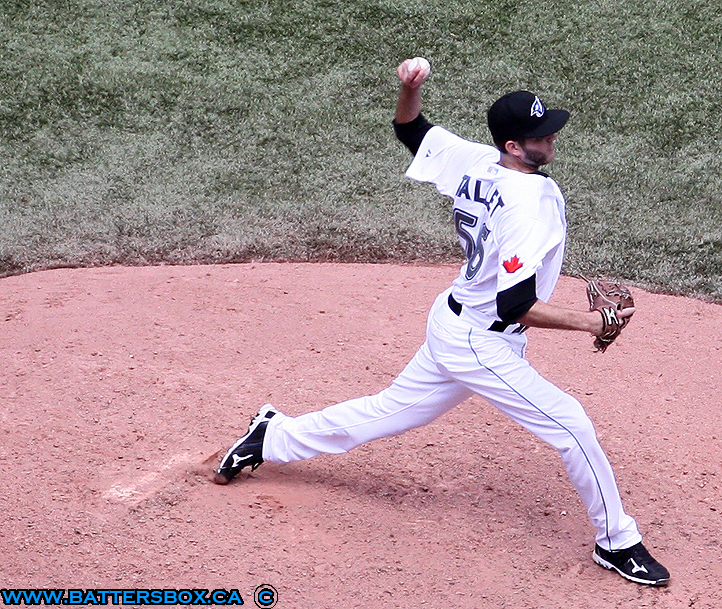 Tallet did not get to enjoy Father's Day off as he pitches against the San Francisco Giants.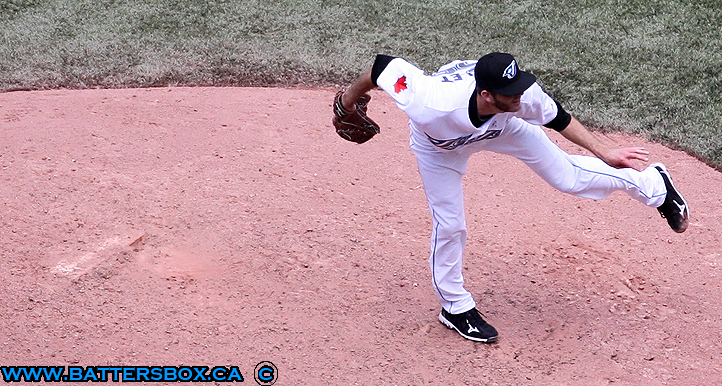 Tallet gets torched by the Giants for five runs in one-third of an inning to take the loss in a 9-6 setback.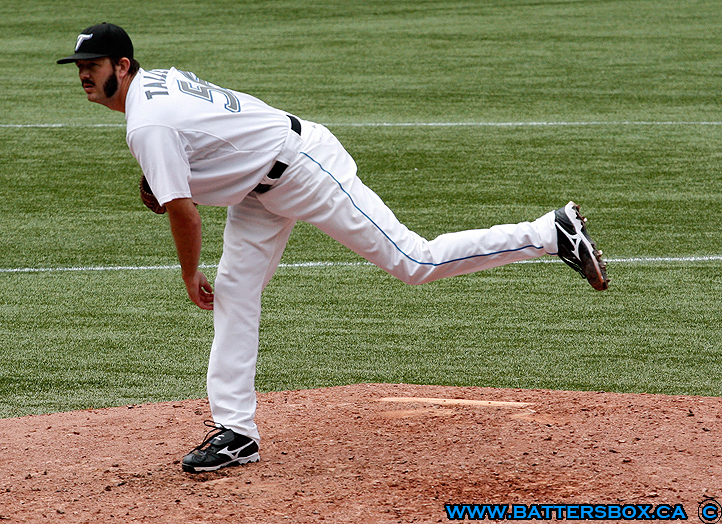 Tallet limits the damage against Tampa Bay and allows just two unearned runs in three innings to earn the win in the 17-11 slugfest at the Dome August 7.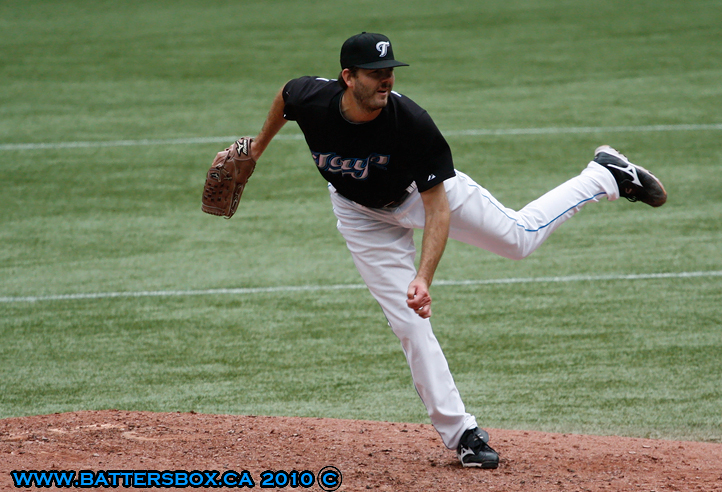 Tallet goes to work against Texas at the Dome September 6. He earned the Jays first win of 2010 allowing four runs (two earned) over 6 2/3 innings to help the Jays beat the Rangers 7-4 in Arlington April 7.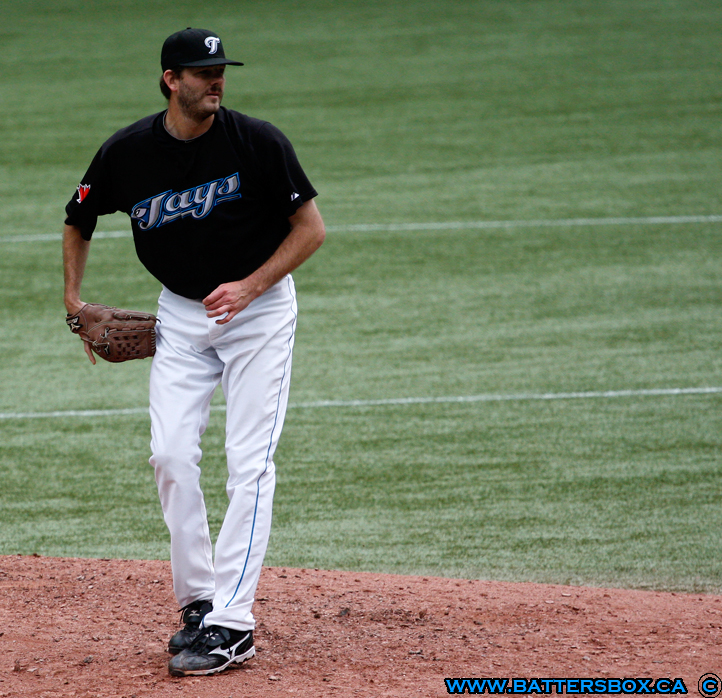 Tallet also received the honour of starting the Jays home opener but wound up with a no-decision in an eventual 8-7 loss to the Chicago White Sox April 12.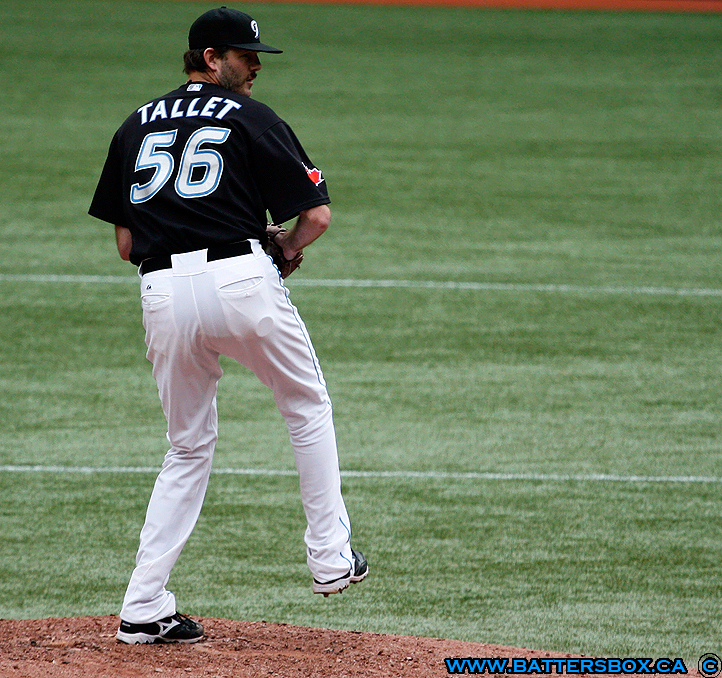 Tallet made one more start in April and took the loss against the Los Angeles Angels at the Dome April 17. He would wind up missing the rest of April and the entire month of May with a left forearm strain.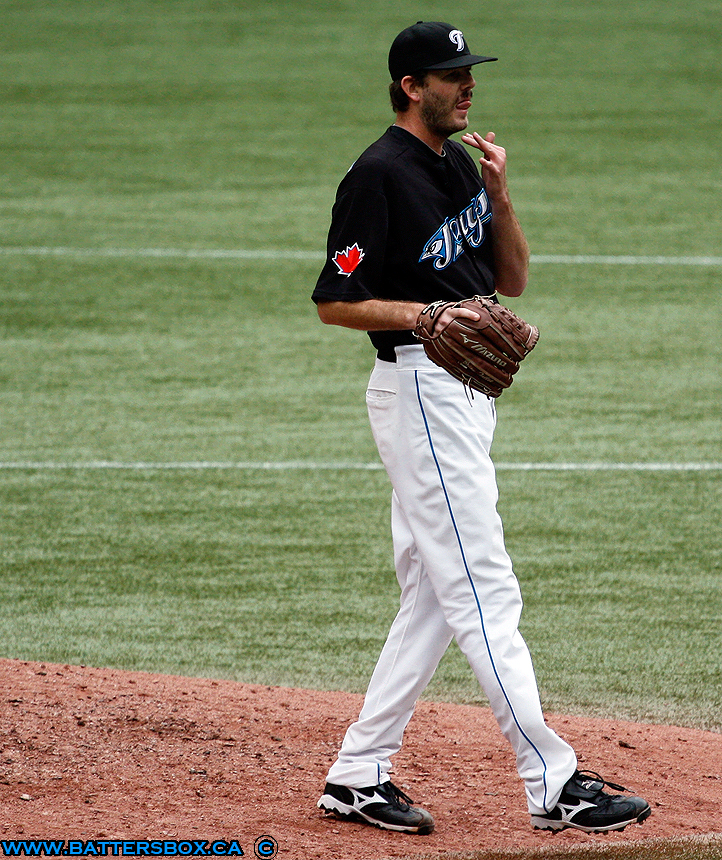 Tallet made just two more starts upon his return in June before going to the bullpen permanently.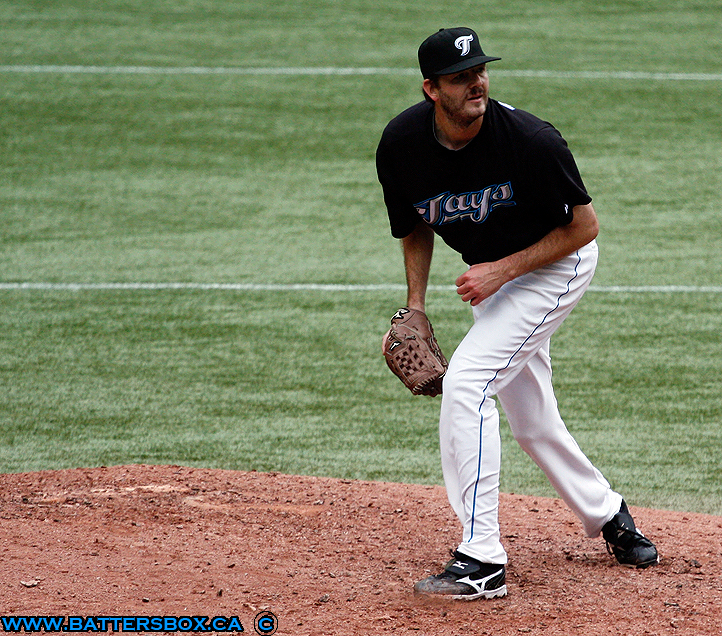 Tallet went 2-6 with a 6.40 earned run average in 34 appearances with Toronto in 2010.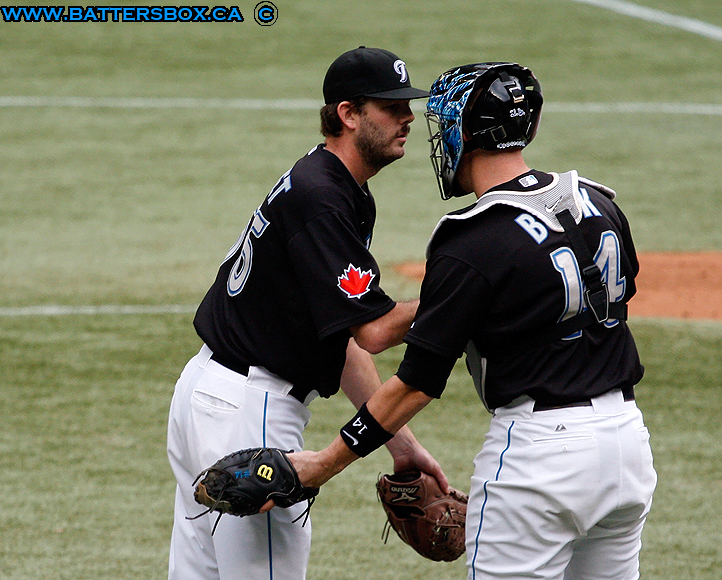 Tallet earned one hold and finished up five games during the season, including this one, as he is congratulated by catcher John Buck after a 7-2 triumph over Texas.
---
Brian Tallet was traded to Toronto by Cleveland in exchange for righty Bubbie Buzachero in January 2006. The 6-foot-7 lefty made his Blue Jay debut April 5 at the Dome against Minnesota and earned his first win three days later during that homestand with 2 2/3 shutout innings against Tampa Bay. Tallet went 3-0 with a 3.81 ERA in 2006 and all but one of his 44 appearances came out of the bullpen. He made an emergency start August 7 after fellow lefty Ted Lilly suffered a stiff neck. Tallet allowed just an unearned run over 2 1/3 innings to hold the fort in an eventual 8-1 victory over the Orioles at the Dome.
The 2007 and 2008 seasons saw Tallet lower his earned run average as he finished with marks of 3.47 and 2.88 respectively while winning three games and losing six over 99 appearances. The 2009 season would see Tallet join the starting rotation after Jesse Litsch had a forearm strain that eventually led to Tommy John surgery. Out of 37 appearances, Tallet made 25 starts and went 7-9 with a 5.32 ERA.
Over his five seasons with Toronto, the 33 year-old lefty from Midwest City, Oklahoma went 15-21 with a 4.71 ERA over 214 appearances. Tallet was drafted a whopping four times by the Florida Marlins, New York Yankees and Pittsburgh Pirates in 1996, 1997 and 1999 respectively before he being taken by Cleveland in the second round of the 2000 draft. His made his big league debut with the Indians in 2002 and made another cameo in 2003 but was sidelined by Tommy John surgery. He didn't get another cup of coffee in the bigs until 2005.
Tallet, who has been called "Wolverine" and "Burton Cummings" in these parts, will be with the St. Louis Cardinals in 2011 after signing a one year deal worth $750,000. He hopes to face his former team when the Jays visit Busch Stadium June 24-26. Tallet like it is, Brian! Except for those aforementioned dates! ;D