The Cincinnati Reds won 91 games to capture the Central flag in 2010, besting the St. Louis Cardinals by five games.  A big reason the Reds won was Toronto native Joey Votto, who captured the National League's Most Valuable Player award.   The Redlegs and Cards were the only two clubs to finish above .500 as the Milwaukee Brewers, Houston Astros and Chicago Cubs finished with 77, 76 and 75 wins respectively.  The Pittsburgh Pirates made it 18 straight years without a winning season as they only avoided being the second place team on the scoreboard 57 times.  As a point of reference, the 1979 Blue Jays were four games worse so that might give you an indication of how bad things were in Steeltown in 2010.  Let's see what baseball's six pack has in store for 2011.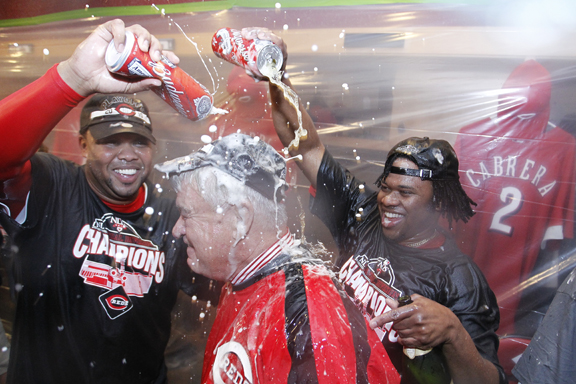 The Cincinnati Reds crack open some cold ones to celebrate their Central Division Championship of a year ago.
Chicago Cubs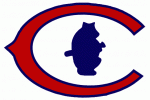 Which version of Randy Wells will show up in 2011?
If you recall from last year's preview, we asked whether the former Jay could avoid the sophomore jinx in 2010 after a solid rookie season in 2009.  As it turned out, Wells did fall prey to the big S.J. as his wins total fell from 12 to 8 while his earned run average climbed from 3.05 to 4.26.  The 28 year-old righty now finds himself without a guaranteed spot in the starting rotation.  He is battling Andrew Cashner, Carlos Silva, Casey Coleman, James Russell and Braden Looper for a berth among the starting five.  However, Wells has gotten off to a decent start this spring as he has adopted a new attitude in camp.
"I have a lot to prove.  I don't think you can ever do enough. If you're on that plane to Chicago, you still haven't done enough."
Will everyone love this former Ray on the mound? (Or the one at the plate?) 
The biggest move for the Cubbies over the off-season was the acquisition of Matt Garza in an eight-player deal from Tampa Bay.  The 27 year-old won a career high 15 games with the Rays last season with a 3.91 ERA.  Save for his rookie season with Minnesota, Garza has managed to keep his ERA below four over his five year career.  With a move to the National League, Garza could post even better numbers as he will join Ryan Dempster and Carlos Zambrano at the front of the rotation.  The 2008 ALCS MVP is not worried about the pressure that comes with pitching at Wrigley. 
"I've gone into the most hated stadiums in all of baseball. If fans get on me after one or two outings, it's not that important. I've got 33 starts I have to make this year. I'm pretty sure one or two or three won't be up to their liking. I'll go in and do my job.  You can't worry about anything else -- all I can worry about is trying to get 27 outs and trying to get them as fast as possible."
Meantime, the Cubs hope to see through a good performance by ex-Ray Carlos Pena, who replaces the departed Derrek Lee at first base.  The 32 year-old Pena hit 28 home runs last year but his average fell below the Mendoza Line at .196.  That marked the fourth straight year his batting average has gone down since his monster 2007 season when he hit .282 with 46 homers.  Cubs manager Mike Quade, the first manager in Ottawa Lynx history, hopes to bat Pena fifth in the lineup provided he can make more contact.  Pena believes the Cubs will end their World Series drought. 
''I know how possible it is because what people thought was impossible in the American League East happened. Twice.  And looking at what we have going on here in Chicago, I can't help but in the back of my mind to kind of have a smirk on my face walking around, because I know how possible it is.''
Cincinnati Reds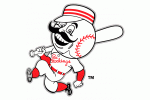 Will 2011 be a breakout year forJay Bruce?
The Reds sure hope so after they gave Bruce an almighty six-year, $51 million dollar contract that will eat up his first two years of free agency.  The 23 year-old, who was Cincinnati's first round pick in 2005, set career highs with a .281 batting average, 25 homers and 70 RBI in 2010.  Reds manager Dusty Baker believes opposing pitchers will have their hands full when Bruce learns to cut down on his strikeouts.
"They weren't getting him out, they were tricking him. Soon, they won't be able to trick him anymore."
Who will hit lead off for the Redlegs this season?
Baker says center fielder Drew Stubbs is the clubhouse leader right now but Bruce, second baseman Brandon Phillips, outfield prospect Dave Sappelt and former Jay Fred Lewis have all taken turns batting first this spring.  Lewis, signed to a one-year deal worth $900,000, has had trouble finding his groove at the plate.  He says he is working on elbow placement and using the lower half of his body during his at-bats.
"I've figured out that I'm frustrated with what I'm doing. I keep telling myself to go back to square one and do what I was doing before I got here. You can do a lot of stuff in the cages, but it only matters what you do on the field."  
 Houston Astros
Will Brett Wallace make the Jays, Cardinals and A's regret giving up on him?
If his recent spring training performance is any indication, they might.  Wallace had a four hit, seven RBI game against the Orioles that included a grand slam against former Jays closer Kevin Gregg.  However, his rookie season with the Astros was hardly a rousing success.  Hitting .301 with 18 homers at the Jays Triple-A affiliate in Las Vegas, Wallace was traded to the Astros for center field prospect Anthony Gose.  The 24 year-old made his major league debut July 31 but hit just .208 with two homers and 10 RBI.  Even though he's been well-travelled so far in his young career, Wallace has taken it in stride.
"My goal, every time I got traded, was just to get to the new organization and work hard and control things I can. And that's all I can do -- work hard and be prepared."
Can former Jays hitting coach Mike Barnett help the Astros offence?
The Astros need help after barely clearing the century mark in home runs with just 108 in 2010.  Barnett, who was Toronto's hitting coach from 2002-2005, has been preaching the importance of situational hitting and wants the hitters to incorporate it during batting practice.  Barnett says he would like to see the hitters cash in runners at third with less than two out at least 65 percent of the time.
"Now the runner on third less than two outs with the infield in, everybody thinks sac fly.  We want guys to have the mindset of forcing the ball up, out over the plate and thinking about driving the ball just to the opposite side of straightaway center. And driving it on a line.   If they happen to be a little bit early on the ball, then generally that's when you get the sac fly. But guys will make the mistake of trying to hit the sacrifice fly, trying to lift the ball, and they will pop the ball straight up on the infield. So it's a little reminder day in and day out, and the more you do it, it shows to them it's important to us and then it becomes important to them."
 Milwaukee Brewers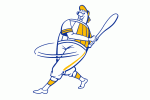 Can Shaun Marcum be this year's Roy Halladay?
The former Jays righty made a successful comeback from Tommy John surgery as he won a career high 13 games to go along with a 3.64 ERA in 2010.  With a potent Milwaukee offence led by Ryan Braun and Prince Fielder, Marcum could shatter his career high in victories and take a significant chunk out of his ERA as he joins the front of a Brewers rotation that includes Opening Day starter Yovani Gallardo and 2009 AL Cy Young Award winner Zack Greinke, who is out with cracked ribs.  Marcum says he likes being under the radar, in terms of the spotlight and his less than imposing fastball.
"Radar guns usually don't register when I throw anyway.  For me, it's just like those guys [Radke and Maddux]. I'm a location pitcher. I rely on keeping my pitches down in the zone. The days I don't are the days I put my team in a hole...(Kevin Millar) told me one time that the reason I'm successful is I throw below hitting speed. I always use that to my advantage."
Can Canadian John Axford hack it as closer again?
The Simcoe, Ontario native replaced the struggling 600 save man Trevor Hoffman as the Brew Crew's stopper and nailed down 24 saves in 27 opportunities while going 8-2 with a 2.48 ERA.  He struck out 76 batters in 58 innings and limited hitters to a .204 average.  Milwaukee hopes the soon to be 28 year-old can continue to be the second coming of Rollie Fingers in terms of performance.  However, Axford was lit up by the Indians this week and has had a rough spring overall.  He says the problem has nothing to do with mechanics.
"Everything feels great, my approach has been the same.  I just need to get back in the groove a little better. [On Tuesday], I was in my head a little bit too much. I have to get back in the same process I was in all of last year...It's a matter of getting my mind-set. When I'm getting prepared before going in and when I'm out there, there's supposed to be a different intensity, and I don't think I've brought it completely to where it needs to be."
Pittsburgh Pirates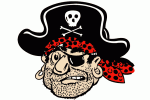 Can Lyle Overbay have a bounce back season in Steeltown?
The former Jays first baseman hit 20 homers and 37 doubles but only managed a .243 batting average in his final season in Toronto.  The Bucs are hoping the 34 year-old Overbay will find the gaps at PNC Park to his liking and will come close to his league leading 53 doubles in 2004 with the Brewers or even his 46 two-baggers with the Jays in 2006.  If nothing else, Overbay brings a solid glove that should save some throwing errors from Pedro Alvarez at third. Overbay says consistency and contact are his goals at the plate in 2011.
"I don't want to go out there and be too aggressive. But on the same token, when you get two strikes, you're not going to be as successful. Being a little more ready to hit earlier in the count could be a good thing...it's my upper half staying tall. Now, I'm not feeling like I have to cheat, and I don't have to foul those pitches off. It's a work in progress."
Who will be the Pirates Opening Day starter?
New manager Clint Hurdle has not named one as of yet and he may wind up picking a name out of a hat.  According to the depth chart at pirates.com, James McDonald is listed as the number one starter.  Picked up from the Dodgers in a trade for current Jay Octavio Dotel, the 26 year-old righty posted a solid 3.52 ERA with the Jolly Rogers while winning four of nine decisions.  He also struck out 61 batters over 64 innings.  However, McDonald has a sore left side and has been given some time off in the hopes he will be okay when the regular season begins.  If McDonald's not ready to go, lefty Paul Maholm may get the ball on Opening Day.  He won just nine of 24 decisions with an ERA over five.  Kevin Correia is another possibility after reaching double digits in the win column with the Giants and Padres the last two years.  Arbitration winner Ross Ohlendorf, he of the 1-11 record, Charlie Morton, former Marlin Scott Olsen and former Jay Brian Burres are other candidates for the rotation.  Jameson Taillon and Stetson Allie, the Pirates top two picks in last year's draft, cannot come to Pittsburgh soon enough.  The Pirates may even take UCLA righty Gerrit Cole with the number one pick in this year's draft. 
St. Louis Cardinals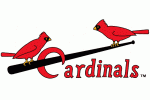 How many former Blue Jays will be pitching for the Redbirds this season?
Chris Carpenter has returned to the hill after missing the first part of Spring Training with a hamstring pull.  Lefty Trever Miller is entering his third season in the Cardinals bullpen and will be joined by fellow southpaw Brian Tallet, who had a season to forget in 2010.  Another former Jay hoping to get into the bullpen mix is author Miguel Batista, who was 1-2 with a 3.70 ERA with Washington last season.  Batista could fill in Kyle McLellan, who is making the transition from reliever to starter.
How will the Cardinals make up for the loss of Adam Wainwright?
A return to form by the Cards other Kyle,  Kyle Lohse, would be a step in the right direction.  The 32 year-old Lohse feels he can regain his form of 2008 when he was a 15 game winner.  However, he has won just 10 games the last two seasons after being plagued by a forearm injury.
"I feel like I'm capable of doing what I did in '08, and that's to a certain point what I've been doing so far this spring. I'm just concentrating on throwing sinkers down and working off that."
---
Thanks for reading and Happy St. Patrick's Day!  Who do you think will have the luck of the Irish in the NL Central this season?