I was in Lansing May 9 to catch the finale of a homestand against Lake County, the Cleveland Indians affiliate in the Midwest League. Here is the first batch of photos and random observations of some of the Lugnuts who played that night.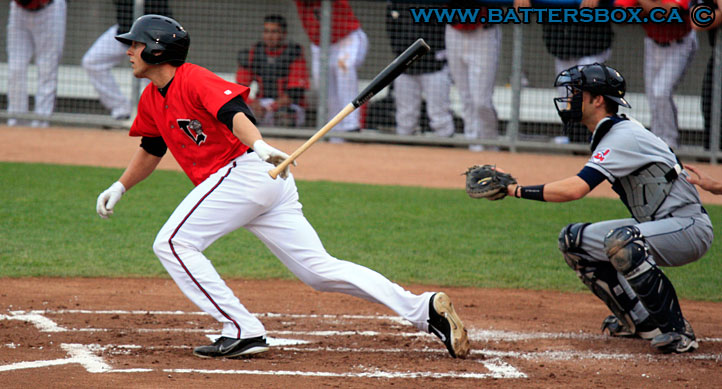 Jake Marisnick
grounds out to second during first inning action. However, it was evident from that groundout alone that he can run a little.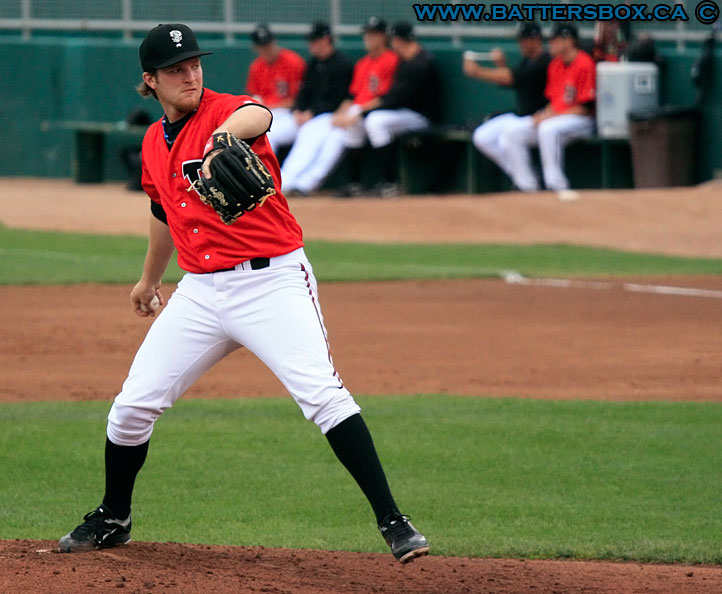 Daniel Webb
got the start and was roughed up for seven runs over 5 2/3 innings. Five of the runs were earned on 10 hits (including a home run), a walk and a hit by pitch. Webb threw a wild pitch but struck out five, got six ground ball outs and picked off a runner. His velocity was about 88-89 MPH on his fastball and touched 92-93 at times. His secondary pitches were in the low 80s.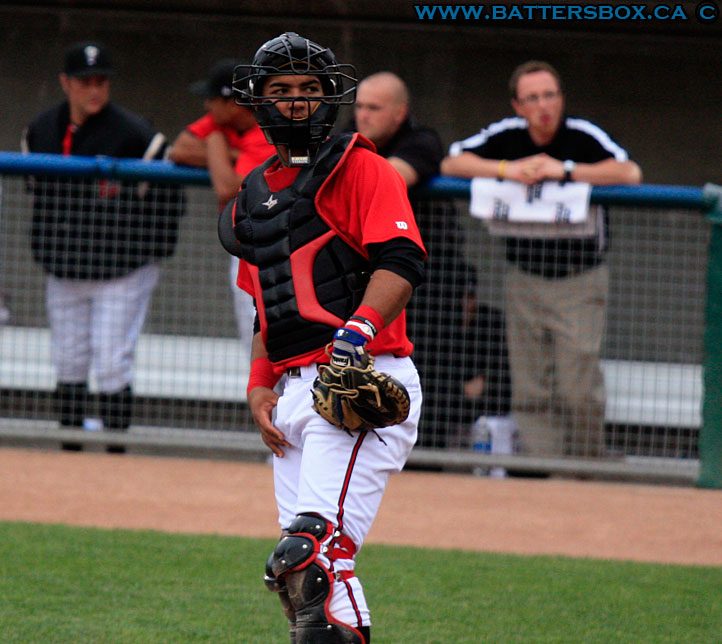 Carlos Perez
looks like he giving the death stare to someone. He was 0-for-1 in trying to throw out base stealers and allowed a passed ball that resulted in the seventh Lake County run.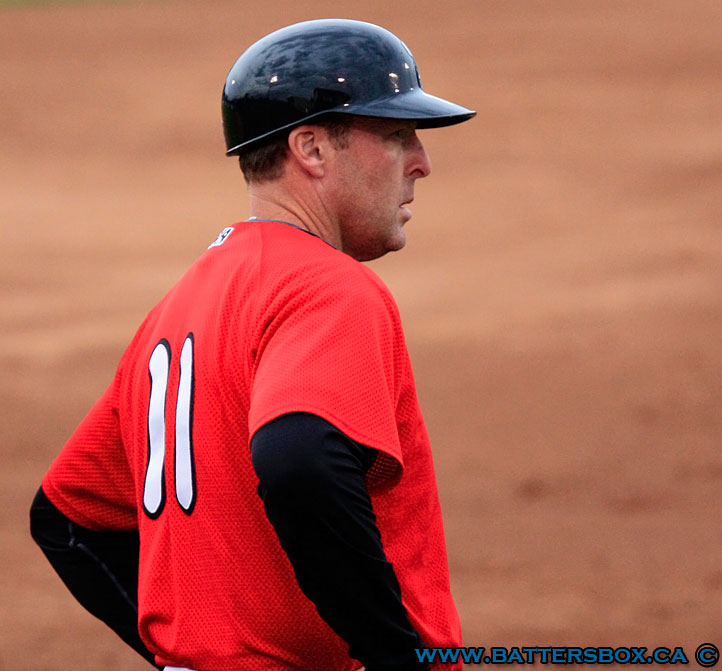 Lansing manager and former big league catcher
Mike Redmond
mans the third base coaches box.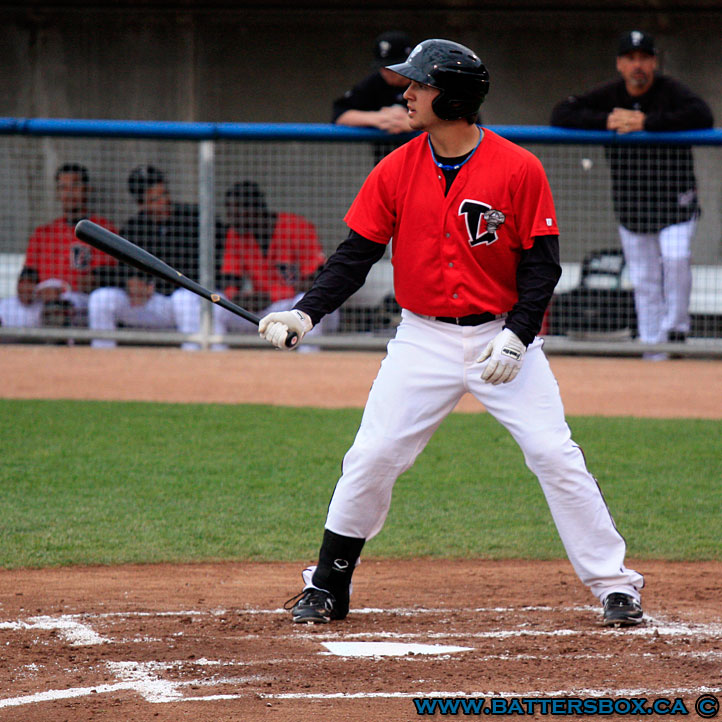 K.C. Hobson
leads off for the Lugnuts in the second inning. He grounded out to second.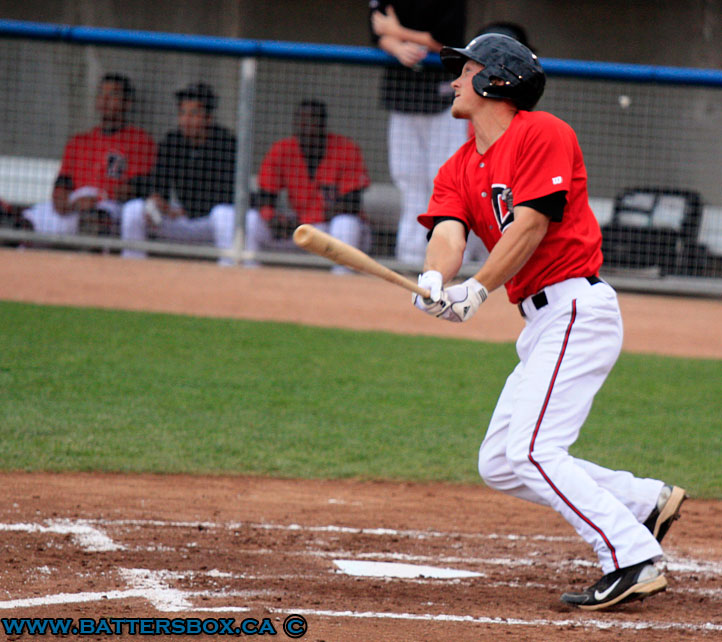 Toronto native
Marcus Knecht
(s) for a solo shot onto the berm in left field to put Lansing on the board. He would do a fine job representing the flag on this night.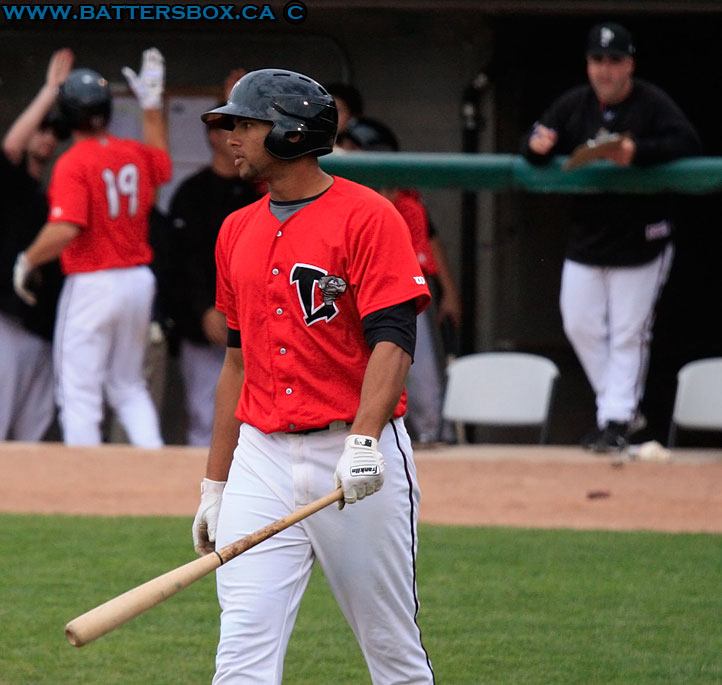 Michael Crouse
prepares to step up the plate while Knecht receives congratulations in the Lugnuts dugout. Crouse would pop up to second.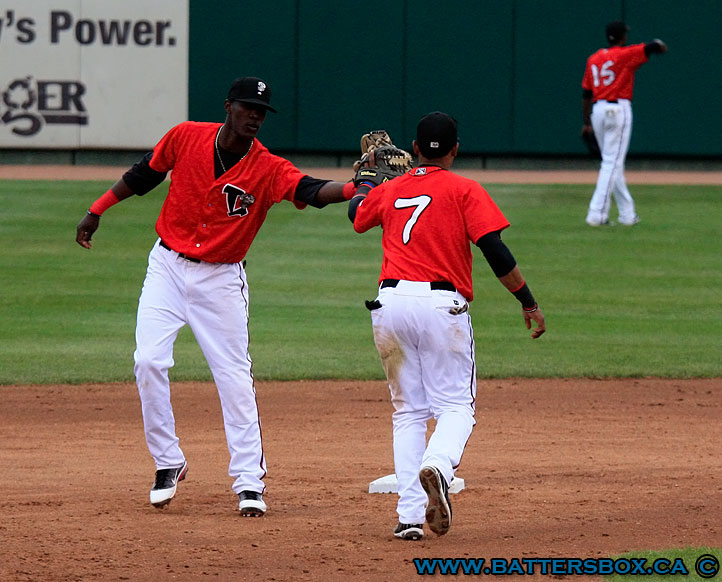 Gustavo Pierre
(left) and
Oliver Dominguez
high-five each other with their gloves after completing a 4-6-3 double play in the third inning. However, Dominguez and Pierre would wind up making fielding errors in this one.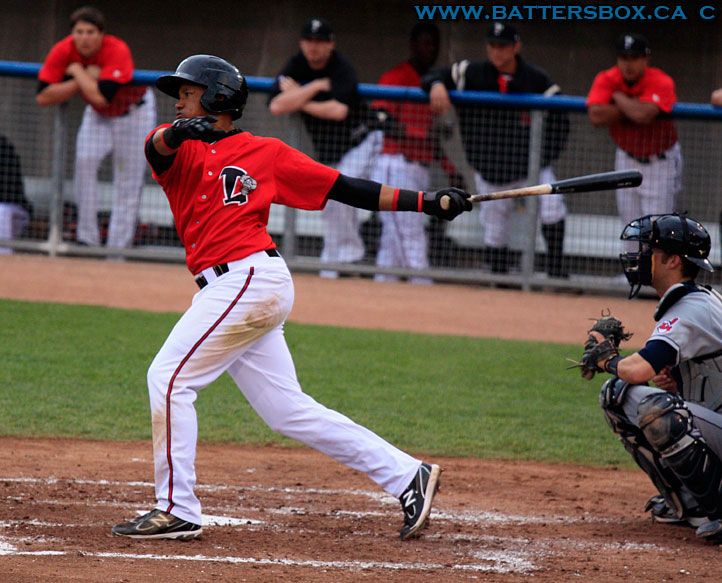 Oliver Dominguez
swings and misses in the third inning. He was rung up on a called strike three as Lake County pitcher
Mike Rayl
went on to strike out the side. Dominguez had one walk in four plate appearances.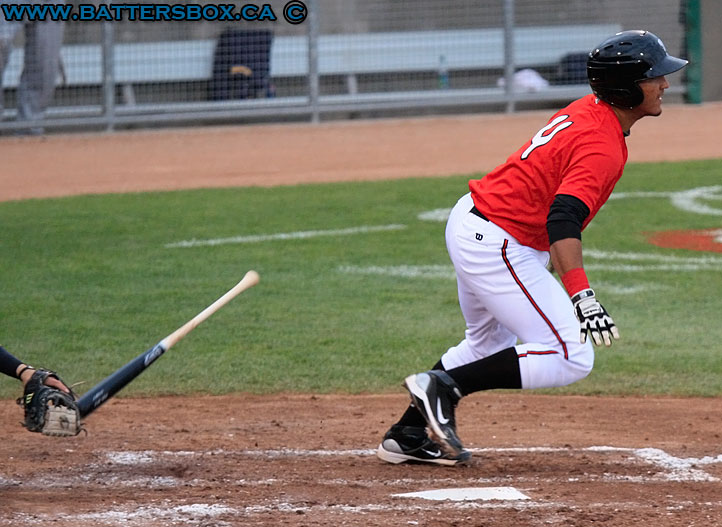 Carlos Perez
hits the ball hard but lines out to second base. He singled in his next at-bat and wound up 1-for-5 on the night.
For part two,
click here
.