With the Pirates in town for the first time since 2003, here are some shots of the Bucs from May 2010 with a dash of Cub and a pinch of former Blue Jay in the
POTD
recipe.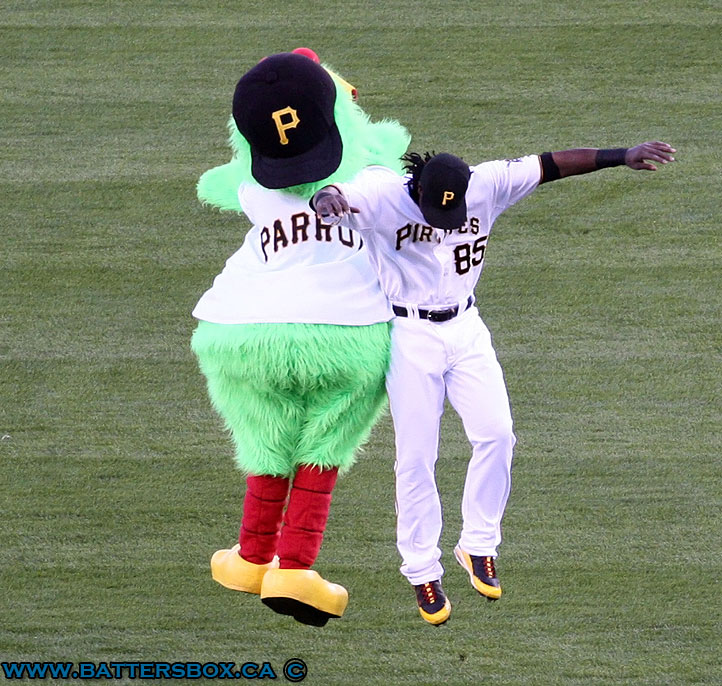 Lastings Milledge
(not on the left) and the
Pirate Parrot
(opposite of right) bump together in mid-air. Milledge is now in the Chicago White Sox organization.
Pirates lefty and former Jay
Brian Burres
has a word with pitching coach
Joe Kerrigan
prior to his May 6 start against the Chicago Cubs.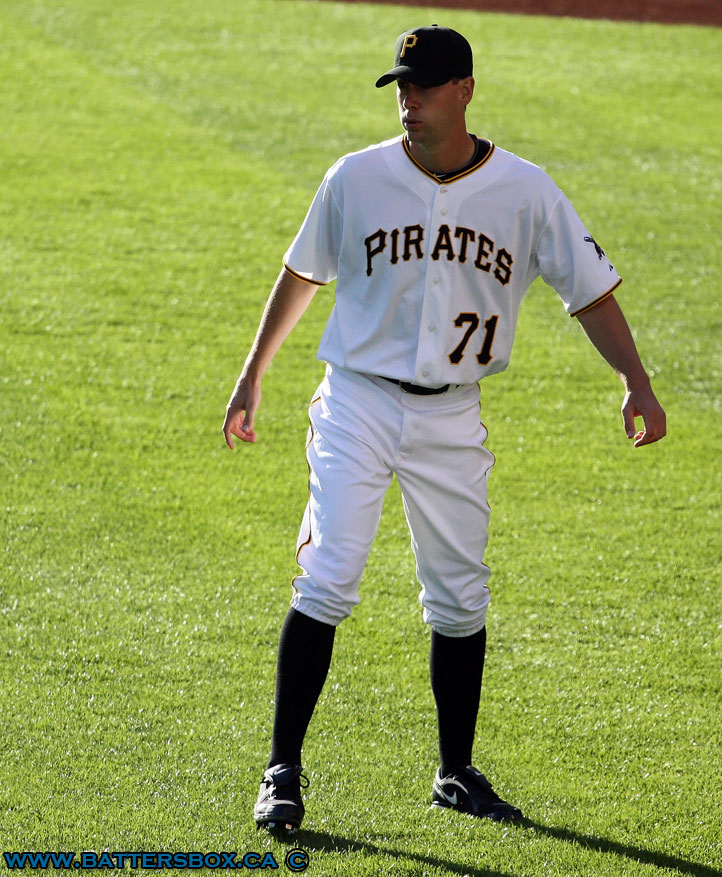 Burres continues to get loose in the outfield.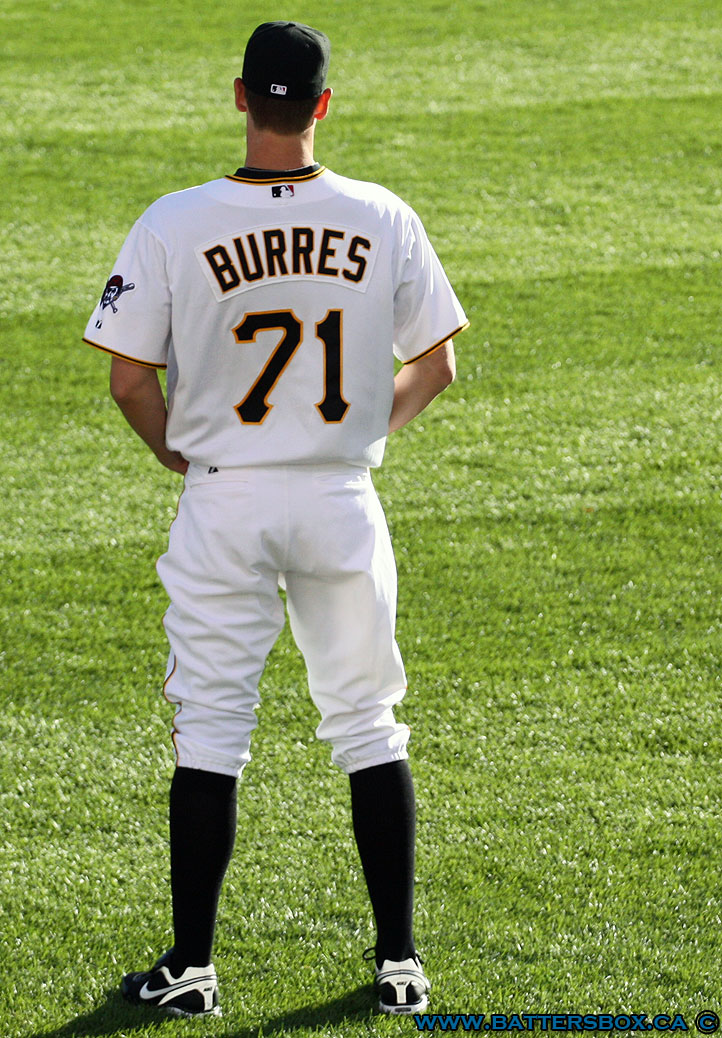 Burres only pitched twice for Toronto in 2009 and went 0-2 in his starts with a 14.21 earned run average.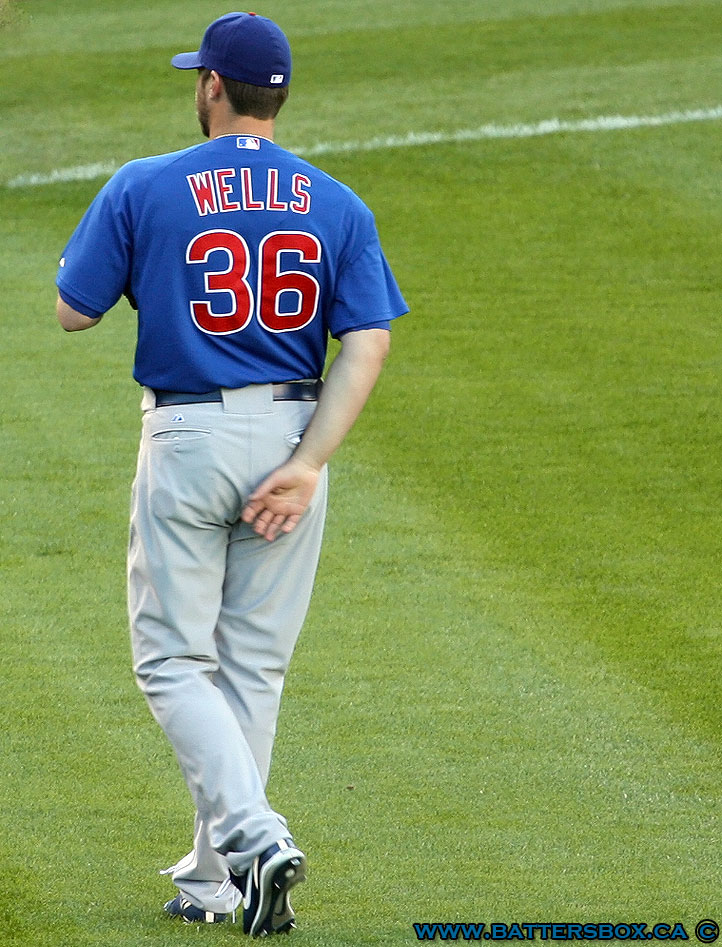 Another former Jay,
Randy Wells
, opposed Burres on the hill.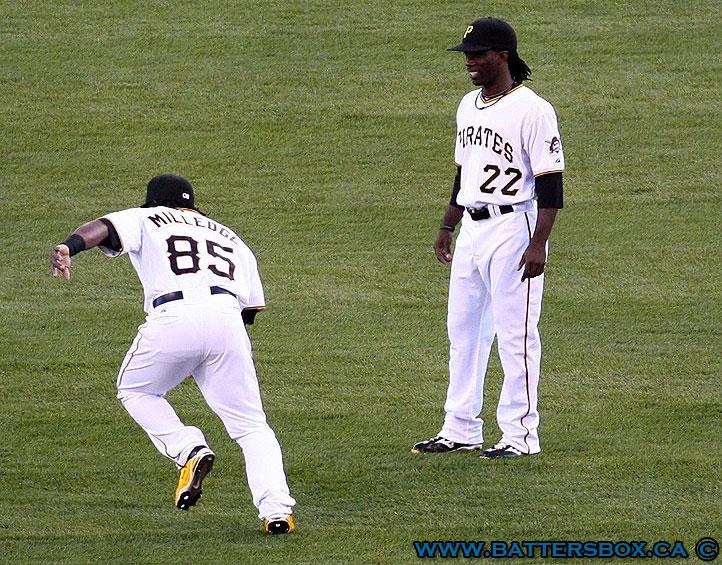 Lastings Milledge
begins his sprint in the outfield with
Andrew McCutchen
(right) looking on. Both players had big nights with the stick as McCutcheon was 2-for-2 with a sacrifice bunt and scored a run while Milledge had two doubles in three official at-bats and drove in four runs.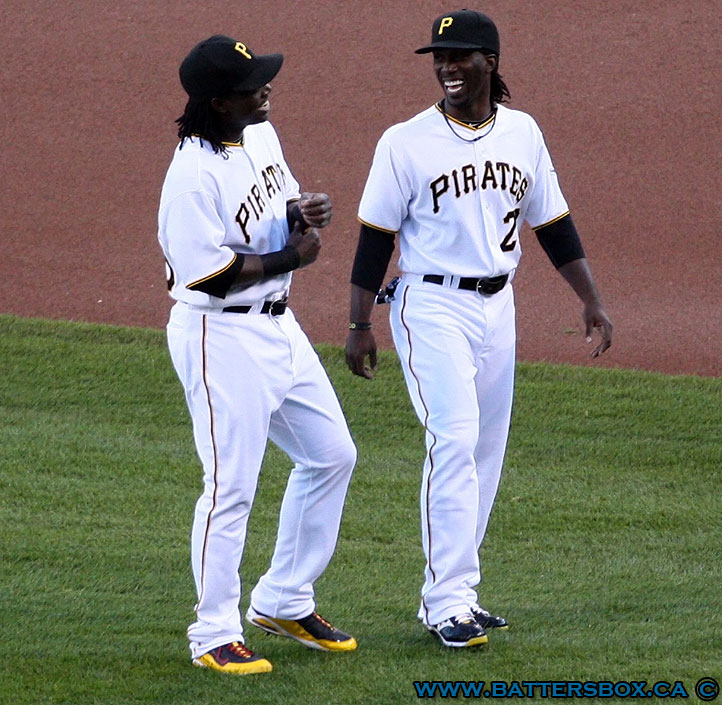 Milledge shares a laugh with McCutchen. Milledge also had a funny moment during the game. He thought he had a three run homer when the fireworks were set off prematurely to celebrate a Bucco homer. However, his line drive went off the wall in left and he was easily tagged out between second and third base. Oops!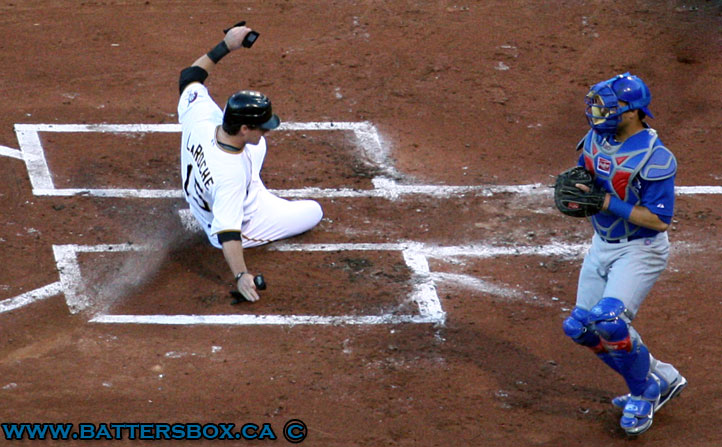 Andy LaRoche
slides home safely in front of Cubs catcher
Geovany Soto
. LaRoche put up an interesting line in the boxscore. He was 0-for-2 but scored three runs by drawing three walks. LaRoche began this season with Oakland but was designated for assignment earlier this month. As for Soto, he was one of the few Cubs to show up with the stick. He had two doubles in three official ABs and drew a walk.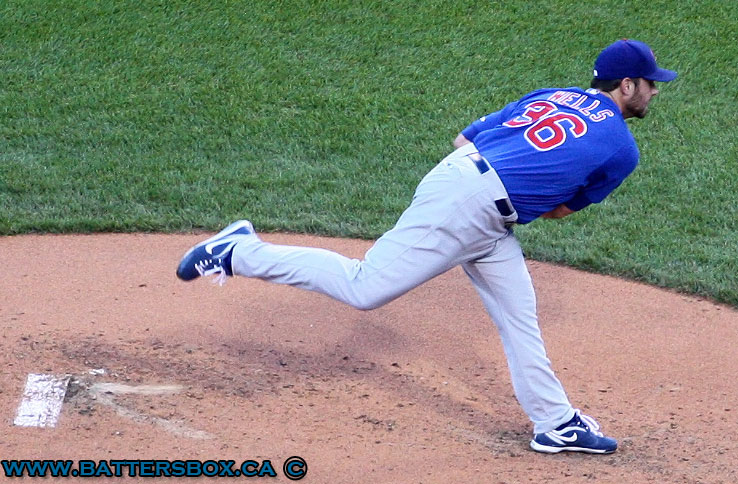 This game ended anything but well for
Randy Wells
, who pitched one scoreless inning with the Jays in 2009. He was torched for seven runs (six earned) over two innings as he yielded five hits and three walks while only striking out one.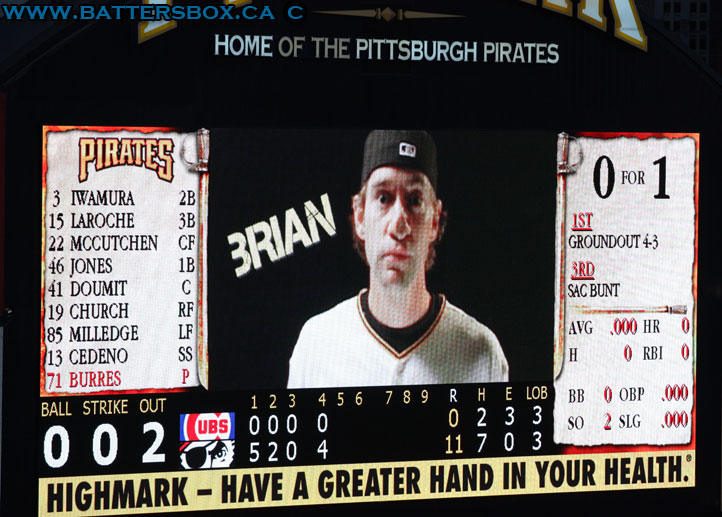 Brian Burres
had fun on the scoreboard at PNC Park and on the mound. He went seven shutout innings and allowed just three hits and three walks while racking up four Ks in an eventual 11-1 victory over the Cubs. Burres, who once pitched for the Ottawa Lynx, remains in the Pirates organization at AAA Indianapolis.