In the final installment of our minor league POTD for this week we will look at some hitters who have been playing well.
Chris Hawkins is a left handed, solidly built, outfielder from Georgia. Hawkins was a third round selection by the Jays in last years draft, he originally played third base before switching to the outfield.
Hawkins hit over 300 in both June and July and put up a 900+ OPS in July when 14 of his 34 hits went for extra bases. Hawkins has speed, he already has six triples this season, and is 11-2 in base stealing. Based on his body size you would expect Hawkins to develop more power as he matures.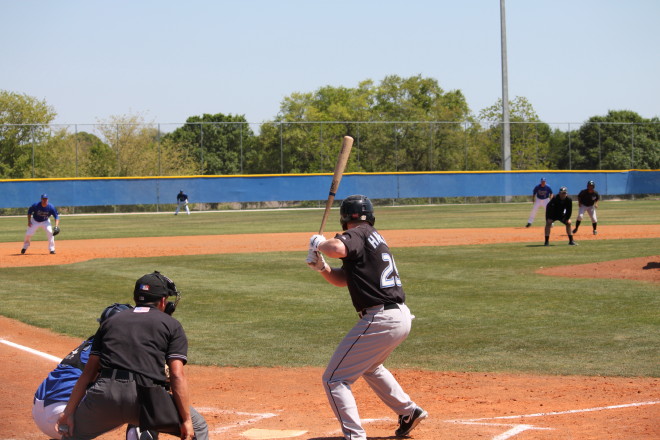 Hawkins will turn 20 in a weeks time, the 17th.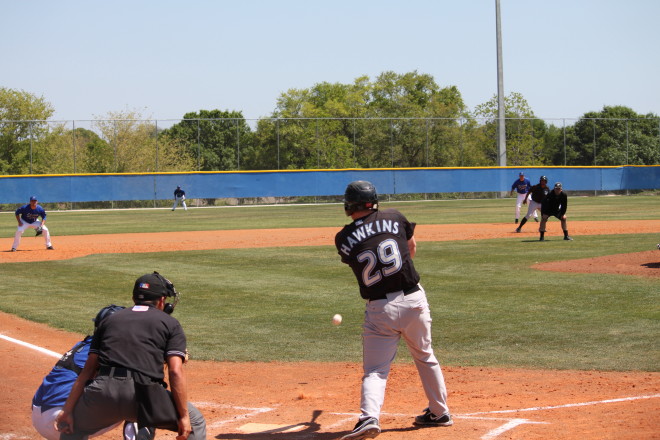 Shane Opitz was an 11th round pick last season, and has a 1992 birthday, so it was a surprise when he was assigned to Vancouver, in a league with a lot of college age players, to start the season. But Opitz has not disappointed. Opitz is hitting .277 for the Canadians and has settled in well in his first full season.
As yet Opitz hasn't shown much power, or much speed, but that batting average shows potential as a good hand eye coordination guy at a young age in a challenging environment. When Opitz was drafted Baseball America thought he might end up at second base. Opitz has mainly played shortstop this season but with the Jays recently adding some shortstop depth Opitz started at second base on Monday night.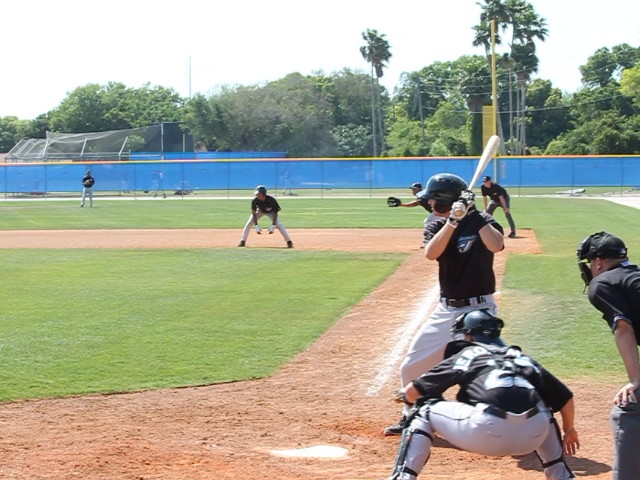 Opitz is listed at 6'1" and 180 lbs and is a lefthanded hitter. Opitz's older brother is also playing in the minor leagues. The Vancouver Sun recently featured Opitz.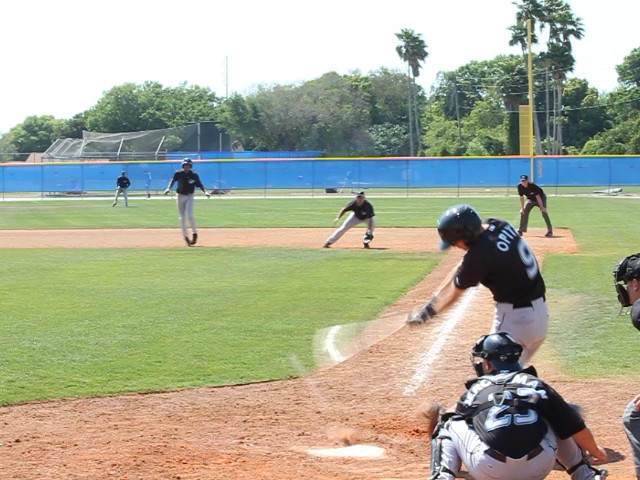 Dalton Pompey is a local product, from Mississauga, and has blossomed recently in the GCL. Pompey played for the Oakville Royals and for team Canada. pompey is still one of the younger blue jays, he will not be 19 until December. Pompey is a switch hitter and is listed at 6'1" and 170 pounds.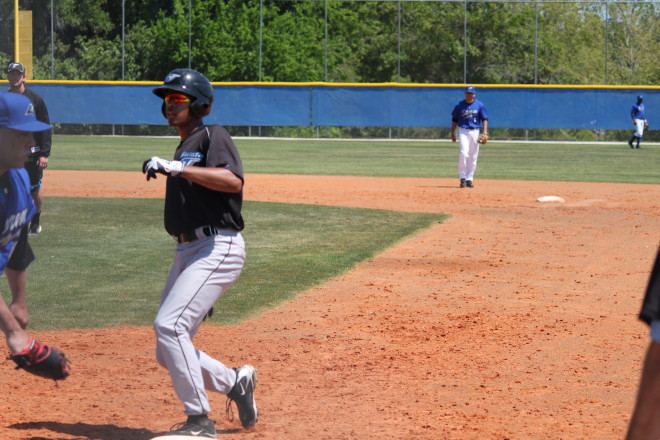 Pompey is trying to establish himself as a five tool player. after a slow start Pompey hit .276 in July and is over .300 in August as I write this. He has hit four home runs and is 17 and 0 in steals. Pmpey also has a good eye, his 16 walks in July pushed his OBP to .377.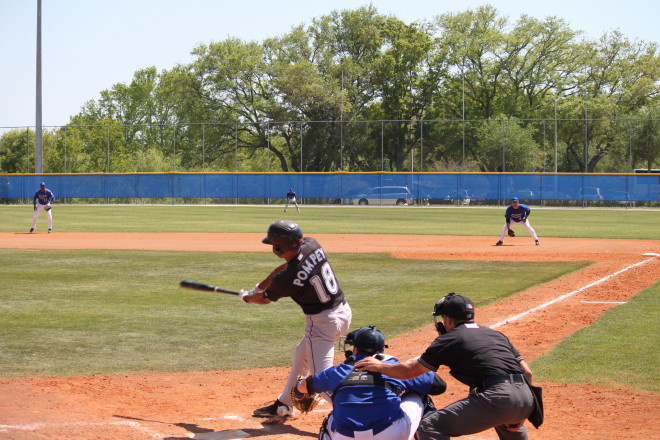 Art Charles is a big, big guy. I am not sure if he rates as a prospect but he is 6'6" and solid. here he is throwing beside KC Hobson, another first baseman. Charles makes Hobson look small.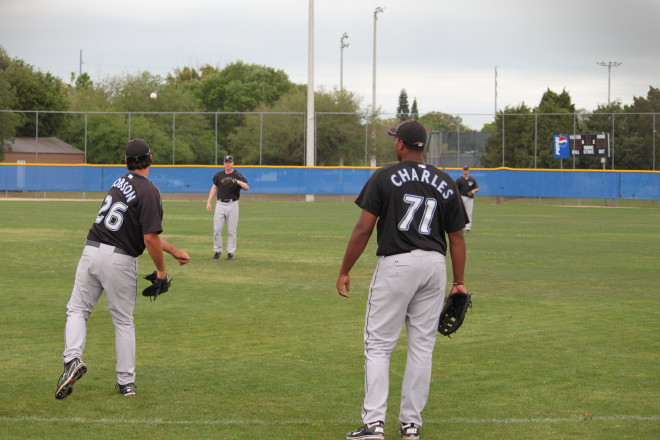 Kevin Nolan is having a nice season but I wanted to share this photo of Nolan kicking up some chalk with a foul ball.