The long ball help Dunedin picked up the only win for the Jays affiliates, who went 1-5 Tuesday night. Other highlights included an awesome relief effort from an unexpected source, a good night at the plate for a recent call-up at Triple-A and an encouraging rehab outing at Double-A.
Memphis 5 Las Vegas 1
Memphis, TN
- The Cardinals affiliate had built a five-run lead by the time Las Vegas scored in the seventh.
Batting
-
Adeiny Hechavarria
(3/4) raised his average to .571 since his call-up from New Hampshire with three singles.
Manny Mayorson
(2/4) had an RBI single to score
Jayson Nix
(2/4), who had a double.
Travis Snider
(1/4) and
Adam Loewen
(1/4) each collected a single.
Darin Mastroianni
,
David Cooper,
Ricardo Nanita and
Brian Jeroloman
were a combined 0-for-15.
Running
- Mastroianni stole second (13).
Pitching
-
Mike MacDonald
(6-6) gave up a run an inning and struck out a man an inning over four frames in the loss. The four runs allowed came on six hits, two walks and a hit batsman. Reliever extraordinaire
Jason Lane
saved the bullpen and kept the Redbirds at bay for the most part by yielding just one run on four hits and striking out four with zero walks over four frames. Call him up!
Defence
- Jeroloman threw one away from behind the dish.
Altoona 2 New Hampshire 1
Altoona, PA
- A 1-0 New Hampshire lead only lasted until the seventh before the Pirates affiliate scored again in the ninth for the walk-off win.
Batting
-
John Tolisano
(1/3) went deep (9) in the third inning for the only New Hampshire run.
Kevin Howard
(1/4) and
Callix Crabbe
(1/4) picked up the only other hits for the Fisher Cats and Mike McDade (0/3) drew the only walk.
Running
- A quiet night on the basepaths.
Pitching
-
Dustin McGowan
(any relation to the guy who almost threw a no-hitter against Colorado four years ago?) lasted four shutout innings and scattered four hits and a walk with three punchouts. All six outs in play were on the dirt and 38 of his 57 pitches were strikes.
Rei Gonzalez
chipped in with two shutout frames by overcoming two hits with two Ks. Wes Etheridge was charged with the blown save by giving up a run on two hits and two walks in two innings. The loss went to lefty
Evan Crawford
(2-4). He struck out a pair in 2/3 of an inning but he surrendered the winning run on a couple of hits.
Defence
-
Anthony Gose
and
Travis d'Arnaud
were hitless but not errorless. Gose kicked one around in center field and d'Arnaud threw one away from behind the plate. He tried to stop
Starling Marte
from stealing second in the ninth but Starling went to third on the play and eventually scored the winning run.
Dunedin 4 Clearwater 2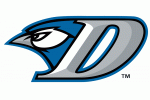 Clearwater, FL
- All the scoring was done in the first four innings with the Jays two-run third proving to be the difference.
Batting
- All of the runs came via the long ball.
Ryan Schimpf
(1/4) put the Jays on the board with a solo shot in the second (9),
Sean Ochinko
(2/4) blasted a two-run shot (13) to give the Jays a 3-0 lead and Brian Van Kirk (1/4) clubbed a solo dinger (14) in the fourth.
A.J. Jimenez
(1/2) reached base twice with a walk.
Brad Glenn
(1/4) and
Kevin Ahrens
(1/4) had doubles and
Ryan Goins
(1/4) singled.

Running -
An SB free night.
Pitching
-
Ryan Tepera
(10-6) reached double digits in the win column by going five innings and giving up two runs on six hits and three walks. He allowed a home run but struck out three and six of his eight outs in play were on the grass. Lefty
Matt Wright
delivered 2 2/3 scoreless innings by allowing just one hit while whiffing two for the hold (13).
Matt Daly
earned the save (1) with 1 1/3 scoreless innings by overcome two walks with two Ks.
Defence
- No errors and Ahrens started a 5-4-3 double play.

Lansing Lugnuts - Scheduled Day Off.
Salem-Keizer 5 Vancouver 2
Vancouver, BC
- The Giants affiliate erupted for three runs in the eighth to break a 1-1 tie.
Batting
-
Kevin Patterson
(1/3) had an RBI double to put the C's in the lead in the fourth and he also drew a walk.
Roan Salas
(1/4) singled home the other run in the eighth and scored the first run after reaching on an error.
Jonathon Berti
(1/4) scored on Salas' single. Garrett Maines (1/3) also got a base on balls and Randy Schwartz (1/3) had the other Vancouver hit.
Running
- Watch the Berti. He stole second base (17).
Pitching
-
Jesse Hernandez
went a strong six innings by surrendering just one run on two hits but did walk three. He struck out a pair and racked up nine groundball outs.
Travis Garrett
(4-4) took the loss by giving up three runs (one ER) on three hits and two walks (both intentional) over 1 1/3 innings with one strikeout. Lefty
Shane Davis
allowed two of three inherited runners to score and also gave up an unearned tally in one inning on two hits and two walks (one IBB).
Eric Brown
saved Davis' bacon by stranding the bases loaded and pitching 2/3 of a scoreless frame.
Defence
- Patterson botched one and threw one away at first and Salas chucked one away from third.
Burlington 9 Bluefield 5

Bluefield, WV
- The Royals erased a 1-0 deficit with eight runs in the second inning.
Batting
-
Daniel Arcila
(1/4) clubbed a two-run homer (9) and a run-scoring groundout as part of a three RBI night.
Andy Fermin
(1/2) had an RBI double and earned a pair of walks.
Peter Mooney
(1/4) reached twice with a walk and scored twice.
Kevin Pillar
(1/4) and
Gustavo Pierre
(1/4) each had a double and scored a run.
Cody Bartlett
(1/1) delivered a pinch-hit double.
Art Charles
(1/5) had an RBI single and
Leo Hernandez
(1/4) made the hit column.
Running
- No steals attempted.
Pitching
-
Deivy Estrada
(3-3) was dinged with the loss by giving up eight runs in 1 1/3 innings. The damage was done on eight hits and a walk but he did strike out three batters.
Jonathan Lucas
allowed an inherited runner to score but pitched two scoreless frames that featured two hits and two strikeouts. Toronto native
Les Williams
gave up just one hit and struck out a batter over two shutout innings.
Ian Kadish
gave up a run in two innings on three hits and a walk but picked up a couple of Ks.
Milciades Santana
struck out two of the three men he faced in his scoreless frame.
Defence
-
Dalton Pompey
was the only Jay not to get a hit but was the only one to make an error as he kicked one around in center field.
GCL Blue Jays @ GCL Phillies - Postponed.
DSL Braves 4 DSL Blue Jays 1
San Pedro de Macoris, DR
- This game was completed after 7 1/2 innings, denying the Jays of a sure come from behind victory. The Jays scored their only run in the third.

Batting
- Three hits and three walks was all the Jays got in this one.
Ricardo Guillen
(1/3),
Angel Rojas
(1/3) and
Emilio Guerrero
(1/2) had the hits.
Tonguar Perez
,
Kervin Santiago
and
Alvaro Blanco
drew the walks.
Running
- Guillen (13) and Rojas (4) were 1-for-1 in the stolen base department. Blanco (4) was 1-for-2. Guillen's stolen base led to the Jays only run as errors by the Braves catcher and centerfielder immediately proceeded the stolen base, allowing Guillen to score.
Pitching
-
Gilberto Vielma
(1-7) was tagged with the loss. He pitched 2 1/3 innings, allowing three runs (one ER) on two hits and three walks while striking out one. He uncorked a wild pitch but all six of his outs in play were on the ground.
Eyerys Guerrero
stranded both of Vielma's runners but allowed an unearned marker in his lone inning of work on one hit and one walk but he struck out a pair. Lefty
Ericdavis Marquez
allowed one of Guerrero's two runners to score but pitched 3 2/3 scoreless innings in which he allowed a hit and a walk. He threw a wild pitch but collected two strikeouts and five groundouts.
Daniel Tiburcio
gave up a hit in one-third of a scoreless frame.
Defence
- Guillen booted one at short, Perez dropped one at first and Marquez threw one away.
*** 3 Stars!!! ***


3. Adeiny Hechavarria, Las Vegas



2. Dustin McGowan, New Hampshire



1. Sean Ochinko, DunedinExtra Innings...The Vancouver Province
has a feature
on
Adam Loewen
. Jays assistant GM
Tony LaCava
:
I think he's on the verge of becoming a viable major league position player, and that's because of all the hard work he did.