Today's
POTD
deals with the second last home game of the 2011 season for the Blue Jays September 21.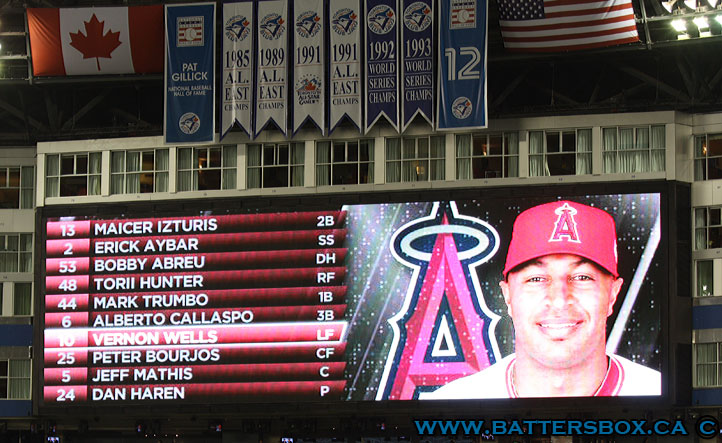 Former Jay
Vernon Wells
on
JaysVision
during lineup introductions.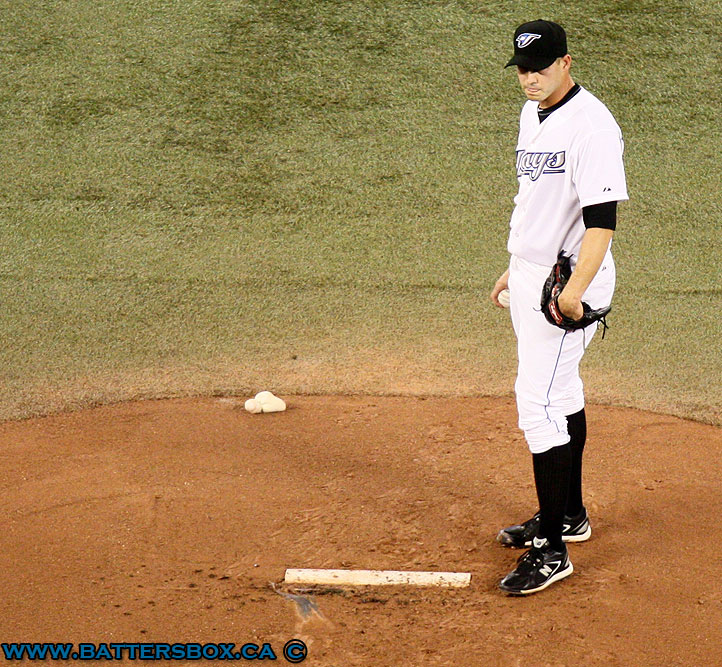 Dustin McGowan
looks in for the sign.† He gave up just two runs on five hits over five innings and struck out eight without issuing a walk.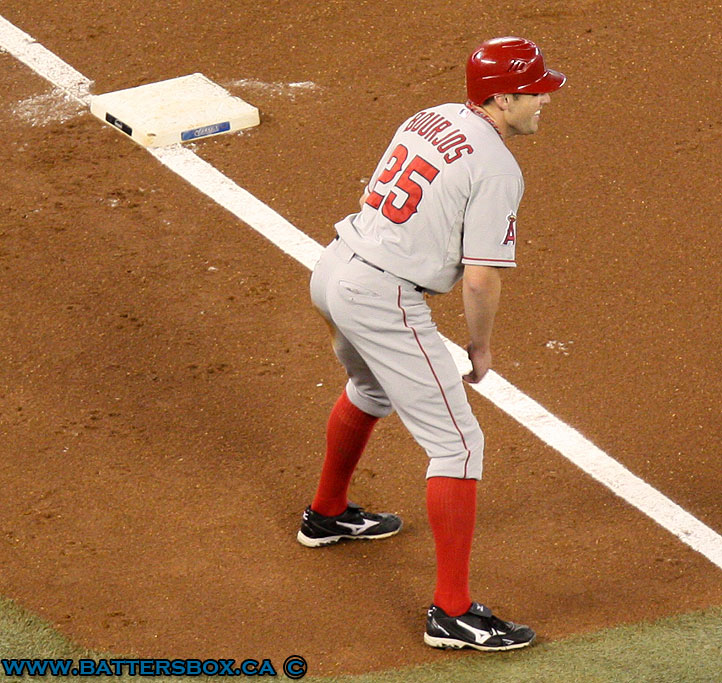 A smiling
Peter Bourjos
leads off from third base after a third inning triple.† He would score on a
Maicer Izturis
single for the first run of the game and would later homer in the fifth to give the Angels a 2-0 lead.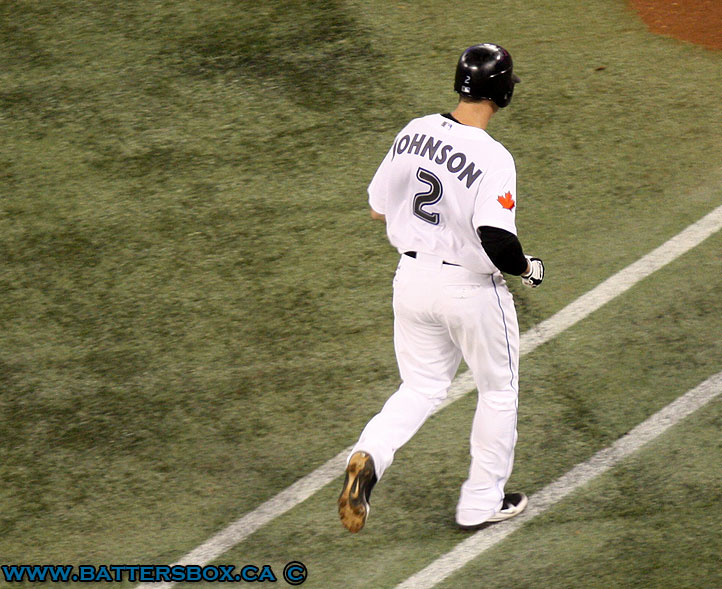 Kelly Johnson
draws a two-out walk to load up the bases in the fourth but the Jays would be kept off the board.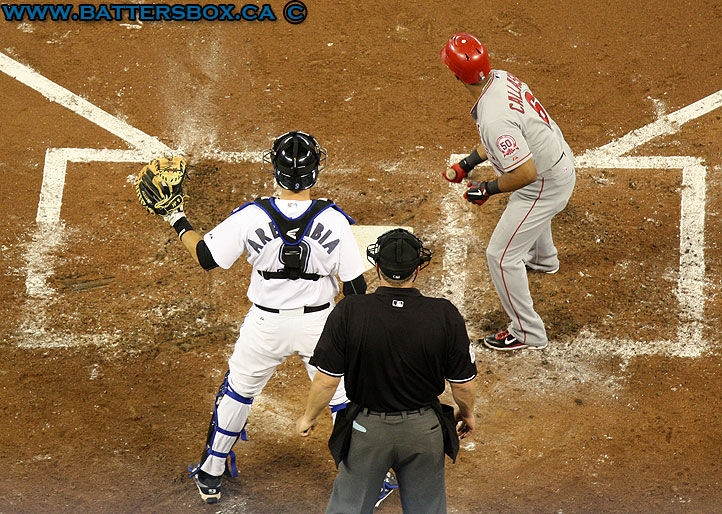 J.P. Arencibia
asks for four wide ones as
Jesse Litsch
issues an intentional walk to
Alberto Callaspo
in the sixth inning.† The move backfired as
Vernon Wells
delivered a two-run single to put the Halos ahead 4-0.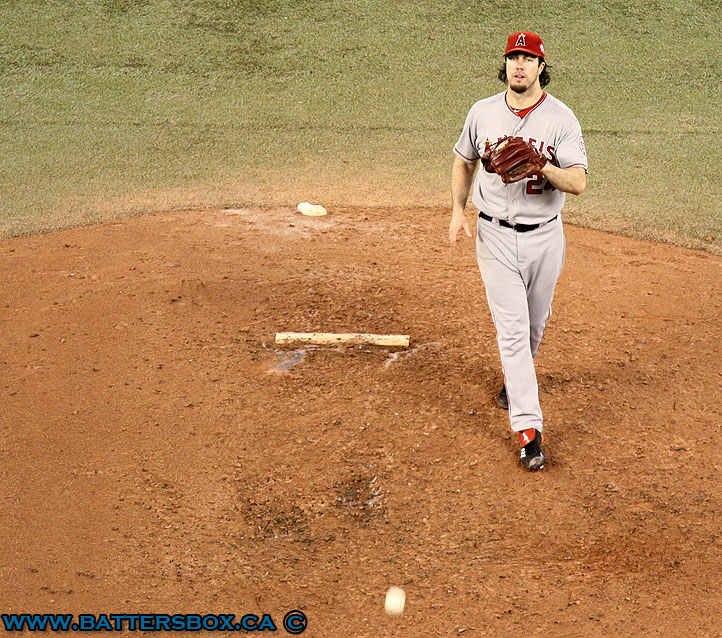 Angels starter
Dan Haren
delivered eight strong innings by yielding just a single run on four hits and two walks while striking out four for his 16th win of the year.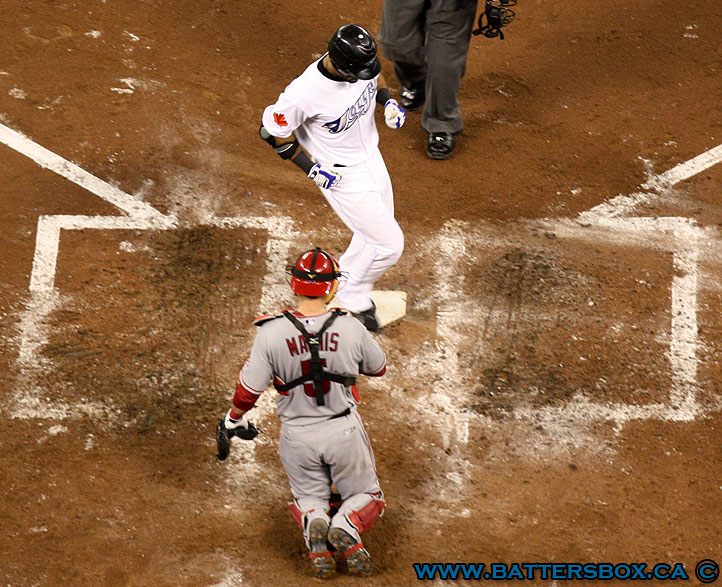 Eric Thames
prevented a shutout by going deep to right field in the sixth inning for his 11th homer of the campaign.† He crosses home plate in front of Angels catcher
Jeff Mathis
.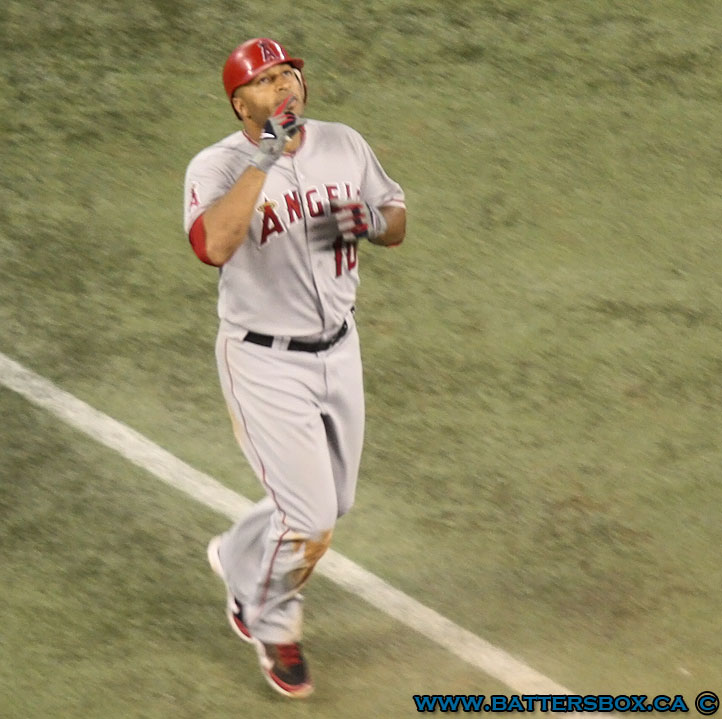 A thankful
Vernon Wells
points to the sky before crossing home plate.† He swatted a two-run homer off
Casey Janssen
in the eighth to start a three-run rally.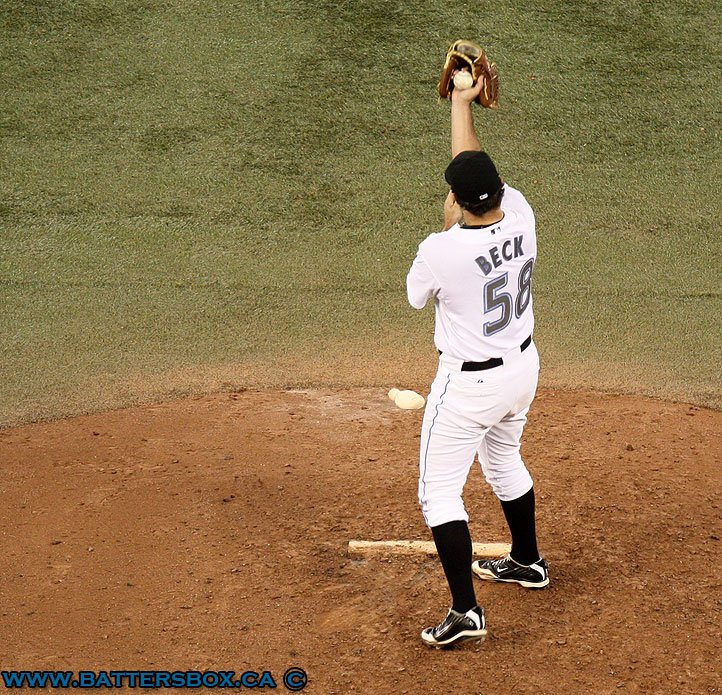 Chad Beck
stretches out on the mound in his lone appearance in Toronto for 2011.† He got
Torii Hunter
looking and
Vernon Wells
swinging as he worked a one-hit ninth.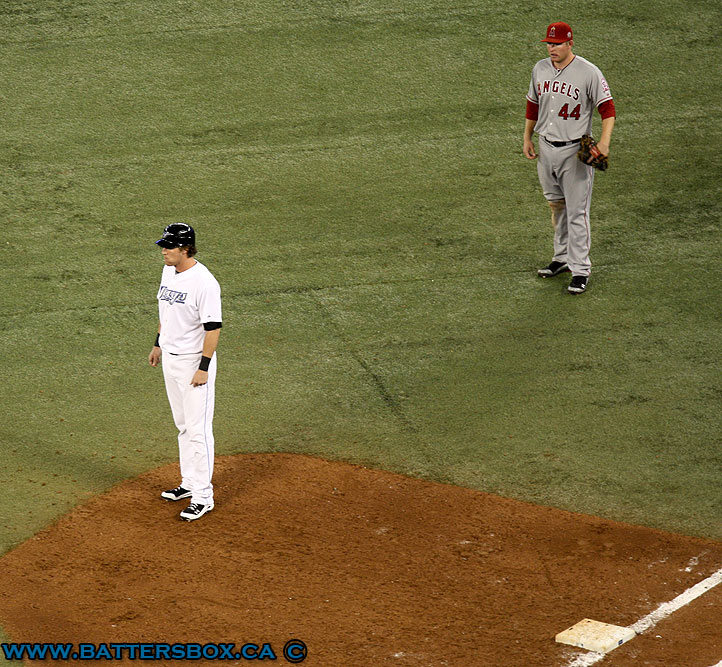 Adam Loewen
leads off from first after coming into the game as a pinch-runner for
Josť Bautista
, who led off the ninth with a single against
Hisanora Takahashi
.† Angels first baseman
Mark Trumbo
plays behind Loewen, who would later score on a
Kelly Johnson
double.† That was all the Jays would get as they fell 7-2 to Los Angeles.
---
Next up on the
POTD
- the home finale!