Today's
POTD
looks at a close call involving rookie left fielder
Eric Thames
against the Yankees at the Dome September 18 and a chain reaction of events afterwards.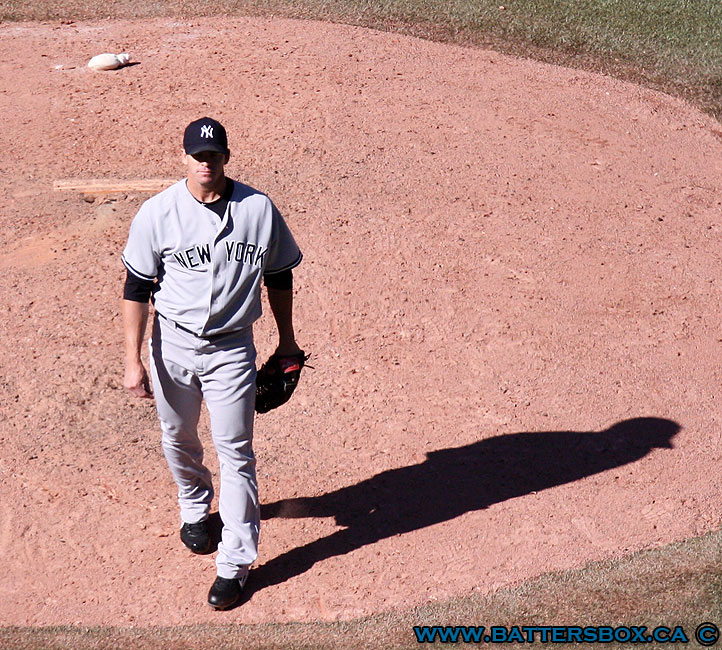 The perp -
Scott Proctor
. ;D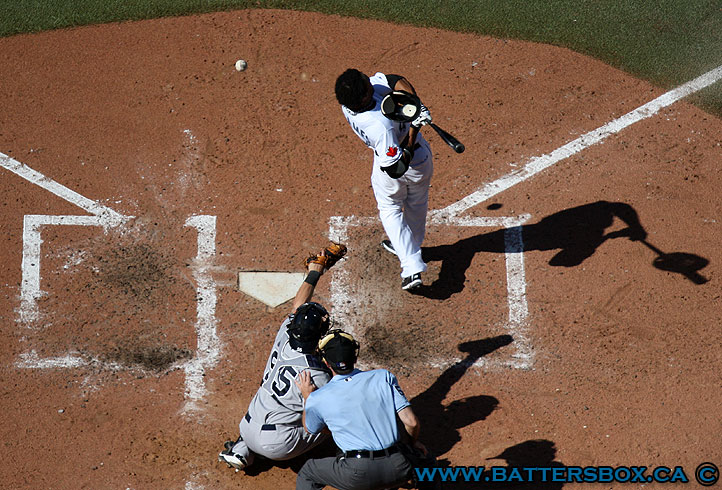 The victim -
Eric Thames
.  His helmet goes flying in front of Yankees catcher
Russell Martin
...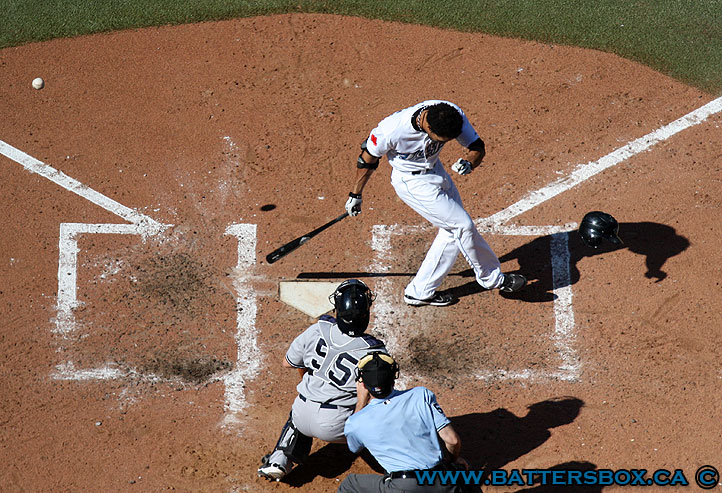 ...after fouling the ball off his left eye in the seventh inning.
Thames tries to focus again with his left peeper.  He would be okay.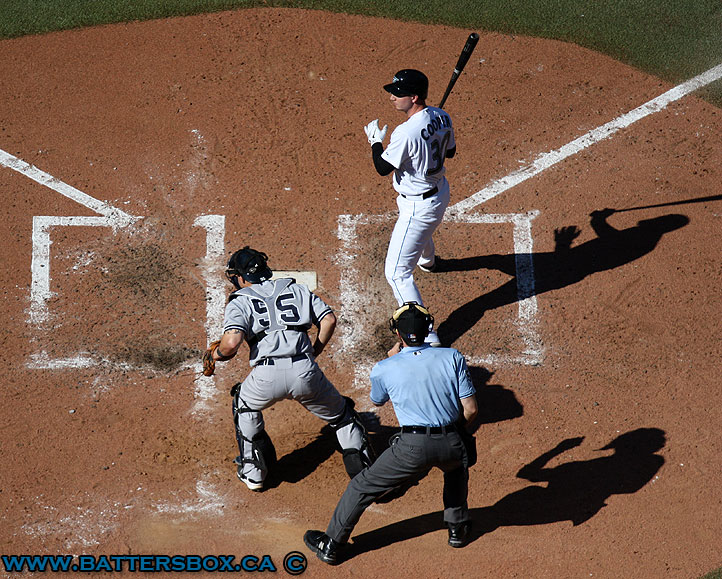 However, Thames' day was done and
David Cooper
stepped in to pinch-hit.   He gets ready to toss the bat away after taking ball four on a 3-2 count.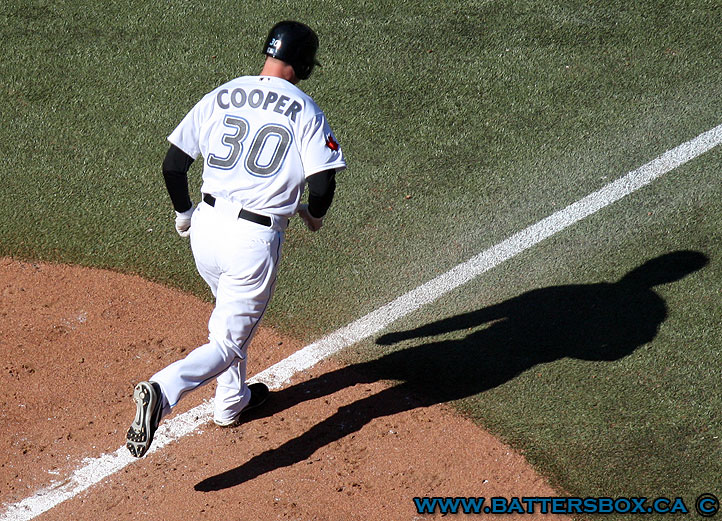 Despite only doing 25 percent of the work, Cooper gets credit for the walk as he trots towards first base.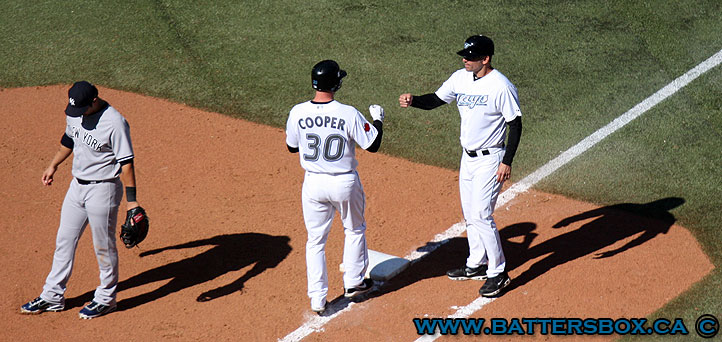 Cooper is greeted with a fist bump from first base coach
Torey Lovullo
.  Yankees first baseman
Eric Chavez
kicks the infield dirt.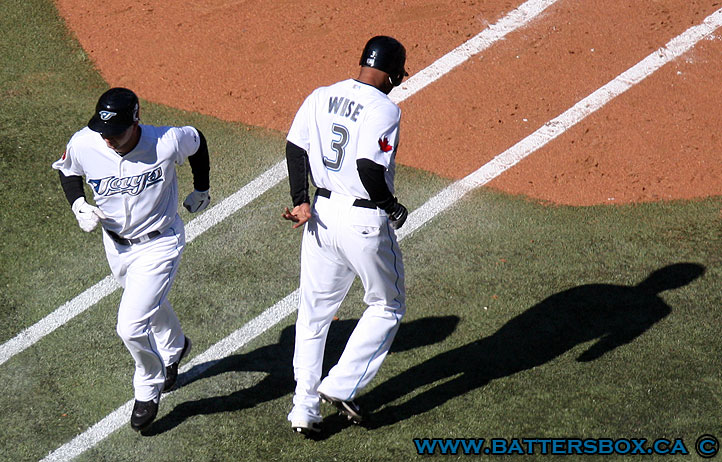 Dewayne Wise
comes in to pinch-run for Cooper.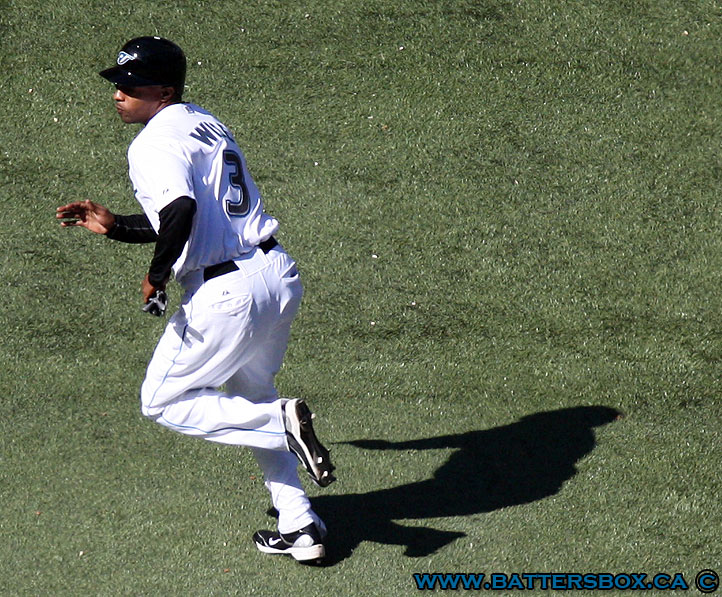 Wise takes off for second base and would advance on a Proctor wild pitch.  He would be forced out at third on an
Edwin Encarnacion
ground ball but would remain in the game to play left field for Thames.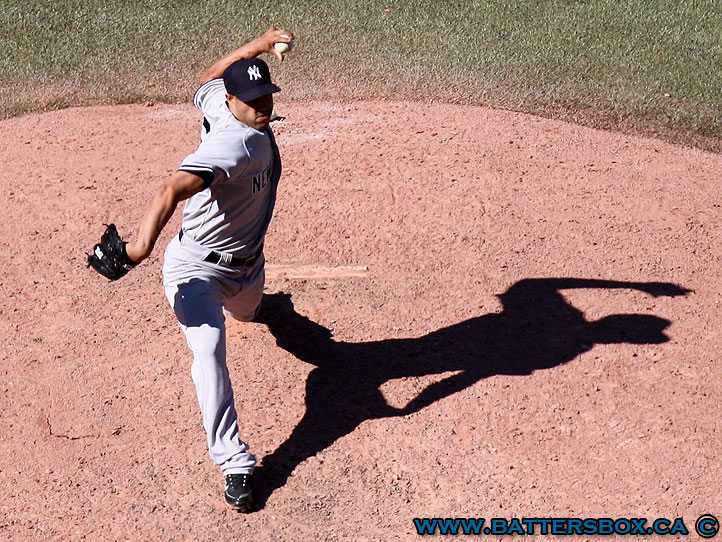 Yankees lefty
Raul Valdes
cleaned up the mess left by Proctor and stranded the bases loaded to end the seventh by getting the final two outs of the seventh.  Not that it mattered, the Jays won 3-0! :D  Valdes recently signed a minor league deal with the Phillies.
---
On deck for
POTD
, just a few more Jays-Yankees photos.