The
Toronto Blue Jays
have acquired 25 year-old infielder
Luis Valbuena
from the
Cleveland Indians
for
cash considerations
according to
BlueJays.com
.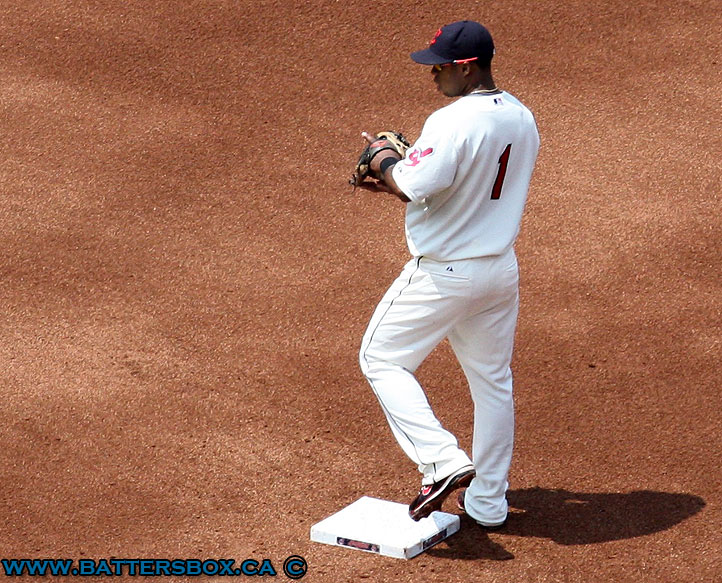 Luis Valbuena
manning second base for the
Cleveland Indians
against the
Detroit Tigers
at
Progressive Energy Field
August 2, 2009.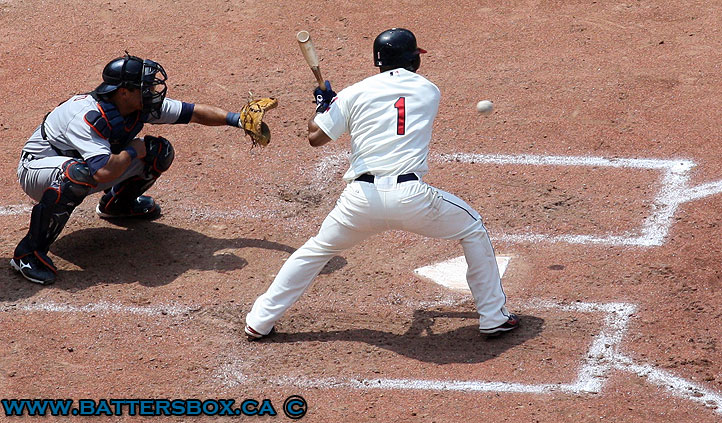 Luis Valbuena
takes a pitch from Detroit starter
Armando Galarraga
in the fourth inning.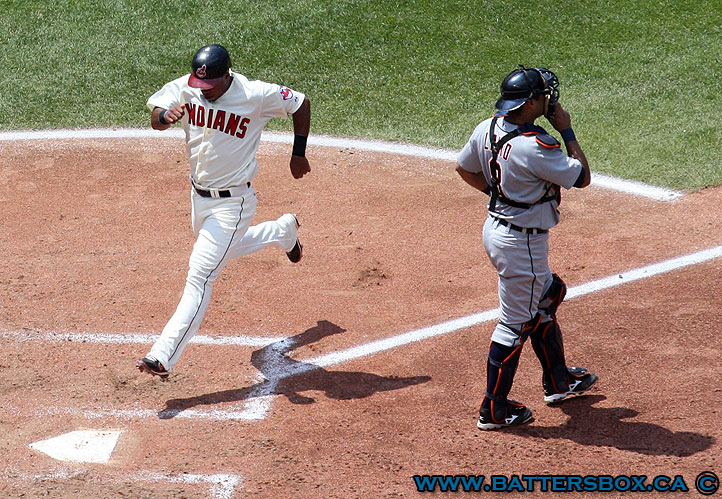 Luis Valbuena
would later single and score on a two-run double from
Andy Marte
as part of a five-run frame. Tigers catcher
Gerald Laird
can only watch. Valbuena went 2-for-5 with a double and two runs scored in the Tribe's 11-1 thrashing of the Tigers.
---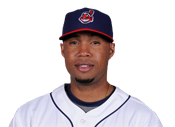 Luis Valbuena
has been in pro baseball for quite a while. The Venezuelan signed as a free agent with the Seattle Mariners back in 2002. The 5-foot-10 left-handed hitter made his U.S. debut in 2005 with Everett in the Northwest League and hit .261 with 12 homers, 50 runs batted in and 14 stolen bases. In 2006, Valbuena hit a combined .275 with Wisconsin and Inland Empire and stole 22 bases. He reached Double-A in 2007 but hit just .239 with 11 homers at West Tenn. Valbuena lifted his average to a combined .303 with West Tenn and Triple-A Tacoma and belted 11 homers with 60 RBI and 18 stolen bases. He made his big league debut with the M's on September 2, 2008 as a pinch-hitter but went 0-for-1 against the Rangers in Texas. His first major league hit was a single off Angels reliever
Scot Shields
in Anaheim September 11. Valbuena batted .245/.315/.347 with one run batted in over 54 plate appearances. Valbuena's time in Seattle came to an end in December, 2008 after he was dealt to Cleveland as part of a three-way, 11 player deal with the New York Mets that involved
Franklin Gutierrez
, starter
Jason Vargas
and reliever
J.J. Putz
.
Valbuena began 2009 back in Triple-A with Columbus but earned a promotion in May after hitting over .300. Valbuena split time at second and short with the Tribe and belted his first major league homer against the White Sox
Bartolo Colon
June 7. His batting average was below the Mendoza Line in early July but he ended the year with a line of .250/.298/.416 which included 10 homers, 31 RBI and a pair of stolen bases in 103 games. Valbuena began 2010 with the Tribe but struggled by hitting just .193 in 91 contests. Last season, he played just 17 games with Cleveland as rookie
Jason Kipnis
took over at second base. Valbuena batted just .209 with a homer and RBI with the Indians but in Columbus, he batted at a .302 clip with 22 doubles, 17 homers, 75 RBI and three steals. Valbuena's OPS was .975 and 1.032 with Columbus over 20-plus game sample sizes in 2009 and 2010 respectively. With the glove, Valbuena has a career fielding percentage of .988 at second base but his career UZR (Ultimate Zone Rating) at second base
according to FanGraphs
is -9.3.
Valbuena wore #1 with the Indians until
Kosuke Fukudome
arrived in a trade from the Chicago Cubs last year and wound up switching to #2. He may very well be taking over for the player who ended 2011 wearing #2 in Toronto. His acquisition may be insurance for free agent second baseman
Kelly Johnson.
It may also provide competition for the utility infielder spot with
Mike McCoy
. Valbuena, who has played second, short, third and left field in the majors, will turn 26 on Wednesday (November 30).
I will always remember Valbuena
for his role
in helping the Jays sink the Indians in this game back in 2010. Valbuena's performance also left quite an impression
on this broadcaster
after the game.