Another
POTD
goes to the birds.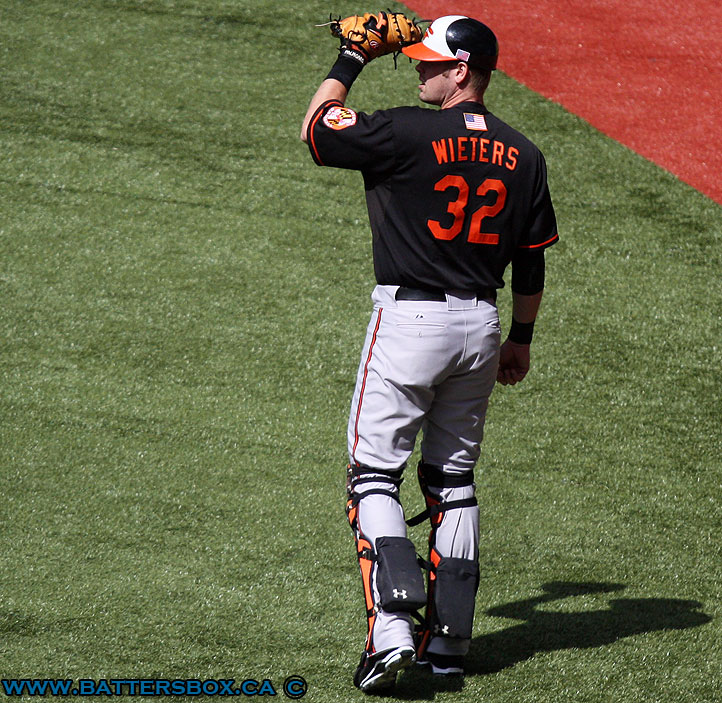 Orioles catcher
Matt Wieters
plays catch in the outfield.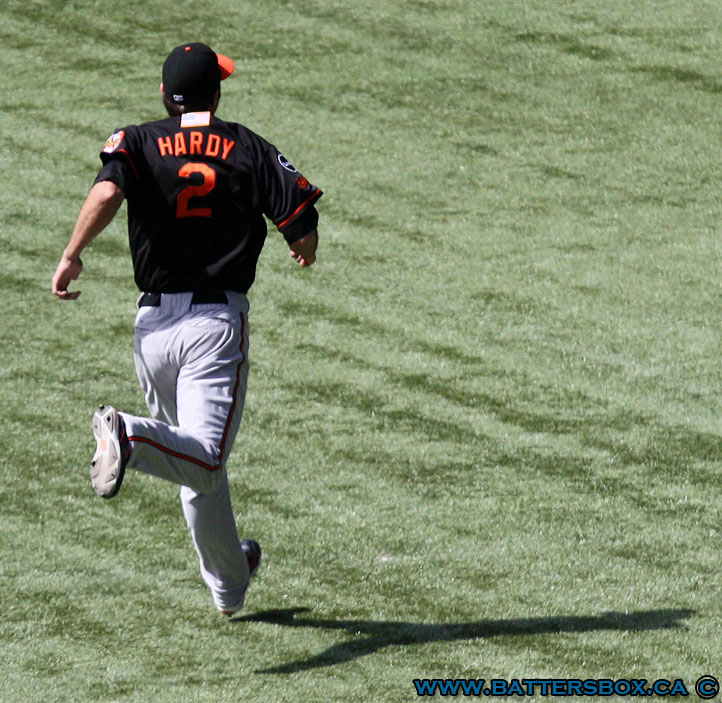 Orioles shortstop
J.J. Hardy
does a warm-up sprint.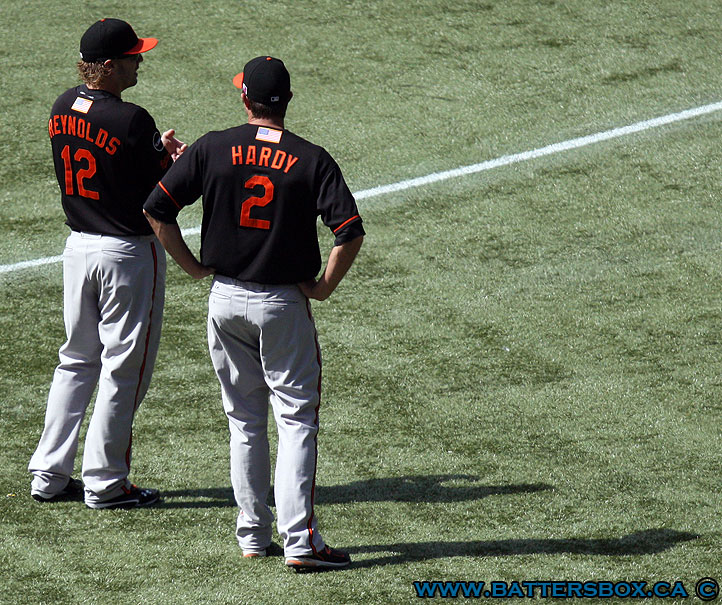 Orioles first baseman
Mark Reynolds
chats with
J.J. Hardy
.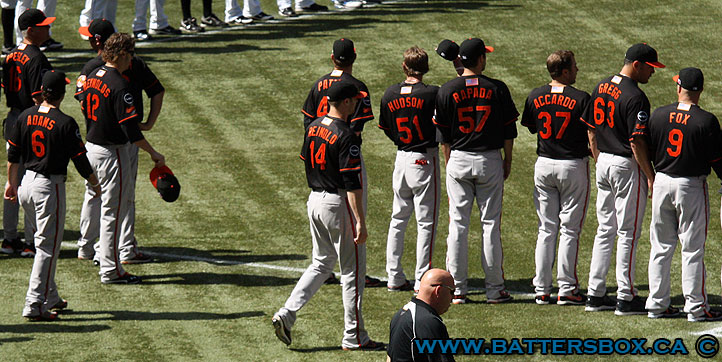 The Orioles begin to line up for the 9-11 ceremony on the first base line.  Former Jays closers
Jeremy Accardo
and
Kevin Gregg
are to the left of
Jake Fox
on the right.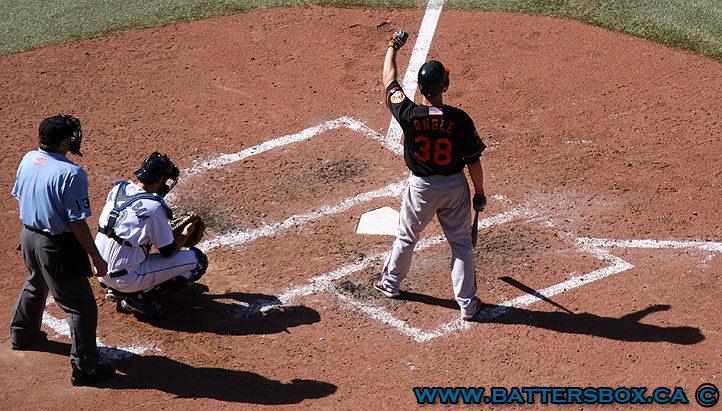 Orioles center fielder
Matt Angle
stretches out his arm as he settles into the batter's box.  He was 1-for-3 with two walks and two runs scored on the afternoon.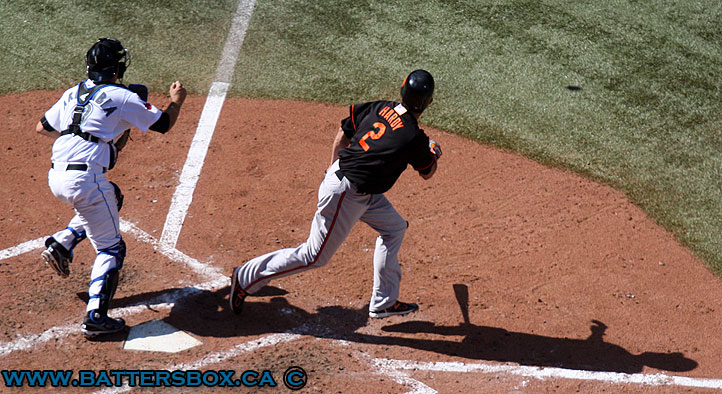 J.J. Hardy
and Jays catcher
J.P. Arencibia
both get ready to run on what turns out to be a foul ball on the third base side.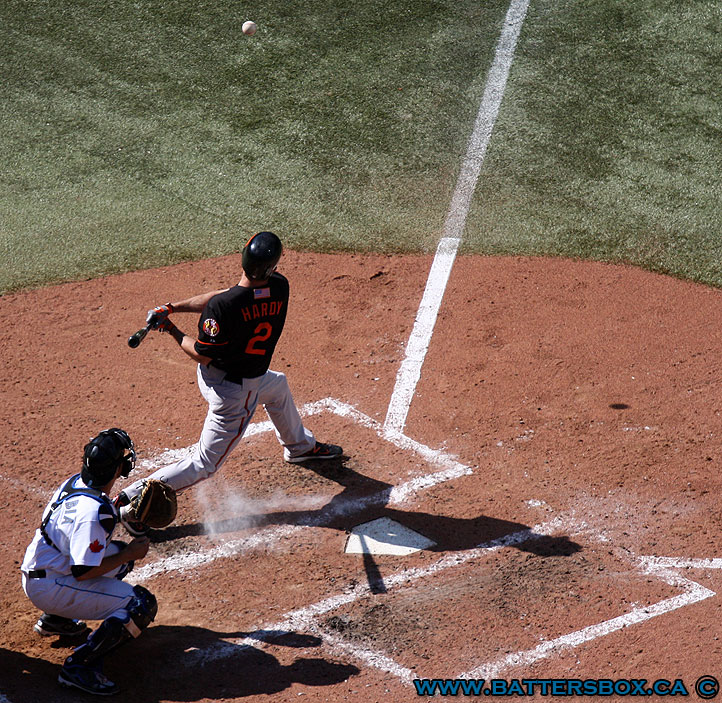 J.J. Hardy
fouls off a pitch.  He went 0-for-4 with an intentional walk while leaving five men on base.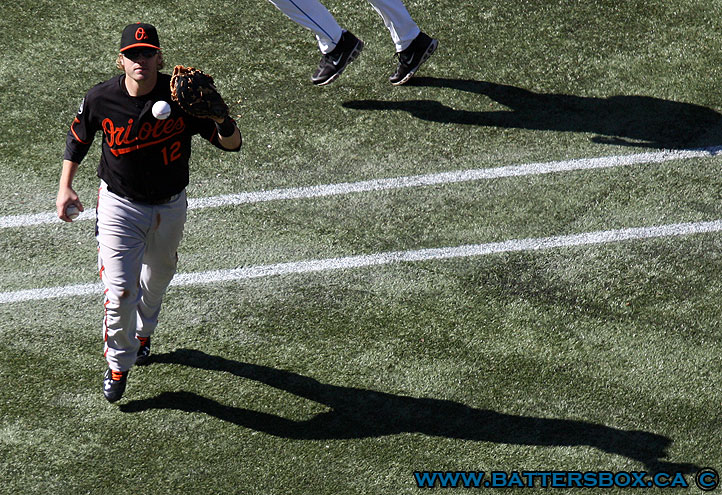 Mark Reynolds
gets ready to receive a ball from the Orioles dugout after the end of an inning.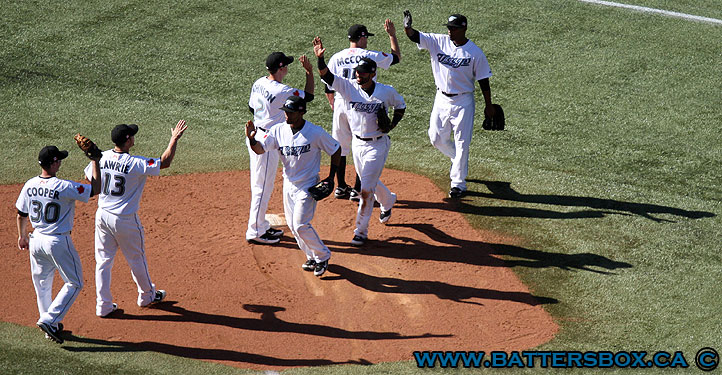 The Jays celebrate a series victory over the Orioles.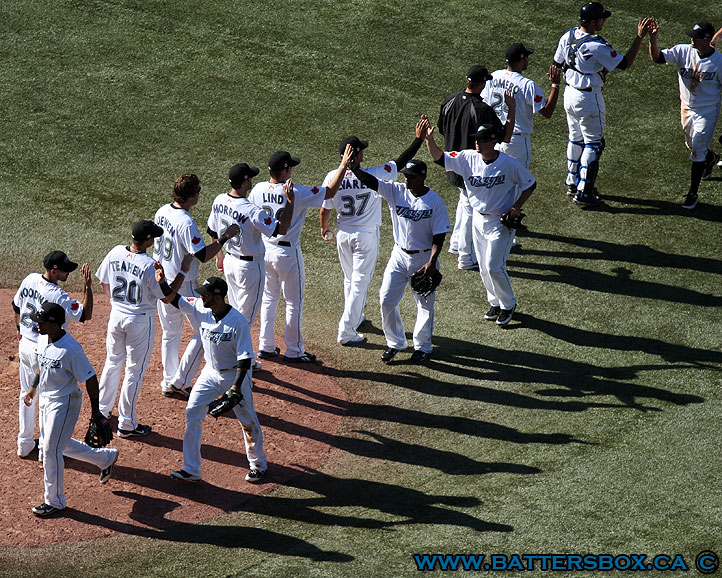 Blue Jays win 6-5!