Today's
POTD
pays tribute to
Roberto Alomar
and to the first retired number in Blue Jays history - #12.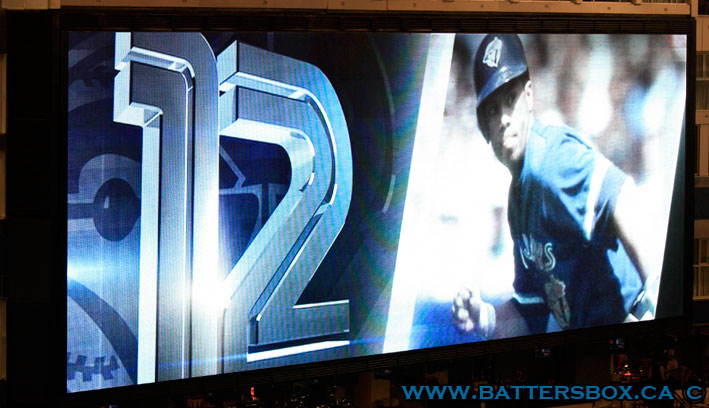 Roberto Alomar
and his #12 are displayed on
JaysVision
prior to a July 31 game against the
Texas Rangers
.

The #12 on the outfield auxiliary scoreboard is surrounded by the
National Baseball Hall of Fame
and the original Jays logos.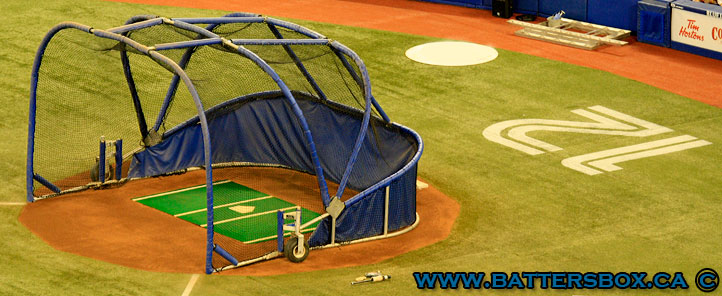 The #12 spray painted behind home plate.  Catcher
Ernie Whitt
was the first to wear the number for the Blue Jays during his playing days from 1977 to 1989 and also as a member of the Jays coaching staff.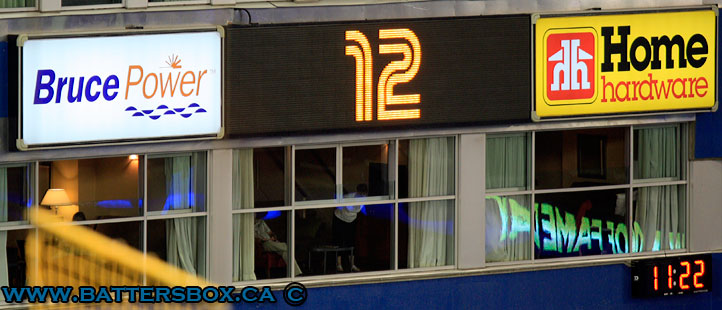 The #12 on the auxiliary scoreboard and even the clock squeezes in a 12 for the occasion.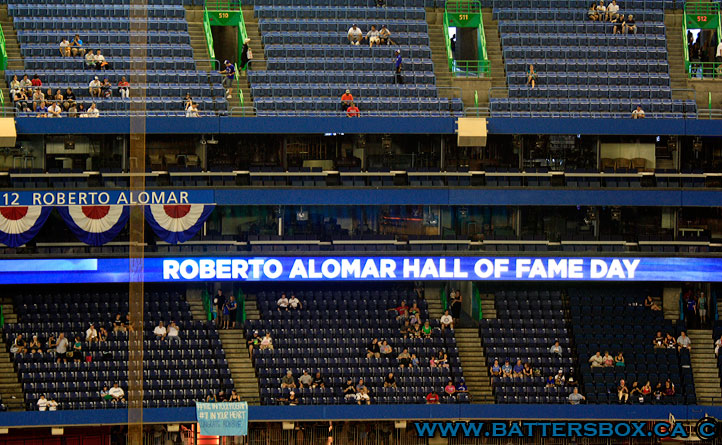 Roberto Alomar
and his #12 on the
Level of Excellence
.  Also note how section 512 is included in the shot.  ;D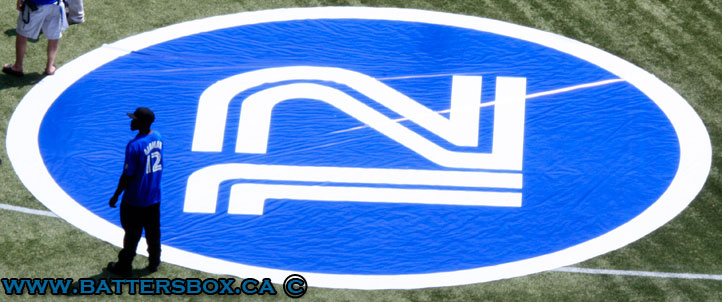 A special #12 tarp covering second base, the position
Roberto Alomar
skillfully defended where he won five Gold Gloves in as many seasons with Toronto from 1991 to 1995.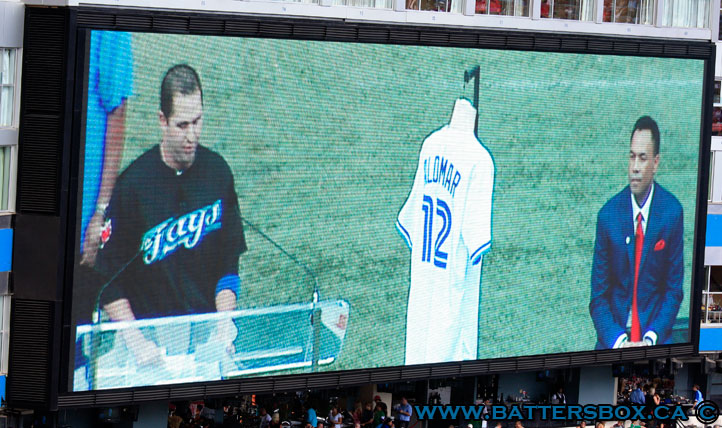 Jays shortstop
John McDonald
, a teammate of Alomar's during their playing days in Cleveland, addresses the crowd with Alomar's #12 jersey on display.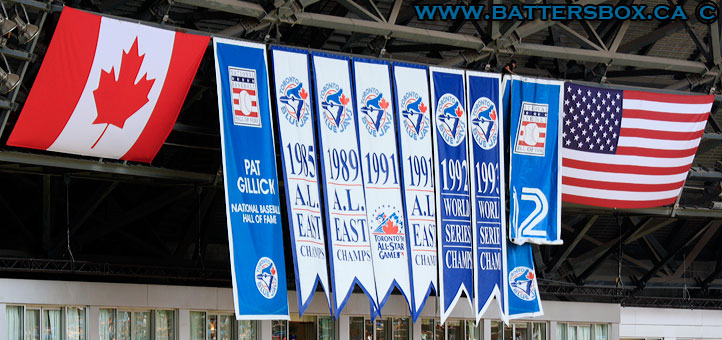 The banner for the retired #12 is unveiled in the rafters.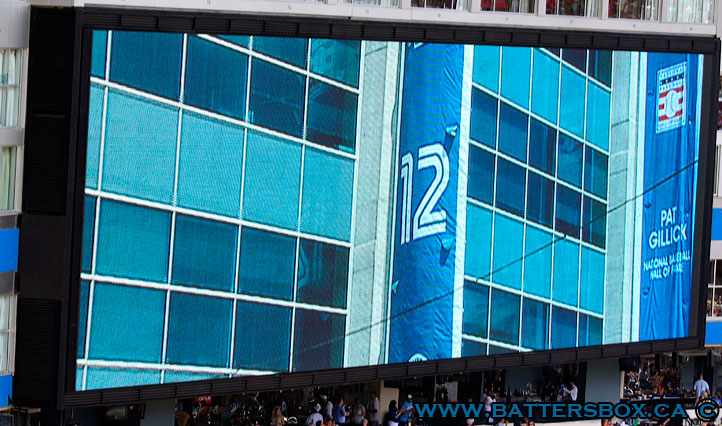 A similar banner is also unveiled outside the Dome.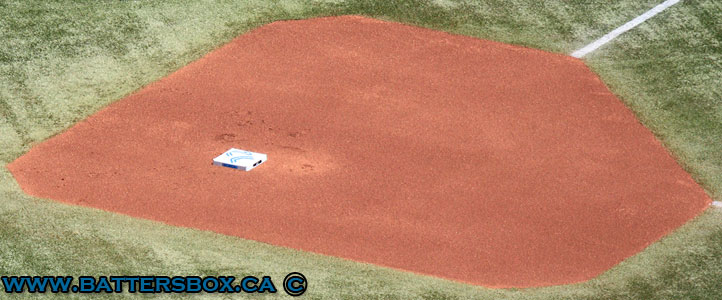 The second base bag also has the #12.  According to Baseball-Reference.com, the other Jays to wear #12 were
Kenny Williams
(1990),
Tilson Brito
(1997),
Rich Butler
(1997),
Tony Phillips
(1998),
Willie Greene
(1999),
Luis Lopez
(2001) and
Edwin Encarnacion
(2010).