As noted in the thread directly below,
ESPN
is reporting the
Los Angeles Angels
have signed
free-agent first baseman
Albert Pujols
and left-hander
C.J. Wilson
.  Pujols is reportedly receiving a 10-year deal worth $250-million while Wilson will get five years and $77.5-million dollars.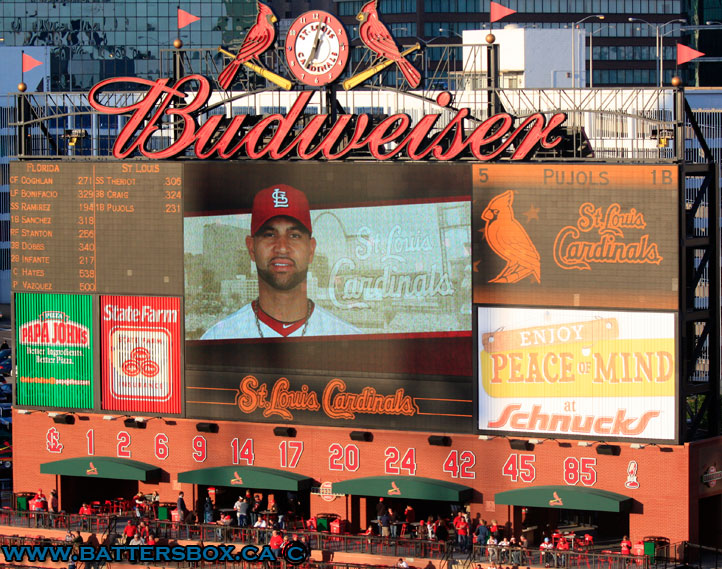 A sight Cardinals fans will not see in St. Louis anymore -
Albert Pujols
in a Cardinals uniform on the
Busch Stadium
scoreboard.  This was taken before a May 4 game against the Florida Marlins.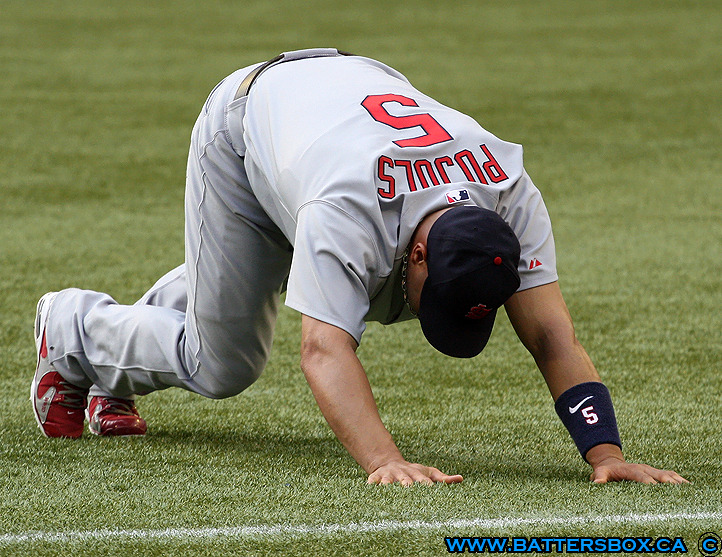 Albert Pujols
, in Toronto during the 2010 campaign, will be stretching again at the Dome in 2012 when the Angels come to town June 28 to July 1.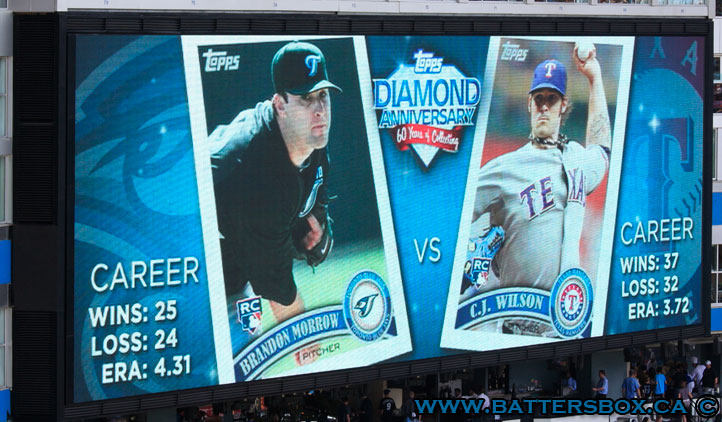 C.J. Wilson
shares top billing with the Jays
Brandon Morrow
on
JaysVision
prior to a game July 31 at the Dome.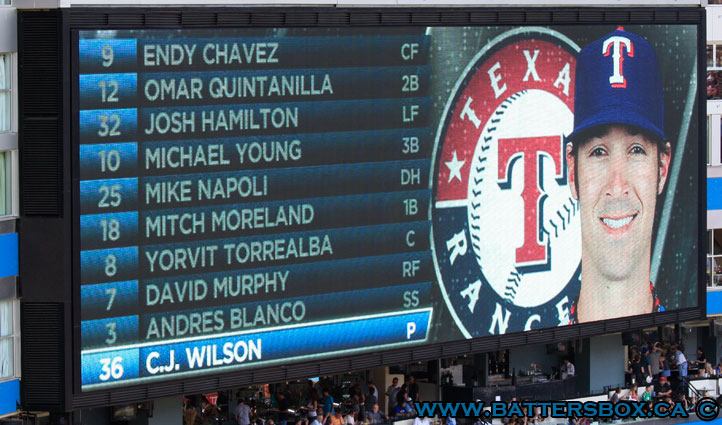 C.J. Wilson's
mug shot during pre-game introductions July 31.
The 31 year-old Pujols hit .299 with 37 home runs and 99 runs batted in and helped lead the Cardinals to the 2011 World Series tile over
C.J. Wilson's
Texas Rangers.  Wilson, also 31 years old, went 16-7 with a 2.94 earned run average in the regular season.  I guess we know who will be wearing
Jeff Mathis'
#5 next season in Los Angeles.