Today's episode of the POTD looks at the middle game of a three game set between the Blue Jays and the Seattle Mariners at the Dome.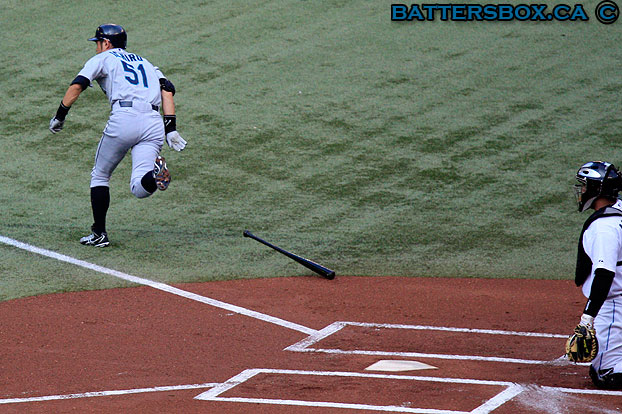 Ichiro Suzuki leads off the game with a single up the middle.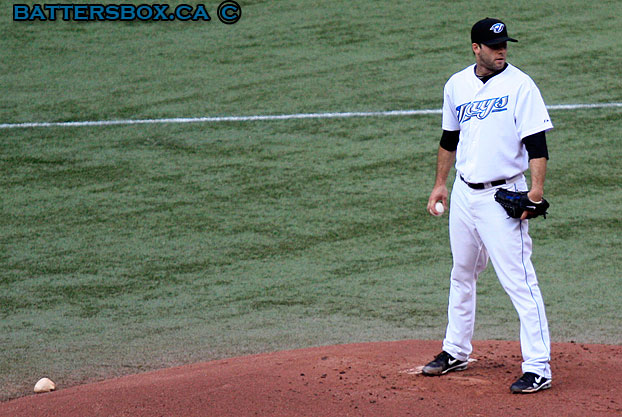 Jays starter Brandon Morrow struggled to find his form in the first inning after issuing a pair of walks to load the bases with nobody out but he retired the next three hitters in order to keep Seattle off the scoreboard.

Adam Lind races for the plate after tagging up at third on a Travis Snider sacrifice fly to give the Jays a 1-0 lead in the second inning. Mariners third baseman Kyle Seager can only watch.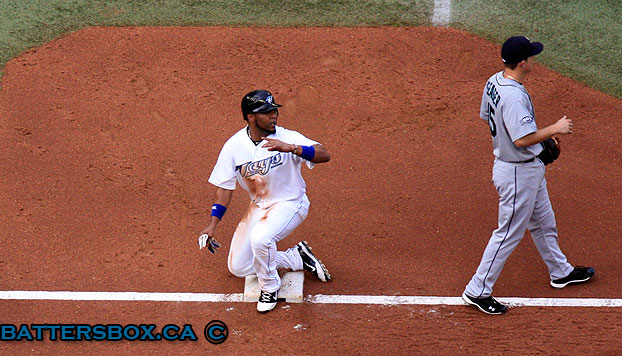 Edwin Encarnacion, who singled Lind over to third, doubled his base stealing total to four by stealing second and third base. He would come home on a Yunel Escobar bases-loaded walk to make it 2-0 Toronto.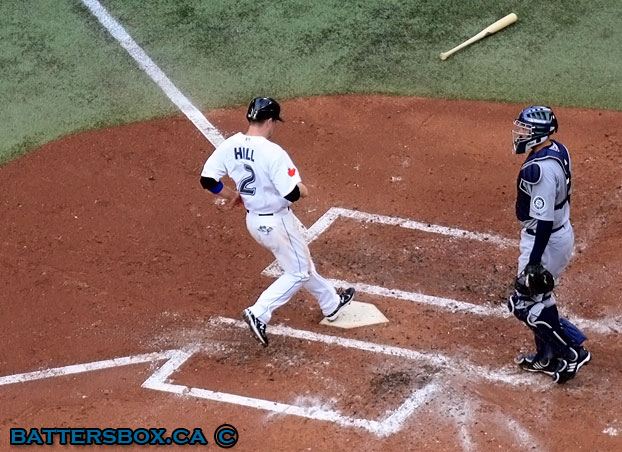 Aaron Hill comes home to score in front of Mariners catcher Josh Bard after drawing a walk.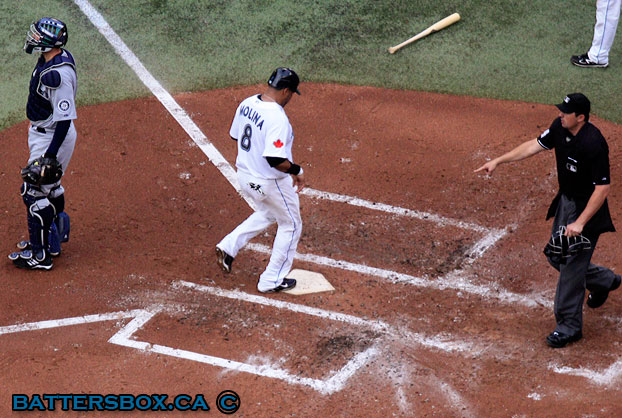 Jose Molina, who also walked, scores with Hill as Eric Thames' ground rule double to left field off Mariners starter Jason Vargas increases the Toronto lead to 4-0.

Travis Snider, who singled home a run in the third inning, caps off a five RBI night with a three-run homer off Seattle reliever Jamey Wright to right-center field give the Blue Jays an 8-2 lead. The homer was Snider's third of the year.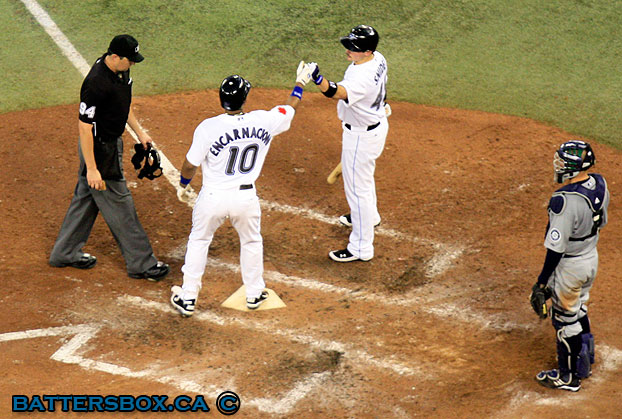 Edwin Encarnacion is greeted by Travis Snider after Encarnacion led off the sixth with a home run off Seattle reliever Aaron Laffey to center field to up Toronto's advantage to 9-2. Encarnacion's homer was his seventh of 2011.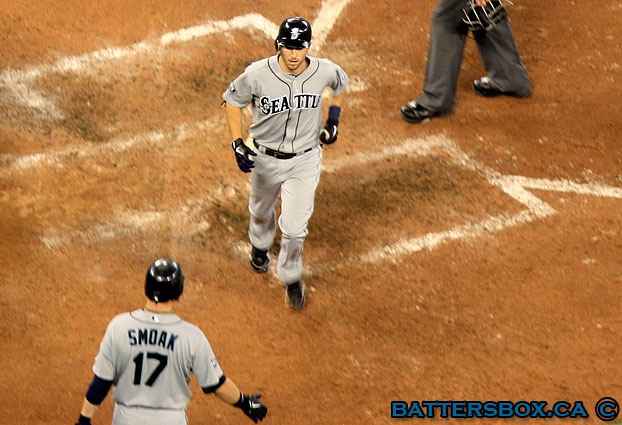 Dustin Ackley hits a two-run homer off Jays reliever Octavio Dotel to bring the Mariners to within five.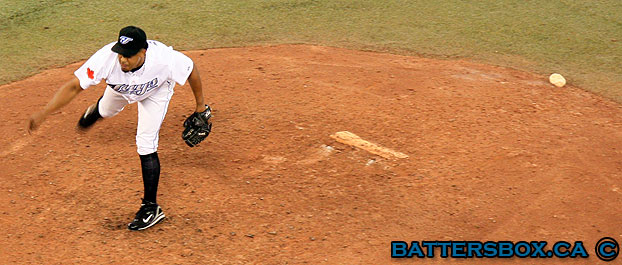 Octavio Dotel manages to finish things off in the ninth as the Jays outslug Seattle 11-6. Adam Lind added his 18th homer of 2011 in support of Brandon Morrow, who pitched seven innings to pick up his seventh win of the year.
For the 2011 finale of POTD, a look at one of the best games of the season.