Today's
POTD
looks at a happier end result for the Blue Jays.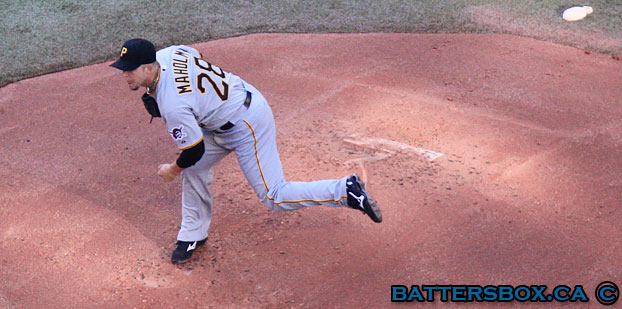 Pirates lefty Paul Maholm follows through on a pitch.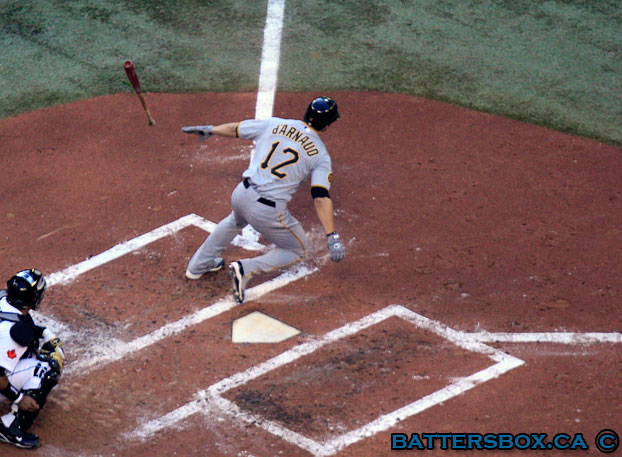 Chase d'Arnaud, brother of Jays catching prospect Travis, drops the bat as he gets to first on an infield single to third off Brandon Morrow.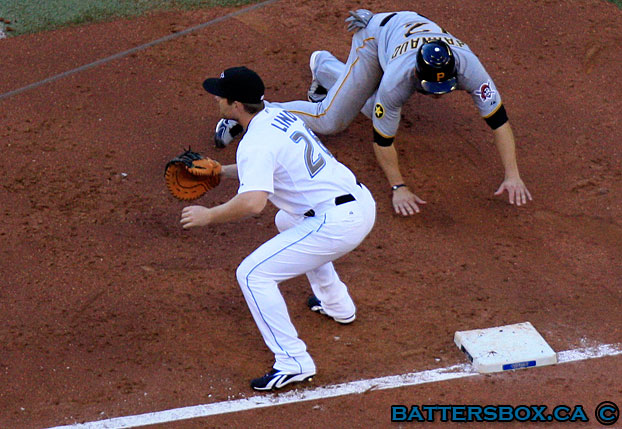 Adam Lind awaits the throw from Morrow as d'Arnaud dives back to first.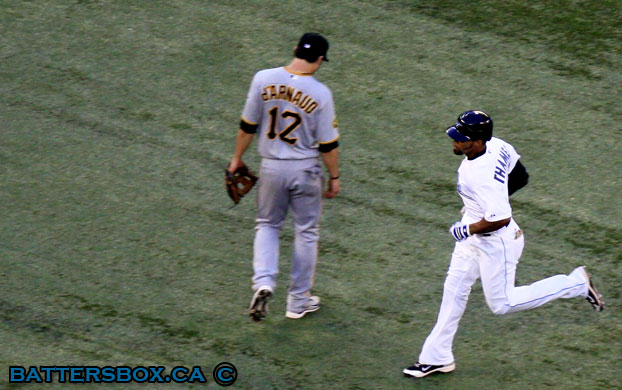 The Pirates took a 1-0 lead in the fifth after an RBI single by Ronny Cedeno but Eric Thames goes deep to left-center field off Paul Maholm in the sixth to tie the game at 1-1.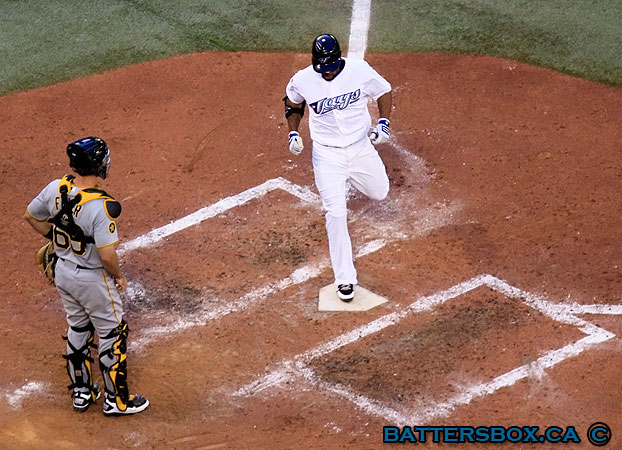 Thames completes his home run sprint for the first time in the majors in front of Pirates catcher Eric Fryer. And you though Scott Rolen had a fast home run trot!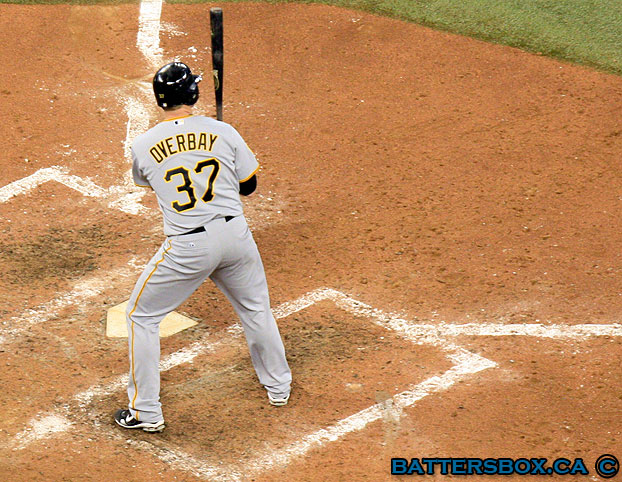 Lyle Overbay, who scored the Pirates run in the fifth, stands at the plate with two outs in the ninth inning.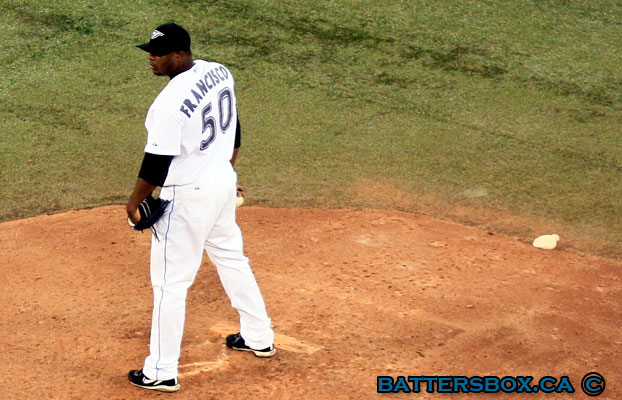 Frank Francisco, relieving Jason Frasor after his shutout eighth inning, saw his effort for a one-two-three ninth spoiled after issuing a two-out walk to Overbay.

Pinch-runner Josh Harrison limbers up as he represents the game-tying run.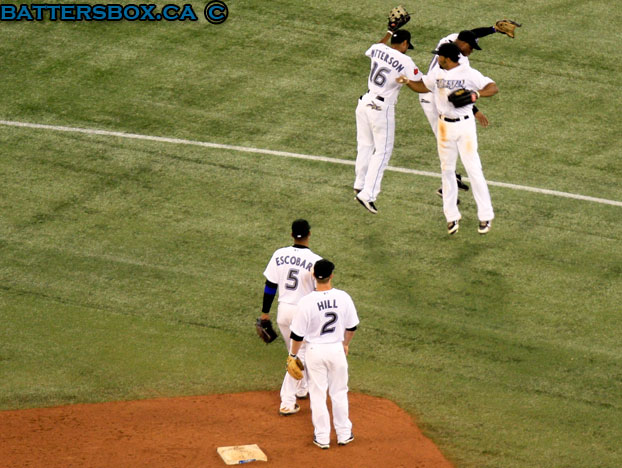 Francisco gets Matt Diaz to ground out to short to end the game and earn his ninth save of the season. Rajai Davis, Eric Thames and Corey Patterson do the victory leap while Yunel Escobar and Aaron Hill line up for the post game handshake.
Next up on POTD, a look at the Jays against another Pennsylvania-based club.



The final pitching line for Brandon Morrow as he notches his fourth win of the year in the Jays 2-1 victory over the Pirates.