Today's
POTD
looks at the series finale between the Blue Jays and the surprising Pittsburgh Pirates at the Dome.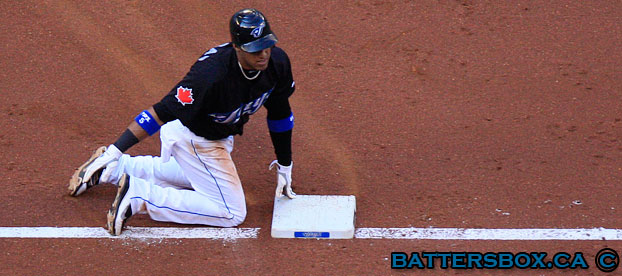 Yunel Escobar slides into third after an Eric Thames single in the bottom of the first inning. The Jays were trailing 1-0 on an RBI groundout by Andrew McCutchen that scored a leadoff triple by Alex Presley.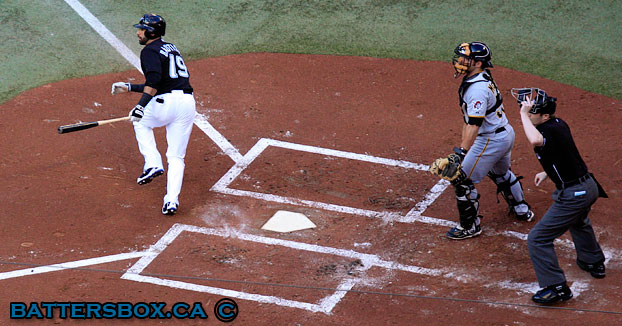 Jose Bautista cannot keep one fair down the left field line. He would later hit into a fielder's choice at first base that resulted in Escobar being thrown out at the plate.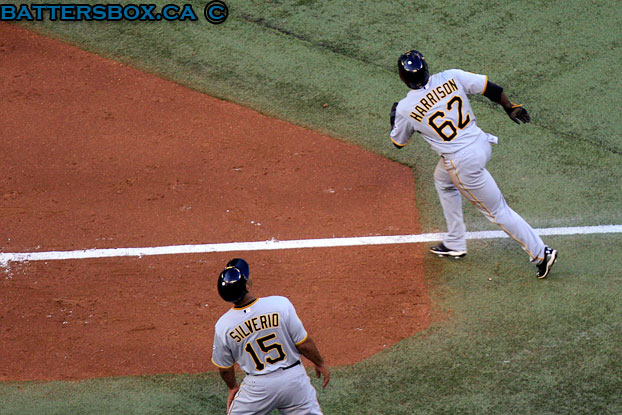 Josh Harrison, who doubled to lead off the fifth against Jays starter Brett Cecil, runs back to third to tag up on an Alex Presley fly ball to left field.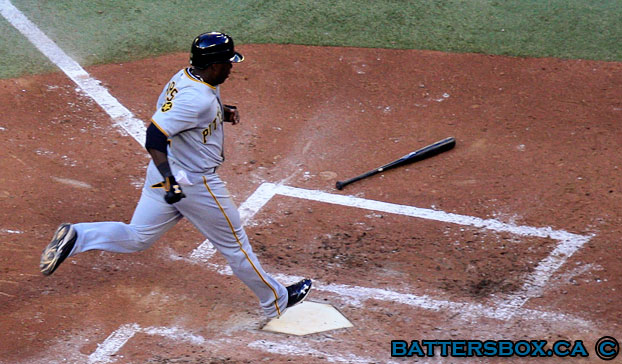 Harrison crosses the plate to give the Bucs a 2-0 lead.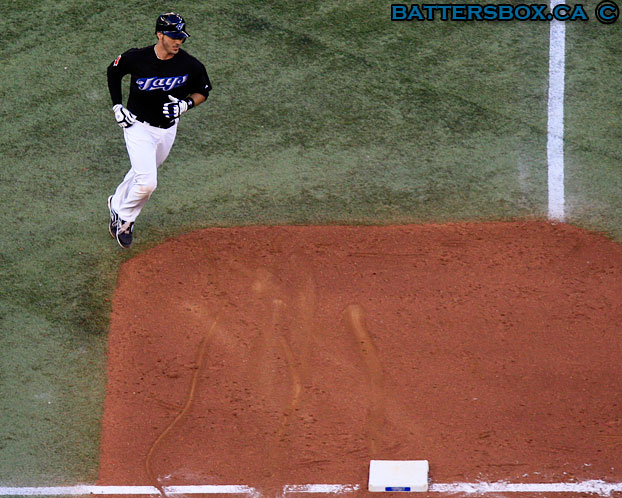 J.P. Arencibia gets ready to round third after clubbing his 12th homer of the season to left field put the Jays on the board in the bottom of the fifth.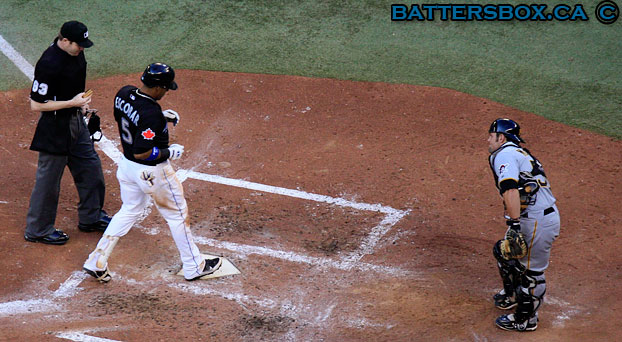 One out later, Yunel Escobar crosses home plate after belting a solo shot to left.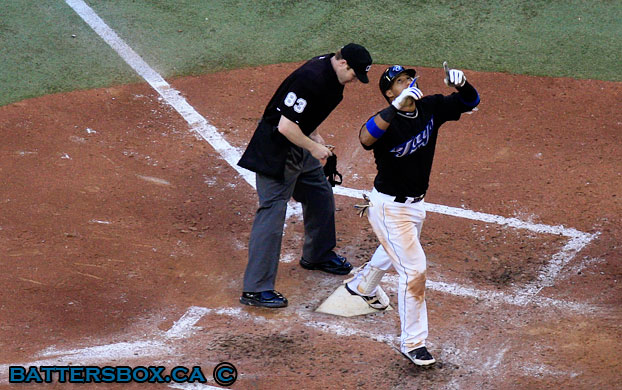 Escobar points to the sky after his 9th homer of the season ties the game at 2-2.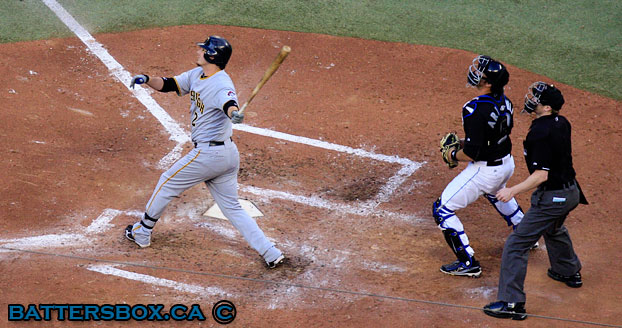 Back to back doubles by Lyle Overbay and Ronny Cedeno in the sixth helped the Pirates regain the lead before this swing by Brandon Wood.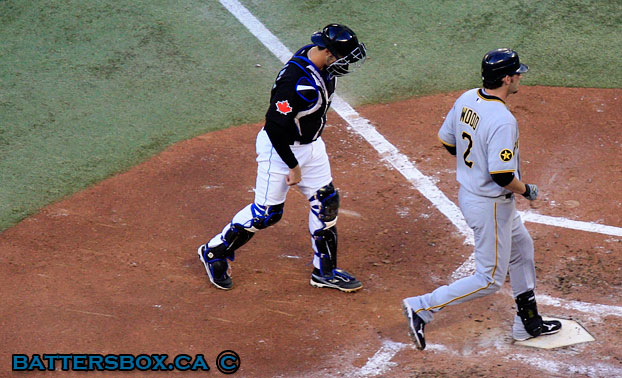 Wood homered off Brett Cecil to score Cedeno to put the Bucs ahead 5-2.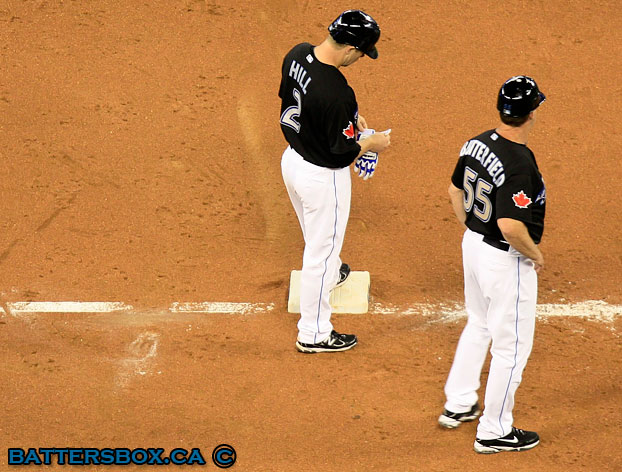 Aaron Hill stands at third after a two-out triple to center off Pirates reliever Jose Veras in the ninth. However, Corey Patterson lined out to Lyle Overbay at first to end the game to give the Bucs a 6-2 victory in the rubber match of this three-game series.
Next up on POTD, more bang for your Buc.