The Blue Jays wore red and were left seeing red in the end on Canada Day.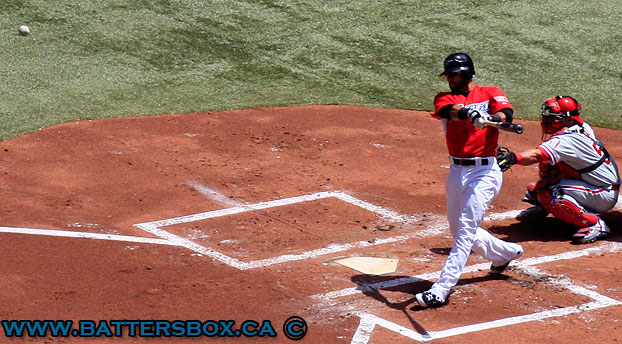 Jose Bautista
slugs a one-out double to left-center field off Phillies starter
Kyle Kendrick
in the first inning. Bautista would also crank his 25th homer of the season to left field in the seventh.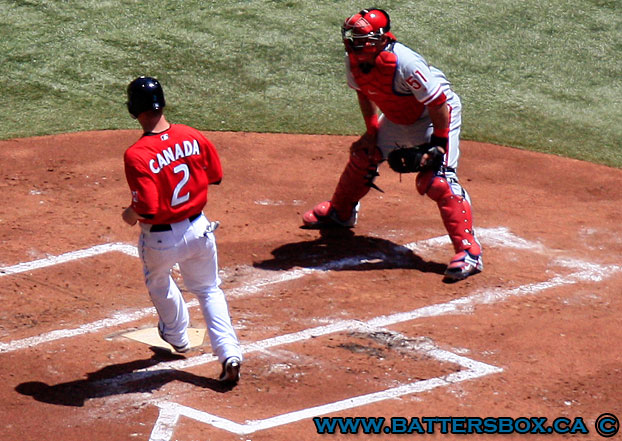 Pinch-runner
Aaron Hill
, who came into the game after
Yunel Escobar
was hit in the hand by a pitch, crosses home plate for the first run of the game.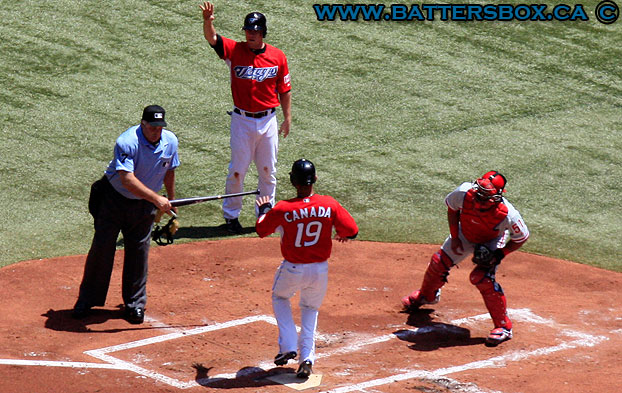 Hill hails the arrival of
Jose Bautista
as he scores on
Edwin Encarnacion
's two-run double put the Red Jays in flight.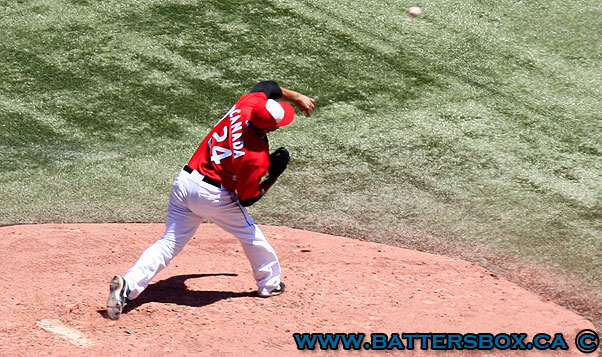 Jays starter
Ricky Romero
throws one of his 109 pitches on the day. He lasted 6 1/3 innings, giving up four runs but only two were earned.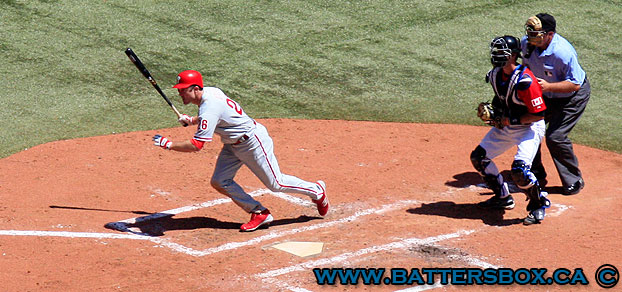 Chase Utley
strokes a single in the fifth inning. He would key the Phillies ninth inning rally with a double.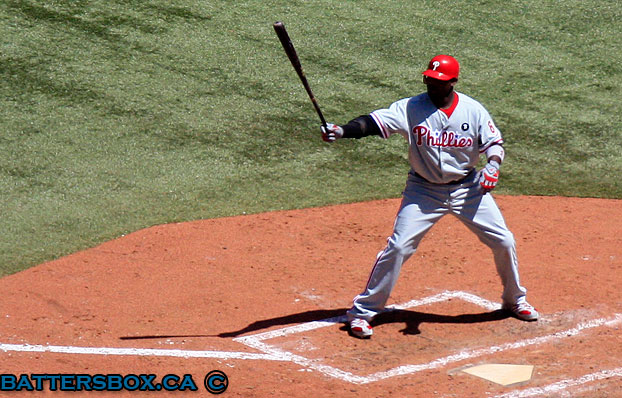 Ryan Howard
would strike out in the fifth but he would enjoy the last laugh in this one.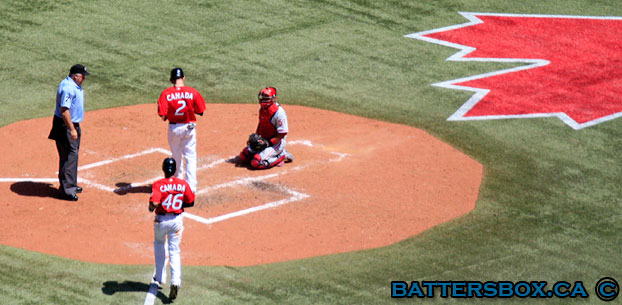 Aaron Hill
scores ahead of
Eric Thames
, who crushed a 412 foot home run to right field to give the Jays a 4-2 lead in the bottom of the fifth.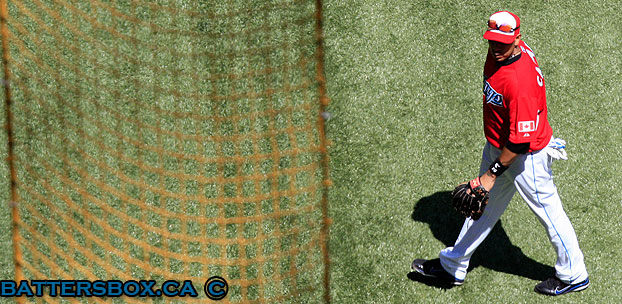 Juan Rivera
takes his place in left field but did the Jays no favours with his glove in the ninth inning as he misjudges a fly ball from
Chase Utley
that was ruled a double.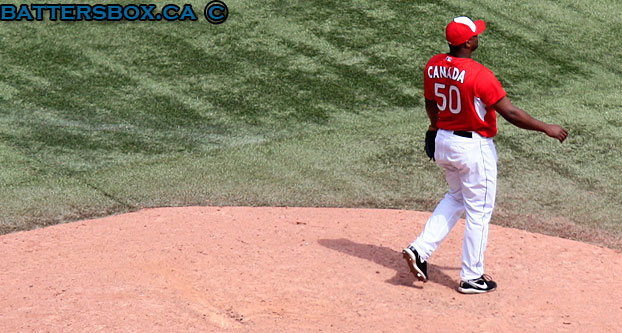 Frank Francisco
tried to slam the door shut in the ninth inning...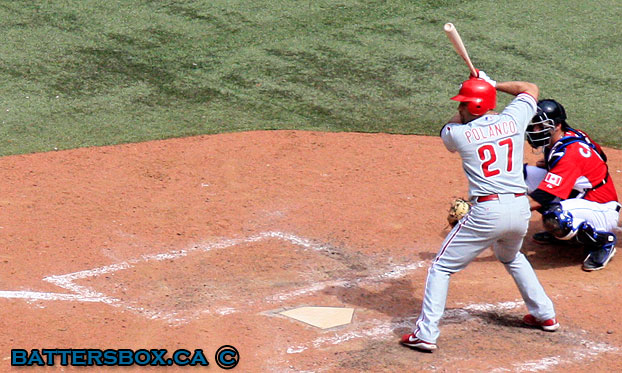 ...but his leadoff walk to
Placido Polanco
opened the floodgates. He went to third on Utley's double and came in to score on
Ryan Howard
's two-run double to give the Phillies a 7-6 victory.
Next up on
POTD
, the Jays final game in July.