Today's
POTD
features the game played on
Roberto Alomar Hall of Fame Day
at the Dome.
Colby Rasmus
takes a first inning pitch that Rangers catcher
Taylor Teagarden
tries to snare...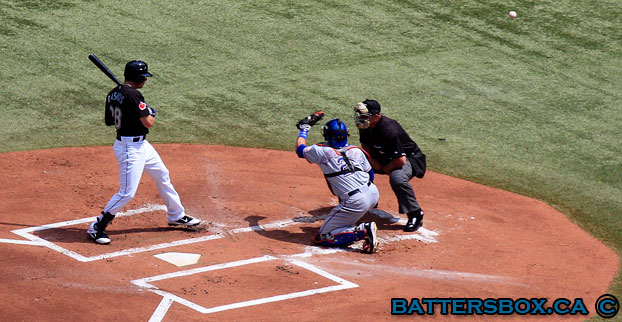 ...but it glances off his glove. No one was on base at the time and Rasmus would eventually strike out to go 0-for-13 as a Blue Jay. However, things would get better for the former Cardinal on this day.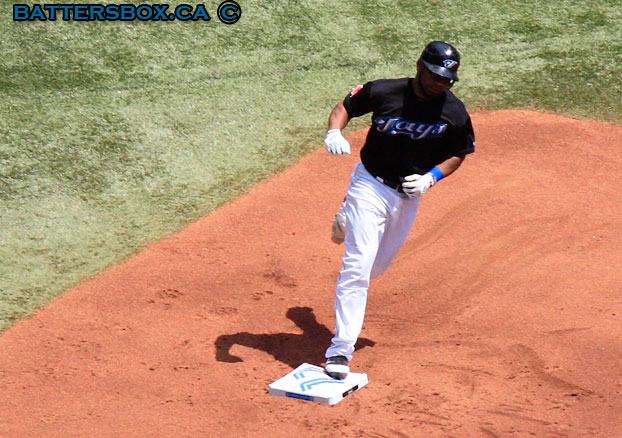 It was only fitting that
Edwin Encarnacion
, the last Blue Jay to wear #12, hits a home run on Robbie Alomar Day.
Encarnacion's 9th homer of the year scored a
Jose Bautista
walk to put the Jays in front, 2-0.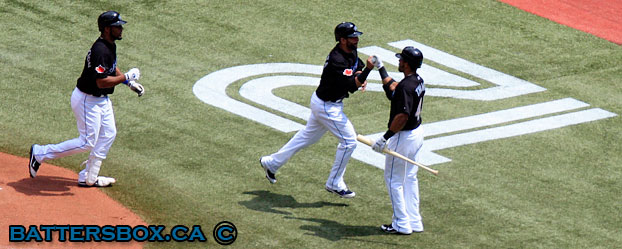 Eric Thames
bumps fists with Bautista after Encarnacion's dinger.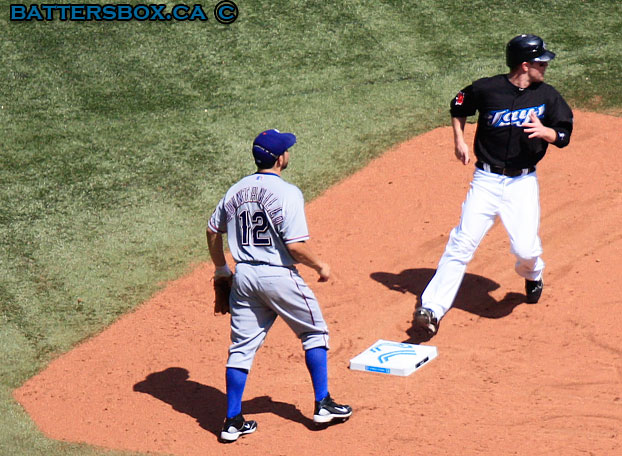 Aaron Hill
, who got aboard on an infield single in the fourth inning, looks behind him after advancing to second base on a
John McDonald
ground out to third. Former Vancouver Canadian
Omar Quintanilla
covers the bag for Texas.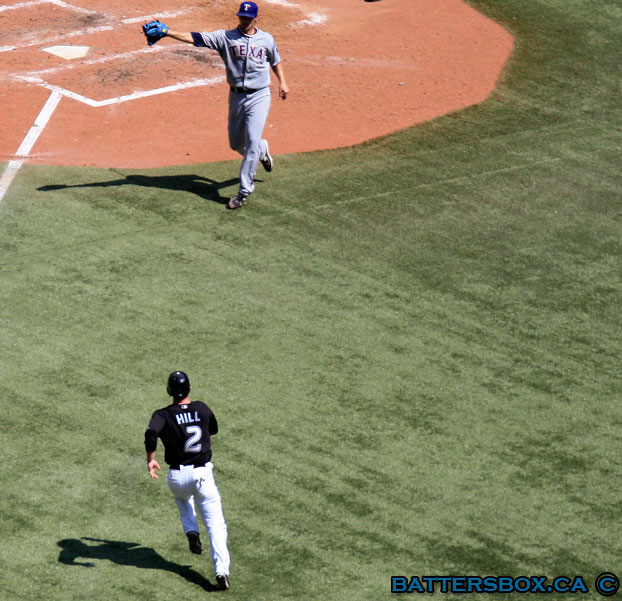 Hill gets on his horse as he heads for home on a
J.P. Arencibia
single. Texas starter
C.J. Wilson
would prefer Hill choosing another direction.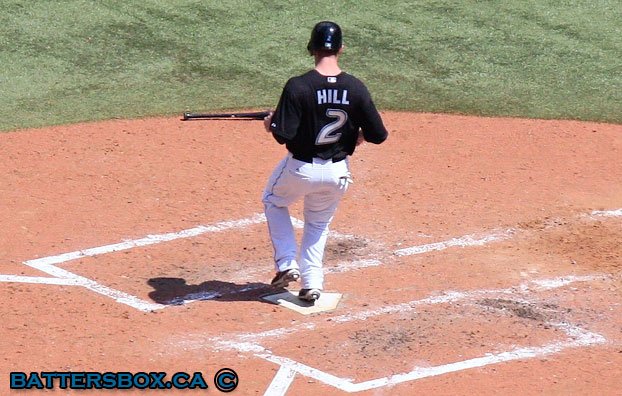 Hill's run makes it 5-0 Toronto.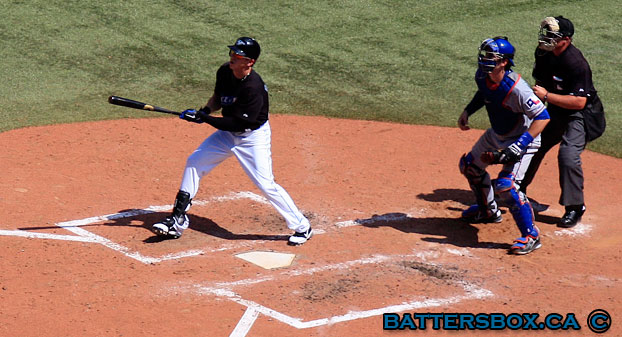 Rasmus, who picked up his first single and run scored as a Blue Jay in the third inning, strokes a double in the fourth.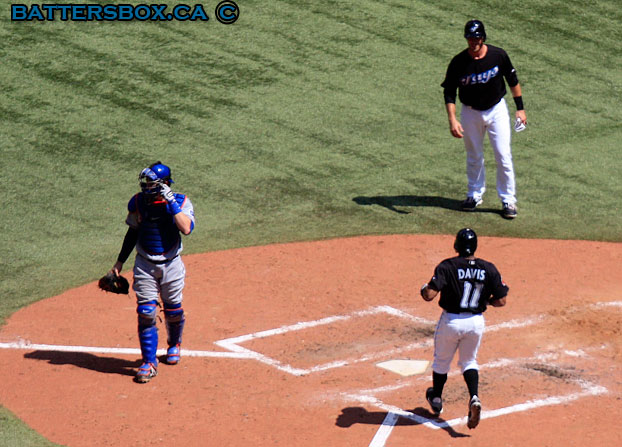 Rajai Davis
follows
J.P. Arencibia
to the dish as Rasmus' two-run double put the Blue Jays ahead by a converted touchdown and chased Wilson from the game. Texas would add a field goal with two runs in the sixth off winning pitcher
Brandon Morrow
and another in the eighth charged to lefty
Trever Miller
but the Jays held on for the 7-3 win.
---
On a sad note, my camera decided to go on the disabled list not too long after Rasmus' double. It turned out my Canon needed Tommy John shutter surgery as the shutter decided not to shut anymore. At least it cut out after the key moments of the game and after the Robbie Alomar ceremony. Fearing that my shooting days were done for the season, I was able to find a repair shop in Barrie and just like
Dustin McGowan
- the camera made a successful return in September after being sidelined for the entire month of August. I hope my camera is enjoying the off-season because I hope to put it to heavy use again when April rolls around.
Next up on
POTD
, it was in the cards for these guys.