Here are the answers to last week's challenge.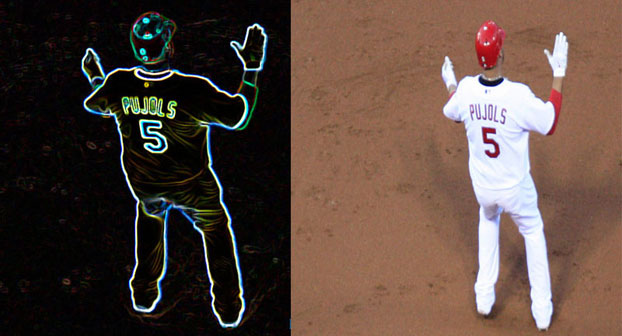 It was obvious to all Bauxites except
Parker
;D but this was
Albert Pujols
.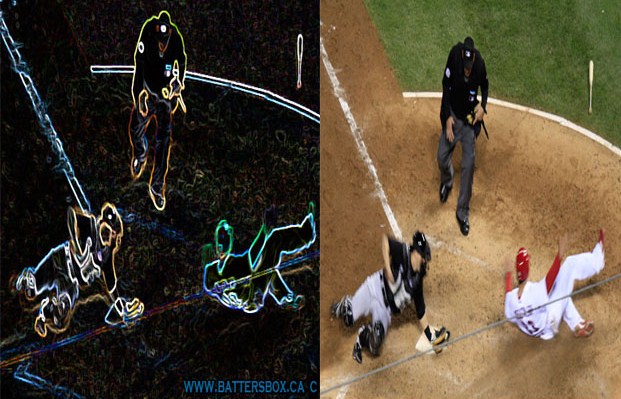 Here was the one that provided the most difficulty. This is
Daniel Descalso
beating the tag of Marlins catcher Brett Hayes at home plate. The umpire is
Bob
"No Triple Play"
Davidson
.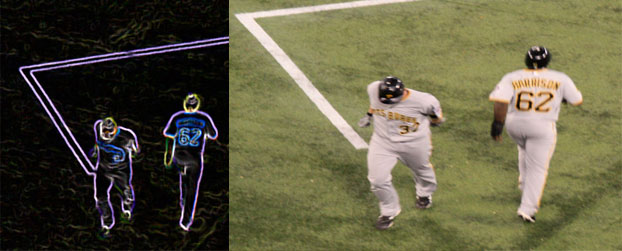 Lyle Overbay
gives way to
Josh Harrison
to run at first base.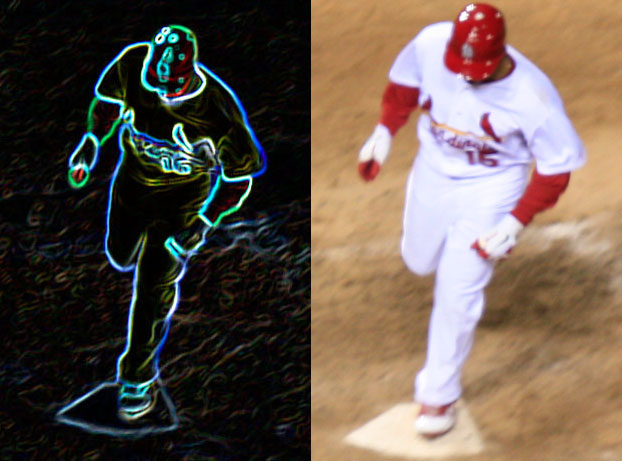 Jon Jay
, who wore #15 before giving it to
Rafael Furcal
, crosses home plate after a home run.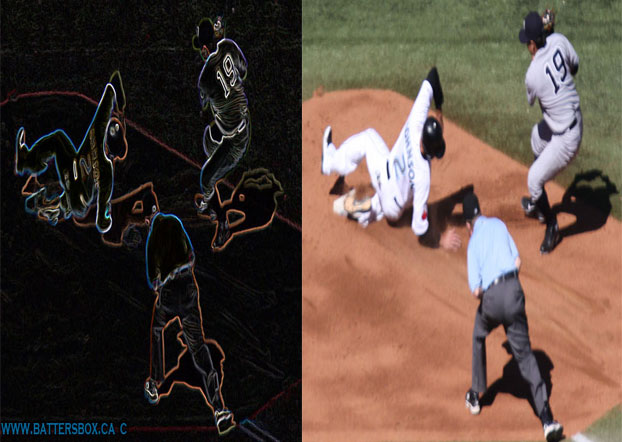 Kelly Johnson
steals second base despite the best efforts of
Ramiro Pena
. The ump is
Jerry Meals
.
---
The winner is
Original Ryan
, who correctly identified four of the people in the filtered photos. "Check the O.R." withstood a furious rally from
vonwafer 234
, who got two of them right but could not crack the code for the second photo.
Original Ryan gets this photo to celebrate his second straight trivia victory. Click on my moniker for a full-size photo.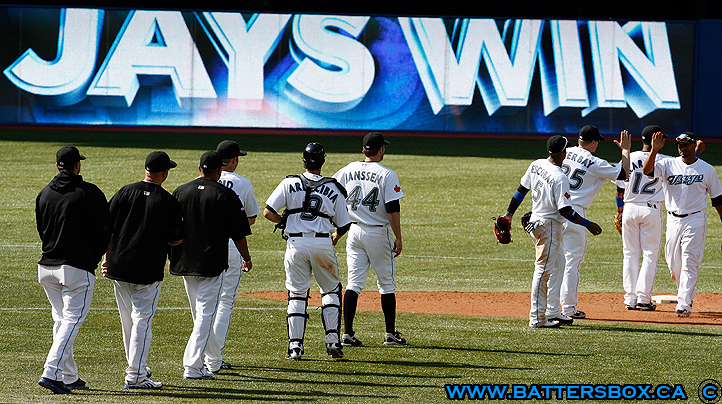 Thanks for playing.