The highlights were victories by Lansing and Bluefield. The lowlights were a couple of one-run losses by the same score, a doubleheader sweep, two extra innings losses and an 11-run beatdown in a 2-6 Monday for the affiliates.
Sacramento 9 Las Vegas 8


Las Vegas, NV
- The best the 51s can do is get a split against the first-place River Cats on Tuesday. The A's affiliate is now 5 1/2 games ahead of Las Vegas after winning two of the first three games of the series. Joel Carreno could not hold an early 4-1 lead as he could not find the strike zone with a GPS, a map, a telescope, a magnifying glass or Blue's Clues thanks to a whopping seven walks and four hits that led to six runs in 3 2/3 innings. He only struck out a pair.
Clint Everts
prevented Carreno's line from getting worse by stranding both of his runners. He worked around two hits and a walk with three strikeouts over 1 2/3 scoreless frames. Lefty
Evan Crawford
(1-2) suffered the loss as J
osh Donaldson
ripped a three-run homer in his one inning of work that also included one more hit, a walk and a strikeout.
Bobby Korecky
racked up two Ks over 1 2/3 perfect frames and
Chad Beck
overcame two hits and a walk for a scoreless ninth, thanks in large part to
Moises Sierra
- who cut down a run at the plate for a 9-2 double play.
A
Travis Snider
fielder's choice and a Sierra single in the first gave Las Vegas a 2-1 lead and they tacked on two more runs in the third on Sierra's two-run double.
Jonathan Diaz
and
Mike McCoy
connected for solo homers in the fourth and sixth innings respectively, with McCoy's blast giving Las Vegas a brief 7-6 lead.
Yan Gomes
had a run-scoring groundout in the fifth and
Chris Woodward
singled in a run in the eighth. Sierra and Woodward were the hit leaders with two apiece with Sierra also getting a base on balls. Diaz also earned a walk to go along with his homer. Gomes had a double and a walk,
Eric Thames
had a single and a hit by pitch and
Travis Snider
had a double.
Travis d'Arnaud
had a single in his lone trip to the plate before leaving the game with an injury.
Paul Phillips
had a walk and scored a run while replacing d'Arnaud. Phillips was later replaced behind the dish by Gomes.
Anthony Gose
got a walk, a plunk and two stolen bases to run his total to 29.
Adeiny Hechavarria
had a bad night with the stick by going 0-for-5. He also made his 14th error of the year at short.
Harrisburg 9 New Hampshire 8

Manchester, NH
- The Fisher Cats offence had their work cut out for them after the Nationals affiliate put a big, fat eight on the scoreboard in the second inning.
Fernando Hernandez
(1-5) gave up all those runs and only got five outs. The carnage came in the form of eight hits and two walks. He was hurt by two long balls and had just one strikeout.
Trystan Magnuson
stranded a runner for Hernandez and worked 2 1/3 shutout innings, allowing just two hits and getting two strikeouts.
Matt Daly
gave up what turned out to be the eventual winning run in the form of a solo homer over his two innings of work that included one punchout.
Stephen Marek
walked one, plunked one and struck out one in a scoreless seventh and
Ronald Uviedo
followed up with two more scoreless innings in which he walked only one while striking out three.
New Hampshire chipped away at the eight-run deficit with two runs of their own in the second, courtesy of a
Kenen Bailli
run-scoring double and a
Brian Bocock
RBI groundout. They crept closer in the fourth with run-scoring singles by
Brian Van Kirk
and Bocock and a fielder's choice groundout by
Justin Jackson
. In the sixth, Bocock went deep for a two-run homer, his first of the year, as part of a three-run outburst but that was as close as the Fisher Cats would get. They had runners at second and third with nobody out in the seventh but the next nine men were retired to end the game. Bailli and
Mark Sobolewski
led the Fisher Cats charge with three-hit games while Bocock and
Ryan Goins
had two hits apiece. Bocock also stole a base. Van Kirk drew a walk to go along with his RBI single and
Joel Galarraga
was plunked twice and stole a base.
John Tolisano
and
Mike McDade
were 0-for-5 and Jackson was 0-for-4.
Game 1 - Bradenton 3 Dunedin 1 (10 Innings)
Dunedin, FL
-
Asher Wojciechowski
pitched well enough for the win but Pirates prospect
Colton Cain
matched goose eggs with him for the first six innings. "The Big 'Ciechowski" limited the Marauders to two hits and a walk while striking out four and inducing 10 groundball outs. He set down the first 12 hitters in a row.
Alan Farina
got three ground ball outs in the seventh but
Dayton Marze
(2-3) took the loss after giving up three runs over three innings, including two in the tenth. The damage was the result of three hits and two hit by pitches. He struck out a pair and four of his six outs stayed in the infield.
The D-Jays offence had just three hits and none of them figured into the tying run in the eighth.
Michael Crouse
walked and moved up to second on a
Kevin Nolan
walk before stealing third. He came home on a
Jonathan Jones
bunt.
Ryan Schimpf
doubled and walked,
Jon Talley
doubled and Jones singled for the three Dunedin hits.
Kevin Ahrens
walked but
Jake Marisnick, Marcus Knecht
and
Jack Murphy
were a combined 0-for-12. Marisnick did throw out a runner at second base from center field to end the 10th inning.
Game 2 - Bradenton 6 Dunedin 2 (7 Innings)
Dunedin, FL
-
Casey Lawrence
had his trouble spot in the second inning when he allowed all four of his runs. After plunking the leadoff man in the third, he set down the next nine Marauders in a row to end his start on a good note. Lawrence was hurt by five hits, a walk and a hit by pitch. One of the runs was unearned as a
Ryan Schimpf
error at second allowed the leadoff hitter to reach base. Lawrence had three strikeouts and eight groundball outs.
Evan Englebrook
got through the sixth by issuing just one base on balls but
Shawn Griffith
had a rough seventh as the Pirates affiliate raked him for two runs on three hits and two walks.
A
Ryan Schimpf
RBI double and an
Oliver Dominguez
RBI single in the seventh prevented a shutout for Dunedin. Schimpf had two of Dunedin's six hits. The other hits came from
Jonathan Jones
,
Jake Marisnick
and
Marcus Knecht
getting one each.
Jon Talley
and
Kevin Ahrens
heard ball four once.
Kevin Nolan
was 0-for-4 and
Koby Clemens
went 0-for-3.
Lansing 6 Fort Wayne 2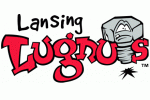 Fort Wayne, IN
-
Carlos Perez
put the Lugnuts ahead for good with a two-run single in the third inning and
Andy Burns
followed with a two-run double.
Shane Opitz
, who pinch-hit for Burns in the fifth, plated home another run with a double in the seventh and
K.C. Hobson
singled in another tally to cap off the frame. Perez had a double for a two-hit night and
Gustavo Pierre
was the other Lugnut with a two-hit effort.
Kevin Pillar
had a single and a walk while
Jon Berti
had a single and a plunk.
Kevin Patterson
also made a dent in the hit column.
Chris Hawkins
and
Kenny Wilson
were hitless but Hawkins walked twice (once intentionally) and Wilson laid down a sacrifice bunt to set the stage for Perez's two-run single in the third.
Lefty
Justin Nicolino
(3-0) pitched two-run, six-hit ball over five innings to beat the Padres affiliate. He walked one and struck out seven to go along with three outs on the ground. Nicolino went through one stretch by retiring 10 of 11 hitters, with the one runner reaching on a Burns error at short. CLAP!
Aleson Escalonte
got the hold by pitching two shutout frames with two hits and two strikeouts on his pitching line.
Brandon Berl
got the next five outs while giving up a single and a walk while registering a couple of Ks.
Ajay Meyer
stranded a pair of baserunners with a game-ending strikeout to collect his 22nd save.
Everett 13 Vancouver 2
Everett, WA
- The Mariners affiliate rudely welcomed the defending Northwest League champions with one run in the first before leapfrogging their way to nine more runs in the second. Lefty
Eric Brown
saw three balls go over the fence and was hammered for all 10 runs on nine hits and a walk over 1 2/3 innings while striking out one.
Andrew Sikula
had nothing but twos in his pitching line as he went 2.2 innings and gave up two runs on two hits and two walks.
Ian Kadish
had a 4-2 K/BB total over two shutout frames.
Philip Brua
allowed the final run over his one inning of work on one hit and a wild pitch. Infielder
Matt Johnson
mopped up with a clean ninth that included a pair of Ks. We may have the next
Mike McCoy
here!
Daniel Arcila
made sure the AquaSox would not get the shutout as he punched home two with a double but he was thrown out at third.
Ian Parmley
was the only C's hitter to collect two hits and also worked a walk from the leadoff spot.
Derrick Chung
pinch-hit for Parmley and got a hit in his lone at-bat.
Jorge Flores
doubled with the other base hits coming from
Tucker Frawley
and
Nick Baligod
. Flores and Frawley were also hit by pitches.
Jordan Leyland
,
Dan Klein
and
Kellen Sweeney
each earned a base on balls.
Matt Newman
was 0-for-3 and
Balbino Fuenmayor
was 0-for-2.
Dalton Pompey
and
Leo Hernandez
came up empty in their lone at-bats.
Bluefield 10 Burlington 5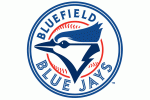 Burlington, NC
- A two-out error in the first inning by the Royals second baseman opened the door for
Art Charles
, who blasted a two-run home run to get Bluefield on the board in the first inning. Charles went deep again for another two-run shot in the third inning to cap off a three-run outburst.
Jason Leblebijian
had an RBI double in the sixth while
Matt Dean
's two-run double and
Carlos Ramirez
's RBI single highlighted a four-run ninth. Charles had three hits and a walk and Leblebijian was 3-for-6, including two doubles.
Jacob Anderson
was 2-for-3 with a walk, a hit by pitch and a stolen base and Ramirez enjoyed a two-hit night. The Juniors,
Dwight Smith
and
Dickie Thon
, each collected a base hit in five at-bats.
Christian Lopes
was 0-for-4 with two walks but
Seth Conner
was hitless in his five trips to the dish.

Deivy Estrada
(1-0) pitched the minimum five innings for the victory. All four runs he gave up came in the fourth after he retired the first nine hitters in a row. The trouble started with a hit by pitch and ended with a three-run homer. He settled down to work a one-hit fifth. Estrada gave up five hits, struck out four and walked no one. Six of his 10 outs in play were of the groundball variety. Lefty
Griffin Murphy
pitched three shutout frames by scattering two hits and walk and ringing up a couple of strikeouts. He also picked off a runner.
Denny Valdez
struck out a couple but walked a couple and plunked a couple and that led to a run in the ninth.
GCL Braves @ GCL Blue Jays - Postponed.
DSL Brewers 10 DSL Blue Jays 8 (10 Innings)

San Pedro de Macoris, DR
-
Angel Rojas
had a 4-for-6 day with an RBI,
Cesar Barazarte
had three hits and a walk with two RBI and
Edwin Fuentes
reached base four times with a hit and three walks.
Deiferson Barreto
had a hit, two walks and a stolen base.
Gustavo Perinen
had a single and a base on balls.
Andres De Aza
and
Luis Martin
each had doubles and two runs knocked in.
Ronniel Demorizi
walked twice and stole a base.
Andres Sotillo
was 1-for-2 with an RBI and
Roberto Vahils
was 0-for-2 with a walk from the catcher's position.
Luis De La Rosa
pitched no-hit ball for three shutout innings. The bad news was a 1-4 K/BB ratio.
Wilmin Lara
also went three innings but was nailed for three runs on three hits, including a homer, along with a 1-1 K/BB total.
Gilberto Vielma
got credited with a hold but nothing else as he retired all of one batter while allowing four runs on two hits and two walks while whiffing one.
Manuel Lopez
(1-2) got the double whammy with a blown save and the loss thanks to three runs (two earned) on three hits and walk while racking up one K. He also allowed out of Vielma's three runners to score.
Eyerys Guerrero
stranded two Lopez runners in working a perfect ninth that saw him strike out a batter.

*** 3 Stars!!! ***

3. Asher Wojciechowski, Dunedin
- The Dude abides with his fourth quality start over his last six to lower his ERA to 4.28.

2. Art Charles, Bluefield
- Hitting .350 with an OPS of 1.519 to start the season.


1. Justin Nicolino, Lansing
- A 1.42 ERA and a 55-11 K/BB ratio over 57 innings. Opponents are hitting just .226.
Extra Innings...