In honour of his major league debut, today's
POTD
is dedicated to rookie outfielder
Anthony Gose
after he went 1-for-2 against the Yankees Tuesday night.
Anthony Gose
, surveying the infield at Cheney Stadium in Tacoma June 27, where only his shadow can overshadow his glove.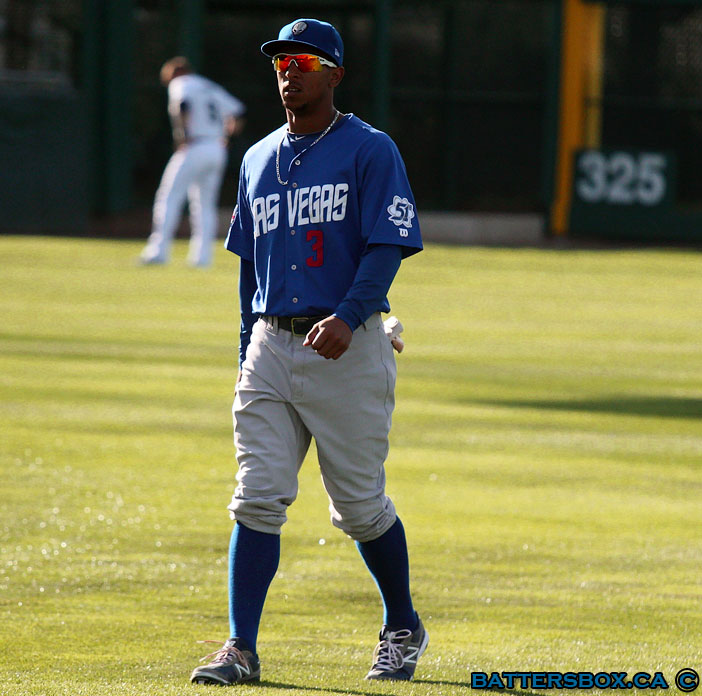 Anthony Gose
, who will turn 22 on August 10th, was selected 51st overall by the Philadelphia Phillies in the 2008 amateur draft. The 6-foot-1 left-handed hitting outfielder was dealt by the Phillies to Houston for pitcher
Roy Oswalt
and was then flipped over to the Blue Jays moments later in exchange for first baseman
Brett Wallace
before the July 2010 trade deadline.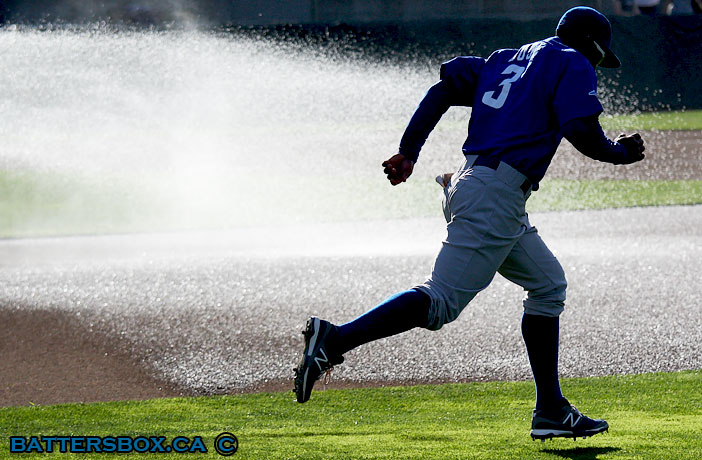 Speed is the name of the game for
Anthony Gose
as he has stolen 223 bases with a 74 percent success rate over his five seasons in the minors.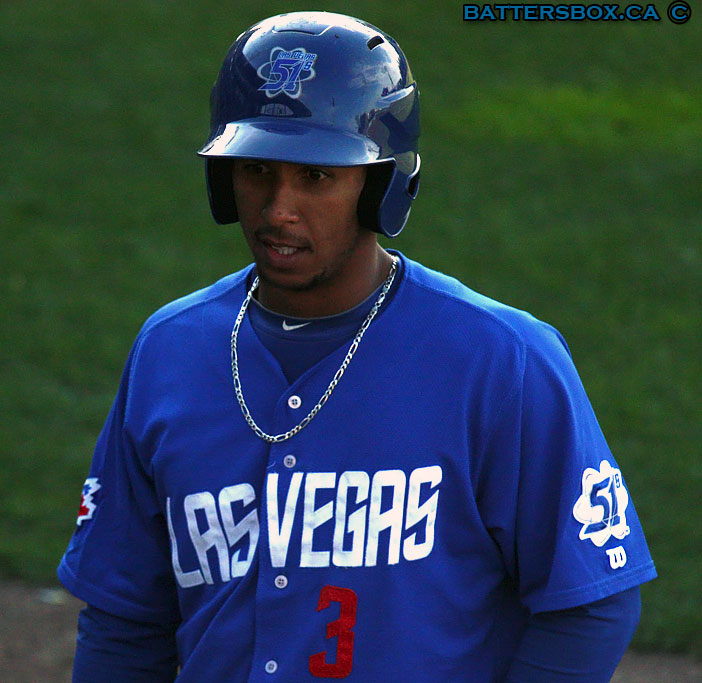 Anthony Gose
stole 70 bases with Double-A New Hampshire in 2011 but his best single season total came in 2009 when he stole 76 bases with Single-A Lakewood of the South Atlantic League.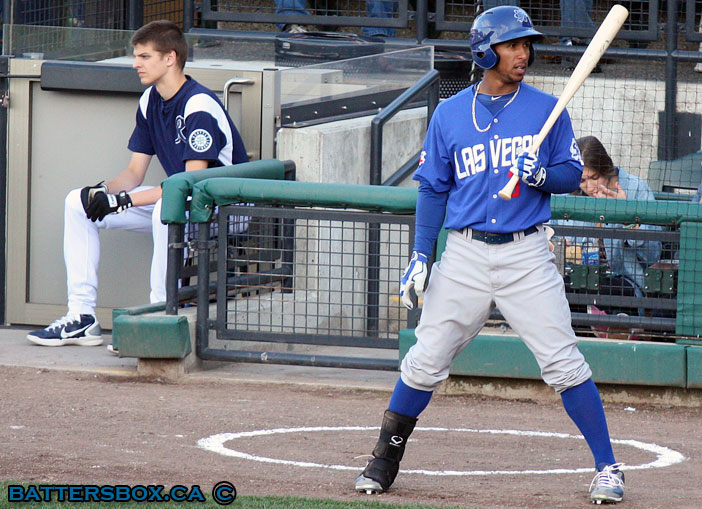 Anthony Gose
has been a work in progress with the bat. He never broke the .400 slugging percentage barrier during his time in the Phillies organization but he has topped that mark over his stints in Dunedin, New Hampshire and Las Vegas.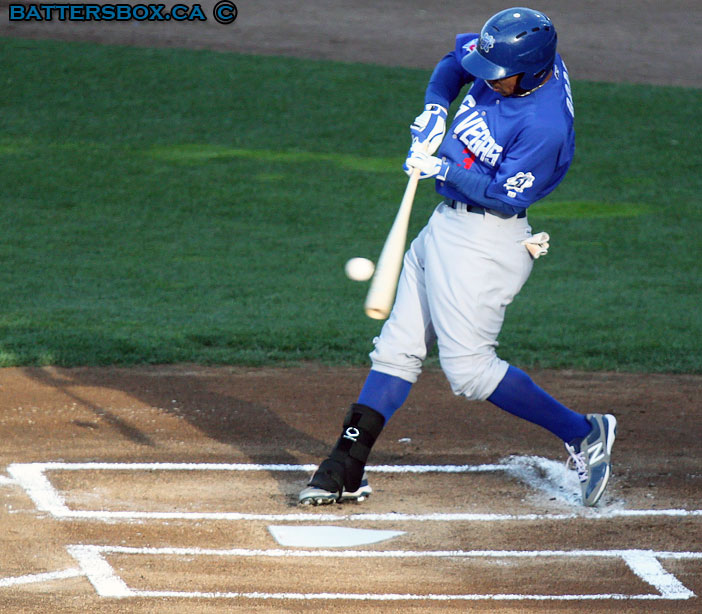 Making contact has been a challenge for
Anthony Gose
as he has struck out 501 times over his minor league career, 154 of those came in New Hampshire last season.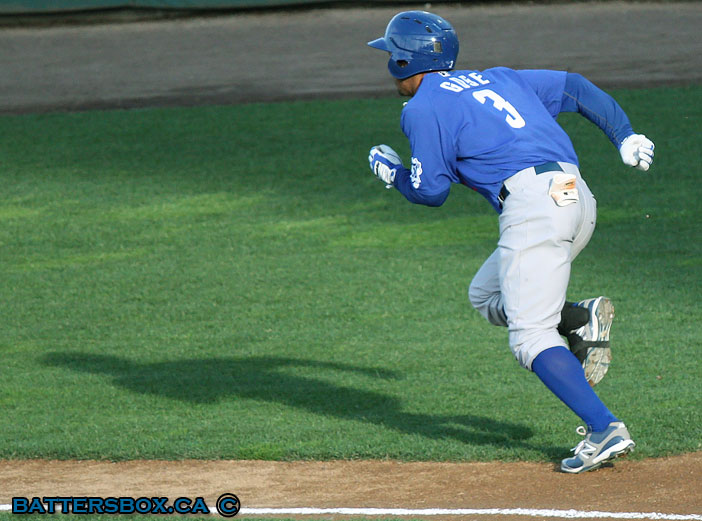 Anthony Gose
has been able to make more contact with the bat in 2012. He struck out in 26 percent of his plate appearances in 2011 but has whittled that down to just over 21 percent this season. However, his lone at-bat in his final game with the 51s on Monday resulted in a strikeout.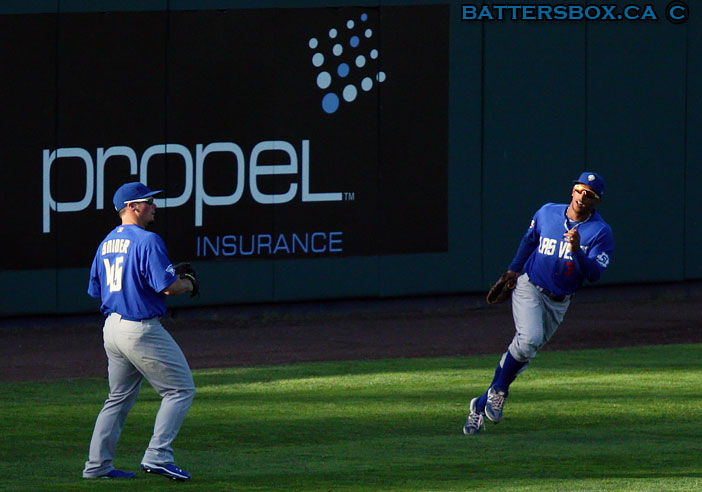 Anthony Gose
, peeling off after left fielder
Travis Snider
makes the catch, surprised many Jays observers that he got the call to replace the injured
Jose Bautista
instead of Snider.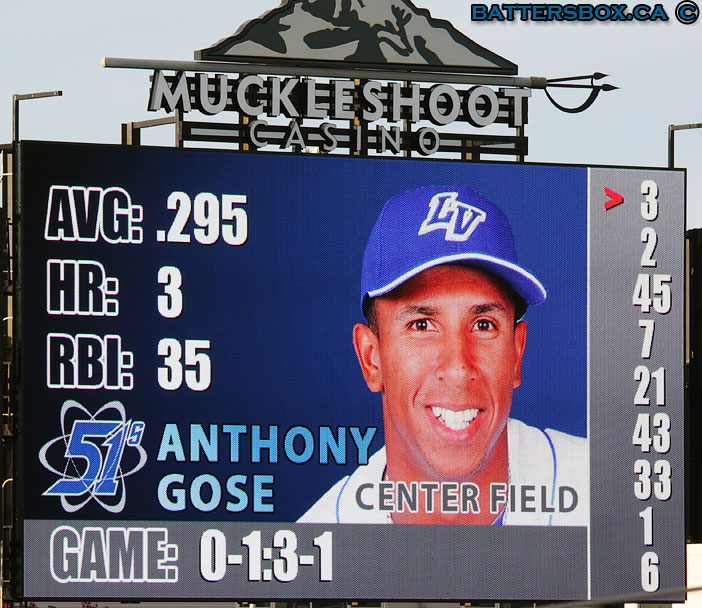 Anthony Gose
has maintained his batting average in the .290s with Las Vegas this season. He has compiled a batting line of .292/.375/.432 to go along with 18 doubles, 10 triples, five homers and 41 runs batted in. He was 29-for-39 in the stolen base department.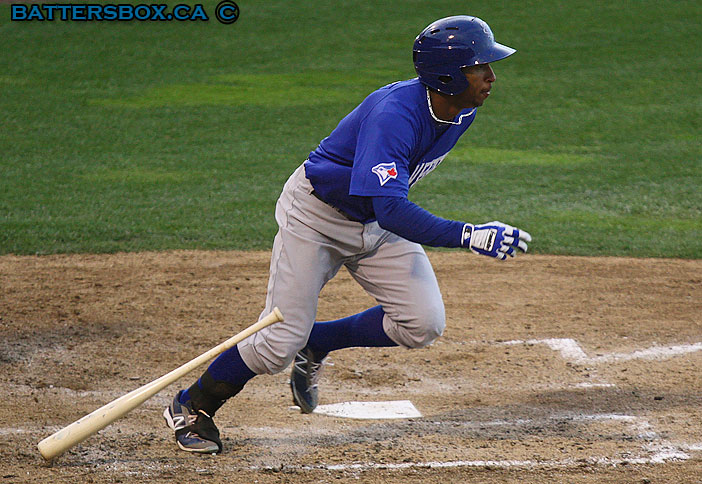 Anthony Gose
is wearing #43 for the Blue Jays, worn by two-time World Series winning manager
Cito Gaston
. Lefty
Trever Miller
wore #43 last season and fellow southpaw
Jesse Carlson
wore it before Gaston came back for his second act as manager in 2008. The last position player to wear that number was infielder/outfielder
Kevin Barker
in 2006. Now you know!