Today's
POTD
looks at two of the players going to Houston as part of Friday's 10 player deal.
Francisco Cordero
on
JaysVision
as he enters a game at the Dome against Baltimore April 14.  He made his Blue Jays debut in the season opener against Cleveland April 5 with a scoreless inning.

Francisco Cordero
's first appearance at the Dome also resulted in a scoreless frame in the home opener against Boston April 9.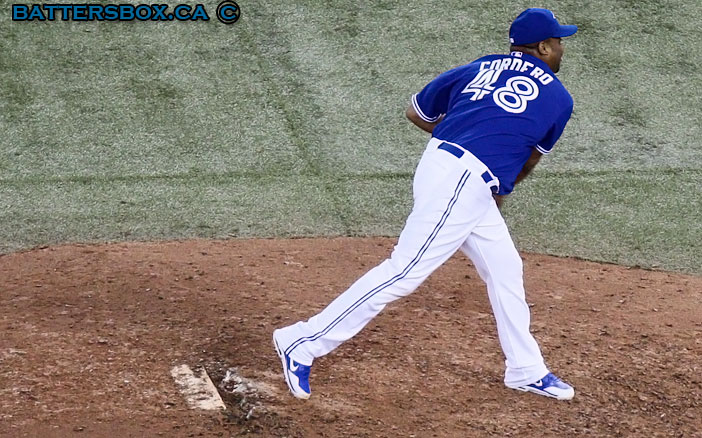 Francisco Cordero
really drew the wrath of Jays fans with his first blown save against the Mariners at the Dome April 27.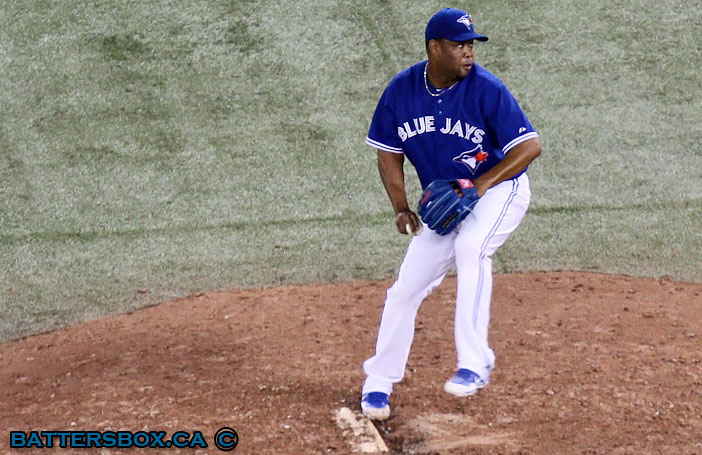 That April 27 appearance for
Francisco Cordero
began a string of three blown saves in four outings, capped off by a meltdown in Oakland May 8 in which he surrendered a walk-off grand slam to
Brandon Inge
.
This was a look from
Francisco Cordero
that Jays fans saw too often.  Here, he gives up a game-winning home run to
Nolan Reimold
, a two-run shot in the ninth, that gave Baltimore a 6-4 win.  The last straw for Jays fans was on Canada Day when he gave up home runs to
Mike Trout
and
Mark Trumbo
in a 10-6 loss to Los Angeles.

Ben Francisco
on
JaysVision
prior to a game against Boston April 11.  Francisco's first game as a Jay was in Cleveland April 8 when he went 0-for-1 pinch-hitting for
Jeff Mathis
but wound up at first on an error by shortstop
Asdrubal Cabrera
.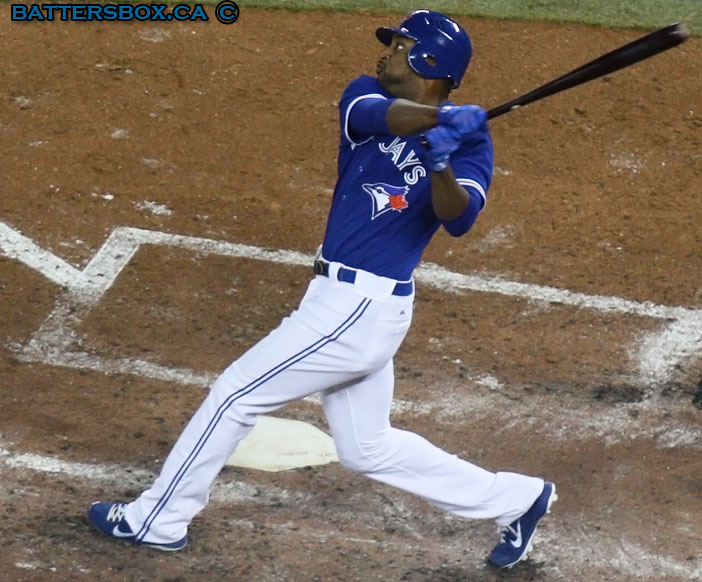 Ben Francisco
's first home appearance as a Blue Jay did not result in any hits, going 0-for-3 as the designated hitter against the Red Sox
Jon Lester
.

Ben Francisco
's second home start went much better as he would go 2-for-3 with a walk against Baltimore April 15.
Ben Francisco
is chased back to first as the Orioles
Chris Davis
receives the throw.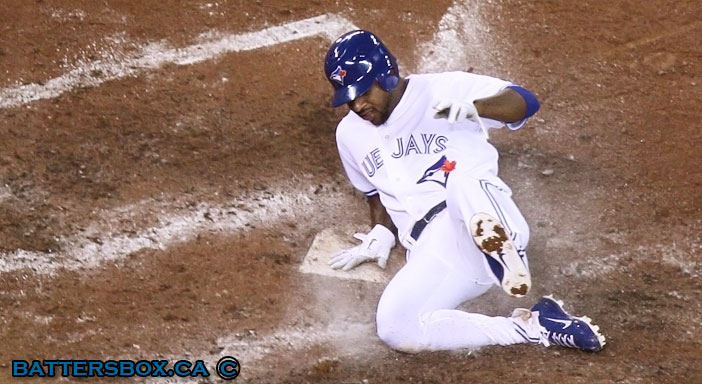 Ben Francisco
slides home safely after a
Jeff Mathis
single in the fifth inning to help the Jays beat the O's 9-2 on
Jackie Robinson Day
.
Francisco batted .240/.296/.380 in 54 plate appearances with Toronto.  He had no homers, two runs batted in, five doubles and one triple.  He was caught stealing in his only attempt.  He did go 1-for-1 in his Houston Astros debut Friday, collecting a pinch-hit single off Arizona's Jonathan Albaladejo.  He is wearing #3 for the Astros.  As for Cordero, he posted a 3-5 record with a 5.77 ERA and two saves.  His K-BB ratio 26-14 in 35.1 innings with an unsightly WHIP of 1.75.  Now wearing #37, he worked a scoreless inning for Houston Friday night.