Today's
POTD
brings you on to the field of Nat Bailey Stadium with a special prize at the end.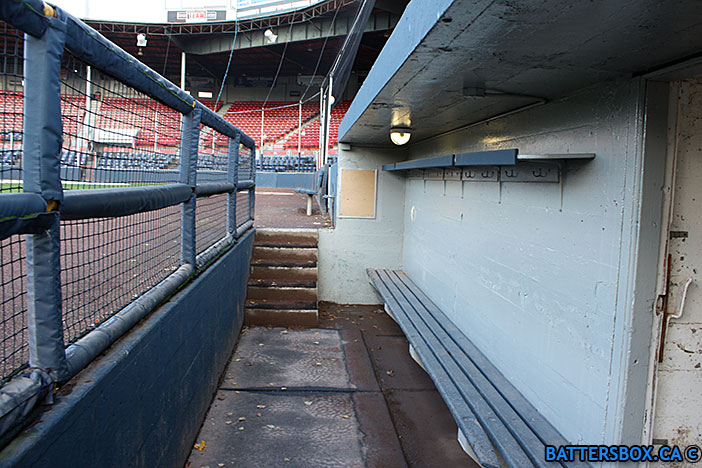 Like the Blue Jays, the Canadians dugout is located on the third base side.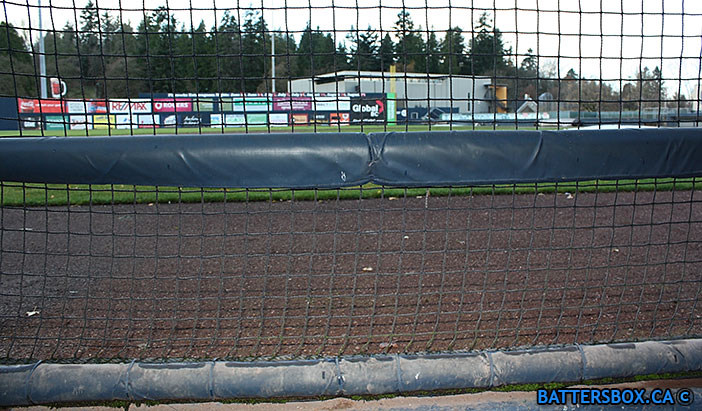 A view of the field from the dugout. The building behind the right field fence is the Vancouver Phoenix Gymnastics Center. Canadians slugger
Art Charles
launched a home run that landed on the roof late in the regular season.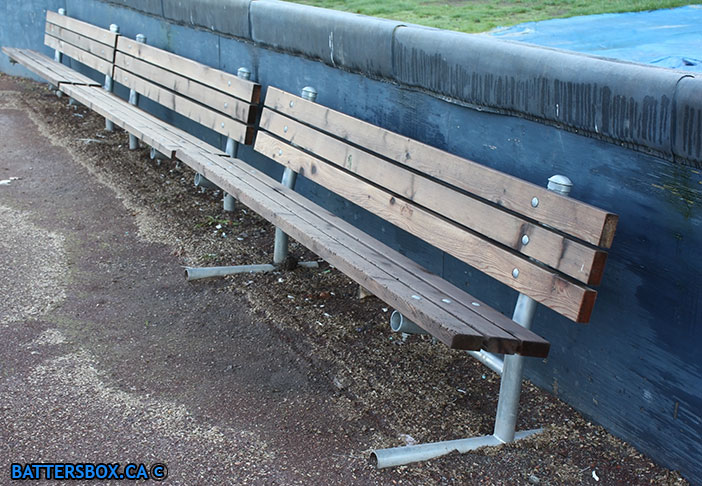 The hangout for Canadians relievers - the bullpen.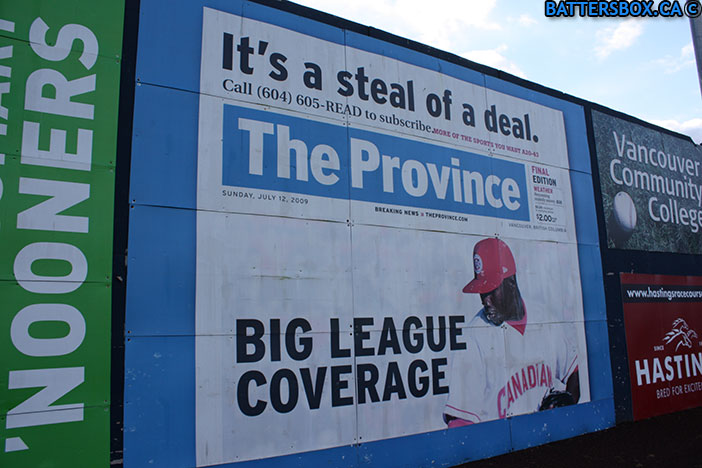 The left field corner.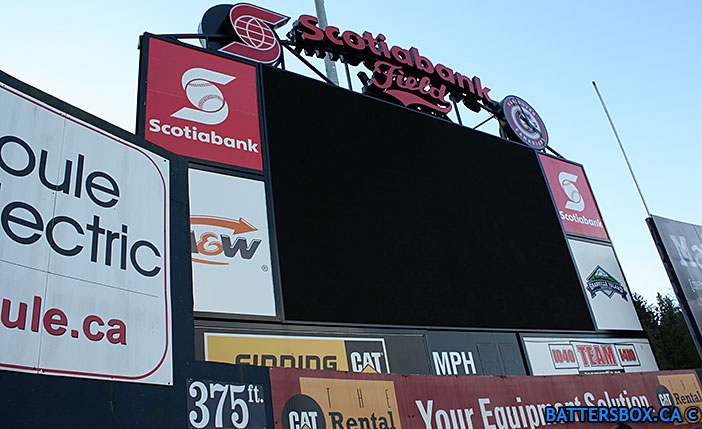 The high-definition scoreboard.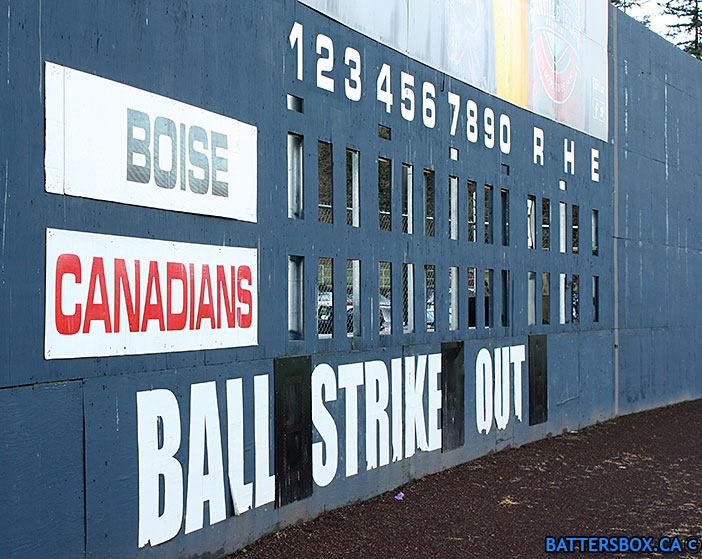 The manual scoreboard from Game 1 of the Northwest League final, a come from behind victory over Boise.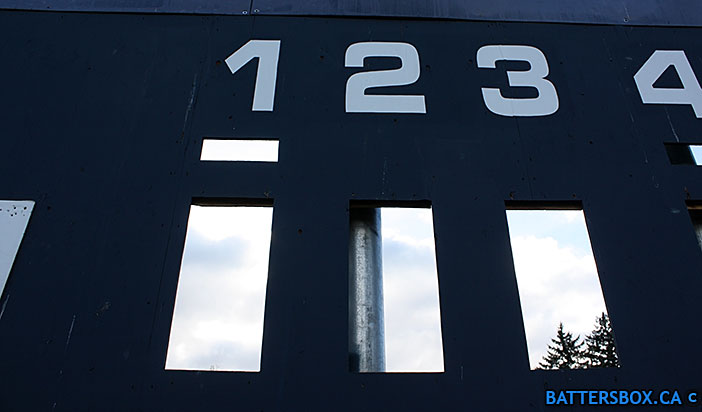 I've said it before and I've said it again - cool points go to stadiums with manual scoreboards.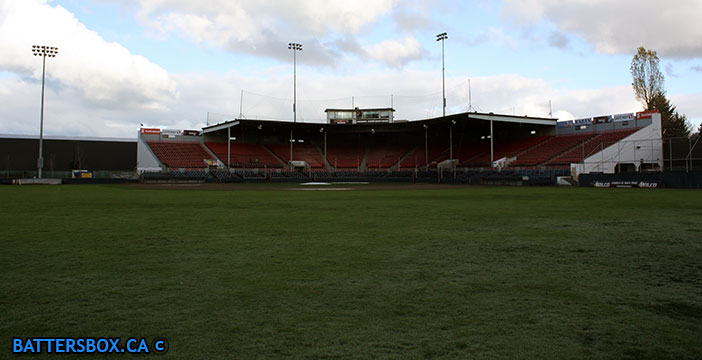 A view of Nat Bailey Stadium from the warning track.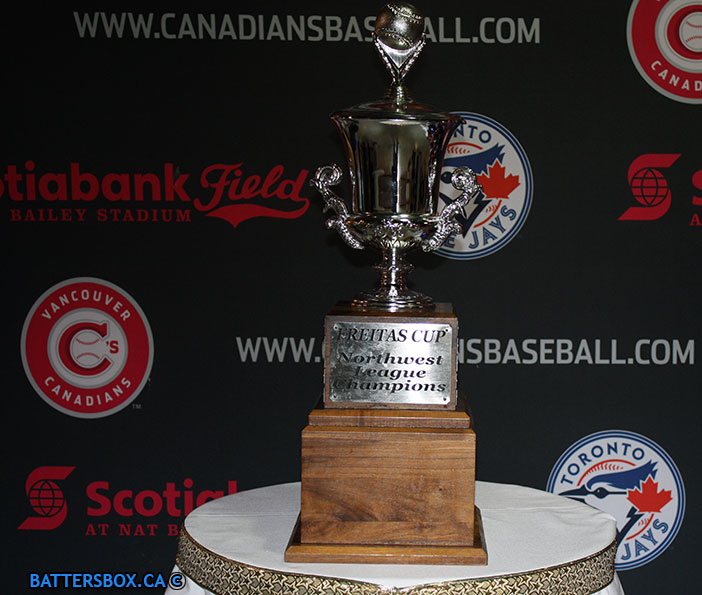 The Bob Freitas trophy proudly on display back inside the stadium. The C's cleared customs with the trophy after beating Boise in the third and deciding game of the Northwest League final.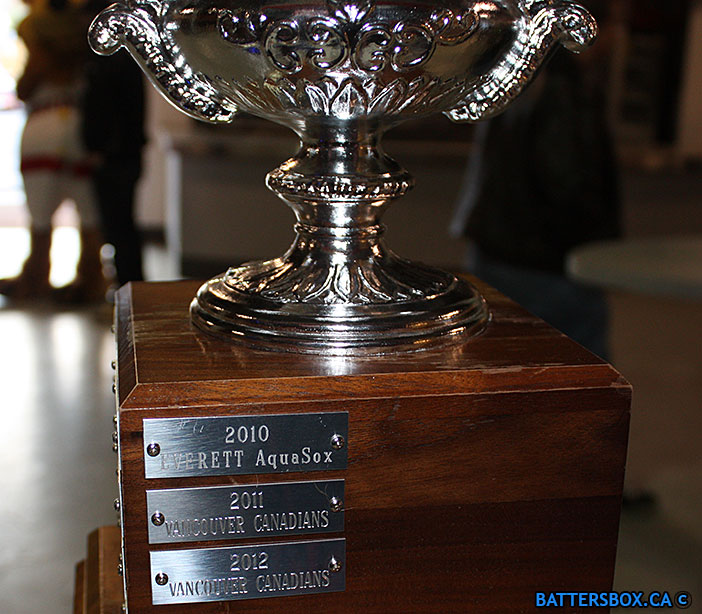 The C's had to beat the the 2010 champion Everett AquaSox in this year's Western Division Final before disposing of Boise to repeat as Northwest League champs.
A special thank you to the Canadians organization for putting on this event.