Today's
POTD
looks at the Vancouver Canadians in action against the Boise Hawks in a rematch of last year's Northwest League championship final.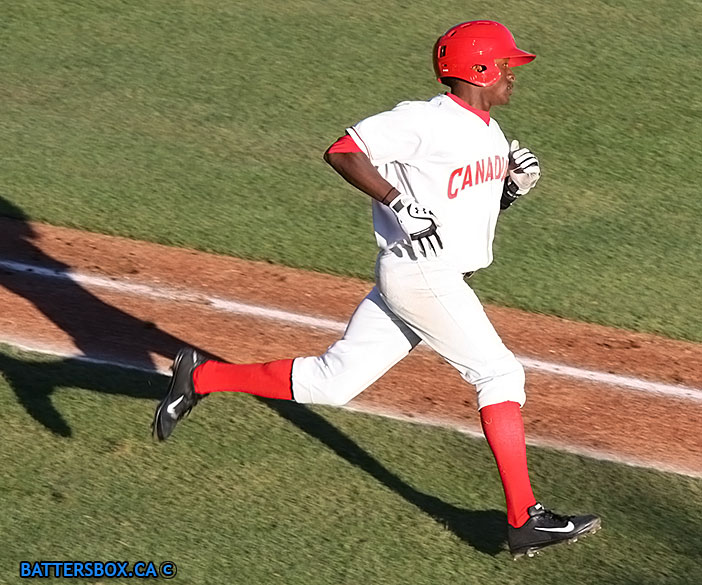 David Harris
leads off the third inning with a single to center field.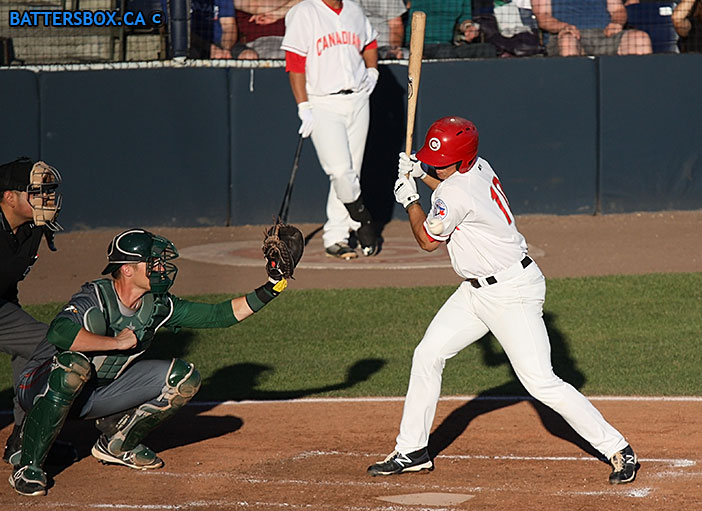 Dickie Thon Jr.
takes one for the team with the bases loaded.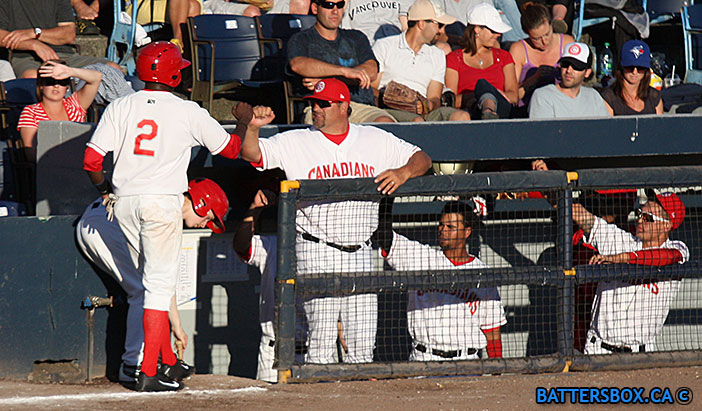 That leads to Harris crossing home plate with the first run of the game and getting congratulated by pitching coach
Jim Czajkowski
.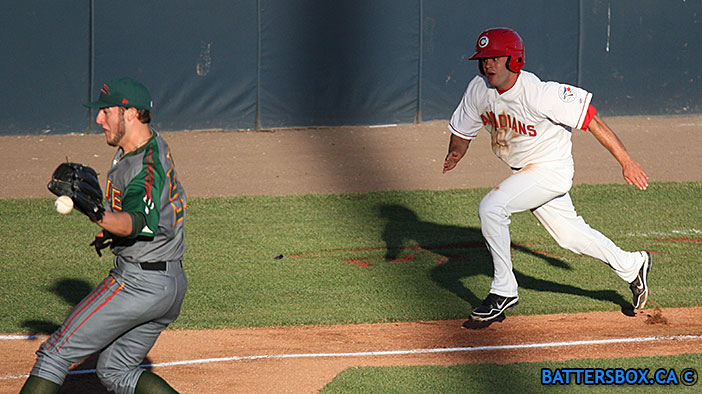 Chaz Frank
makes a mad dash towards the plate on a wild pitch.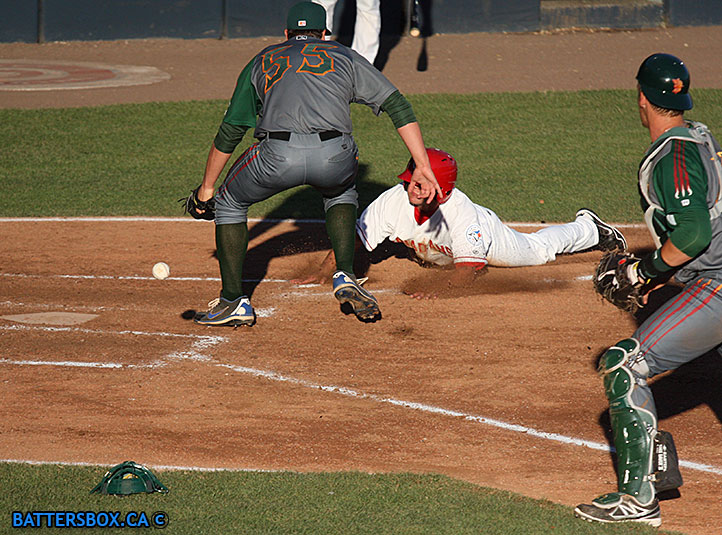 Frank begins a head-first dive towards home plate as Boise pitcher
James Pugliese
goes after the ball. Hawks catcher
Cael Brockmeyer
can only look on.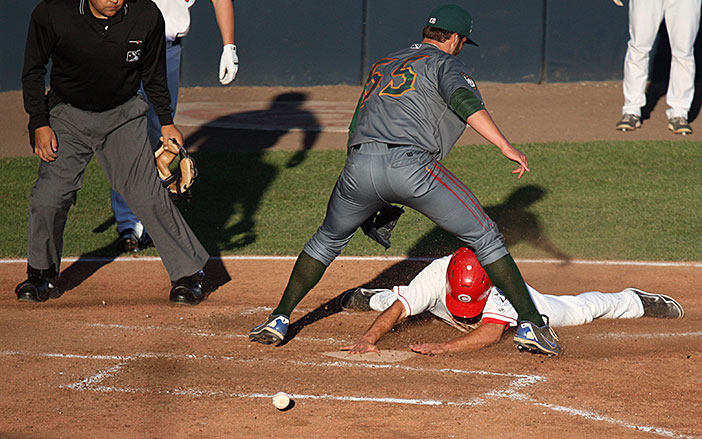 Frank goes between the wickets of Pugliese to touch home plate and make it 3-0 Canadians.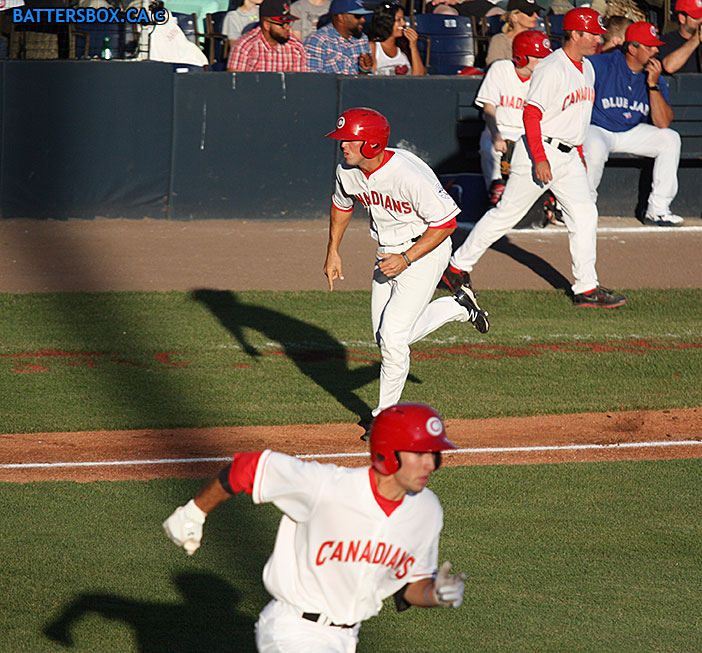 Thon Jr. heads home while
Daniel Klein
runs to first. Klein's groundout to third plated the fourth and final run of the inning.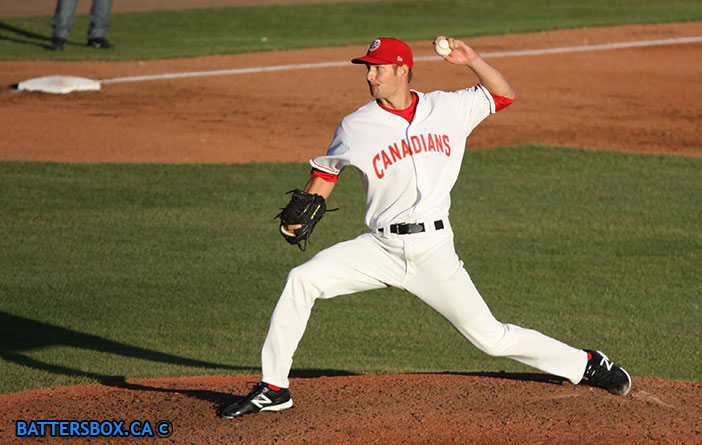 Lefthander
Matt Dermody
pitched five shutout frames of three-hit ball, striking out three and walking nobody.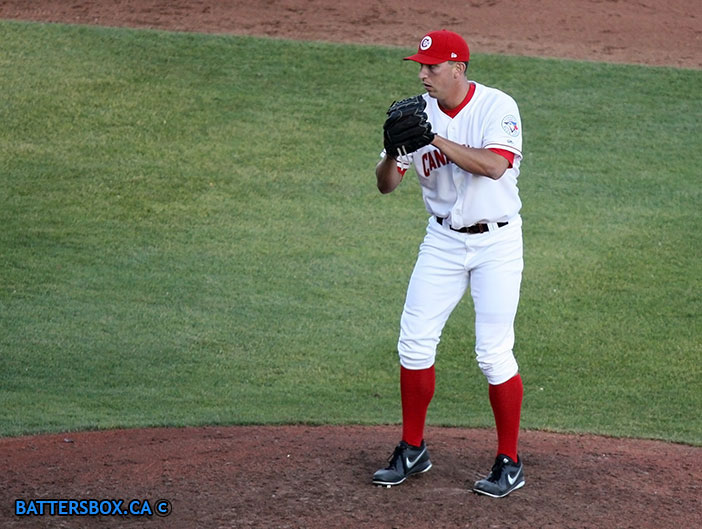 Fellow lefty
Scott Silverstein
finished up with a three-hit shutout over four frames, also with a 3-0 K/BB total.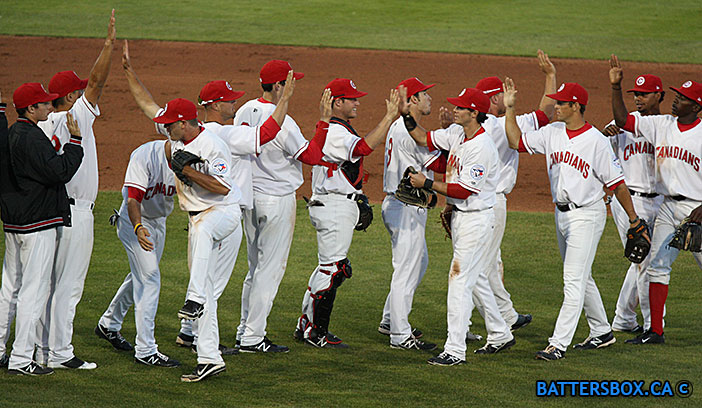 Dermody's first win and Silverstein's first save allows the C's to celebrate a 4-0 victory over Boise.