No wins in six attempts on the farm Tuesday night. The lowlight was Dunedin getting no-hit again in the second game of a doubleheader.
Lehigh Valley 5 Buffalo 3
Allentown, PA —
Another rough outing for
Ricky Romero
(4-8). He pitched 6 1/3 innings but gave up five runs (four earned) on five hits and six walks to the Phillies affiliate. He did have five strikeouts.
Brad Lincoln
finished up with 1 2/3 innings of scoreless relief but was only able to strand one of three runners for Romero. He gave up a hit, walked a batter and plunked one as well.
Ricardo Nanita
bailed out Lincoln by throwing out a runner at home from left field.
A two-run home run by
Mauro Gomez
and a
Jim Negrych
RBI single gave the Herd a 3-0 lead after two innings. Every Bison hitter, including
A.J. Jimenez
, had exactly one hit. Gomez reached base three times by drawing a walk and taking one for the team.
Blake Gailen
stole a base.


Portland 9 New Hampshire 2

Manchester, NH — Marcus Stroman
(8-5) did not bring his A-game to the mound. He only lasted three innings and yielded five runs (four earned) on seven hits and three walks while striking out just one hitter. Lefthander
Matt Wright
pitched three innings and was nicked for an unearned run
. Dayton Marze
also surrendered an unearned run in his one inning of work.
Ryan Tepera
gave up two more in his one inning stint. Only lefty
Evan Crawford
had a shutout inning but had to survive two hits and a walk to get it.

Andy Burns
and
Kevin Nolan
spoiled Portland's shutout aspirations with back-to-back RBI singles in the eighth. Burns had two hits while
Kenny Wilson
had a single and a walk.
John Tolisano
was hit by a pitch in his only plate appearance.
Lance Zawadzki
replaced him as the DH and went 0-for-3 with a stolen base.


Daytona 6 Dunedin 4 (Game 1)

Daytona Beach, FL —
Lefthander
Matt Boyd
(0-1) was tagged with the loss against the Cubs after giving up two runs in the first two innings.
Shawn Griffith
went 3 2/3 innings and gave up only a solo homer despite walking four batters. Lefty
Tony Davis
surrendered two more runs in 1 1/3 innings and
Justin Jackson
allowed another in his one inning of work.
Dunedin's first run came on an RBI single by
Matt Newman
in the fourth. Bases-loaded walks by
Jon Berti
and
Jonathan Jones
highlighted a three-run outburst in the ninth. Newman had a three-hit night and
Oliver Dominguez
had two. Berti had a single to go along with his walk.
Mike Crouse
doubled but struck out twice.
Marcus Knecht
had a base hit.


Daytona 1 Dunedin 0 (Game 2 - 7 Innings)

Daytona Beach, FL —
Maybe the Dunedin offence was not aware that this was not a nine-inning game. The Cubs spun a no-hitter that was crafted together by three pitchers.
Kyler Burke
did the heavy lifting by pitching five frames. The only Jays to get on base were
Jon Berti
and
Mike Crouse
, who were issued free passes. Berti went on to steal his 53rd base of the season.
Lefthander
Luis Perez
pitched the first inning for Dunedin and only walked one batter.
Jesse Hernandez
(6-12) took the loss by going the next 5 2/3 innings, surrendering the game's only run on six hits and a walk with two K's.
Dustin Antolin
stranded two runners for Hernandez by getting the final out of the seventh.



Greeneville 2 Bluefield 1

Greeneville, TN —
Bluefield grabbed a 1-0 lead in the fourth when
Franklin Barreto
doubled and scored on a throwing error by the Astros second baseman. Matt Dean had two hits,
Mitch Nay
walked twice and
Derrick Loveless
had the other hit. D.J. Davis was 0-for-4.
Brady Dragmire
had just an unearned run on his ledger over five innings, scattering four hits and a walk while ringing up two batters. Lefty
Francisco Gracesqui
pitched two scoreless frames, highlighted by three punchouts.
Brett Barber
(2-2) took the loss by giving up the winning run in the eighth despite two K's.


GCL Pirates 5 GCL Blue Jays 2

Bradenton, FL —
Things looked promising for the Jays after a two-run outburst in the first inning.
Rowdy Tellez
tripled home
Koby Kraemer
, who was hit by a pitch. Tellez came in to score on a
Sean Hurley
ground out.
Tellez had a 3-for-3 day at the plate.
Michael De La Cruz
had a triple and
Daniel Devonshire
had the other hit.
Richard Urena
was 0-for-3.
Southpaw
Corey Gorman
held down the Bucs to a hit, a walk and a hit by pitch over four shutout innings while striking out a batter. Fellow lefty
Evan Smith
(0-1) was hammered for five runs on five hits and three walks over 1 1/3 innings.
Cale Wine
stranded two runners and pitched 1 1/3 perfect frames.
Boxscores


*** 3 Stars!!! ***

3. Brady Dragmire, Bluefield
— Has a 40-8 K-BB ratio in 50 innings pitched and an opponents batting average of .206.

2. Matt Newman, Dunedin
— Hitting .419 over his last 10 games.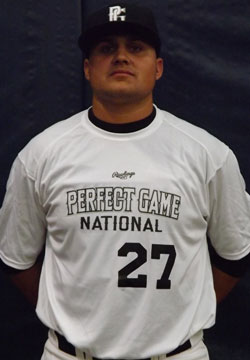 1. Rowdy Tellez, GCL Blue Jays
— Hitting .282 over his last 10 contests.


Wednesday's Probable Starters...GCL Blue Jays
— TBA @ GCL Yankees1, 12:00 pm ET.
Dunedin
—
Scott Copeland
(9-7, 3.45) @ Daytona, 5:05 pm ET (DH).
New Hampshire
—
Austin Bibens-Dirkx
(3-4, 2.11) vs. Portland, 6:35 pm ET.
Lansing
—
Kendall Graveman
(0-3, 4.25) @ Lake County, 7:00 pm ET.
Bluefield
—
Chase DeJong
(2-3, 3.35) @ Kingsport, 7:00 pm ET.
Buffalo
—
Thad Weber
(7-4, 2.69) @ Rochester, 7:05 pm ET.
Vancouver
— TBA vs. Tri-City, 10:05 pm ET.