The affiliates took two of out three Tuesday night. The highlight was a walk-off win, the lowlight was a walk-off loss. One of the games was a rainout. Enjoy the ride on the Tuesday MLU train!
Bufffalo 7 Lehigh Valley 2



Allentown, PA
-
The Herd rumbled out to a 2-0 lead in the first inning when
Dan Johnson
knocked one out of the park. They didn't score again until the sixth when
Jack Murphy
had an RBI double and
Anthony Gose
had an RBI single to restore their two-run cushion.
Jared Goedert
brought home two more runs with a two-out single in the seventh.
Chris Getz
worked a two-out bases loaded walk in the eighth for the Bisons final run. Goedert was perfect at the dish by going 4-for-4 with a walk. Johnson and
Juan Francisco
had two-hit games and Francisco scored three times. Gose singled and walked twice. On the opposite end of the spectrum,
Kevin Pillar
was 0-for-6 and kicked one around in right field.

Sean Nolin
(1-0) lasted 5.2 innings, yielding just a pair of runs on four hits and a walk. He served up a homer to
Cameron Rupp
but struck out seven and split his 10 outs in play evenly on the ground and in the air. Nolin threw 68% of his 85 pitches for strikes. Lefty
Rob Rasmussen
stranded a runner for Nolin by striking out the only batter he faced. The
Liam Hendriks
Experience covered the seventh and eighth innings, pitching a one-hitter with two K's.
Ryan Tepera
struck out one in a perfect ninth.



Reading 6 New Hampshire 5
Reading, PA
-
Aaron Sanchez
had an okay outing in his second start of the season, yielding a pair of runs in five innings. The Phillies affiliate scored both of their runs in the second inning, including a solo homer by
Tommy Joseph
. Sanchez gave up five hits, walked a pair and plunked one. He threw just 56% of his pitches for strikes (47 of 84) but he struck out three and racked up seven ground ball outs. Sanchez picked off a runner at first base in the fourth inning and was part of a 2-3-6-1 pick-off to erase another base runner to end the frame. His only 1-2-3 inning came in the fifth.

Casey Lawrence
took over for Sanchez and struck out two but was nicked for a run in two frames. Lefty
Tyler Ybarra
gave up the tying run in the eighth on two wild pitches that scored a runner from second. He also walked a pair but managed to limit the damage to one run.
Scott Gracey
(0-1) could not protect a second lead provided by the offence as he was charged with two runs on three hits and two walks (one on purpose) while getting just one out in the ninth.
One swing of the bat by
Kenny Wilson
gave the Fisher Cats their first lead of the night as he connected for a three-run dinger in the third to erase Reading's 2-0 advantage.
Brad Glenn
tripled home a
Jon Berti
single in the sixth to make it 4-2. A
Mike Crouse
sacrifice fly in the ninth put the Fishers ahead before the bullpen meltdown a half-inning later. Berti and
Jonathan Jones
had two-hit nights with Berti doing his best
Billy Hamilton
impersonation by stealing three bases.
Kevin Nolan
singled and walked and
Andy Burns
was 1-for-4.
Dunedin @ Daytona
- Rained out. The two teams will play a doubleheader today instead.
Lansing 5 Quad Cities 4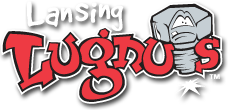 Lansing, MI
-
Tom Robson
received a rough introduction to the Midwest League, courtesy of the Cardinals affiliate. The Ladner, BC native was roughed up for three runs over 2.2 innings on three hits and four walks while uncorking two wild pitches. Lefthander
Alonzo Gonzalez
could only strand one of Robson's two runners but he supplied 3.1 innings of shutout relief.
Roberto Espinosa
was charged with two runs in 1.2 innings and
Jimmy Cordero
(1-0) saw an inherited runner score on his watch that tied the game in the ninth.
The Lugnuts offence didn't get rolling until the sixth when
D.J. Davis
led off the frame with a home run.
Matt Dean
singled home another run and
Santiago Nessy
capped off the four-run rally with a two-run single. Lansing won it in the ninth when
Dickie Joe Thon
singled home a leadoff walk by
Derrick Loveless
. Dean had a three-hit performance while Davis and
Dawel Lugo
chipped in with two hits apiece. Nessy added two walks to reach base three times.
Mitch Nay
had a base on balls in four plate appearances.
Scores in a box!
*** 3 Stars!!! ***


3. Matt Dean, Lansing
- Batting average and OBP are an identical .368.


2. Sean Nolin, Buffalo
- A 1.54 ERA in 3 career starts at Triple-A.


1. Jared Goedert, Buffalo
- Quintupled his on-base output from Opening Day and has reached base six times in nine plate appearances.

Today's Schedule & Probable Pitchers...
Dunedin
@ Daytona (DH), 5:05 pm ET (DH) - LHP
Matt Boyd
(1-0, 0.00) & RHP
Taylor Cole
(0-0, 1.50).
Buffalo
@ Lehigh Valley, 5:35 pm ET (DH) - LHP
Ricky Romero
(NR) & RHP
Marcus Stroman
(0-0, 4.50).
New Hampshire
@ Reading, 6:35 pm ET - RHP
Deck McGuire
(1-0, 0.00).
Quad Cities @
Lansing
, 7:05 pm - RHP
Alberto Tirado
(0-0, 2.25).