The affiliates won five out of eight Tuesday night. The three losses were at the upper levels of the system but three of the wins included double digits in the run column. The most promising developments were at the Gulf Coast level as a few players from the 2014 draft crop made their presence felt. Dunedin was rained out and will play a doubleheader this morning.
Rochester 3 Buffalo 2
Rochester, NY
-
Esmil Rogers
(2-2) pitched 7.2 innings but surrendered the go-ahead run to the Twins affiliatein the eighth. He allowed three runs on six hits and two walks while racking up four strikeouts. He collected nine outs on the ground and threw 72 of 107 pitches for strikes.
Steve Delabar
walked a batter but got the final out of the eighth to strand a runner.
Both Bison runs came in the fifth on a two-run single by
Ryan Goins
. He and
A.J. Jimenez
had two-hit nights for the Herd.
Kevin Pillar
and
Dan Johnson
had the other base hits.
Cory Aldridge
walked twice while
Brad Glenn
and
Ryan Schimpf
drew free passes. Aldridge and Pillar both stole bases but Pillar and Schimpf were picked off at first. Video
highlights
from WHEC.
New Britain 10 New Hampshire 2 (Game 1 - 7 Innings)

Manchester, NH
- The Fisher Cats saw the Twins affiliate jump to a 10-0 lead before
Kevin Nolan
drove home an
Andy Burns
double with a two-run homer. Burns also got a walk and was the only F-Cat to get on base more than once.
After
John Anderson
(1-1) gave up two runs over two frames,
Scott Gracey
was slapped around for three runs on six hits over two innings.
Richard Bleier
was rick-rolled for five runs (four earned) over the last three innings, serving up a grand slam among six hits and a walk. Both Gracey and Bleier managed one K apiece.
New Britain 5 New Hampshire 4 (Game 2 - 7 Innings)

Daniel Norris
did not last very long in this one. In fact, he did not make it through one. He only got two outs as he was knocked around for a homer among two hits and three walks resulting in a pair of runs. He threw 33 pitches. Baseball America's
Ben Badler
summed up his outing on Twitter, "Wow. Blue Jays give Daniel Norris the hook two outs into the first inning. 91-94 mph but could not locate. A lot of scouts watching tonight."
Tyler Ybarra
relieved Norris and did well in his 3.1 innings. He got out of a bases loaded jam to end the first and surrendered just one run on two hits and two walks and plunking a man but striking out three.
Dustin Antolin
(3-4) had a game WHIP of three, being charged with two runs on four hits and two walks over two frames.
New Hampshire erased a 3-0 deficit and held a 4-3 lead in the late stages.
Mike McDade
and
K.C. Hobson
both went yard with solo shots in the fourth inning and McDade singled home another run in the fifth as part of a two-run frame. McDade and
Dalton Pompey
each had a pair of hits.
Jon Berti
and
Derrick Chung
also had a knock apiece.
Gregory Infante
overcame two walks with a strikeout in a scoreless seventh.
Lansing 12 Lake County 4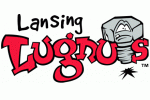 Eastlake, OH
- The Lugnuts obliterated a 1-0 deficit against the Indians affiliate with the next 10 runs.
Dawel Lugo
and
David Harris
got things rolling with run-scoring singles in the fifth. Lugo brought in another run with a sac fly as part of a two-run sixth but the Lugnuts put this one away with six runs in the seventh, highlighted by a
Matt Dean
grand slam.
Derrick Loveless
followed with a two-run shot. Lugo rounded out the scoring in the ninth with a two-run double. Lugo and Harris each had a trio of hits.
Mike Reeves
singled and walked twice. Loveless and Dean had two hits each with dingers and doubles with Dean taking one for the team.
Mike Reeves
was on three times with a single and two walks.
Mitch Nay
singled and walked.
D.J. Davis
and
Chaz Frank
both heard ball four once.

Brad Allen
lasted four innings and was charged with a solo dinger among two hits and two walks. He struck out six and got five ground ball outs.
Jimmy Cordero
(2-1) worked a shutout frame for the victory.
Roberto Espinosa
overcame a hit and two walks to post two scoreless innings that included two strikeouts.
Scott Silverstein
was swatted around for three runs on four hits, including a two-run tater, while walking one.
Phil Kish
pitched a one-hit ninth and registered two strikeouts.


Vancouver 6 Everett 5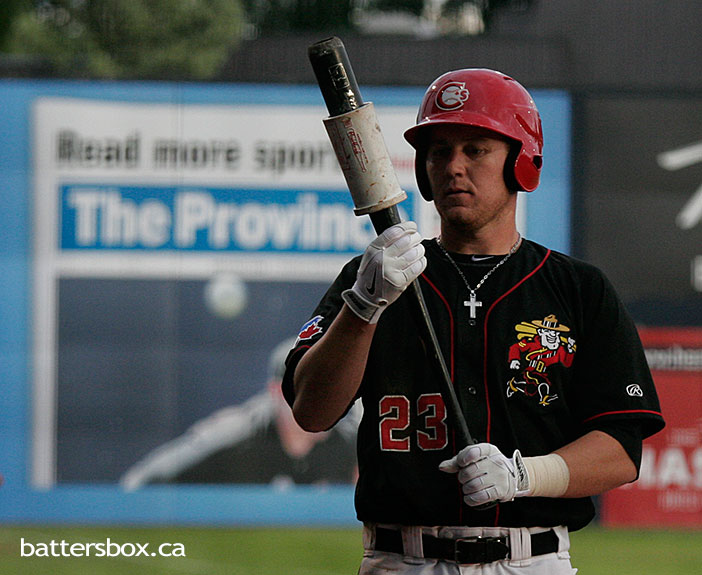 Sean Hurley
batted in the number nine spot in the Vancouver order but he had the biggest swing of the game with a three-run homer in the C's one-run victory in Everett on Tuesday.
---

Everett, WA
- All the scoring in this one was clustered into the middle innings and someone other than
Ryan McBroom
homered for Vancouver. The C's leaped out to a 4-0 lead in the fourth when
Sean Hurley
went deep, connecting for a three-run shot before
Franklin Barreto
finished the rally with an RBI single. The Canadians got another long ball, a two-run shot by
Tim Locastro
in the sixth. Barreto and Locastro were the co-leaders in the hit department with two with Barreto contributing a triple.
Boomer Collins
singled and walked twice.
Roemon Fields
was 0-for-4 but was hit by a pitch, stole his 20th base of the year and scored a run.
Starlyn Suriel
(2-1) was charged with all five runs over 5.1 innings. He was victimized by a pair of homers that accounted for three of the runs. Suriel gave up seven hits but had a K-BB total of 5-0 and a groundout/flyout ratio of 4-2. The bullpen supplied 3.2 innings of shutout relief.
Yeyfry Del Rosario
walked two but struck out two in 1.1 innings.
Jose Fernandez
struck out the only hitter he faced,
Joe Lovecchio
supplied a perfect eighth and
Kamakani Usui
punched out two of the three batters he faced to get his fourth save.
Bluefield 8 Burlington 3

Bluefield, WV
- The Jays got a couple of long balls in this one.
Rolando Segovia
poked one over the fence for a two-run shot in the third and
Trent Miller
capped off the scoring with a leadoff homer in the eighth. Run scoring singles by
Gabriel Cenas
and
Dan Jansen
put the the Jays ahead for good.
Austin Davis
added a two-run single in the eighth.
Richard Urena
had the only multi-hit game with a double, a triple, a walk and a stolen base. Jansen also reached base three times by drawing two walks.
Rowdy Tellez
got to first three times as well on a single, a walk and a hit by pitch while stealing a base. Cenas had a base hit and a base on balls.
Josh Almonte
added a triple.

Francisco Rios
gave up 10 hits, including a homer, and walked a batter but kept the Royals to three runs over five innings.
Oscar Cabrera
(2-0) spun three shutout frames by giving up only a hit and a walk while getting a couple of K's.
Dusty Isaacs
walked one and struck one out in a scoreless ninth. Video
highlights
from
WVVA
.
GCL Blue Jays 10 GCL Phillies 3

Dunedin, FL
- The Jays scored the first nine runs of the ball game, including three in the first. A
Yeltsin Gudino
sacrifice fly, a
Juan Kelly
triple and an
Angel Gomez
single accounted for the first inning runs.
Dean Bell
singled in another run in the fourth. A two-run double by Kelly and a wild pitch led to three more runs in the fifth and
Max Pentecost
doubled home two more runs in the sixth.
Matt Morgan
drove in the final run with a single in the seventh. Pentecost bounced back from a hitless debut with a five-hit game in this one. He had a perfect day at the dish that included two doubles. Kelly, Tejada, Gomez, Bell and
Lane Thomas
also joined the multi-hit parade with two apiece. Gomez added two walks while Tejada and Thomas had one each. Tejada also stole a base.
Roberto Osuna
made a successful return to the mound after undergoing Tommy John surgery, striking out two of the three batters he faced in a perfect first inning.
Mickey Storey
had one strikeout in a perfect second inning before
Sean Reid-Foley
(1-0) took over. He turned in two shutout innings of one-hit ball while whiffing three.
Nick Wells
gave up the first two runs on four hits and a walk but struck out five over his three-inning stint.
Francis Eduardo
struck out one in a perfect eighth but Turner Lee was nicked for a run on three hits but in the ninth. He also struck out a batter.

DSL Blue Jays 10 DSL Marlins 7

San Pedro de Macoris, DR
- The Jays blew a 5-0 lead and tried hard enough to blow another five-run bulge but were thankfully unsuccessful. A
Rodrigo Orozco
two-run single and an
Edward Olivares
hit by pitch led to three of the five runs for the Jays in the second inning. Another five-run outburst came in the ninth with
Javier Hernandez
doubling home the go-ahead run.
Luis Dominguez
walked with the bases loaded and
Junior Vasquez
plated home another with a single. Orozco finished off the rally with a two-run double. Orozco, Hernandez and
Eddy Alcantara
all had two hits.
Jesus Severino
was the on-base leader with a single and three walks. Alcantara and Dominguez were on base thrice as Alcantara added a walk while Dominguez tallied a double and another walk. Vasquez also was aboard three times by earning a walk and an HBP. Severino, Alcantara and Olivares all stole a base.
Juliandry Higuera
pitched six solid innings of two-run ball. One of the runs was unearned as he yielded six hits and a walk. He only struck out one but induced eight groundouts. The trio of
Erick Hurtado
,
Pedro Diaz
(1-0) and
Jose Diaz
were all charged with runs that evaporated a 5-0 lead over the next 2.2 innings.
Guillermo De La Cruz
faced the tying run at the plate but stranded two runners by getting the game's final out for his first save.

*** 3 Stars!!! ***


3. Richard Urena, Bluefield
- A five game hitting streak and an OPS of .801 over his last 10 contests.

2. Matt Dean, Lansing
- Extended his hitting streak to 10 games with an .883 OPS during that stretch.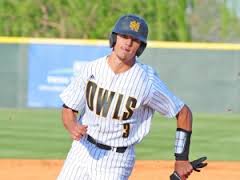 1. Max Pentecost, GCL Blue Jays
- Upped his batting average to .625 and his OPS to 1.500 in just his second pro game.
Tuesday's Linescores
Wednesday's Schedule & Probable Starters...
DSL Marlins @
DSL Blue Jays
, 10:05 am ET - TBA.
GCL Pirates @
GCL Blue Jays
, 12:00 pm ET - TBA.
Lansing
@ Lake County, 11:05 am ET -
Jeremy Gabryszwski
(6-2, 3.82).
New Britain @
New Hampshire
, 12:05 pm ET -
Casey Lawrence
(5-4, 3.02).
Dunedin
@ Daytona, 10:30 am ET -
Ben White
(4-4, 4.76) &
Frank Viola III
(1-0, 1.50).
Buffalo
@ Rochester, 7:05 pm ET -
Liam Hendriks
(6-1, 2.19).
Bristol @
Bluefield
, 7:05 pm ET - TBA.
Vancouver
@ Everett, 10:05 pm -
Jairo Labourt
(1-1, 1.77).
Extra Innings...