A pair of one-run losses and two-run losses produced a 2-6 record on the farm Monday. The DSL Blue Jays dropped the opener of their playoff series.
Lehigh Valley 7 Buffalo 4
Allentown, PA
- The Bisons are back to the .500 mark again. The Phillies affiliate got to
Jeff Francis
(5-3, 2.46) for six runs (four earned after a
Matt Hague
error at first) on nine hits and a hit by pitch with a 4-0 K/BB total. An unearned run was also on
Greg Burke
's pitching line after an error by catcher
Sean Ochinko
. Burke walked just one hitter and struck out four over 2-2/3 innings.
Colt Hynes
had just one hit allowed over 1-1/3 scoreless frames.
The Bisons got on the board first when
Dalton Pompey
began the game with a leadoff walk and eventually scored on a base hit by
Alex Hassan
. They did not score again until the ninth when
Munenori Kawasaki
singled home a run and Hague singled home two. Hassan had three hits while Hague and
Jon Berti
had two hits apiece. Hague got a walk to get on base three times as did Pompey, who had a hit and two walks. Kawasaki also got a free pass and Ochinko had a knock and a walk.
Andy Burns
had a base on balls but
Chris Heisey
had a 0-for-5 night. Former Jay
Dustin McGowan
got the save.
New Hampshire 8 Portland 4

Portland, ME
- The Fisher Cats are within a game of .500.
Conner Greene
(2-0, 4.50) battled his way through 5-1/3 innings, giving up four runs on four hits, a walk and a hit by pitch to the Red Sox affiliate. One of the runs was unearned after a
Jorge Flores
throwing error at short. Greene struck out four and got nine of his 11 outs in play on the ground.
John Anderson
allowed one of two inherited runners to score but struck out two and walked one over 1-2/3 scoreless frames.
Gregory Infante
also had one hit and one walk on his line but racked up four K's over two shutout innings for his first save.
The Fisher Cats struck first for a pair of runs in the fourth.
Dwight Smith Jr.
doubled and
Melky Mesa
singled before they scored on a
K.C. Hobson
fielder's choice and a
Martin Medina
sacrifice fly respectively. Hobson and Medina brought in the next two runs with a bases-loaded walk and an RBI groundout in the sixth before
Emilio Guerrero
singled home another. The Fisher Cats took advantage of two errors and a wild pitch to score two more runs in the seventh before Mesa had a base hit to cash in a
Roemon Fields
leadoff walk in the ninth. Mesa had three hits while Smith doubled twice and added a walk. Guerrero also had a two-hit game with a walk. Shane Opitz had the other base knock. Flores walked twice and while Fields walked once and stole a pair of bases to run his total to 15.
Ryan Schimpf
took one for the team.
Tampa 3 Dunedin 2
Tampa, FL
- Damn Yankees! It was a come-from-ahead loss for the Jays in this one.
Matt Dermody
(3-1) wiggled out of a bases-loaded jam on two hits and a walk in the ninth but could not get the final out of the 10th. A two-out single scored a walk and that was the ballgame. In total, Dermody gave up three hits and walked a pair but struck out three in 1-2/3 innings of work. That ruined a good effort by
Derek Blacksher
, who worked around eight hits to deliver six shutout innings. His strikeout and groundout totals were five apiece.
Lendy Castillo
blew the 2-0 lead by allowing two runs over two frames on four hits but struck out a pair.
There was no scoring in this one until the seventh when
Andy Fermin
connected for a two-run home run, bringing in a
Jason Leblebijian
double to put Dunedin up 2-0. The Jays had chances to regain the lead but did nothing with a one-out
Derrick Loveless
double in the ninth and left
Mike Reeves
in scoring position after he reached on a two-base error in the 10th. Only Loveless was on base twice by adding a walk and he stole a pair of bases.
Ian Parmley
,
Dickie Joe Thon
,
L.B. Dantzler
and
Boomer Collins
all singled. Reeves and
Matt Dean
were both 0-for-4.
Fort Wayne 3 Lansing 2
Fort Wayne, IN
- The Padres affiliate got to
Sean Reid-Foley
(3-5, 3.69) for single runs in the second and third innings to hand him the loss. Reid-Foley pitched four innings and surrendered the two runs on five hits and two walks but did strike out seven.
Mark Biggs
gave up the eventual winning run on a hit, a walk and a plunk over two frames while whiffing two.
Jose Fernandez
had the only scoreless line on the night for Lansing with two shutout frames and two K's.
D.J. Davis
had a hand in both Lugnut runs with an RBI single in the fourth inning and scored the second run on a
David Harris
base hit.
Richard Urena
,
Ryan McBroom
and
Christian Vazquez
tallied the other hits for Lansing. Urena also stole his fourth base of the year.
Josh Almonte
,
Chris Carlson
and
Danny Jansen
heard ball four once.
Boise 5 Vancouver 3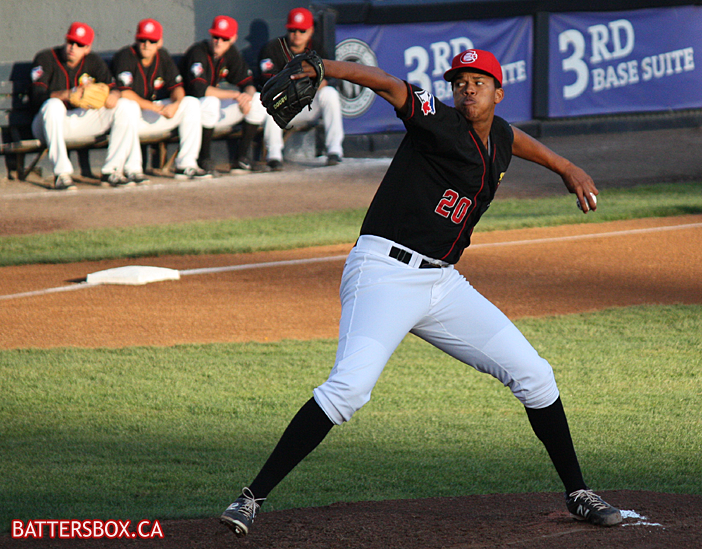 Angel Perdomo
fires a 95 mile per hour fastball for a first-inning strikeout.
Vancouver, BC
- A costly loss to the C's against the Rockies affiliate as they had a chance to gain ground on Everett for first place in the North Division.
Turner Lee
(1-1) had an off-night as he walked the number nine hitter to begin the seventh and two mishandled bunt attempts by
Carl Wise
at third and Lee himself led to the tie-breaking run. Lee wound up giving up three runs (two earned) on two hits and two walks in just one-third of an inning.
Michael Kraft
struck out the final two batters of the eighth to strand two runners over 1-1/3 innings of relief.
Daniel Young
stranded a hit and a walk for Kraft and also gave up a hit and a walk over 1-1/3 scoreless frames.
Angel Perdomo
got his first start in a Vancouver uniform. The lefty endured a long first inning and was rapidly approaching his inning pitch count as
Daniel Young
was up in the bullpen before Perdomo escaped the first with just one run allowed. He allowed one hit and walked four but struck out five over four innings against the Rockies affiliate.
Sean Ratcliffe
came in and was nicked for an unearned run. He gave up a single on his first pitch and plunked the next hitter. An error by shortstop
Gunnar Heidt
loaded the bases and a sacrifice fly led to a run. Ratcliffe was bailed out by
Andrew Guillotte
, who threw out a runner at the plate from center field in the sixth. Ratcliffe gave up three hits and a walk with one strikeout over two frames.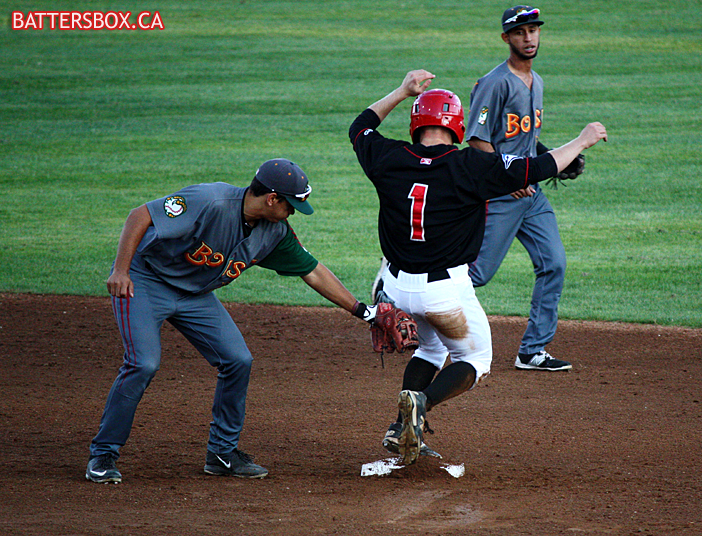 Andrew Guillotte
stays on the bag and does not get Tulowitzkied as he steals second during the first inning. He would later score Vancouver's first run.
The C's tied the game in the first when
Andrew Guillotte
was plunked, stole second and scored on a two-out single by
Ryan Hissey
. Vancouver battled back to tie the game in the fifth when Guillotte singled, stole second, moved up to third on a
Ryan Metzler
on a bunt single and scored on a wild pitch. The final run came in the seventh when Metzler reached on a two-base error and came home on a
Justin Atkinson
base knock. Atkinson had two hits on the night along with Guillotte and Heidt, who had a double. Metzler stole a base to give the C's three on the night and he extended his hitting streak to 15 games. Wise had a base hit and
Juan Kelly
walked twice.
Sean Hurley
and
Connor Panas
were both 0-for-4.
Pulaski 12 Bluefield 3
Pulaski, WV
- Damn Yankees, the sequel!
Luis Sanchez
(1-3, 7.04) only made it out of the first as the Yanks put up a five-spot on two hits and three walks with only one strikeout. One of Sanchez's runs was unearned even though it was his own throwing error that led to the leadoff man reaching base.
Zak Wasilewski
was whacked for a two-run homer and another run on five hits, two walks and a hit by pitch with only one strikeout over three innings. However, six of his seven outs in play were handled by the infield.
John Kravetz
was burned for a three-run dinger but all three runs were unearned after a
Yeltsin Gudino
error at short Kravetz yielded two hits and struck out two over three innings.
Alberto Guzman
allowed the other run on a hit and two walks in the eighth.
Bluefield did not score until the sixth when Mattingly Romanin got a leadoff walk and scored on a
D.J. McKnight
single.
Matt Morgan
drove in the other two runs with a single in the seventh. McKnight and
Deiferson Barreto
had a pair of hits while Morgan drew a walk to reach base twice.
Rodrigo Orozco
,
Freddy Rodriguez
and
Brett Wellman
also made a dent in the hit column.
Yeltsin Gudino
,
Christian Williams
and
Nick Sinay
were all 0-for-4.
GCL Blue Jays 1 GCL Pirates 0

Dunedin, FL
- A
Bryan Lizardo
RBI single was all the Jays needed to beat the Bucs. Lizardo's fourth-inning base knock scored a lead-off double from
Nash Knight
.
Owen Spiwak
drew a walk, went to second on Lizardo's hit and stole third before getting caught in a 2-3-4-1-6-2 rundown at home. Knight, Spiwak and Lizardo were on base twice by adding a walk to their batting lines.
Jesus Severino
had the other hit for the Jays.
Lance Jones
,
Jake Thomas
and
Reggie Pruitt
all heard ball four once.
Juandy Mendoza
was 0-for-3 and
Javier Hernandez
was 0-for-1, replacing Spiwak behind the plate.
Justin Maese
(5-0, 1.01) scattered five hits and a walk over five shutout innings. He only struck out one but 10 of his 12 outs in play were on the ground. Maese got some help from Jones, who threw out a runner at second from left field to end the third inning.
Nate Abel
struck out five and pitched 3-2/3 shutout innings of three-hit ball.
Mike Estevez
got the final out for his eighth save, stranding two runners in the process.
DSL Astros Blue 3 DSL Blue Jays 1 (Semi-Final B Series - Game 1)
Boca Chica, DR
- A three-run outburst by the 'Stros in the fifth was the difference in Game 1 of this best-of-three series.
Jose Espinal
(0-1, 6.23) put together four shutout innings before running into trouble in the fifth, as he was charged with three runs on two hits, three walks and a hit by pitch while striking out three.
Yordano Herdenez
came in with the bases loaded and only stranded one of the three runners he inherited. He wound up with 2-1/3 shutout innings on his line with one strikeout despite five hits.
Orlando Pascual
kept Herdenez's line clean by getting out of a bases-loaded situation. Pascual also pieced together 2-1/3 innings of shutout ball with three K's.
The Jays scored the first run of the game when
Antony Fuentes
doubled home a
Francisco Rodriguez
single in the second inning. Fuentes kept the Astros off the board by gunning down a runner at home from right field to end the third. He also cut down another runner trying to stretch a single into a double to begin the sixth.
Francisco Rodriguez
had a three-hit game but was picked off at second base in the fourth.
Christian Peguero
had the other multi-hit effort with a pair of singles.
Manuel Herazo
had a hit,
Yorman Rodriguez
drew a walk and
Sterling Guzman
took one for the team.
Kevin Vicuna
and
Norberto Obeso
were a combined 0-for-8.
Jesus Navarro
was 0-for-3.
Monday's Linescores
*** 3 Stars!!! ***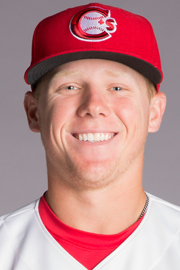 3. Andrew Guillotte, Vancouver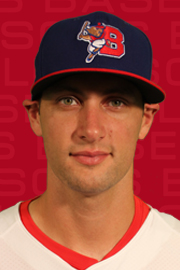 2. Alex Hassan, Buffalo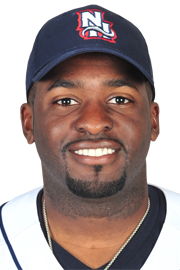 1. Dwight Smith Jr., New Hampshire
Tuesday's Schedule / Probable Starters
DSL Blue Jays
@ DSL Astros Blue (Series Semi Final B), 10:30 am ET - TBA
GCL Blue Jays
@ GCL Pirates, 12:00 pm ET - TBA
New Hampshire
@ Portland, 7:00 pm ET -
Casey Lawrence
(11-12, 4.81)
Dunedin
@ Tampa, 7:00 pm ET -
Shane Dawson
(2-1, 2.65)
Bluefield
@ Pulaski, 7:00 pm ET - TBA
Buffalo
@ Lehigh Valley, 7:05 pm ET -
Chad Jenkins
(8-3, 2.26)
Lansing
@ Fort Wayne, 7:05 pm ET -
Justin Shafer
(5-3, 3.02)
Boise @
Vancouver
, 10:05 pm ET -
Jon Harris
(0-4, 5.08)
Extra Innings