Another splitsville day on the farm as the affiliates went 4-4.
Buffalo 6 Louisville 0



Louisville, KY
- Make it eight in a row for Buffalo as they blanked the Reds affiliate.
Drew Hutchison
(6-3, 2.78) allowed just three baserunners in six shutout innings on one hit and two walks.
He struck out five for a Game Score of 75. Of his 75 pitches, 47 were strikes.
Franklin Morales
tossed a one-hit seventh while
Brett Cecil
and
Chad Girodo
worked a clean eighth and ninth respectively.

Andy Burns
torched the Reds affiliate by driving in the first three runs with a base hit in the third to cash in a
Melky Mesa
double and a two-run double in the fifth to score a Mesa base hit and a
Darrell Ceciliani
walk. Doubles by
Domonic Brown
and
Jesus Montero
produced another run in the sixth. Ceciliani singled home a
Tony Sanchez
base hit in the eighth before Montero connected for his ninth homer in the ninth. Brown had two hits, Ceciliani was on base three times with two walks and
David Adams
walked twice.
Matt Dominguez
had a hit but
Casey Kotchman
was 0-for-5.
Hartford 6 New Hampshire 4

Manchester, NH
- The Fisher Cats were up 3-0 and 4-1 but four errors helped the Rockies affiliate score in their last five at-bats for the comeback victory.
Shane Dawson
battled his way through six-plus innings, surrendering three runs (two earned) on eight hits while striking out four and walking none. Seven of his 10 outs in play were on the ground.
Brady Dragmire
stranded a runner for Dawson in working a shutout seventh but
Tim Mayza
(0-1) was victimized for two unearned runs in the eighth while allowing a hit and a walk in two-thirds of an inning.
Chris Smith
stranded a runner for Mayza but was also nicked for an unearned marker on a hit and a walk in the ninth. Both Mayza and Smith struck out one.
Christian Lopes
started the Fisher Cats off on the right claw in the first with a ground rule double and that was followed by a
Roemon Fields
walk.
Rowdy Tellez
drove in Lopes with a base hit while Fields scored on a
Ryan Lavarnway
double play grounder. The Cats would score another run in the second when
Ian Parmley
walked and eventually scored before Fields would homer in the fifth for a solo shot.
Jorge Flores
had singled before that but was thrown out trying to steal second. Flores and
Jason Leblebijian
had two hits apiece.
Matt Dean
had a base hit and was hit twice by the same pitcher.
Dwight Smith Jr.
was 0-for-1 in a pinch-hit appearance in the ninth.
Dunedin 10 Lakeland 7



Lakeland, FL
- The Jays pulled this one out with a four-run rally in the ninth to subdue the Tigers affiliate in a slugfest. A wild pitch with the bases loaded scoring the tying run before Michael De La Cruz cleared them with a three-run triple.
Gunnar Heidt
started the offensive onslaught with a home run in the fourth and that was followed by a two-run shot by Anthony Alford.
J.D. Davis
also went deep in the sixth.
Josh Almonte
tripled home a
Mike Reeves
double in the seventh before scoring on an
Aaron Attaway
sacrifice bunt just to mix in a little small-ball action. Davis, De La Cruz and Reeves all had two hits and one walk with Davis getting plunked and Reeves stealing a base. Alford also took for the team and drew a walk.
Sean Reid-Foley
managed to get through six innings, surrendering a two-run homer among five hits and three walks. He struck out eight in a 101-pitch outing and was in line for the win before the Tigers pounced on the Dunedin pen.
Conor Fisk
gave up a dinger and could not get any of the three hitters he faced in the seventh.
Jose Fernandez
also gave up a tater and was charged with three runs in 1-1/3 innings.
Alonzo Gonzalez
(3-4) was gonged for a home run that scored two Fernandez runners but retired the next five hitters in a row for the win. Dunedin is back over the .500 mark with a 38-37 record.
Lansing 4 Great Lakes 1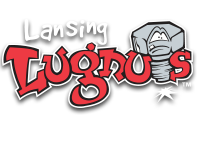 Midland, MI
- The Lugnuts scored quickly and never looked back in beating the Dodgers affiliate.
Andrew Guillotte
got things started with a leadoff double and forced an error at first by advancing to third on a
John La Prise
ground out before deciding to rumble home for the first run. The Lugnuts added to their lead in the fourth when
Max Pentecost
was plunked by a pitch before
Connor Panas
made the Loons pay with a two-run homer. Pentecost would score the final run in the ninth when he singled and got around the bases on a wild pitch, a fielder's choice and another untamed toss. Lansing had just five hits in this one with Juans Kelly and Tejada adding the others. Tejada was just called up from Vancouver.
Ryan Borucki
(5-3, 2.85) silenced the Loons over seven shutout innings, scattering just four hits and striking out six. He produced eight outs on the grass for a Game Score of 80.
Tom Robson
came out of the bullpen and lost the shutout with a run in the eighth on two singles and a walk but retired the last four men he faced for his first professional save.
Tri-City 2 Vancouver 1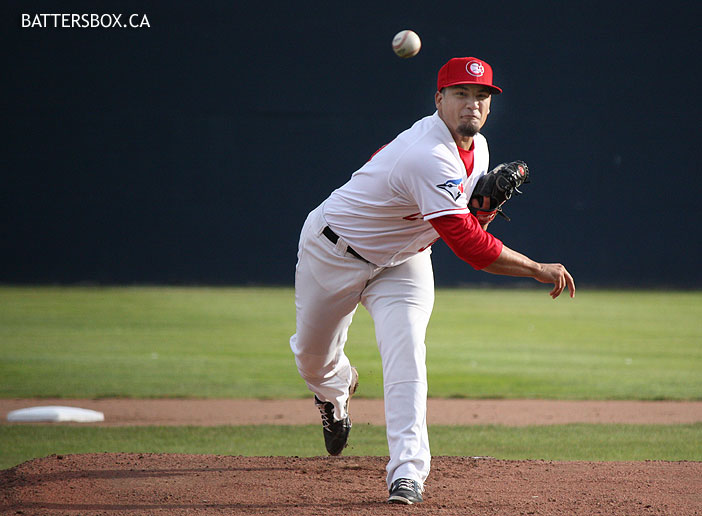 Dalton Rodriguez
pitched seven strong innings in defeat.

Pasco, WA
- The C's saw their three-game winning streak come to an end against the Padres affiliate. One bad stretch cost
Dalton Rodriguez
(1-2, 2.60) when the Dust Devils used a hit by pitch, a double and a single to score twice in the fourth inning. Other than that, Roadhouse was solid as he went seven innings, giving up just five hits and the aforementioned plunk for a Game Score of 69. He struck out three, walked none and gave his infielders plenty of work with 10 groundball outs.
Griffin Glaud
e took care of the eighth by striking out two of the three hitters he faced.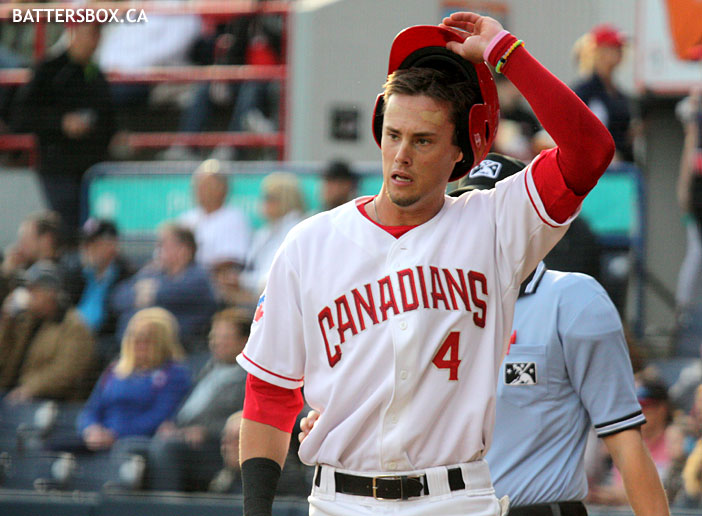 Cavan Biggio
had three hits in a losing cause Tuesday.
Vancouver's only run was in the second when
Christian Williams
drew a leadoff walk and scored on a
Bryan Lizardo
double.
Cavan Biggio
had three of the C's six hits and Lizardo had two.
Lance Jones
had the other with a single.
J.B. Woodman
had a walk in the leadoff spot.
Burlington 4 Bluefield 0

Burlington, NC
- The Royals got to
Hansel Rodriguez
(0-1, 4.70) for a run in the first and three more in the fourth to down the Jays for the second straight time. Rodriguez was rocked for eight hits and a walk over 4-2/3 innings while striking out a pair.
Christian Cox
stranded two runners and tossed 2-1/3 scoreless innings of one-hit, one-plunk ball with two K's.
Mike Estevez
also hit a batter but K'd one in the eighth.
Nick Sinay
had two of Bluefield's six hits.
Juandy Mendoza
and
Matt Morgan
doubled while
Levi Scott
and
Andrew Flores
singled.
Edward Olivares
took one for the team.
Vladimir Guerrero Jr.
was 0-for-4.

GCL Blue Jays 9 GCL Yankees West 5



Tampa, FL
- The Jays scored the first six runs of the game en route to a comfortable victory over the Yanks.
Kevin Vicuna
got the party started with a leadoff double and later scored on a wild pitch.
Antony Fuentes
then doubled and came home on a
Freddy Rodriguez
single. RBI doubles by
Javier Monzon
and
Norberto Obeso
and a two-run knock by Freddy Rodriguez widened the lead to 6-0 in the second. A
Francisco Rodriguez
single, an Obeso double and a
Daniel Barrios
two-bagger drove in the other three runs in innings five through seven. Francisco and Freddy Rodriguez combined for six of the Jays' 15 hits. Vicuna, Obeso and Monzon had two apiece with Monzon swiping a base.
Bo Bichette
doubled and walked twice.
Dany Jimenez
worked the first three innings and gave up a pair of second-inning runs (one earned) on two hits and three walks but he struck out two.
Orlando Pascual
(1-0) worked around six hits over 3-2/3 scoreless innings with a couple of K's.
Mitch McKown
stranded two runners and struck out two but was roughed up for three runs (two earned) in 1-1/3 innings as he could not get any of the four hitters he faced in the ninth.
Jairo Rosario
only stranded one of three runners but got the final three outs without being charged with any runs of his own.
DSL Diamondbacks 2 DSL Blue Jays 1

Boca Chica, DR
- The Diamondbacks homered off
Randy Pondler
in the fourth and scored another run against
Ruben Ventura
in the sixth to get by the Jays. Pondler limited the Snakes to four hits, a walk and a hit by pitch over five frames but did not strike anybody out. Ventura scattered five hits over the final four frames while striking out two and walking no one.
The Jays cut the deficit in half when
McGregory Contreras
began the seventh with a triple and scored on a
Jose Briceno
groundout.
Yeison Estevez
,
Jesus Navarro
and
Jonelvy Molina
had the other safeties.
Tuesday's Linescores
*** 3 Stars!!! ***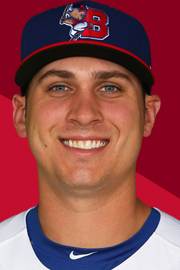 3. Andy Burns, Buffalo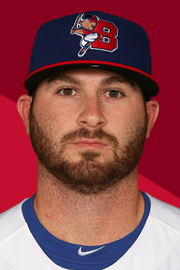 2. Drew Hutchison, Buffalo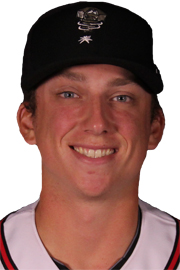 1. Ryan Borucki, Lansing

Wednesday's Schedule / Probable Starters

DSL Blue Jays
@ DSL Diamondbacks, 10:30 am ET - TBA
GCL Tigers East @
GCL Blue Jays
, 12:00 pm ET - TBA
Dunedin
@ Clearwater, 12:00 pm ET -
Francisco Rios
(3-3, 2.63)
Buffalo
@ Louisville, 7:05 pm ET -
Scott Diamond
(5-7, 3.56)
Hartford @
New Hampshire
, 7:05 pm ET -
Luis Santos
(4-1, 3.28)
Lansing
@ Great Lakes, 7:05 pm ET -
Jordan Romano
(1-0, 1.23)
Kingsport @
Bluefield
, 7:05 pm ET - TBA
Vancouver
@ Tri City, 10:15 pm ET -
Juliandry Higuera
(1-1, 3.52)
Extra Innings...
Congratulations to
Drew Hutchison
,
Dustin Antolin
,
Ben Rowen
and
Jesus Montero
as they have
been named
International League All-Stars.