The Vancouver Canadians snapped a three-game losing streak with a convincing Canada Day victory over Spokane.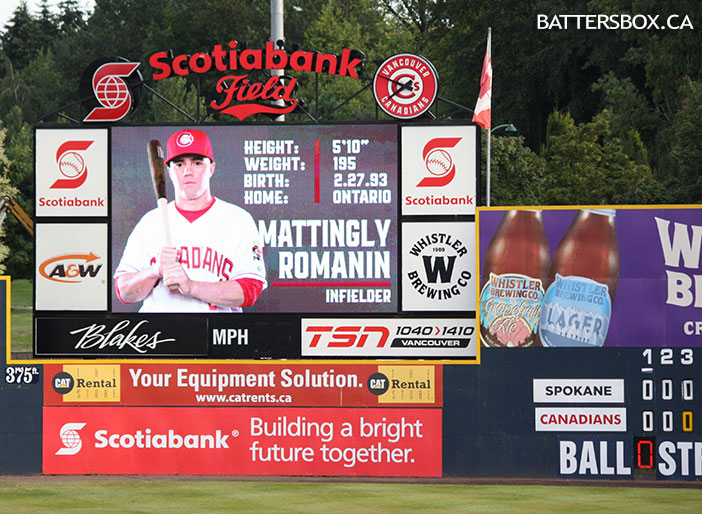 Burlington, Ontario native
Mattingly Romanin
was given the start at second base on Canada Day.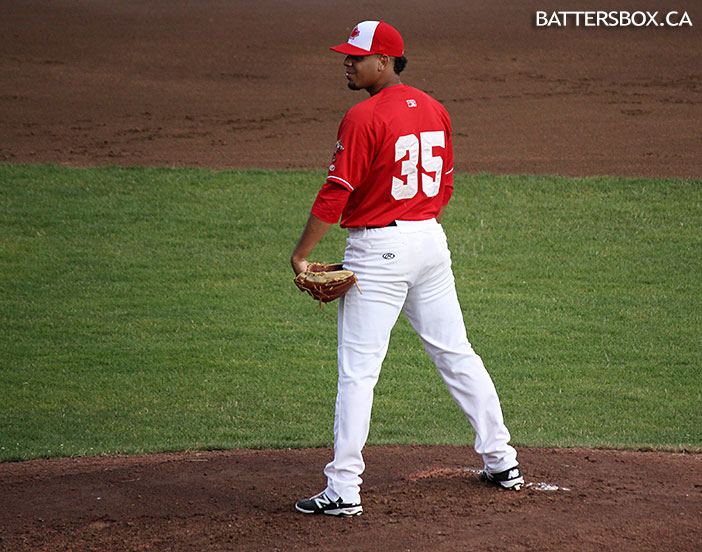 C's starter
Luis Sanchez
looks in for the sign.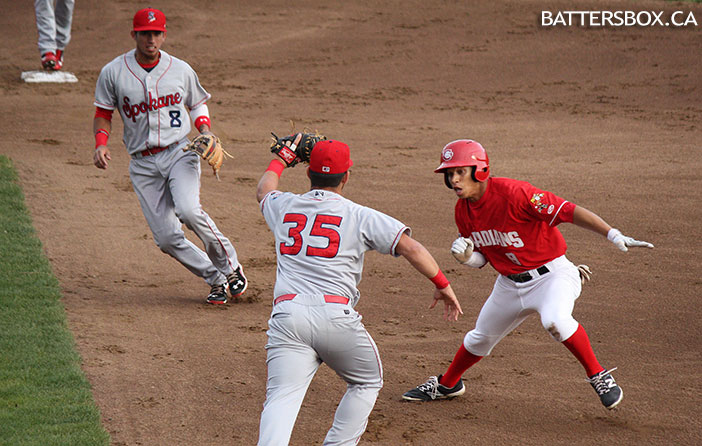 Lance Jones
was the C's first baserunner after getting a leadoff walk in the second but he was picked off on a 2-3-6-3-1 play.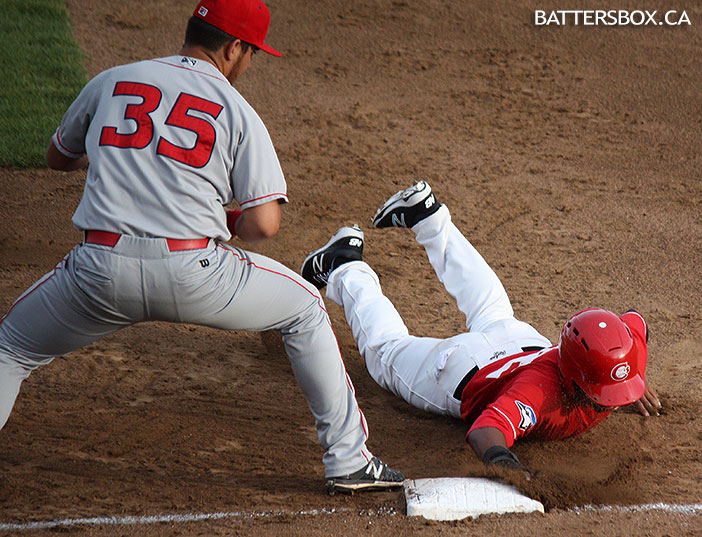 Rodrigo Orozco
dives back to the first base bag after reaching on a fielder's choice in the fourth inning.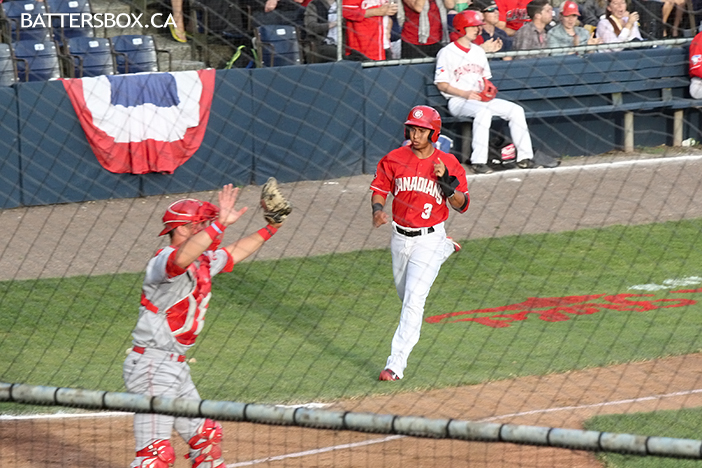 Yeltsin Gudino
singled and would follow
Rodrigo Orozco
home on a two-run double by
Cavan Biggio
to put the C's ahead 2-0.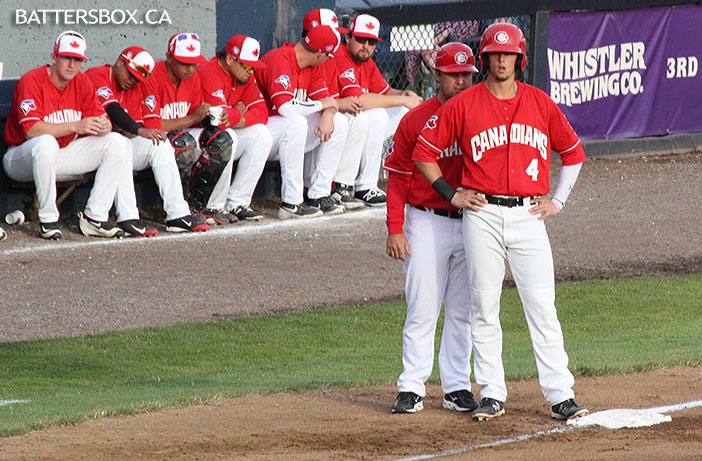 Cavan Biggio
is joined by manager
John Tamargo Jr.
after making it to third base on an infield single by
Lance Jones
.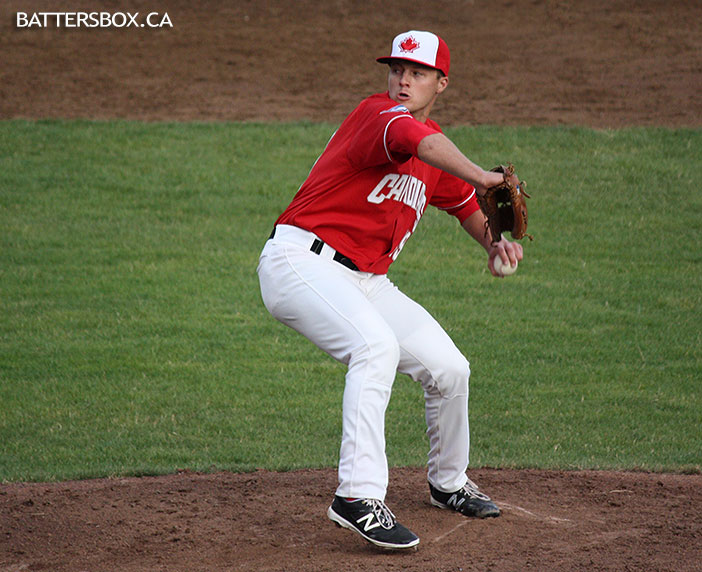 Grayson Huffman
relieved
Luis Sanchez
and stranded two runners to get the final out of the fifth inning and keep Spokane off the board.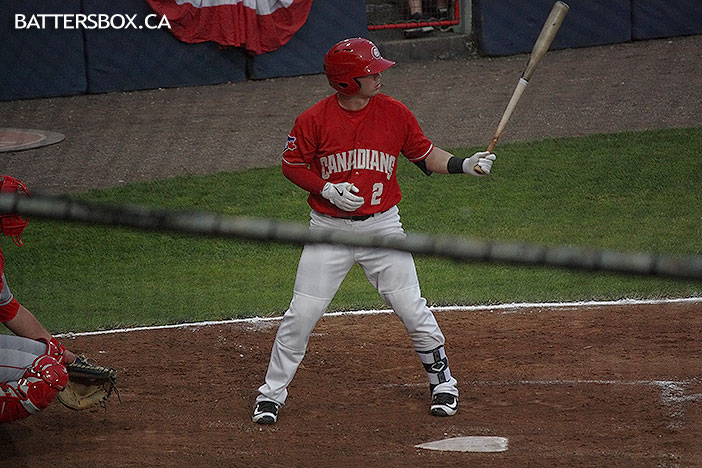 Mattingly Romanin
comes up to the plate with the bases loaded in the sixth inning.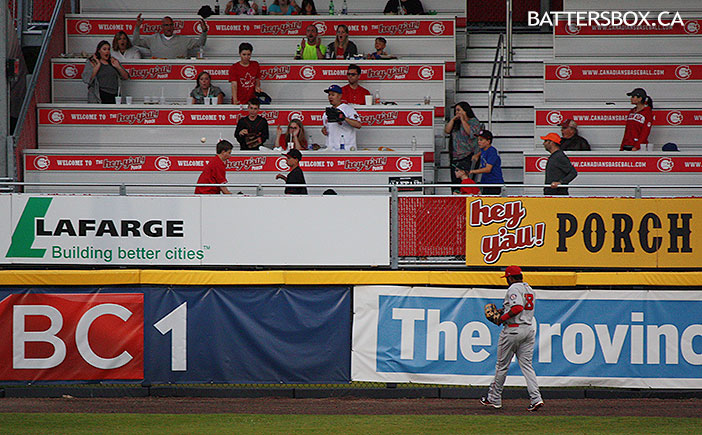 Mattingly Romanin
deposits the baseball to the left of the fan in red in the first row of the left field porch.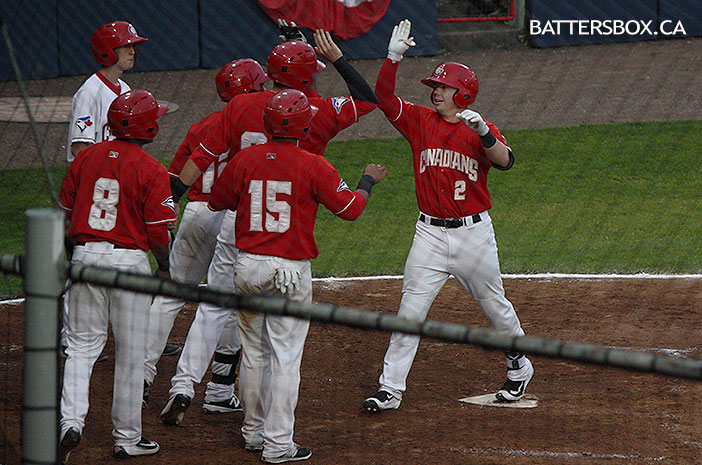 Mattingly Romanin
crosses home plate for his first professional home run and is greeted by
D.J. McKnight
(#8), on-deck hitter
Rodrigo Orozco
(#12),
Christian Williams
(#24) and
Andres Sotillo
(#15). That completed the scoring as Vancouver upended the Rangers affiliate
7-0
in the opener of this three-game set.
---

Luis Sanchez
got himself in trouble with a couple of walks to start the game and ran the count to ball three on the next hitter. Pitching coach
Willie Collazo
paid a visit to the mound and whatever he said worked because Sanchez got the next three hitters in a row to escape the first inning. Sanchez set down eight in a row but the last two were lined to center field and first base. He gave up a two-out double in the third inning and the runner moved to third on a wild pitch before escaping that jam. Sanchez survived a two-out walk in the fourth but a pair of singles with two outs before exiting for lefty
Grayson Huffman
, coming up one out shy of a victory. He did throw up to 92 miles per hour with his fastball.
Huffman made things interesting with a wild pitch to move the runners up 90 feet but he retired the lefty-hitting number three batter
Seth Spivey
to end the threat.
Mattingly Romanin
made a nice play to run down Spivey's flare in foul territory down the right field line. Huffman touched 97 miles per hour with his fastball but settled in at 93-94. He struck out three and gave up just one hit in 2⅓ shutout innings and would earn the victory. Lefty
Stuart Holmes
sure locked things down in the eighth and
Jackson Lowery
worked around a double, a wild pitch and a walk in the ninth to preserve the shutout. Lowery reached 95 on the gun and was around 92-93 with his heater.
The C's hitters were able to handle Spokane starter
Nick Green
, who threw 95-96 miles per hour.
Yeltsin Gudino
had two of Vancouver's hits but the on-base leaders were
Lance Jones
and
Christian Williams
. They each had a hit, a walk and a hit by pitch.
Andres Sotillo
had a knock and an RBI HBP while Romanin and Biggio drew free passes to go along with their extra-base hits. The C's had five bases on balls and three hit by pitches.
For more photos of this Canada Day Classic,
click here
.
The Canadians play Spokane tonight at 7:05 and tomorrow afternoon at 1:05 at the Nat before going to Salem-Keizer for a five-game series starting July 4. The C's are back home Saturday to host Tri-City. Tonight's and next Saturday's games are being televised by Shaw TV in Vancouver.
Probable starters were not listed but it would appear
Justin Maese
and
Dalton Rodriguez
are in line for the starting assignments this weekend.
In roster news, catcher
Brett Wellman
is up from Vancouver and lefty
Daniel Lietz
was called up to Lansing.