The C's were hoping to sweep away Spokane but those hopes were dealt an early blow.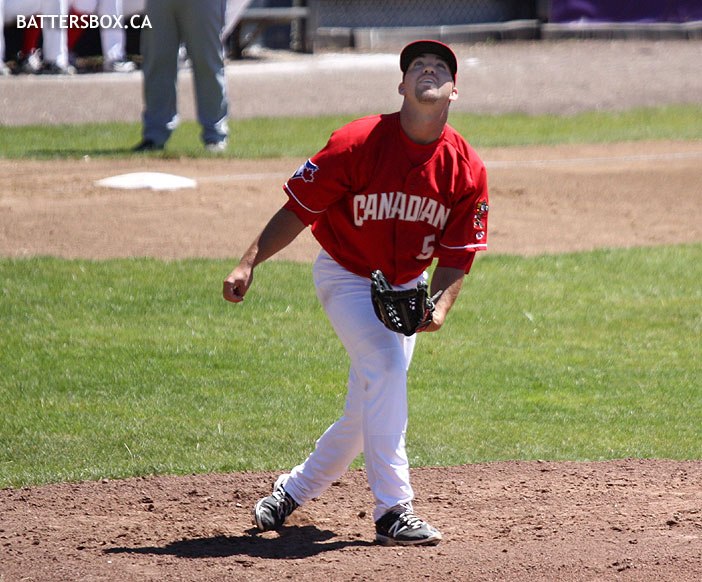 Griffin Glaude
was pressed into duty in the first inning after
Justin Maese
left with a forearm injury. He allowed an inherited runner to score in the first and gave up two more in the next two innings, including this
Darius Day
home run.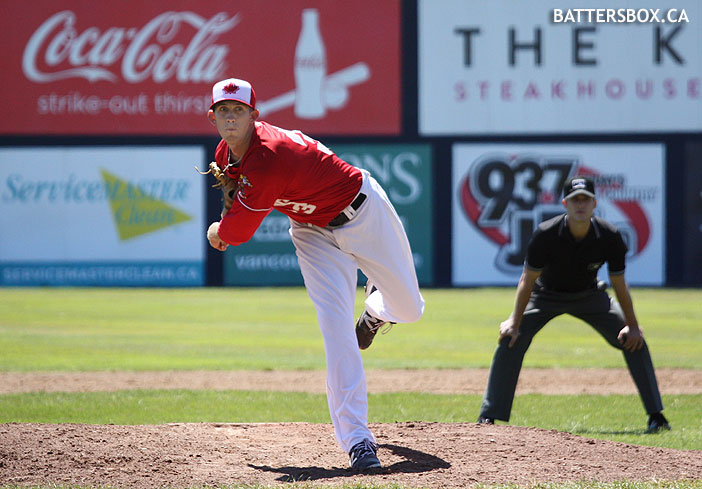 Matt Smoral
came into the game in the fourth inning and scattered four hits and a walk to keep Spokane scoreless over three innings.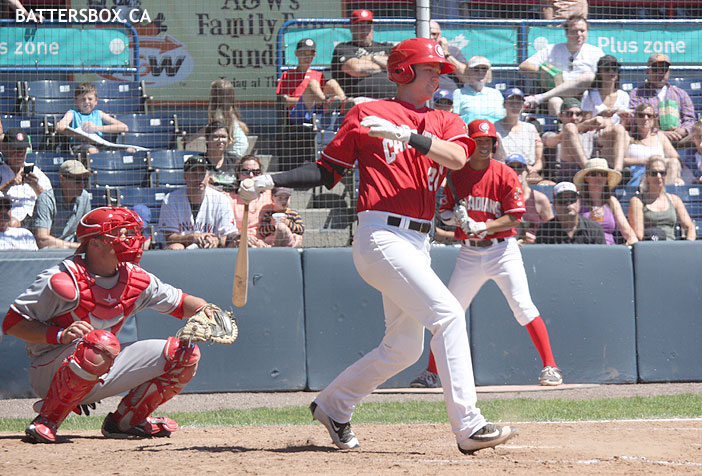 Christian Williams
starts off the fourth with what appears to be a routine grounder to second.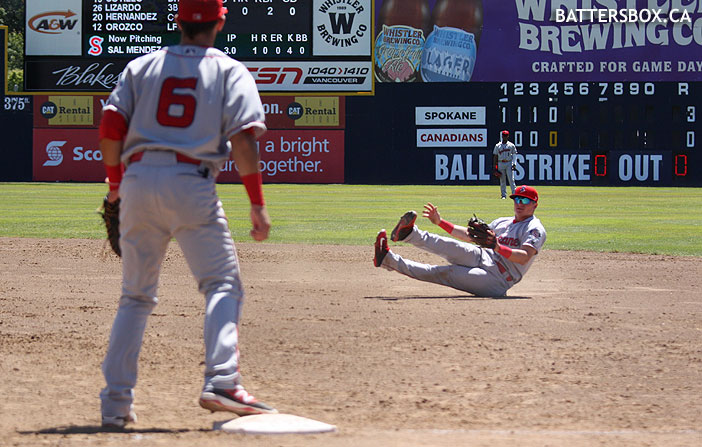 The grounder was anything but routine as Spokane second baseman
Blaine Prescott
lost his balance.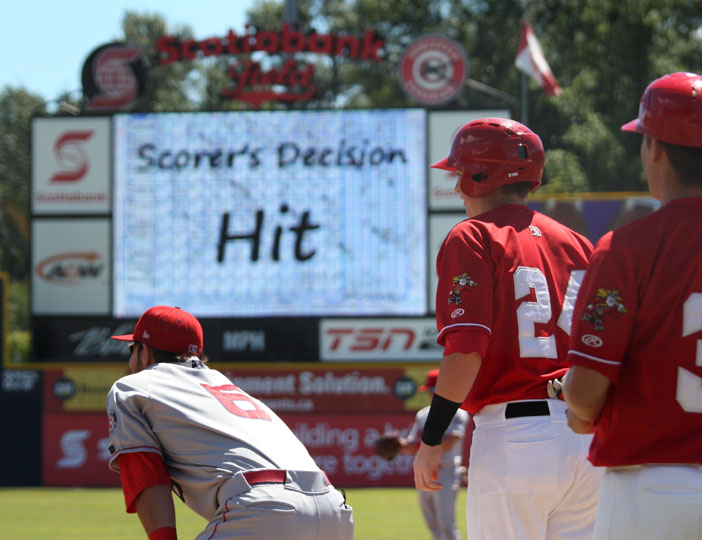 Christmas comes early for
Christian Williams
as he receives a gift infield single.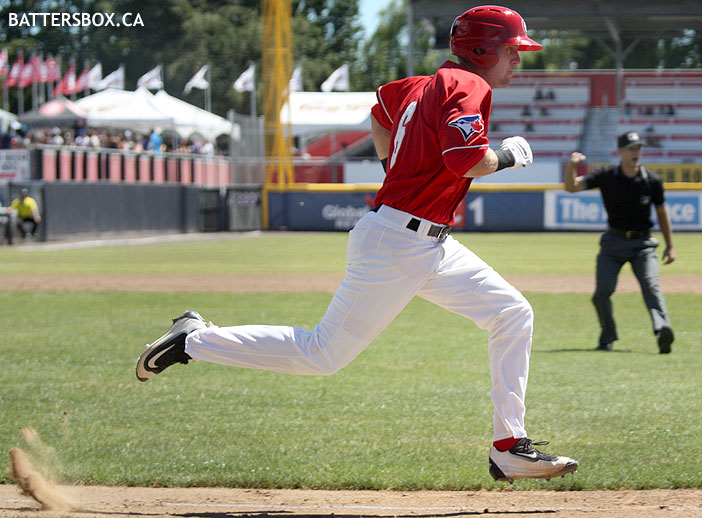 The C's could do nothing with the gift base hit as
J.B. Woodman
hits into a fielder's choice to force out
Christian Williams
.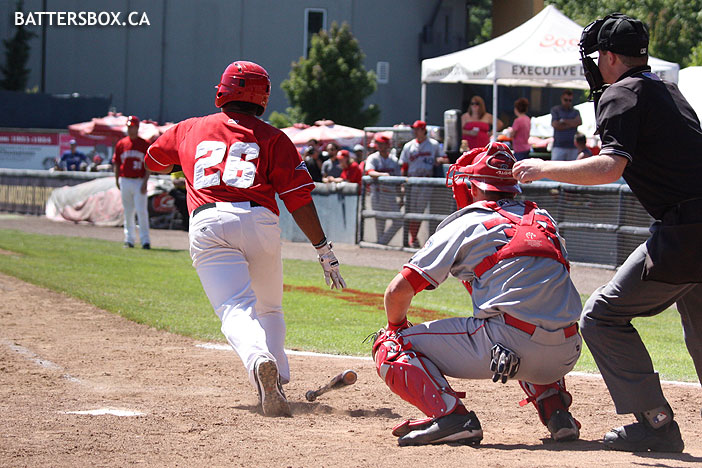 Bryan Lizardo
rips a one-out single to right field in the seventh inning but he was erased on a double play.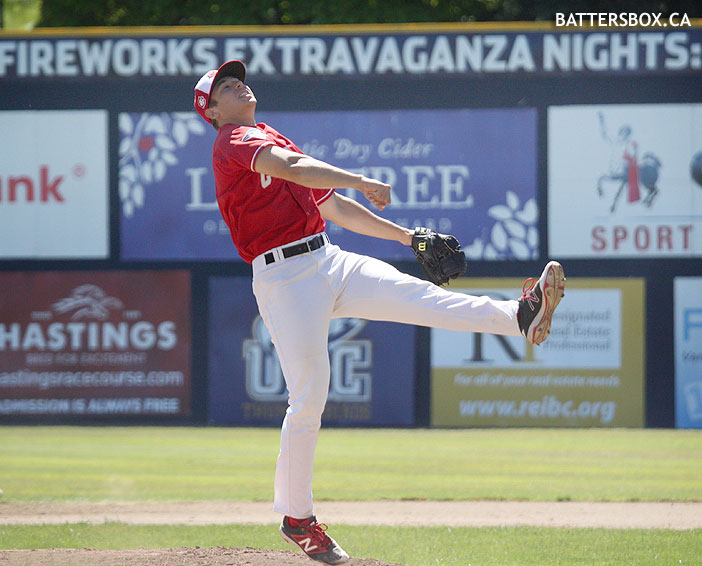 Gabe Noyalis
and his 6-foot-3 frame cannot come up with a high bouncer in the eighth inning but second baseman
Cavan Biggio
made the play to help Noyalis pitch two shutout innings of one-walk ball.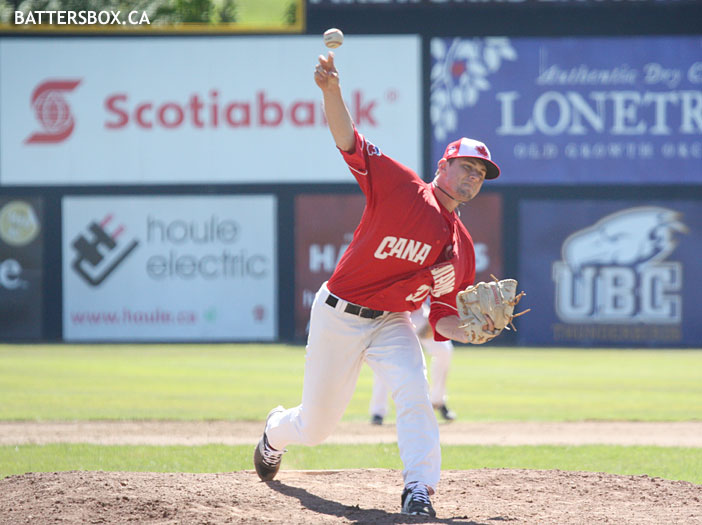 Nick Hartman
worked a perfect ninth with two groundball outs.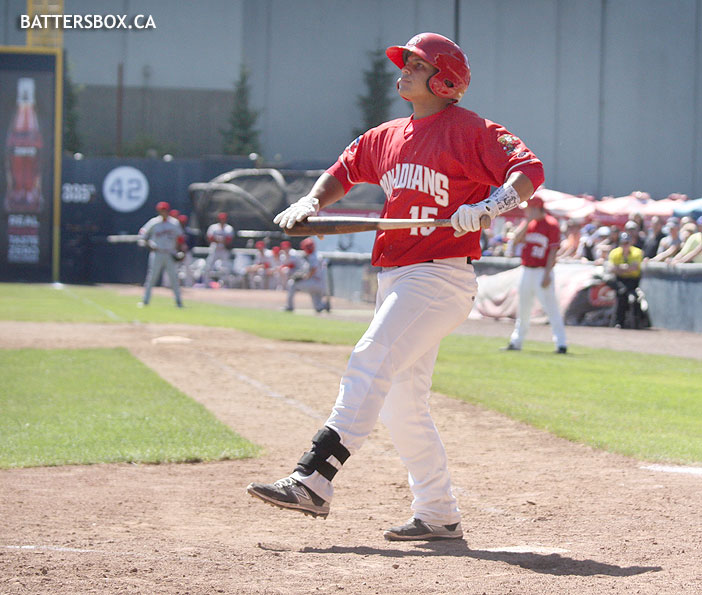 The C's managed to get the tying run to the plate in the ninth inning but
Andres Sotillo
struck out and the runners would not advance any further as Vancouver was blanked by Spokane
3-0
.
---
The big concern from this game was the early exit of
Justin Maese
. He gave up a base hit to right field to start the game and an infield single to short before being struck in the right forearm on a ball hit by
Seth Spivey
. Maese was able to get Spivey out at first but the runners advanced on the play. I did not see the play as I was late getting to the game but according to
John Lott
, Maese is
day-to-day
as x-rays were negative.

Griffin Glaude
was put in a tough situation and he was greeted by a run-scoring single in the first and that turned out to be all that the Rangers affiliate would need. Glaude gave up a gopher ball to
Darius Day
that cleared the big wall in right field and was nicked for an unearned run in the third after
Cavan Biggio
made an error at second. Glaude gave up three hits and a walk and struck out one in 2-2/3 innings. His pitches ranged from 77-90 miles per hour with some 83-84 offerings in between.
Matt Smoral
got through three innings but none of them were clean as he had at least one baserunner to contend with. The big lefty struck out two and got three groundball outs with pitches around 78-88.
Gabe Noyalis
issued a walk and had to deal with another baserunner after an error by shortstop
Yeltsin Gudino
but he got an inning-ending double play and set down the side in order in the eighth for two shutout innings, doing so with a repetoire ranging from 77-92.
Nick Hartman
needed all of 12 pitches to retire the side in order in the ninth. He threw pitches that clocked in at 78 and 93 miles per hour.
As for the bats, Vancouver had just six of them - all singles. Biggio had two of them. J.B. Woodman drew the only walk. The C's were 0-for-7 with runners in scoring position, leaving eight men on base. They had three innings in which they had two baserunners reach on a single and an error but could not capitalize with the key hit.
For more photos of this game,
click here
.
The next edition of the C-Cap Recap will look at how the Canadians won the clinching game of this three-game set against Spokane in what was the most entertaining game of the season.