The Vancouver Canadians put an end to a nine-game losing streak by winning three in a row against Tri-City before the All-Star break.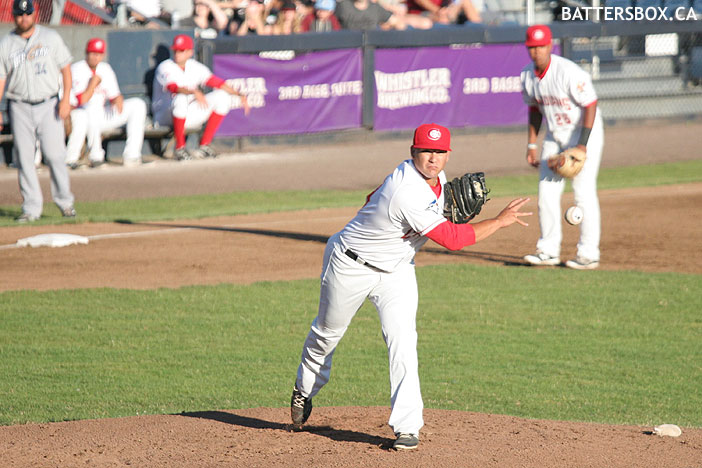 Dalton Rodriguez
started the series opener for the C's against the Dust Devils.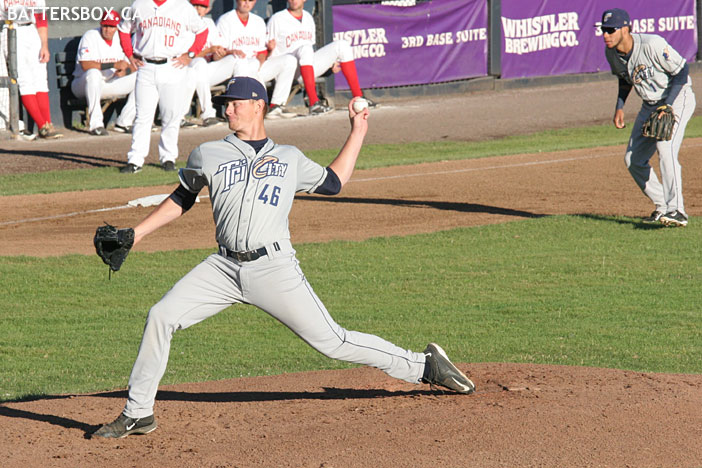 2013 17th round Blue Jays pick
Eric Lauer
, picked by the Padres 25th overall in the 2016 draft, gets ready to deliver.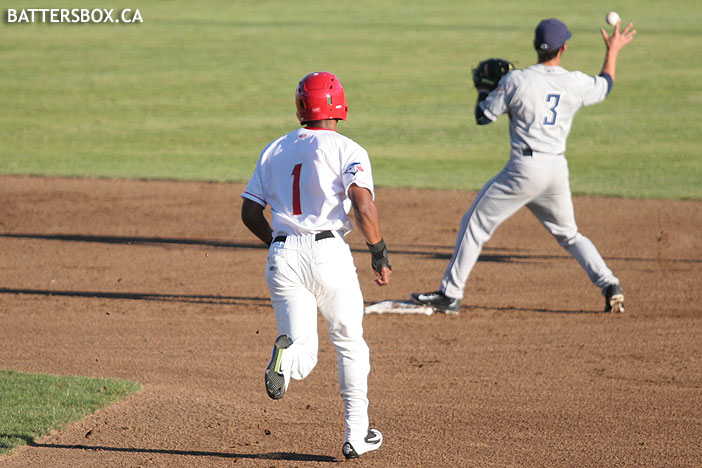 Joshua Palacios
heads to second but is about to be erased on a fielder's choice as
Nate Easley
barehands the ball at second base.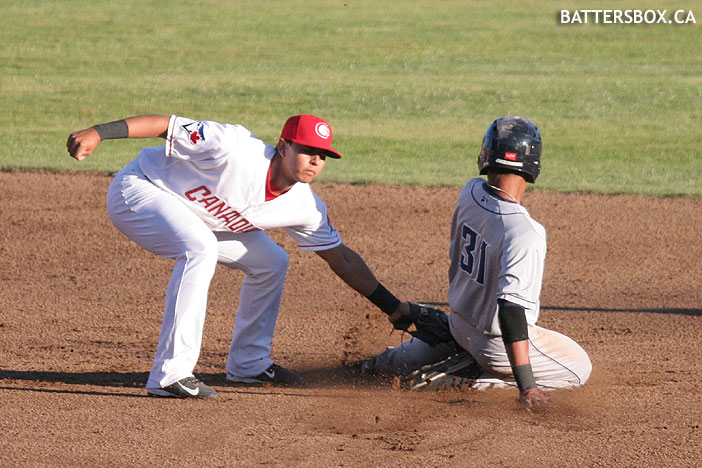 Yeltsin Gudino
slaps the tag to catch
Aldemar Burgo
stealing second.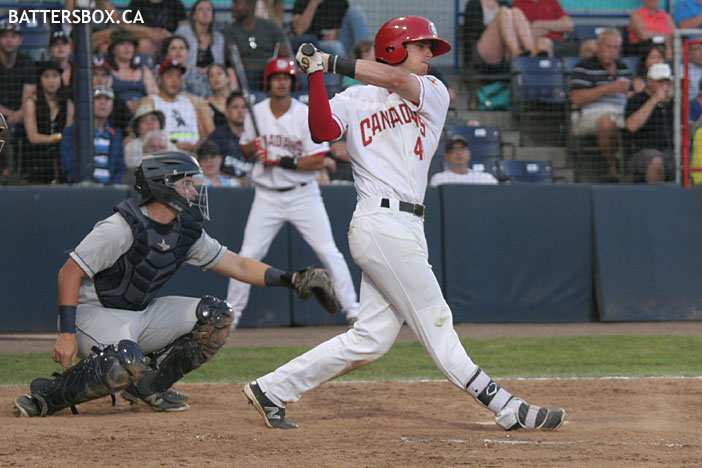 Cavan Biggio
follows through on a swing. He would later hit a decisive two-run double to give the C's a 4-3 win in the series opener.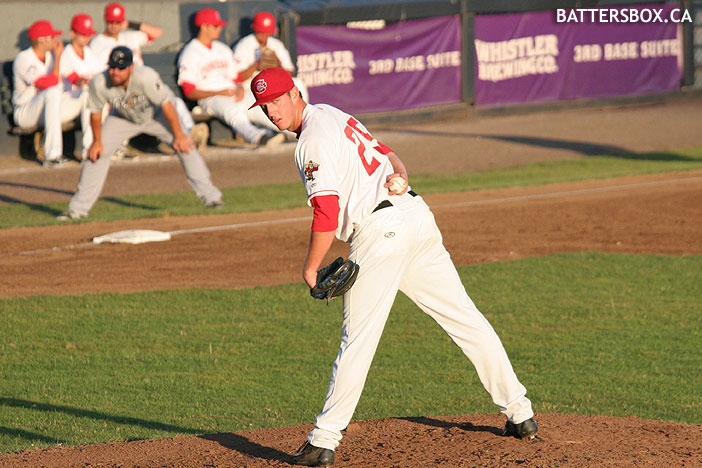 C's starter
Patrick Murphy
checks back at the runner at first.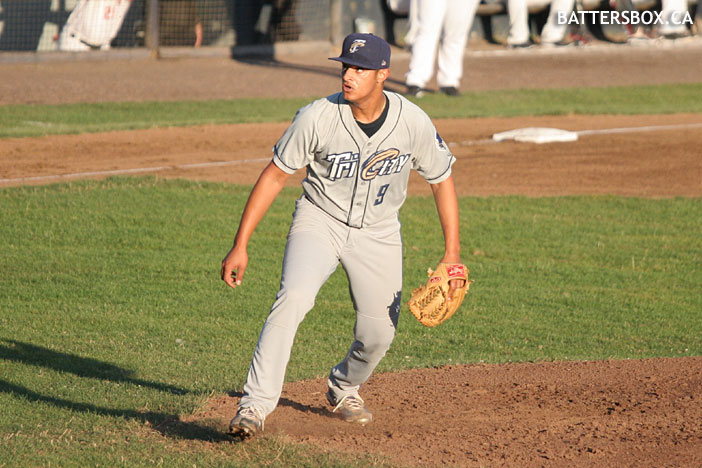 Hansel Rodriguez
threw five shutout innings against his former organization.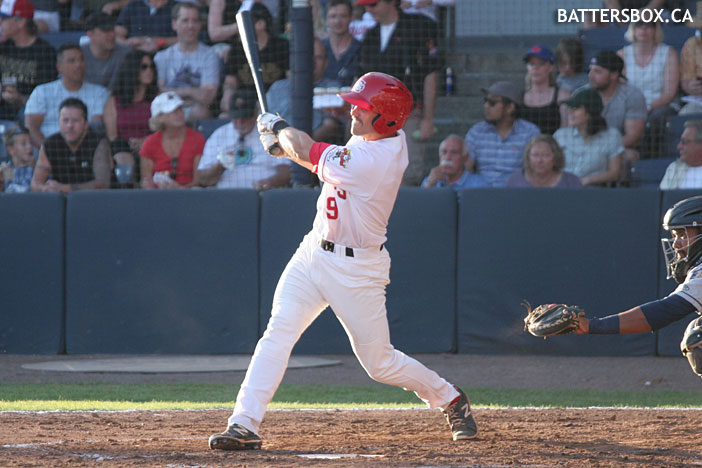 Nash Knight
grounds a single to right in his first at-bat with the C's.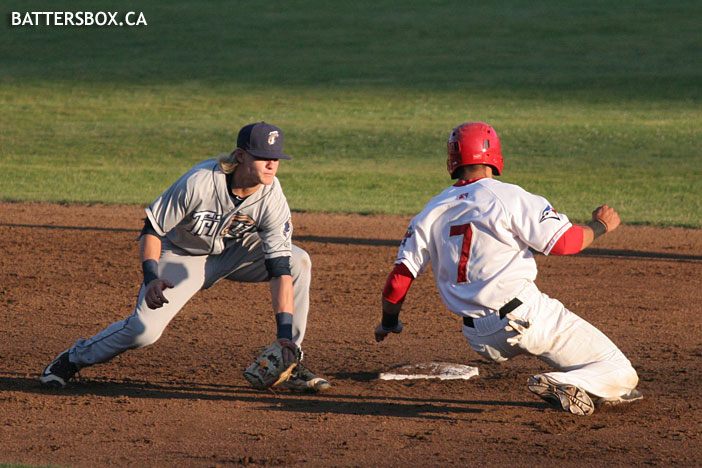 Josh Reavis
tries to avoid a tag at second base but is caught stealing.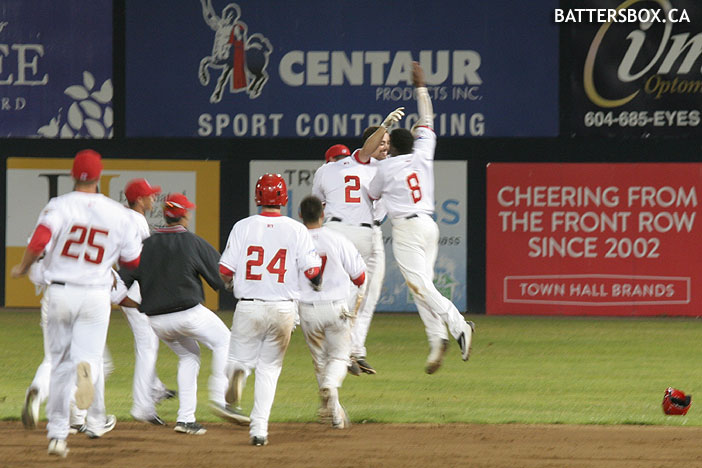 The C's rallied from a 4-0 deficit when an error on a
Nash Knight
grounder to third allowed
Rodrigo Orozco
to score the winning run in a 5-4 walk-off win.
For even more notes and photos of this weekend series,
click here
.
---
The 3-3 C's resume the second half of the season in Eugene for a five-game set in Oregon against the Emeralds.
T.J. Zeuch
gets the start this evening and will be followed by
Dalton Rodriguez
,
Denis Diaz
,
Mike Ellenbest
and
Luis Sanchez
. All games are at 7:05 pm Pacific Time except for Sunday as that game is set for 5:01. The C's return home to face Everett, the North Division leaders for a crucial three-game set starting Tuesday. The first two games go at 7:05 and the finale is set for 1:05 Thursday. Everett is atop the North Division at 5-1, thanks to a sweep of the C's to open the second half. Vancouver will need to win five of the six remaining games against Everett to get the tiebreaker.