The affiliates went 1-3 on Monday with the lone win coming from the Buffalo Bisons.
A couple of housekeeping items before I delve into the highlights of Monday's action. First, I would like to announce my personal blog has been revamped with a new name. It's called
CsPlusBaseball.com
as it will be about all the Vancouver Canadians. Having been in BC for five of the six seasons the C's have been affiliated with the Blue Jays, I got a lot of photos in the vault. Slowly but surely, I'm breaking them out to look at past games and players who have worn the C's uniform. New name but same low price. I hope you can check it out when you have nothing else better to do.
Secondly, I was asked to contribute to Jay Blue's
2017 Toronto Blue Jays Minor League Handbook
by sharing my thoughts on the C's 2016 season. Don't let that deter you from ordering
a copy
! Gerry put Da Box on the handbook map by contributing in previous editions. It's loaded with lots of information about every Blue Jays prospect in the minor league system and its minor league affiliates so it's a very handy reference tool. It's worth checking out.
Okay, on to the games...
Buffalo Bisons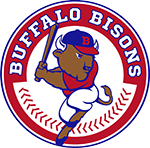 A quartet of players from the 2012 Vancouver Canadians have made a quick impact with the bats. Third baseman
Jason Leblebijian
is hitting .600 after clubbing his second home run of the season Monday. Outfielders
Ian Parmley
and
Dwight Smith Jr.
are hitting .571 and .462 batting average with three runs batted in while
Christian Lopes
belted a walk-off homer Sunday in the first game of a doubleheader against Scranton/Wilkes Barre and is batting .273. 2012 C's Reliever
Wil Browning
got the victory Sunday.
Rowdy Tellez
- a 2014 Vancouver Canadian - homered twice on Saturday.
New Hampshire Fisher Cats
Anthony Alford
is scorching hot with the stick as he reached base five times in Monday's loss to Reading. He is 9-for-12 with all nine hits being singles and has one stolen base so far.
Ryan McBroom
had a three-hit night and is now hitting .308.
Jon Harris'
Double-A debut was one to forget as he gave up three home runs, resulting in five of the six runs he gave up over four innings in a loss to Reading. Some thought Harris' promotion to Double-A was an aggressive one for the 2015 first-round pick after he split last year between Lansing and Dunedin. Another 2012 Vancouver Canadian,
Carlos Ramirez
struck out four over three scoreless innings. Ramirez - who began his tenure in the minors as an strong-armed outfielder - is trying to put it all together as a right-handed pitcher. The native of Santo Domingo in the Dominican Republic compiled a 3-0 record, a 2.20 ERA and nine saves with 41 K's over 41 innings with Dunedin in 2016.
Dunedin Blue Jays
Like Harris,
Conor Fisk
had a tough time keeping the ball in the yard as he gave up two homers in 5-2/3 innings, resulting in three runs as the D-Jays lost to the Florida Fire Frogs Monday. His peripherals were good as he struck out seven without walking anyone and he recorded five ground ball outs. Fisk was a 10-game winner with Dunedin last season and hopes to make the jump to Double-A later this year despite a fastball that only touches 90 MPH on a good day.
Lansing Lugnuts
Vladimir Guerrero Jr.
was only 1-for-4 as the Lugnuts lost Monday to Bowling Green for their first loss of the season but he's still hitting .375. Guerrero's Bluefield teammate from last year,
Bradley Jones
, is off to a good start with the Lugnuts with a triple, a home run and four runs batted in to give him a .368 batting average. Jones clubbed 16 home runs with the Bluef-Jays in 2016.
Monday's Linescores
*** 3 Stars!!! ***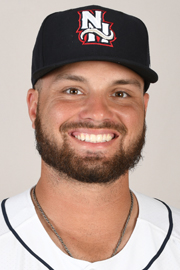 3. Ryan McBroom, New Hampshire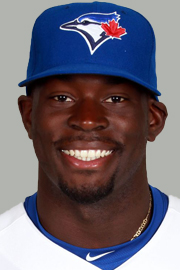 2. Anthony Alford, New Hampshire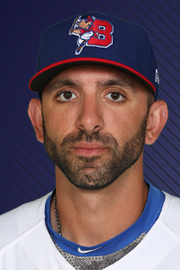 1. Jason Leblebijian, Buffalo
Images from
MiLB.com
.
Tuesday's Schedule
Rochester @
Buffalo
, 1:05 pm ET -
Brett Oberholtzer
Reading @
New Hampshire
, 6:05 pm ET -
Shane Dawson
Dunedin @ Florida
, 6:35 pm ET -
Ryan Borucki
(0-1, 3.60)
Lansing @ Bowling Green
, 7:35 pm ET -
Andy Ravel
Extra Innings