The affiliates went 0-for-3 Tuesday.
Buffalo Bisons
John Stilson
was tagged with the Herd's first loss of 2017 after giving up a home run to
Kennys Vargas
that snapped a 0-0 tie in the sixth inning. The 26 year-old native of Texarkana, Texas looks to break through in his sixth season in the pros as he begins his fourth stint with the Bisons.
The third round pick of 2011 did not get to pitch until 2012 because of a torn labrum in his right shoulder which he suffered at Texas A&M. The Jays tried him as a starter during his first season with Dunedin and New Hampshire but has remained in the bullpen ever since.
Baseball America
rated Stilson three times among its top 30 Blue Jays prospects, ranking as high as number 7 after 2012 when he went 3-0 for the D-Jays with a 2.82 ERA before finishing 2-4 with a 5.04 ERA with the Fisher Cats.
Stilson spent the majority of 2013 with the Bisons where he went 6-2 with a 2.09 ERA and struck out 47 batters in 47-1/3 innings with four saves. He started 2014 with Buffalo and won both of his decisions with a 3.18 ERA but was sidelined with yet another labrum injury. He missed most of 2015, save for one appearance in Dunedin. The 6-foot-3 hurler pitched one inning for Buffalo in 2016 but was in New Hampshire the rest of the time where he went 4-1 with a 3.88 ERA, whiffing 41 batters and walking 23 in 48-1/3 frames. Stilson is said to throw a fastball in the 95-MPH range with an above-average changeup but a career WHIP of 1.38 means means he has to make more strides with his control before going to the show.
New Hampshire Fisher Cats
Like
Jon Harris
a night ago,
Shane Dawson
gave up three home runs as the Fisher Cats were pounded again by Reading.
Chris Rowley
has a shutout streak of five innings after putting up three goose eggs Tuesday. The U.S. Military Academy grad has five K's and zero walks so far. Sportsnet.ca has a
good article
on his background.
Anthony Alford
has a five-game hitting streak after going 1-for-4. However, his multi-hit string of four in a row is over. What a disappointment!
Dunedin Blue Jays
Danny Jansen
and
Juan Kelly
had a chance to be the hero but they flied out the bases loaded as the Jays dropped a one-run decision to the Florida Fire Frogs. Still, Jansen is off to a good start with eight hits in 17 at-bats, giving him a .471 average on the young season. After suffering hand injuries in 2015 and 2016, Jansen will look to build on a strong AFL showing in which he batted .282. Known for his good defence behind the plate, the 21 year-old hopes to continue progressing with the bat.
Tom Robson
gave up the winning run in the eighth to take the loss but he struck out two.
Justin Shafer
surrendered just one hit and struck out four over two scoreless frames, giving him eight Ks and zero walks over five innings. That's a substantial boost from his career strikeout rate of over five per nine innings in his four-year career. His only successful stint in the Jays system came with Lansing in 2015 when he went 7-4 with a 2.96 ERA but he has struggled since being promoted to Dunedin as a starter and a reliever over the past two years. The 24 year-old from Lake Wales, Florida was assigned to the Arizona Fall League at the end of 2016 for further development.
*** 3 Stars!!! ***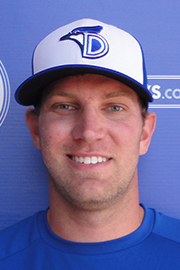 3. Justin Shafer, Dunedin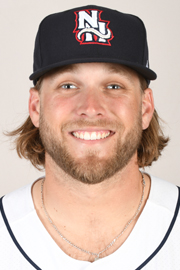 2. Chris Rowley, New Hampshire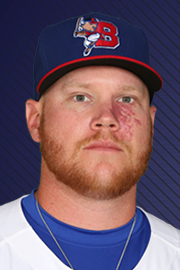 1. Brett Oberholtzer, Buffalo
Images from
MiLB.com
.
Tuesday's Linescores
Wednesday's Schedule/Probable Starters
Reading @ New Hampshire, 10:35 am ET -
Sean Reid-Foley
(0-1, 5.40)
Lansing @ Bowling Green, 11:05 am ET (DH) -
Andy Ravel
(NR)/
Justin Maese
(1-0, 3.60)
Rochester @ Buffalo, 1:05 pm ET -
Mike Bolsinger
(NR)
Dunedin @ Florida, 6:35 pm ET -
Jordan Romano
(0-0, 3.86)