The affiliates were undefeated Monday night by winning all five of their games. Buffalo, New Hampshire and Vancouver had the night off.
Dunedin Blue Jays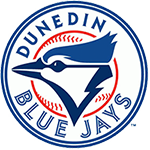 After going 0-for-6 Sunday,
Bo Bichette
responded with a perfect day at the dish by going 4-for-4 with a double, a walk, two stolen bases and four runs scored to bring his average back to .400.
Max Pentecost
was 2-for-5 with a triple and five runs batted in.
Vladimir Guerrero Jr.
had two hits and a walk and drove home three.
Reese McGuire
had a double, a single and a run batted in.
Jake Thomas
was 1-for-2 with two walks and three runs scored.
Christian Lopes
singled, walked and stole a base.
Conor Fisk
surrendered a leadoff homer but lasted seven innings and scattered five hits and a hit by pitch. He struck out three and collected 12 groundball outs for the win.
Philip Walby
gave up an unearned run in the eighth.
Alonzo Gonazalez
tossed a scoreless ninth.
Lansing Lugnuts

Mattingly Romanin
had a double, two singles and two RBI to lead Lansing's 13-hit attack.
Josh Palacios
,
Edward Olivares
,
Mitch Nay
and
Yeltsin Gudino
all finished one back of Romanin in the hit column.
Yennsy Diaz
yielded four runs over five innings but still got the win.
Geno Encina
gave up three more in 2-2/3 innings but
Nick Hartman
stranded two runners and got the final four outs without anyone else scoring.
Bluefield Blue Jays

Yorman Rodriguez
and
Antony Fuentes
both went 2-for-3 with two RBI with Rodriguez taking one for the team.
Ryan Noda
also reached three times with two hits and a walk.
Randy Pondler
allowed just three hits and struck out four over five shutout innings for the victory.
Tyler Olander
surrendered a couple of runs (one earned) over two innings but
Mitch McKown
put up a zero in the eighth and
Miguel Burgos
struck out the side in a one-hit ninth.
GCL Blue Jays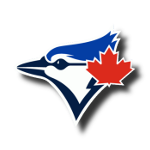 Dominic Abbadessa
went 3-for-3 with a walk, two stolen bases and two runs scored.
Hagen Danner
hit one out for the second time this season as he had two hits and four runs batted in.
Travis Bergen
walked just one hitter in his two-inning start.
Elieser Medrano
was mauled for three runs (two earned) over 3-2/3 innings but struck out four.
Connor Law
earned the win with a spotless 2-1/3 innings while stranding a runner.
Justin Watts
gave up a run in the ninth but still got the save.
DSL Blue Jays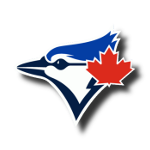 Andres Martinez
had the walk-off single and three walks while
Steward Berroa
and
Leonicio Ventura
had two hits apiece. Berroa stole a base but was also caught stealing to make him 12-for-21.
Juan Diaz
was dinged for two runs on one hit and four walks over three innings, striking out three.
Luis Pena
allowed just one run over four innings on four hits while also whiffing three.
Jeison Contreras
had the blown save and victory as he gave up a run over two innings.
*** 3 Stars!!! ***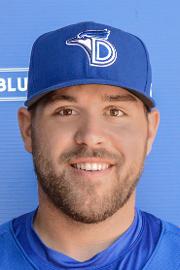 3. Conor Fisk, Dunedin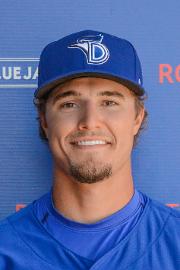 2. Max Pentecost, Dunedin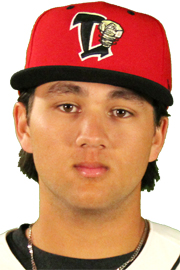 1. Bo Bichette, Dunedin
Linescores