The top level affiliates all lost but the bottom half all won for a 3-3 Monday night. New Hampshire had the night off. Bluefield's game was rained out.
Buffalo Bisons
Danny Jansen
had a hit and a walk.
Gregorio Petit
had the lone extra-base hit and Jon Berti had a single.
Christian Lopes
,
Dwight Smith Jr.
and
Teoscar Hernandez
heard ball four once.
Joe Biagini
took the loss by giving up two runs over three innings on three hits while striking out one. Five of his eight outs in play were on the ground.
Chris Rowley
finished up with five innings of two-run ball on four hits and a walk. His strikeout and groundout totals were five apiece.
Dunedin Blue Jays
Connor Panas
had three hits, including his 11th home run of the year.
Juan Kelly
had two hits but the most exciting news of all was
Chris Coghlan
getting a base hit and a base on balls before
Josh Almonte
replaced him and picked up a pinch-single.
Bo Bichette
had a hit and a stolen base.
Vladimir Guerrero Jr.
had the night off.
Tayler Saucedo
was slapped around for four runs in 2-2/3 innings and Daniel Lietz had a tough time of it by allowing three runs in two-thirds of an inning on two hits, two walks and two hit by pitches.
Adonys Cardona
stranded two of three runners and did not allow a run of his own over 1-2/3 innings.
Geno Encina
was bombed for a three-run homer and a solo dinger over three innings.
Lansing Lugnuts
Rodrigo Orozco
,
Nash Knight
and
Javier Hernandez
all had a couple of hits. Orozco walked while Knight took one for the team and drove in a pair.
Osman Gutierrez
gave up three runs over six frames on seven hits (including a home run) while walking and striking out three.
Denis Diaz
overcame a hit and two walks with one strikeout over two scoreless innings. Neither Gutierrez or Diaz could shut down the running game as they allowed six stolen bases between them.
Vancouver Canadians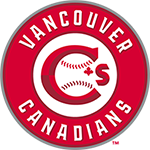 Norberto Obeso
had a home run and a double and
Logan Warmoth
had two hits, three RBI as part of a 14-hit attack.
Matt Morgan
doubled and tripled,
Kacy Clemens
had two hits and
Brock Lundquist
had three.
Nate Pearson
had two scoreless frames with a punchout.
Brody Rodning
gave up five runs but only two were earned as he got the victory.
Grayson Huffman
pitched 1-1/3 innings of shutout ball.
Chris Hall
gave up an unearned marker in the eighth while
Jake Fishman
put up a zero in the ninth.
GCL Blue Jays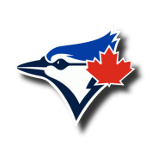 Otto Lopez
had three hits, including a triple, while the other four hits were split evenly between
Dominic Abbadessa
and
Yhordegny Kelly
, who contributed a double apiece. Abbadessa was also hit by a pitch.
Maverik Buffo
cruised through five shutout innings of two-hit ball, striking out seven and getting four groundouts for a Game Score of 73.
Emerson Jimenez
also dominiated with two shutout innings of one-hit ball in which he struck out five.
Anderson Nunez
was nicked for an unearned run before
Connor Law
struck out one in the ninth to get the save.
DSL Blue Jays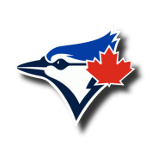 Rafael Lantigua
doubled, singled and walked at the top of the order.
Steward Berroa
and
Hector Guerrero
walked twice each with Berroa stealing a base.
Naswell Paulino
earned the win with five shutout innings on just three hits while striking out four.
Yohandy Martir
struck out two in two shutout frames,
Rafael Monsion
also struck two in the eighth and
Yunior Hinojosa
locked down the goose egg in the ninth to collect the save.
*** 3 Stars!!! ***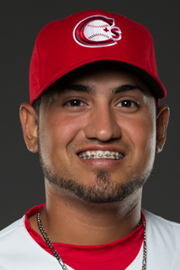 3. Norberto Obeso, Vancouver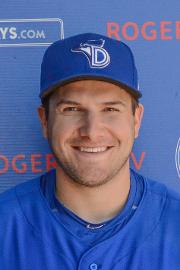 2. Connor Panas, Dunedin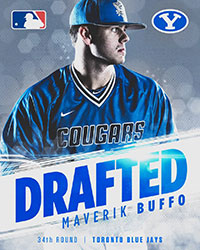 1. Maverik Buffo, GCL Blue Jays
Linescores